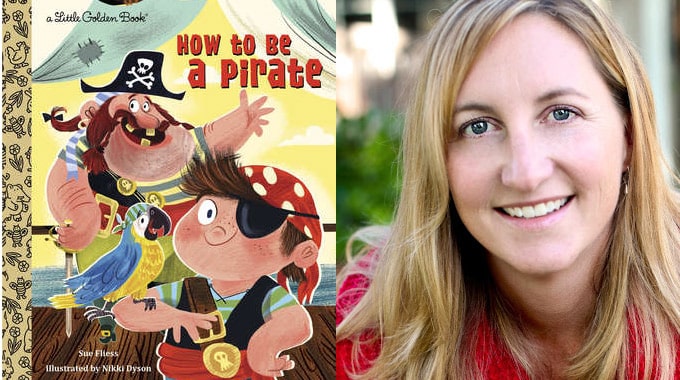 Sue Fliess – 12 x 12 Featured Author July 2014
4.

Sue Fliess – 12 x 12 Featured Author July 2014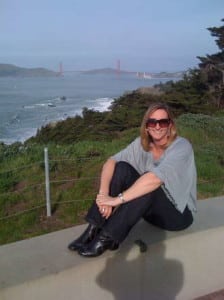 Our July featured author, Sue Fliess, is one heck of a busy lady! But she took time out of her unbelievably hectic summer to answer some questions I gave her focused on writing picture books for younger children (0-5), which is Sue's specialty. 
I'm lucky enough to have met Sue in person several times at SCBWI conferences (she might be the one person more passionate about going to as many conferences as possible than I am – LOL), and I can tell you she is every bit as bubbly, energetic, and FUN as her books are! I wish you could have seen her costume for the 2013 SCBWI-LA dance party – theme 60s. 
 White patent leather go-go boots. That's all I'm saying…
Sue is also multi-talented–excellent at promoting her books AND a great singer to boot. Check out this parody video she made of the "Cups" song for writers. Even more appropriate for picture book writers is her more recent parody of the song "Royals" by Lorde. Have fun watching, and please welcome Sue!!
Despite being so busy, Sue is graciously giving a picture book critique to one lucky 12 x 12 winner this month. Start your writing engines!
First, can you tell us a bit about how you got into writing for children?
I've always written as a hobby, even as a kid, but when I had a baby of my own, I started reading him tons of picture books. He was very drawn to space. So I wrote him a story about exploring outer space and our galaxy. Right at that time, a friend of mine told me about a local class on writing for children and asked if I wanted to go with her. On the day of the class, my friend got sick, but I went anyway. I left the class determined to give it a try. That was in 2005 I think.
Most of your published books are for younger children (0-3). What inspires you to write for this age group?
I think I love boiling things down to their essence, and it's a fun way to see things through a child's perspective. Such a small thing to a grown-up can be colossal to a kid, so capturing just one part of a moment can be enough to build a story around. My book, Tons of Trucks, is a true toddler book, geared towards 0-18 months, but my other books are ages 2-5. But all those same things apply.
I've been told that getting book deals for the younger set is even more challenging than for "standard" picture books. Do you think this is true?
It's hard to say today, but I think much depends on finding the right editors—there are many that do books for the younger set. I do know that when I was seeking publication and representation, I relied heavily on conferences, talking to other authors, and meeting editors and agents to get a foot in the door. Don't be afraid to dialogue with these people—they are human. I felt like I had to have several publishable works ready for shopping when I queried agents, and even to reference in my cover letters to editors. Editors and agents get so many submissions, they have the luxury of being picky. Agents want to know you're not just trying to get that one story you've written published, but that you're in it for the long haul.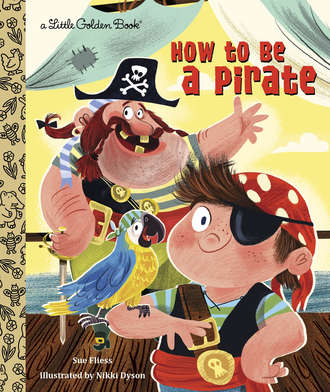 What advice would you give to pre-published authors trying to break into this market?
In the 10 years I've been in the industry, I've met exactly one person who wrote her first story, sent it in and the first publisher she sent it to bought it. That's not the norm. Prepare yourself for doing the hard work and persevering. Those who do, get attention, and if your writing/illustrating is high quality, you can get a book deal. Don't give up, but don't expect to get there if you aren't willing to do the homework. If you give up (or never submit) then there's a 100% chance you'll never get published. Whether you're writing picture books, Middle Grade, or YA, it's like any other industry—get to know the players and learn how to network.
How is the craft of writing books for the 0-4 set similar to and different from writing picture books for older children (4-8)?
The younger the age group, the shorter the story, more basic the concept, and even sentences, in my experience. When you creep into 4-8 year old range, you can venture into slightly deeper concepts and emotions, but still be sure to keep it to experiences a child that age would have. Since every word counts, make sure they are the right words for your character or story.
You've also written Little Golden Books. What is different about writing for LGB? Do they have special parameters/requirements? Can unagented authors submit to them?
Little Golden Books is an imprint of Random House, so they do require an agent. That said, I met my editor, Diane Muldrow, at an SCBWI Los Angeles conference, and approached her after her session. Even though I had my agent submit to her, I think she would have been okay if I had done so myself. Don't be afraid to ask for an editor's email. The worst they can say is no. Little Golden Books aim for stories on tried and true topics. They are looking for timeless. They tend to be shorter, but just pick up an LGB and look—24 page format, and usually well under 500 words. I've sold them stories about pirates, robots, superheroes, ballet, getting a pet, hugs…you get the idea!
Many of your books are written in rhyme, which is another tough market. Do you think rhyme is either something you have or your don't, or do you think it can be learned?
I think rhyme is definitely something that comes naturally to some (sometimes a whole first stanza just comes to me, before I even have a story), but of course, can be practiced and learned by anyone. The best way to know if you're forcing your rhyme or being successful at it, is to have someone read it out loud to you (you should always read your own work out loud to yourself too). When they stumble – even if it's on one syllable, it needs to be fixed. If you're just starting out with rhyme, my best advice is to write the story first. Then, if it truly lends itself to being told in rhyme, go for it. And for the love of Pete, start with a simple meter! Otherwise you may despise rhyme out of the gate.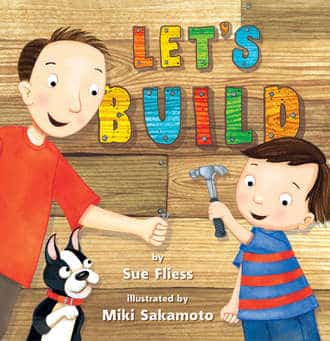 What are your favorite resources on writing in rhyme?
Some of my favorites are Sandra Boynton, Jane Yolen, Julia Donaldson, Karma Wilson, Brian Lies, Matthew Van Fleet, and so many others who rhyme brilliantly. I love experimenting with new meters, even if I end up scrapping them. It's fun to try new things.
What's coming up next for you? New projects? New books?
I can't believe how busy I am right now! Personally, my family just sold and bought a house, and drove cross-country—my husband and I, our 9- and 11-year-old sons, and our 12 year old Labrador named Teddy—from Northern California to Northern Virginia. On the book front, it's been a wonderful year. How to Be a Pirate (Little Golden Books) came out in January, Let's Build (Two Lions/Amazon) published in May, How to Be a Superhero (Little Golden Books) comes out July 2014, as does the board book version of my LGB with Bob Staake, Robots, Robots Everywhere! Finally, The Hug Book, another Little Golden, comes out December of 2014. I have several more books slated for 2015 – please check my website! And a goal—once I get settled in—is to finish a draft of the middle grade book I wrote 2 chapters of but had to stop just before we decided to move. Phew!