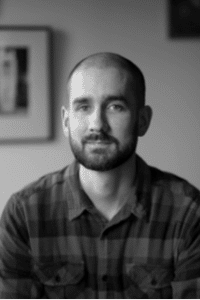 Peter Brown has always loved telling stories. Growing up in New Jersey, he told stories by drawing whimsical characters and scenes from his imagination. Then, as a teenager, he fell in love with writing and began telling his tales with words. While studying illustration at Art Center College of Design, Peter's love of both words and pictures led him to take several courses on children's books, and before long he knew he'd found his calling.
After graduating from Art Center Peter moved to New York City to be closer to the publishing industry. He was working on animated TV shows when he signed a book deal to write and illustrate his first picture book, Flight of the Dodo. Peter quickly signed up his second and third books, and his career as an author and illustrator of children's books was under way.
Since then Peter has written and illustrated many books for children. His books have earned numerous honors, including a Caldecott Honor, a Horn Book Award, two E.B. White Awards, two E.B. White Honors, a Children's Choice Award for Illustrator of the Year, two Irma Black Honors, a Golden Kite Award, a New York Times Best Illustrated Book Award and five New York Times bestsellers.
Peter lives in Brooklyn, New York.