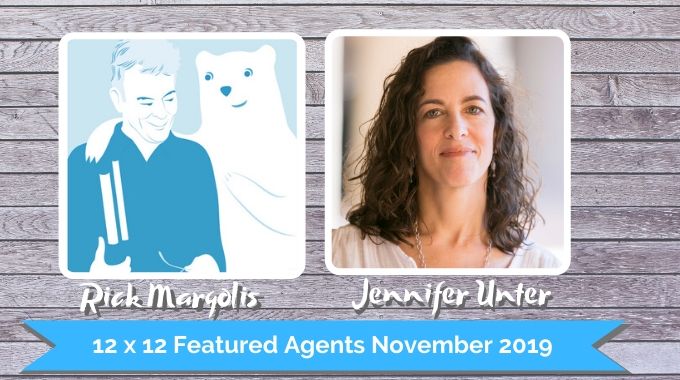 Rick Margolis and Jennifer Unter – 12 x 12 Featured Agents November 2019
We're thankful for one last round of submissions this year! Today we bring you our Featured Agents for November 2019. Little GOLDen Book members of 12 x 12 will be able to choose one of two agents to submit their manuscript to each month.
Rick Margolis of Rising Bear Literary will be accepting picture book submissions from 12 x 12 GOLD members November 1-15. Jennifer Unter of The Unter Agency will be accepting picture book submissions from 12 x 12 GOLD members November 16-30. Rick's profile appears first, followed by Jennifer's. Please read BOTH and then decide who would be the best fit for your work.
Rick Margolis
A little bit about Rick:
"For nearly 15 years, Rick Margolis worked for School Library Journal, the world's largest reviewer of books for young readers. Five years ago Rick launched Rising Bear Literary Agency, specializing in what he most loves: picture books, early- and middle-grade fiction, and young adult literature. Rick is constantly looking for outstanding picture books and novels for kids and young adults. He represents everyone from award-winning authors and illustrators, such as Gary D. Schmidt, Kate Banks, Ron Koertge, and Jennifer Yerkes, to gifted newcomers. Rick is especially attracted to people who have something to say to children and teens, and he admires creative risk-takers who aren't afraid to try something new or to shake things up."
Here's what Rick had to say when asked what he's looking for in picture books today:
"I like to be surprised, and I like people who aren't afraid to take creative risks or to try something new. A few of my more recent favorites include Why? by Laura Vaccaro Seeger, Music for Mister Moon by Philip Stead and illustrated by Erin Stead, The Important Thing About Margaret Wise Brown by Mac Barnett and illustrated by Sarah Jacoby, Julián Is a Mermaid by Jessica Love, Spencer's New Pet by Jessie Sima, Dinosaur Feathers by Dennis Nolan, The Last Peach by Gus Gordon, and Red Light, Green Lion by Candace Ryan and illustrated by Jennifer Yerkes (in the interest of full disclosure, I happily represent the author and illustrator). On the other hand, we're not the right fit for manuscripts that are educational or heavily message-driven."
Here are additional resources for Rick: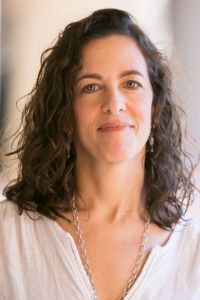 Jennifer Unter
A little bit about Jennifer: 
"Jennifer Unter is the founder of The Unter Agency, LLC a full-service boutique agency specializing in quality fiction and nonfiction. She has worked in many aspects of the publishing industry from editorial at Henry Holt, to a copyright lawyer at an entertainment firm.  In addition to placing projects at domestic and foreign publishers, she also sells to audio, film and television. She is a member of Women's Media Group and is on the board of SparkPoint Press."
We asked Jennifer what she's looking for in picture books. Here's what she had to say:
"I'm not looking for rhyme, I am looking for something quirky/unique/sees things from a different angle (isn't everyone?!). I am more fond of snarky than sweet."
Here are a few resources for Jennifer:
Please note Little GOLDen Book Members may only submit to ONE of these agents. Please choose the agent who is the best fit for you and your manuscript. GOLD members, please find full guidelines in the Submissions Station.
Submissions will only be accepted for Rick Margolis from November 1st – November 15th at 6pm ET/3pm PT.
Submissions will only be accepted for Jennifer Unter from November 16th – November 30th at 6pm ET/3pm PT.
Please double check the times on your submissions. Anything received before or after the submissions window is open will be disqualified and you will not be able to submit again this month.
Good Luck!
Want to make sure your submissions are tip-top? Grab this 7-Step Submissions Checklist.