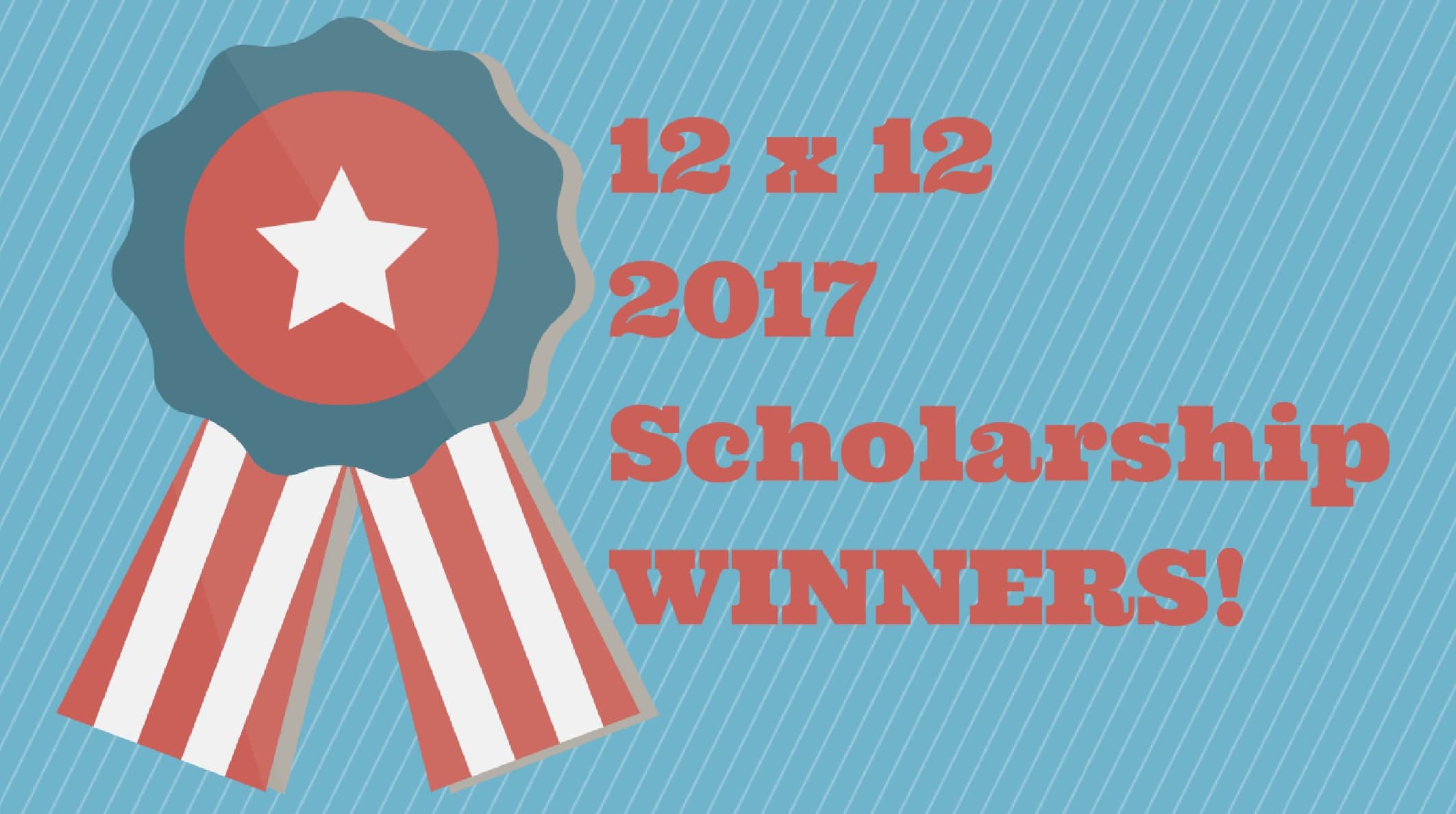 Meet our 2017 Scholarship Winners!
Let's ring in the New Year by congratulating and welcoming our 2017 12 x 12 Picture Book Writing Challenge Scholarship winners!
In 2014 and 2015, the 12 x 12 community generously donated funds to provide four scholarships in two categories — Diversity and Financial Need — for pre-published picture book authors. The generosity increased in 2016, as our members donated enough money to fund SIX scholarships! The purpose behind these scholarships is to cultivate underrepresented voices in children's picture books and to provide an opportunity for dedicated writers to join 12 x 12 who might not otherwise be able to.
It is with great pleasure, and sincere thanks to the 12 x 12 community, that I announce the 2017 scholarship recipients.
Diversity Scholarship Recipients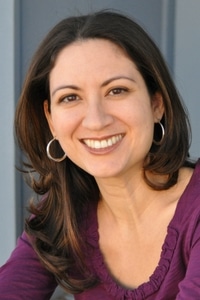 Celina Ramirez lives in her hometown of Tucson, Arizona with her husband, two young children, and mini-dachshund. While growing up, Celina noticed there were few books by authors of color in her schools' curriculums. In college, Celina majored in Chicano Studies, and in her freshman year she received a grant to study the lack of Latino representation in children's literature. This research sparked a desire to write children's books with diverse characters and messages of inclusion. After working as a lawyer in the areas of human and civil rights and sharing children's books with her own kids, Celina realized this dream was still alive within her and started to write. Celina is a member of SCBWI and enjoys spending time outdoors with her family, even on those hot Tucson days that break 100 degrees.
Celina says, "I want to write books that leave children feeling like every part of them is beautiful and valuable – their cultural backgrounds, gender expression, disabilities, and all other aspects of who they are."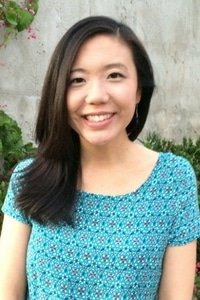 Cheryl Kim is a second-generation Chinese-American from San Jose, California. After 10 years of teaching in elementary schools, Cheryl, her husband, and their two young sons moved to Thailand where she is now a volunteer educator/advisor for an anti-child trafficking organization. She is extremely grateful for her critique group and 12 x 12 which has allowed her to remain connected to writers around the world. She is also a member of SCBWI and a 2016 recipient of the Children's Book Academy Diversity scholarship.
Cheryl says, "One of my goals is to write stories that young Asian-American children can see themselves in. Picture books have the power to validate and celebrate children who might otherwise feel forgotten or misrepresented. Seeing a character illustrated with similar features or relating to words in a story can empower children to embrace who they are and where they come from.
This past year I also challenged myself to write stories with diverse, yet universal themes that go beyond the realistic fiction and narrative non-fiction genres. Even through using anthropomorphism or rhyme, my goal is to ultimately write storylines that celebrate diversity and connect with readers around the globe."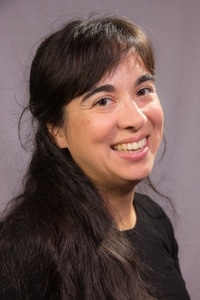 Viviane Elbee was born in the USA to immigrant parents from Myanmar and France, and has always valued multiculturalism. She loves writing and got hooked on picture books about 7 years ago.
Viviane is an active member of a Charlotte critique group, SCBWI and 12×12. In 2016, 12×12 motivated her to write 12 drafts and polish 7 manuscripts. She also got her first revise and submit request from an editor.
Viviane says, "My aim is to help children find joy in reading and learning.  Books open minds, inspire creative thinking, and encourage acceptance of others.  I believe children who meet lovable multi-cultural characters in books will value diversity in real life.  Hopefully my books will make children smile, laugh and ask for re-reads. An added (and unexpected) bonus of me writing picture books is that both my elementary-aged kids have started writing and illustrating stories with the cutest spelling mistakes."
Financial Need Scholarship Recipients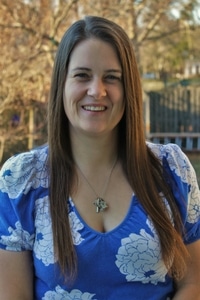 Megan Taraszkiewicz lives in New Jersey with her husband who teaches, children, and a Labrador named Blue (but who is brown). She is currently a stay-at-home mom but previously enjoyed an exciting stint as an Elementary School Media Specialist where she saw, first-hand, the power of books in the lives of children. Megan is an active member of her local SCBWI where she attends conferences and craft weekends. When she's not trying to squeeze in writing time, Megan is watching webinars, participating in critique groups, creating books for charity, and developing a website for writers.
Megan says, "For most of my life, I didn't realize that being a picture book author was a thing that you could actually be. When I figured it out, it was such a moment of clarity (or as Oprah would call an "ah-ha" moment). Writing picture books is such a challenge because every word has to be essential and I love whittling a story down to reveal is truest form. Writing is the one thing I'm okay with keeping me up at night. "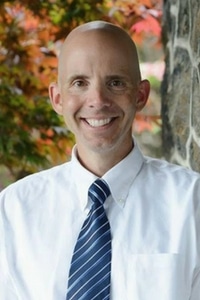 Erik Ammon is a father, husband, teacher, and writer.  He has received numerous rejections from many agents and publishing houses, and will probably to add to that list in 2017.  He has self-published one children's story book, and a second that has gone back to the proverbial 'drawing board'.  Erik is hoping to break into the traditional publishing industry within the next year!
Erik says, "I write to inspire children to read, and to write, so they may create worlds of their own."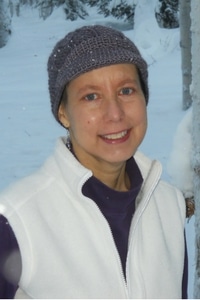 Janet Frenck Sheets lives in Fairbanks, Alaska, where she plays hockey, runs errands at 40° below, and watches moose from her bedroom window. Now a stay-at-home mom, she's a former journalist who knows that writers need input from others in order to create their best work.
After spending most of 2016 being treated for breast cancer, Janet is grateful to be healthy again. She learned that the time to write is now, and looks forward to being part of the 12 x 12 community.
Janet says, "I write because reading makes me so happy. My goal is to create funny, fast-paced stories that children will want to re-hear and parents will want to re-read."
Plus, we have a new SILVER member scholarship to announce. 12 x 12 member Kellie Johnston brings us The Poetry and Hums Scholarship. This SILVER scholarship will be awarded to someone who applied for a Financial Needs scholarship. She writes:
"This past October, the world celebrated the 90th Anniversary of Winnie the Pooh and his friends. This Bear holds a special place in the hearts of millions and my heart is no exception.
The characters are treasured, as is their author, a man who many may feel is part of their family.
He is actually a part of mine.
Alan Alexander Milne, better known by his initials A. A., is a relative on my Mother's side of the family. Obviously, his son, Christopher, is a relative as well.
I wanted to honor them both for their special Anniversary. A writer myself, I often feel that I am following in the hallowed footprints of these two men when I'm putting pen to paper.
Knowing that 12 x 12 was celebrating a special  anniversary of its own, I thought it rather fitting to offer a scholarship for this amazing community and to honor my relative's contribution to the world of children's literature at the same time.
In "The House at Pooh Corner", written by A. A.Milne, Winnie the Pooh says "…Poetry and Hums aren't things which you get. They're things which get *you.* And all you can do is to go where they can find you."
My relative's legacy takes me to where I can be found by these blessings.
I believe 12 x 12 can do the same."
Our Poetry and Hums SILVER scholarship goes to Ginny Neal! Congratulations, Ginny!
Congratulations to this talented group of writers, and WELCOME to 12 x 12!
*General registration for 12 x 12 in 2017 will be open from January 10 – February 28.