Meet our 12 x 12 in 2015 Scholarship Winners!

In 2014, the 12 x 12 Picture Book Writing Challenge* community generously donated funds to provide four scholarships in two categories — Diversity and Financial Need — for pre-published picture book authors. The purpose behind these scholarships is to cultivate underrepresented voices in children's picture books and to provide an opportunity for dedicated writers to join 12 x 12 who might not otherwise be able to.
It is with great pleasure, and sincere thanks to the 12 x 12 community, that I announce the 2015 scholarship recipients.
Diversity Scholarship Recipients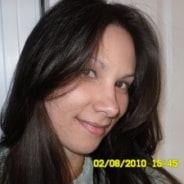 Angela Pena Dahle is a stay at home mother of two living in North Carolina. Angela is of Hispanic, Native American, and European ancestry, and she has been writing for children since 2006 and is a member of SCBWI. Angela is also familiar with the struggles of special needs, as she lives with hearing impairment. She credits her mother, Ana Peña McGinnis, for her flare for learning and her insatiable love for books.
Angela says, "We need diverse books that show the world as it is and as it can be. We need diverse books with characters of color where the story is not just about skin color or a handicap/disability. We need to tell the stories about the minority that break the mold, that break stereotypes—those are the stories that are rarely told. Whenever I can, I write about characters that are the melting pot, and I tell it from that unique perspective."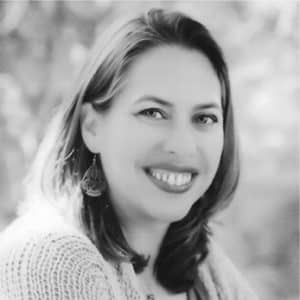 L. Michelle Quraishi was raised on a balanced diet of liverwurst, Madeleine L'Engle, and sitar music. Her father left his home country of Pakistan when he immigrated to Colorado and met her American mother, making her a first-generation child of a mixed marriage.  By age nine, Michelle was traveling the world visiting relatives in Peshawar, finding snake charmers in Delhi, and riding baby elephants in Bangkok.
Michelle has been in the Peace Corps, a teacher of Spanish bilingual kindergarten, and a consultant with the Bay Area Writing Project. She has been writing for publication since 2012, and is a member of SCBWI. Michelle now lives in the East Bay, finding inspiration for her books in goddess lore, animal behavior, her children, calculus and kung fu.
Michelle says, "Many of the stories I write grow from my fascination with cultural edges and the adaptations people can make toward accepting one another. Experiences of difference, cultural dissonance, assimilation, travel, culture shock, departure and homecoming have shaped my life story."
Financial Need Scholarship Recipients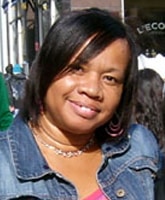 Rita Hubbard is a proud southerner and former educator who loves writing historical picture books and middle grade novels based on lost stories from the south's rich history. Her first nonfiction picture book, UNCLE BILLY'S FAMILY REUNION was Lee and Low's 2012 New Voices Award winner and is slated for publication in 2016. Her middle grade novel, THE MAN WHO SAW EVERYTHING, was recognized with a SCBWI Letter of Merit in 2014, and is based on the true story of an old man who lived on the Chickamauga Battlefield.
Rita has written historical articles for Salem Press' Great Lives From History: African American, and how-to articles for For Dummies Online and Demand Studios. She blogs at Picture Book Depot, a picture book review site, and The Black History Channel, a website celebrating African American history.
Rita says, "I have hundreds of great southern picture books inside me, waiting (quite impatiently) to get out."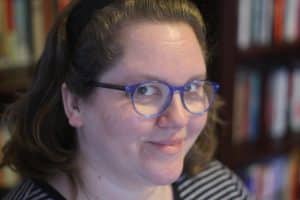 Shauna Reynolds is a stay-at-home mother of two who has been actively pursuing her picture book writing career for 3 years. She is a member of SCBWI and attended her first regional conference in 2014. She is looking forward to the extra push and accountability that membership in 12 x 12 will give her to improve her craft and achieve her dream of publication. She lives in a house full of books in Nolensville, Tennessee with her husband David, their wonderful kids Siri and Judah, and a neurotic poodle. Shauna enjoys home-grown heirloom tomatoes and birthday cake, but not at the same time.
Shauna says, "I write in the mornings while my daughter is at school and my son is playing with trains and stuffed animals. I write in the afternoons when I'd rather be napping. And I write at night after I've tucked the kids into bed. During those stretches of time I'm in the chilly arctic tasting ice cream with Norbert the polar bear, listening to Maya the elephant play her cello in the jungle, or exploring the stacks with starfish in the library under the sea."
Congratulations to this talented group of writers, and WELCOME to 12 x 12!
*General registration for 12 x 12 in 2015 is open from January 14 – February 28.