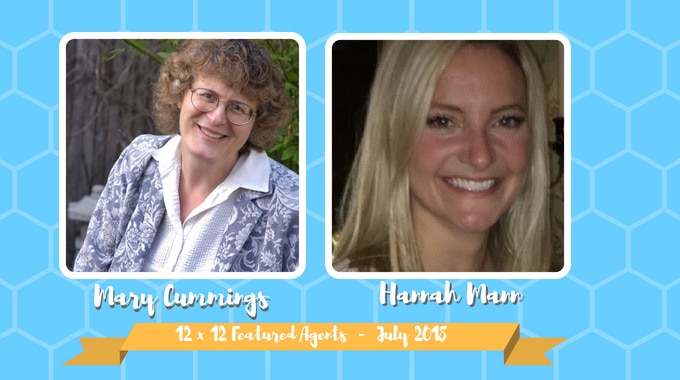 Mary Cummings & Hannah Mann – 12 x 12 Featured Agents July 2018
Little GOLDen Book members of 12 x 12 will be able to choose one of two agents to submit their manuscript to each month.
Mary Cummings of Betsy Amster Literary Enterprises will be accepting picture book submissions from 12 x 12 GOLD members July 1 -15. Hannah Mann of Writers House will be accepting picture book submissions from 12 x 12 GOLD members July 16-31. Mary's profile appears first, followed by Hannah's. Please read BOTH and then decide who would be the best fit for your work.
GOLD members: Please check the Submission Station section of the forum for additional instructions from each agent.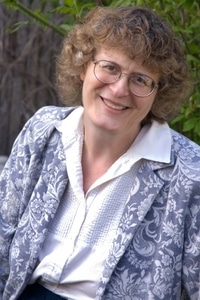 Mary Cummings
A little bit about Mary:
"For fourteen years Mary Cummings was Education Director at the Loft Literary Center in Minneapolis. At the Loft she curated an annual Festival of Children's Literature, and hired judges for the McKnight Award in Children's Literature from among the nation's top editors of children's books. On many occasions, she hired Betsy Amster to teach workshops at the Loft and, in 2008, joined Betsy Amster Literary Enterprises to bring contacts and expertise in children's lit.  Many star-reviewed, inspiring books later, and more in the pipeline—she's still having lots of fun!"
Here's what Mary is looking for in picture books:
"I prefer non-rhyming texts (this is usually a strong preference).  I like work with heart, with warmth, and respond to over-the-top humor as well as to touching or poignant stories. I don't like clever or ironic (but sometimes I do like quirky). I particularly like friendship stories, or other stories about two or three kids (animals) sorting out their relationship. Meta-narratives are problematic and have become hard to sell. Short is usually better than long. I'm looking for fiction, poetry and lyrically written nonfiction (such as picture book biographies, social awareness and mindful behavior topics). Be alert to visual variety and illustrative possibilities in your text (because I will be), but don't use illustration notes unless necessary for text to be comprehensible.  Avoid use of a dialogue or narration style that's best suited to short stories, rather than picture books. Generally speaking, write in present tense and have action take place without reference to time. Don't send a dog story. No farm animals. Probably not a cat, either. Dragons and dinosaurs are also tough to sell. Check out articles, wish list, etc. on my website (cummingskidlit.com – see also agency website, amsterlit.com)"
Mary was a 12 x 12 Featured Agent in 2017. You can see our previous profile HERE. Please find a couple updated resources below: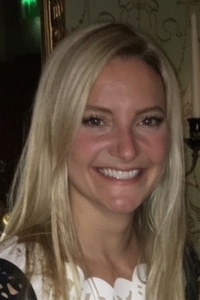 Hannah Mann

A little bit about Hannah from the Writers House website:
"Hannah Mann grew up in Pittsburgh, PA and has always loved stories. She got a BA in Narrative Studies from the University of Southern California, where her career goal morphed from doctor to writer to editor to agent. As Steven Malk's assistant since 2013, she has had the privilege of working closely with a variety of extraordinarily talented bestselling and award-winning authors and illustrators. In 2017, she began building her own client list at Writers House, focusing on character-driven Children's work, from the youngest picture books to mature YA."
Here is what Hannah is looking for in picture books today:
"Heartful, artful, and/or funny! I love plucky characters and family and animal stories. I'm extremely picky about rhyming texts."
Here are a few resources for Hannah:
Please note Little GOLDen Book Members may only submit to ONE of these agents. Please choose the agent who is the best fit for you and your manuscript.
Submissions will only be accepted for Mary Cummings from July 1st – July 15th at 6pm ET/3pm PT.
Submissions will only be accepted for Hannah Mann from July 16th – July 31st at 6pm ET/3pm PT.
Please double check the times on your submissions. Anything received before or after the submissions window is open will be disqualified and you will not be able to submit again this month.
Good Luck!
Want to make sure your submissions are tip-top? Grab this 7-Step Submissions Checklist.