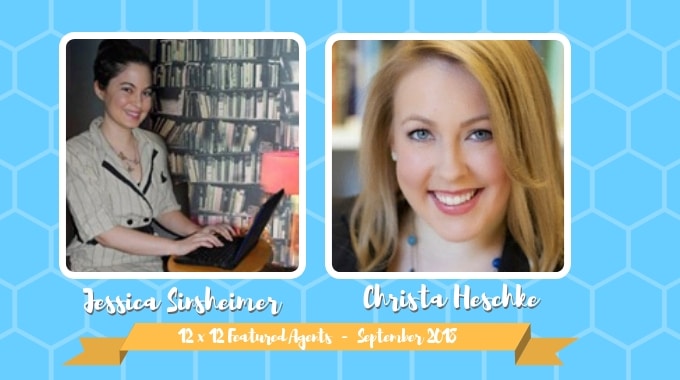 Jessica Sinsheimer & Christa Heschke – 12 x 12 Featured Agents September 2018
Little GOLDen Book members of 12 x 12 will be able to choose one of two agents to submit their manuscript to each month.
Jessica Sinsheimer of Sarah Jane Freymann Literary Agency will be accepting picture book submissions from 12 x 12 GOLD members September 4 -15. Christa Heschke of McIntosh & Otis will be accepting picture book submissions from 12 x 12 GOLD members September 16-30. Jessica's profile appears first, followed by Christa's. Please read BOTH and then decide who would be the best fit for your work.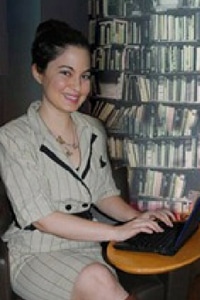 Jessica Sinsheimer
A little bit about Jessica:
"Jessica Sinsheimer has been reading and campaigning for her favorite queries since 2004. Originally from the San Francisco Bay Area, she went east for Sarah Lawrence College and stayed for the opportunity to read soon-to-be books for a living.
Now an agent at the Sarah Jane Freymann Literary Agency, Jessica is known for an openness to many genres–and for drinking far too much tea. Always on the lookout for new writers, whatever the age group, she tends to love picture books that examine our relationship to our world, how we interact with it and each other—all while having as much fun as possible. More diverse characters, please–especially those with power, agency, and happy endings. Jessica also loves nonhuman characters (she's still looking for that story about a malfunctioning appliance) doing very human things."
Here are a few other resources for Jessica: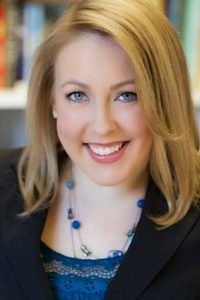 Christa Heschke

A little bit about Christa: 
"Christa Heschke graduated from Binghamton University with a major in English and a minor in Anthropology. She started in publishing as an intern at both Writers House and Sterling Lord Literistic, where she fell in love with the agency side of publishing. Christa has been at McIntosh and Otis, Inc. in the Children's Literature Department since 2009 where she is actively acquiring for all age groups in children's.
In picture books she is drawn to cute, funny stories (as opposed to sweet and quiet) that will grab kids as well as the occasional nonfiction biography on a subject whose story has yet to be told."
Christa has been a 12 x 12 Featured Agent in 2016 and 2017. Be sure to read our previous profiles
HERE
and
HERE
. There are a couple updated resources below:
Please note Little GOLDen Book Members may only submit to ONE of these agents. Please choose the agent who is the best fit for you and your manuscript.
Submissions will only be accepted for Jessica Sinsheimer from September 4th – September 15th at 6pm ET/3pm PT.
Submissions will only be accepted for Christa Heschke from September 16th – September 30th at 6pm ET/3pm PT.
Please double check the times on your submissions. Anything received before or after the submissions window is open will be disqualified and you will not be able to submit again this month.
Good Luck!
Want to make sure your submissions are tip-top? Grab this 7-Step Submissions Checklist.