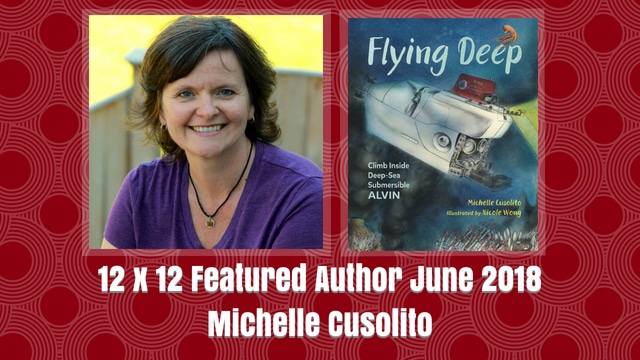 12 x 12 June 2018 Featured Author – Michelle Cusolito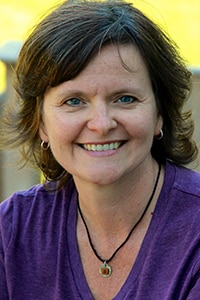 Thank you Julie and Kelli for welcoming me to the blog today. I'm a longtime 12 x 12 member who's been reading these featured author posts for years. I'm honored to be this month's author.
I'm sure many of you have read my interviews on KidLit 411 and on other blogs hosted by friends and fellow writers. You've probably heard the "behind-the-scenes" story of Flying Deep enough times already.
I've decided to take a risk and share something that has been on my mind a lot these last few weeks. Something a little less sunshiny, because I think it's important to be honest. I'm not sharing this to seek sympathy and support, but instead to share a truth that we don't always hear: published authors do not have perfect lives.
Part of my challenge as I become a published author is learning to manage the private crisis that has been happening right alongside the very public celebrations.
I'm in the throes of book launch season—launch parties, book store events, and school visits. There's been a blog tour, newspaper interviews, and even a public radio interview. To many, it looks like I'm "living the dream," and of course, in many ways, I am. I've been working toward this day for more than a decade.  I'm thrilled. I can't believe publication day is finally here.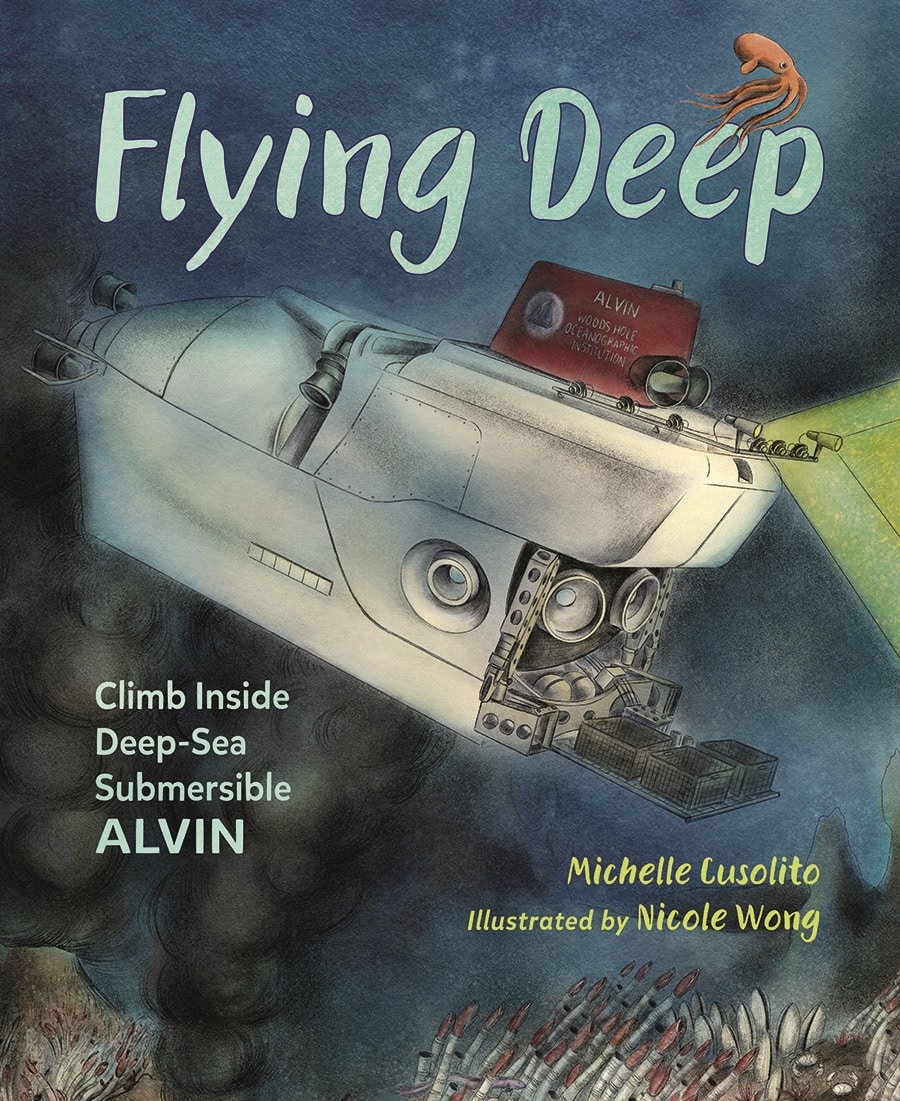 But that's just the public face that showcases only one aspect of life.  I tend not to share much personal stuff on social media. With people I know in real life, I'm fairly open, but I'm uneasy about online sharing. I don't post long, thoughtful messages to my husband on our anniversary, or mushy thoughts about my kids. I also don't post when a loved one is diagnosed with epilepsy, or has cancer, or struggles with Alzheimer's. There are some who share these personal issues openly, but I don't think I'll ever be comfortable sharing such personal stuff online.
What that means, however, is that if you don't know me in real life, my life might appear perfect.  Don't get me wrong: I live a wonderful and happy life. So much so that I sometimes sit back and marvel at the people I have who love me and support me and the amazing experiences I've enjoyed.  I know how lucky I am.
But my life is also complicated like everyone else's.
Right in the midst of launch season, my family has had to manage a very difficult, private situation. A situation that has taken countless hours to deal with. A situation I am unwilling to discuss publicly. But there it has been, happening in the background, while publicly my life looks perfect.
In addition to that, on the day of my launch party, a loved one underwent emergency surgery. It was not life-threatening, but it was still surgery (She's doing well, by the way). My mind was far away with that loved one all afternoon.
I decided to share this as a gentle reminder that all of the public celebrations we see do not reveal what's happening in private. When people only share good things, it can appear that their lives are perfect.  It's easy to feel envious or like you're doing something wrong if your life isn't smooth. Every single person who creates books has their own dramas or traumas happening in the background.
So if life is kicking your backside lately, don't think you're alone. Maybe you simply cannot find the space to write or draw right now. If that's the case, cut yourself some slack. Take care of yourself. Spend time with family. Get out in nature. Maybe set the work aside for a bit. I know, I know, Jane Yolen says BIC. She's absolutely, right. You'll never sell a book if you don't write it first, but giving yourself a little breather sometimes is ok.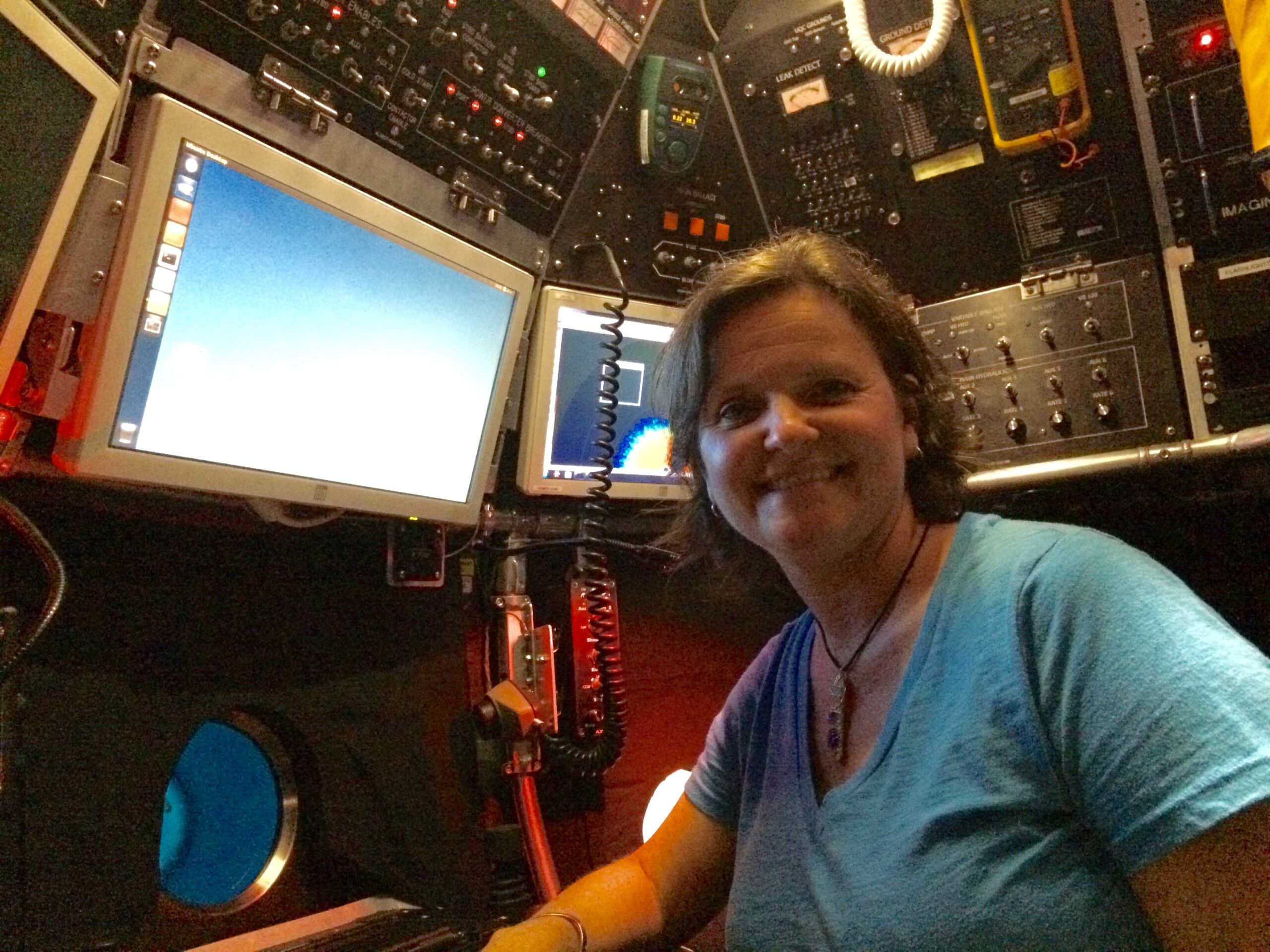 I have been unable to do any creative writing in nearly a month. Between book launch stuff and this private matter, there simply has not been enough time. I've had to let some things slide. Even now, I'm writing this post at the 11th hour, just barely squeaking it out before Kelli prods me to 'please send it ASAP.'
I don't mean you should let life's hardships overwhelm you. Quite the opposite, really. Take care of yourself in the ways YOU need. A few years back, when faced with a difficult time, I realized that the best way to support myself was to make time to write every day. It was one of my most prolific periods. At that time, writing was self-care for me. Right now, however, self-care means giving myself a break from writing. It means not feeling guilty because that shiny new picture book idea isn't getting attention. It will be there in a couple of weeks when I have the space.
Yours will too.
Michelle is the debut author of FLYING DEEP: CLIMB INSIDE DEEP-SEA SUBMERSIBLE ALVIN, illustrated by Nicole Wong. Her "deep research" included interviewing two Alvin pilots (one retired, one current) and climbing inside Alvin when it was on dry dock. Michelle writes for children because she wants to share the wonder of the world with them. You can find Michelle at http://www.michellecusolito.com/ or follow her on Instagram and Twitter @mcusolito.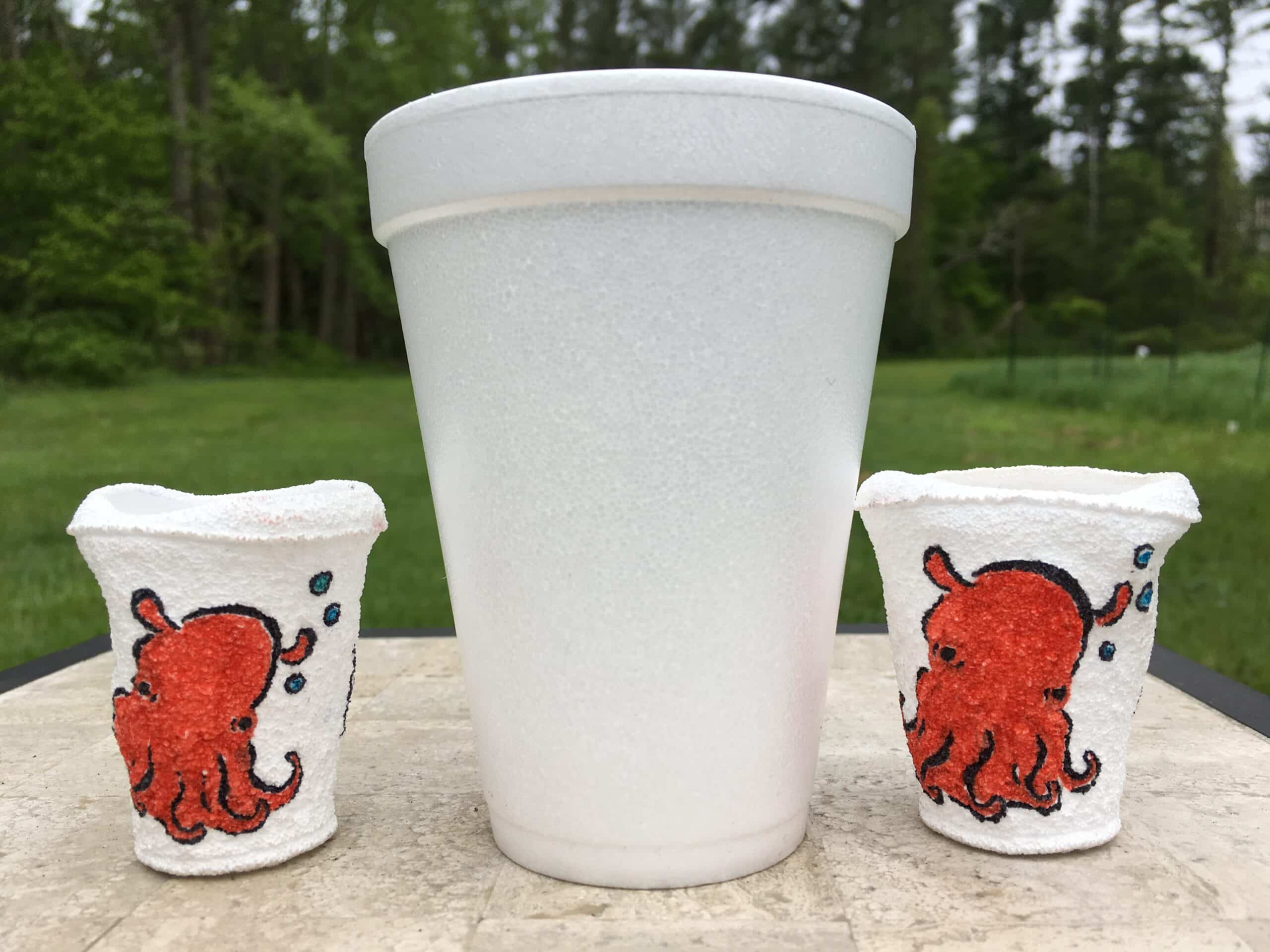 Michelle is offering one 12 x 12 member a shrunken Styrofoam cup that went to the seafloor on the outside of Alvin. It went down 4400 meters (roughly 2 ¾ miles) off the coast of Bermuda on May 5th. Before it went, FLYING DEEP illustrator Nicole Wong drew an adorable Dumbo octopus on it. Michelle colored the octopus in and both of them signed their names.  (See the photo).