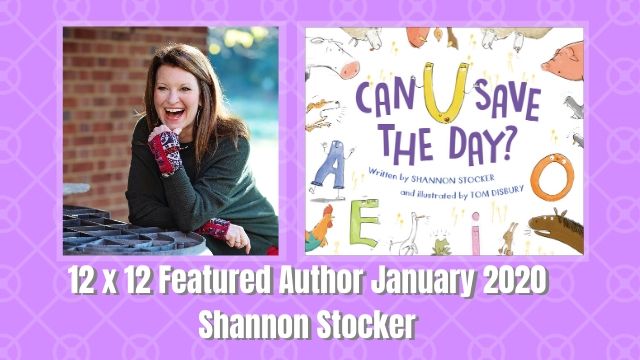 12 x 12 January 2020 Featured Author – Shannon Stocker
A New Year's Revelation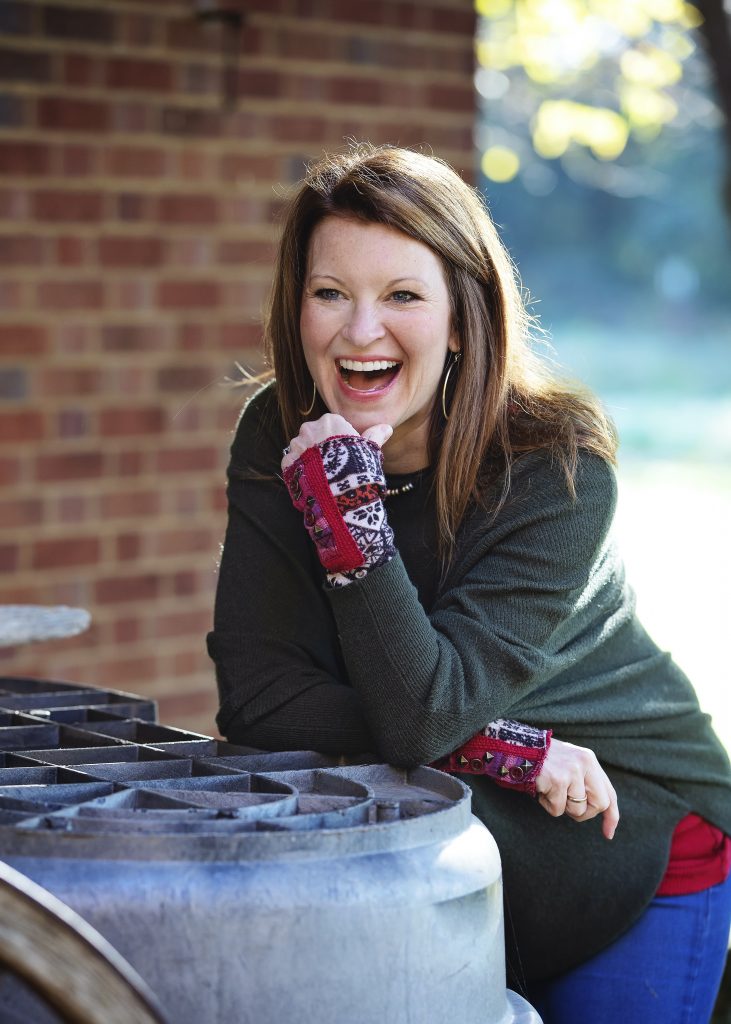 I've had a revelation.
New Year's resolutions suck.
It's not that I don't appreciate goals. Holiday cookies stick to my thighs too, y'all. But every spring, when January resolutions dart away like dandelion seeds in a hurricane, I kick myself and mutter mean words like weak and failure at the mirror.
But then, two years ago, I was struck by one of my favorite expressions: The definition of insanity is doing the same thing over and over again and expecting a different result.
Every year, I made a list of New Year's resolutions. Sometimes the list was long. Sometimes, not so much. But every single year, at some point…life happened.
Perhaps it was an illness, or a job change, or simply a favor that someone asked of me. But every year, when that "thing" happened, my shiny new habit became a tarnished good intention.
And we all know where good intentions lead.
So great. Now I had this "resolutions suck" revelation, but it didn't change the fact that I have goals. Wants, needs, desires…things I want to do, places I want to go, people I want to help. How could I go about making changes in my life if I couldn't even keep a promise to exercise three measly times a week?
And that's when it hit me.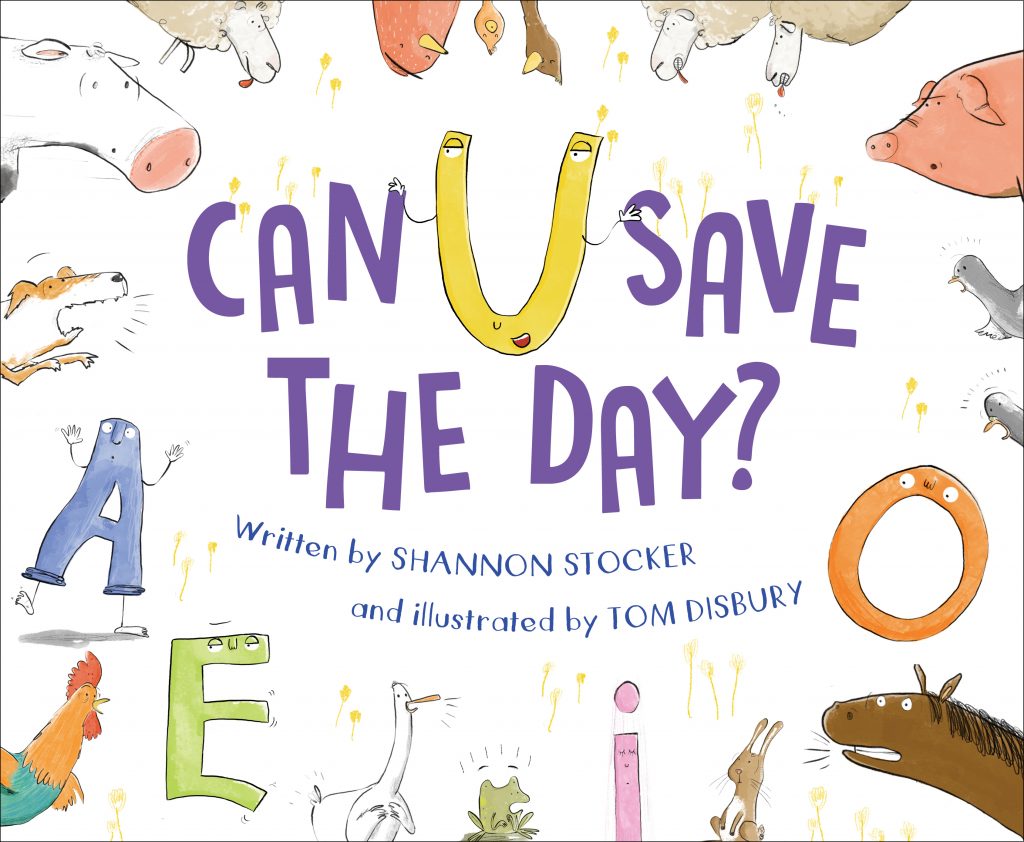 I don't have to promise myself that I'll exercise three times a week FOR THE REST OF THE YEAR to get on an elliptical THIS WEEK. What if, instead of biting off a whole year at once, I nibble on just a month at a time? Or even a week? What would happen if I made a list of resolutions that fit my schedule, rather than trying to fit my schedule around a list of resolutions?
It was more than an idea.
It was a revelation.
This past year, some of my critique partners committed to monthly resolutioning with me (no, that's not a word – but it should be). I'm not sure if I've been more productive as a result of the altered planning, but I can say with absolute certainty that I'm more at peace with myself because of it. I mutter less at the mirror, anyway.
Here are five ways to create shorter-term resolutions that can set you up for success:
1) Aim for specific, easy-to-achieve targets.
For example, don't say you want to sell a story this year. Instead, say you want to write a new draft that only you could write. Maybe you'll like that draft so much that your next goal will be to revise it; maybe you'll hate the draft and your next goal will be to write something altogether different. Either way, once you've accomplished your specific goal for that month/week, check it off (and oh, how satisfying that is!). If you don't finish your draft (but you still want to), then you can put it on the next month's list. It's easy to forget you've fallen when you're back on the bike.
2) Reorganize your list of priorities each month/week.
Don't feel like you're stuck with a list of resolutions just because you once wrote them down. Maybe it's time to dust off that manuscript about a squirrel with amnesia because you just met an editor who's looking for that exact story? Perhaps your child got the flu, so maybe this will be the week to catch up on #ReFoReMo books? Schedules change. Life happens. We can let the waves smack us in the face or we can ride them to shore.
3) Look at your schedule first and then set realistic goals.
If the month ahead holds two family birthdays, Derby, end-of-school parties, Mother's Day, and summer planning (I'm looking at you, May), then have your goals reflect your capacity. Literally, my December goals this year are:
a. Work on memoir.
b. Do critiques.
c. Keep children and pets alive.
d. Survive Christmas.
Any more than that and I'd be setting myself up for failure.
4) Accountability matters.
I've always worked better on a deadline, with a trainer, etc. For me, critique partners are a critical piece of the puzzle, no matter what my genre-of-the-week might be. Consider sharing your goals with someone else and you just might find you're more motivated to actually achieve them. And who knows? They might be, too.
5) If you write in multiple genres, as I do, then bouncing between them can be difficult.
My PB voice is NOTHING like my memoir voice, is NOTHING like my MG voice. Compartmentalizing can be tough to do, but it's also oh-so-important. Monthly resolutions are my lodestar. It's ok to step away from one genre for a month or two. If you're setting resolutions monthly, you get twelve new chances to prioritize every year!
Anais Nin once said, "I made no resolutions for the New Year. The habit of making plans, of criticizing, sanctioning and molding my life, is too much of a daily event for me." I would argue that today, in 2020, New Year's resolutions are often unrealistic for all of us because of the daily grind. Some days, we spit out tasks like nail guns and we feel like superheroes when the sun goes down. Other days, we're dragged through the puddles and come out on the other side feeling physically soggy and emotionally spent. It's impossible to predict which days we will wear capes and which days we will stay in pajamas.
I can only predict that this year, both will happen.
So this year, I wish for you…focus. I wish for you patience, whether you're in capes or pajamas. And I wish for you copious, bite-sized revelations.
May you chew them all successfully.
Shannon Stocker is an award-winning author and proud word nerd who lives in Louisville, KY, with her husband, Greg, and their children, Cassidy and Tye. Her debut picture book, CAN U SAVE THE DAY (Sleeping Bear Press), released in 2019, her nonfiction PB bio about Evelyn Glennie entitled LISTEN: HOW ONE DEAF GIRL CHANGED PERCUSSION comes out with Dial (Penguin/Random House) in 2022, and several of Shannon's nonfiction essays have been published in Chicken Soup for the Soul. Shannon currently serves as SCBWI social co-director for Louisville, a judge for Rate Your Story, and she created the blog series, Pivotal Moments: inHERview, highlighting transitional life stories of female picture book authors. Cool facts: Currently writing her memoir, Shannon is a medical school graduate, a coma survivor, an RSD/CRPS patient and advocate, and a singer/songwriter who once performed two songs, including one original, as part of an opening act for Blake Shelton. To subscribe to her blog, visit her website, http://www.shannonstocker.com/blog/. She can also be found tweeting positive quotes and mantras @iwriteforkidz. Shannon is represented by Allison Remcheck of Stimola Literary Studio.
For our first 12 x 12 check-in of the year, Shannon is offering a signed copy of CAN U SAVE THE DAY! Be sure to get registered and write your first draft of the year for your best chance to win! Watch your email for registration details!