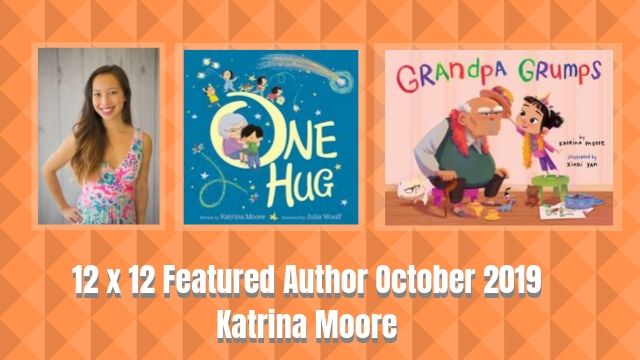 12 x 12 Featured Author October 2019 – Katrina Moore
WHEN TO OPEN (AND CLOSE) THE DOOR
"OPEN THE DOOR . . . "
That's what I willed myself to do as my hand clasped around the doorknob, rebelling—held down by the weight of a thousand "what ifs" before attending my first writing conference in March 2015.
"What if I'm the only one who came alone?"
"What if they think I can't write?"
"What if I don't belong here?"
And then, finally . . .
"What if I open the door, and try anyway?"
So I did open the door, welcomed by a whoosh of warm air. I decided right then and there, that I was here to learn. To grow in my craft. To connect with others who shared the same passion. I was nervous, but I was going to do this.
I was the first person to enter the ballroom where the keynote was about to take place. The second person to come into the room was E.B. Lewis, who was about to deliver the keynote speech. Since we were the only two in the room, we had a chance to chat. To be honest, I was surprised that someone as accomplished as he was so humble, kind, and encouraging. He spoke to me like I *was* a writer—an equal (something I certainly did not feel like going into the conference). I would later discover that this humbleness, kindness, and encouragement is plentiful in the kidlit community (a wonderful surprise!).
I walked into the conference not knowing a single person—doubting myself. I walked out of the conference full of fuel—inspired, encouraged, and ready to dig deeper into my craft. A manuscript critique from that conference led to a requested revision from an acquiring editor. That revision that I completed led me to sign with my wonderful first agent. And that led to many, many more doors opening in my writing career.
Well, that requested manuscript didn't end up getting acquired. And, eventually, I amicably parted ways with that agent. Because sometimes, doors close, too. They thud on your heart and your confidence—even when its not "personal", even when you are the one who closed the door.
But I kept growing. I kept learning. That same year I joined 12 x 12. I was no longer doing this alone, but with a community of creators who were also on this crazy creative journey. I attended more conferences. I formed critique partners and groups with other writers (through 12 x 12 and elsewhere). I received more requested submissions. I signed with another awesome agent. Doors were closing, and others were opening. Thud. Thud. Whoosh. Whoosh.
At the New England SCBWI conference in 2017, there was an event that I thought would be fun—a "Pitch-A-Palooza," where attendees would randomly be selected to pitch their manuscript to a panel of industry professionals in front of the entire audience and receive live feedback. There was so much to gain from this! I wrote my name down and tossed it into the "hat". And then, gah, the "what ifs" came clouding in.
"What if they think the pitch is terrible?"
"What if I forget everything I want to say?"
"What if I'm supposed to memorize it?!"
And then, relief . . .
"What if I don't get called? Out of 700 attendees, what are my chances, anyway?"
So I relaxed. Except, my name did get called. FIRST.

As I "bravely" walked up the aisle past 700 attendees onto the stage, I still worried . . .
"What if they think the pitch is terrible?"
 "What if I forget everything I want to say?"
"What if everyone can see how much I am sweating?!"
And then . . .
"What if I try, anyway?"
So I gave my pitch. I remembered most of what I wanted to say. The feedback was surprising. One panel member said, "I think this book is going to be on the shelves very soon." And he was right.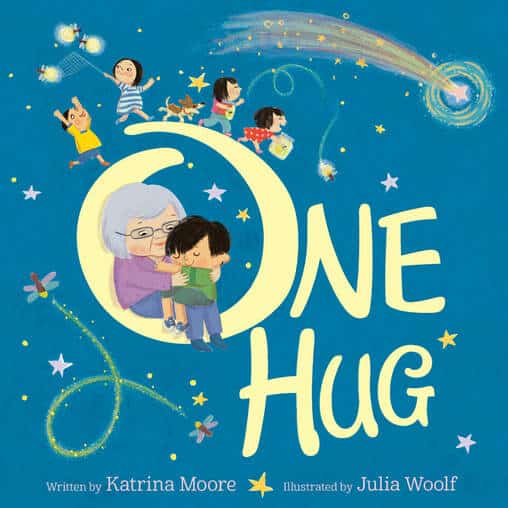 The book I pitched was ONE HUG, my debut picture book, which sold to HarperCollins/Katherine Tegen Books four months after the conference (to an editor who was not at the conference). It publishes December 10, 2019, four years after I first opened the door for myself.
It continues to be a journey of doors opening and doors closing. Another picture book sold. Whoosh. I parted ways with my agent. Thud. But I stayed the course—my course. I continued to learn, to grow, to connect. I took chances. I believed in myself. I remained curious,
"What if I open the door, and try anyway?"
Here's what I've learned about doors (and the publishing industry):
Don't wait for someone to open the door for you. As a mother who's pushed a double wide stroller through a single wide door when the automatic door button doesn't work knows, you have to go after what you want.
If one door's locked, find another. There's no one right way or path to success. If someone thinks you can't write, prove them wrong. Keep learning. Keep growing. Believe in yourself and be open to surprises and detours.
Open the door for someone else. Be kind, encouraging, and helpful. So many others have helped me along the way. I started a writing blog and began presenting at conferences, but I'm learning as much as I'm teaching—forever growing. You are not alone, but someone else might feel like they don't belong. Welcome them. You never know when your "small" gesture goes a long way for someone else.
Now, I've signed with my third amazing agent, who is the perfect professional fit for me. And we've got exciting projects that we're sending into the world. Sometimes it takes opening and closing doors to know which one is right for you—at least that's how it was for me.
None of my "successes" were direct results from conferences or 12 x 12 connections, but all of them are because of the doors that being a part of these supportive communities opened for me. I don't know what doors stand before me, but I remain open and curious.
I hope when you're feeling stalled, staring a door . . . you'll open it, and try anyway.
—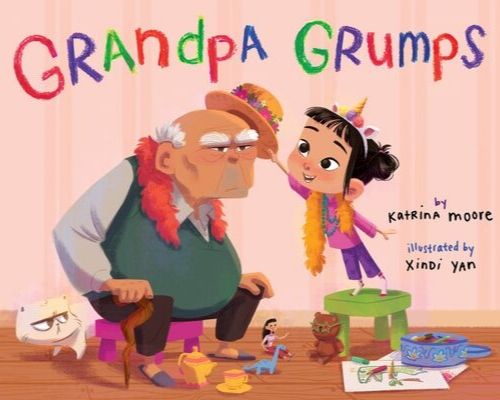 Katrina Moore writes and teaches in New Jersey.  Her mission is to create books that children will hug for ages. Her debut picture book, ONE HUG, is forthcoming from Katherine Tegen Books/HarperCollins Dec. 10, 2019.  Her second picture book, GRANDPA GRUMPS, will publish April 7, 2020 from Little Bee Books. More to-be-announced books are on the way! When she is not teaching elementary kids or writing, she is cooking without a recipe, painting outside the lines, or snuggling up with her puppies, one husband, two kids, and of course, many cozy books.  Connect with her on twitter @kmoorebooks or at www.katrinamoorebooks.com.