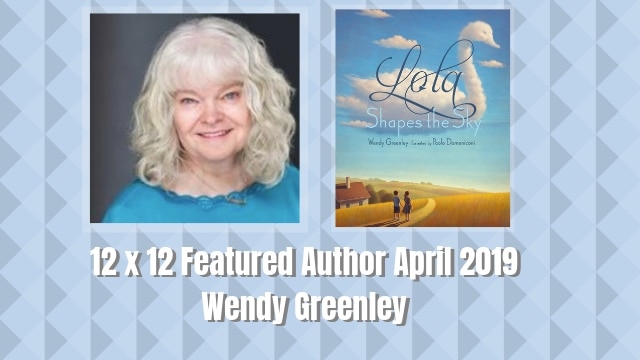 12 x 12 Featured Author April 2019 – Wendy Greenley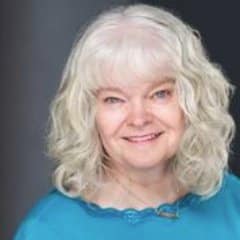 We are thrilled to bring you our April Featured Author Wendy Greenley! Wendy is a long-time 12 x 12 member and the epitome of her topic today. She has stayed on the bus of picture book writing and it's now paying off in spades. Congratulations, Wendy!
Stay on the Bus
I'm here to tell you to #stayonthebus (some of my critique partners and I add effing to the slogan, but that's purely personal preference). Thomas Edison is credited with saying that genius is 99% perspiration and 1% inspiration. Substitute "picture book publication" for "genius" and I would adjust the equation to 98% perspiration, 1% inspiration and 1% luck.
In my experience, one of the biggest hurdles to publication is keeping going when you get rejections—or worse, when there's radio silence following your submission. It's hard to know how to proceed, or to even muster the energy to keep going. #stayonthebus
I joined 12 x 12 with no prior creative writing experience. My father was killed when I was five. I remember a parade of detectives and clatter from the State Police teletype. I watched my mom struggle and I focused my schooling on ways I could reliably support myself. Lab reports and legal briefs came with a paycheck.  But I always loved books. With my dad gone and my mom working to support the family, books were my refuge. I carried armloads home from the Bookmobile. It didn't occur to me that I could write stories like the ones I read. Until my kids' school brought in an author—I had never met one! I thought you had to be born into some prodigious lineage of writers who were definitely not part of my family tree.
Is it crazy to think about becoming a creative writer when you have zero background in it? Maybe.
Call me crazy.
Coming from my background, I had a lot to learn. Here are six big-picture tips from my journey to publication in hopes of shortening your own.
Don't write in isolation. I spent (wasted) time writing without getting feedback. On the Forum or elsewhere, critiques and critique partners are a tremendous resource. I learned as much or more from doing critiques as I did from receiving them. And critique partners become friends who will remind you to #stayonthebus!
Use your public library. Compare books on similar topics/themes. Copy down text that makes your heart sing, then analyze why you love it. I keep a notebook of opening lines and type out entire picture books if a new structure dazzles me.
Write first drafts for yourself. Explore. Play. Laugh. Cry. Write incomplete thoughts, glimpses of insight, things that make no sense but are stuck in your head. Get it all down on paper (I'm a paper first draft gal). Then—REVISE FOR THE MARKET. I don't recall who originally said that, but it was my biggest personal learning. Your ferocious draft? Don't get me wrong, yours may be perfect, but mine need work. Author Tara Lazar critiqued a manuscript for me at the NJ SCBWI conference and said something fabulous. Which Tara does often. Kidlit authors are generous with help like no other profession I've been a part of. The gist was that she loved the language, structure etc.—but my story would never sell. Ouch, right? NO! This was exactly what I needed. The work we create is our art. But once we say "please publish this" we're asking a business to spend its money to bring our art to a larger audience. We need to send the gate keepers something they think they can sell. And not just a few copies—sell enough to pay you, the illustrator, the editors, art director, sales and marketing, printers, distributors, and shipping it back from China while keeping the lights on at the publishing house.  In a 2008 post, agent Rachelle Gardner estimated a publisher's investment in a hardcover book at $58,000! And this wasn't for a full-color picture book.
Be open to change. The first lines of my original draft for Lola Shapes the Sky read:
"On the first day of school, Lola joined the other clouds at Horizon Elementary. It was hard to pay attention."
How many words are the same in the version that sold? Two. Lola, and clouds.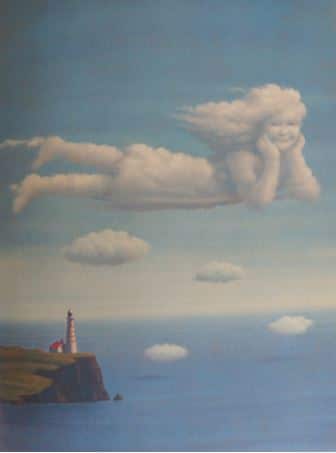 "Lola formed on a fresh wild wind. Her one-of-a-kind outline blew the other clouds away."
It took a year of agents' "no thanks" and a workshop with Caldecott-winning illustrators to convince me the original people-watching manuscript wasn't illustratable. The manuscript steeped in my files for another year until I realized I loved Lola and the overall theme, and I could write different words to tell her story. The changes were big enough that the same literary agency that rejected Lola Shapes the Sky signed me when I submitted it a second time. Yes, I resubmitted two years later, acknowledging the earlier manuscript of the same name, and asked to be reconsidered.
Conversely, when you get a rejection, don't immediately change your manuscript. Remember the 1% luck in the equation above? The person who read your manuscript and said "no" may have woken up with the flu, or dropped their backpack in a puddle on the way to work. They may hate piglets. They may have just signed two books, and not have time for anything else. The way luck and timing factors into this business is another crazy element! Remember all the editors that sent JK Rowling rejections, and #stayonthebus. Look critically at your work and decide if a change is in order, or not.
Finally—find a moment of joy in the process every day. On tough days, I ask myself—Why are you writing? I tell myself I'll take a day off, and before I realize what I'm doing I'm scratching down an image or a snatch of dialogue I overheard. Creating stories delights me. I feel like I'm in on some inside joke. Publication is my goal, but out of my control. The joy and wonder are mine. Share the joy. #stayonthebus
I hope you found a nugget you can use in your writer's toolbox. In my case, it really does help to let manuscripts steep. I first heard this expression from author Juilene Osborne-McKnight. When stories steep, the essences swirl and strengthen and I'm able to isolate the heart I want to focus on.
Thanks for being part of my writing journey!
Wendy Greenley doesn't mind if you say she has her head in the clouds—with her recent picture book debut, she's on cloud nine! Her eclectic interests led her to be an ice cream scooper, microbiologist, attorney, Cub Scout leader, Art Goes to School Volunteer, and public relations for a dog rescue. Emphasizing the importance of critiques, Wendy enjoys being a local critique group leader for the Eastern PA SCBWI. Connect with Wendy at www.wendygreenley.com, on Facebook and Twitter @wendygreenley.
Wendy is offering a critique to one lucky 12 x 12 member! Get your draft done for your best chance of winning in the April check-in!