12 x 12 December 2019 Check-In!
As Barry Manilow sings, "It's just another New Year's Eve."But, as we know, it's also the end of another year of 12 x 12. I think Barry strikes the right mix between bittersweetness and optimism. However, since it's also the end of one decade and the beginning of another, I say we grab the optimism and go! Congratulate yourself for being here and for all you've accomplished, both big and small (just like we do in the dance parties). You are doing the work. You are showing up for yourself and others. You are moving forward, however twisty the path might be.
To all of you who won this year's challenge, HUGE congratulations! I stand in awe of you for that achievement. To all who didn't make it to 12 drafts, congratulations to you too, because you showed up, and 99% of you wrote more than you would have on your own. We are stronger together, and certainly more sane. 🙂 This line of work takes courage on every level and, in my completely unbiased opinion, nobody has more of it than a 12 x 12 member!
As for me, I did not write a new draft this month. I thought about knocking one out this morning so I report one in this post, but the truth is, I'm more in the headspace of closing down 2019 and leaving behind what I no longer need or want. I'm ready for a new year, a new beginning, come what may.
My door will be open to you all in 2020 and beyond. I hope to see you back in 12 x 12, but even if your path heads in a different direction, know that you've made a difference. To me and everyone in the challenge. As always, my cup of gratitude for YOU, the 12 x 12 members, runneth so far over it's getting to be a flood. 😉
Now, what about you?
Tell us your progress. Did you complete a draft and/or revision in December? Let us know in the Rafflecopter and in the comments. December Featured Author Dan Marvin is offering a signed copy of his book BUT I DON'T EAT ANTS and candy with real bugs inside!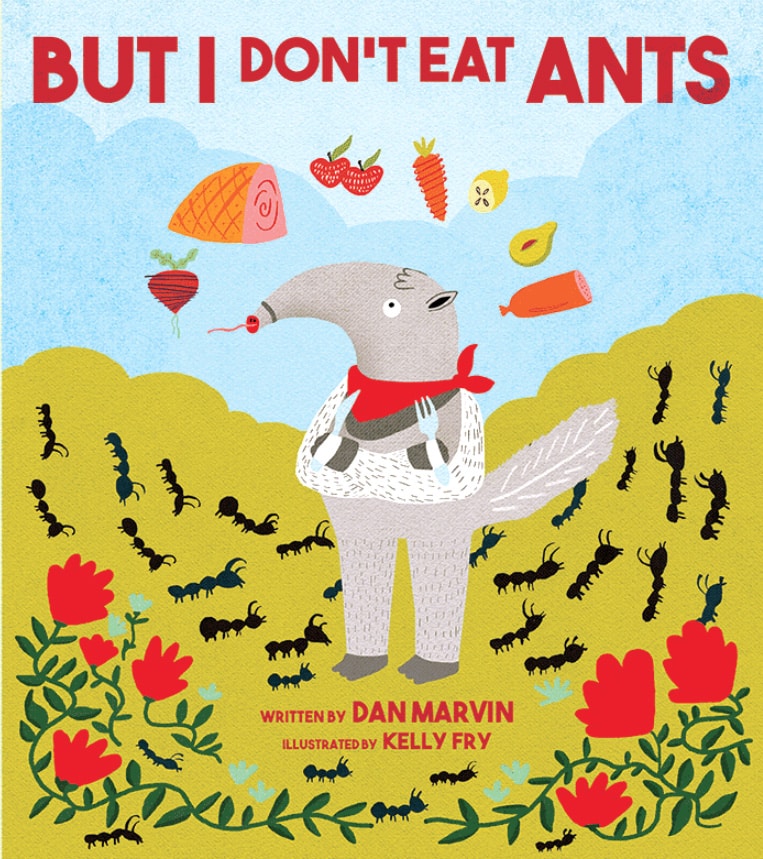 Thank you, Dan, for this creepy, crawly prize!
Here is what you need to do to check in for a chance to win:
See the Rafflecopter widget at the end of this post that says "A Copy of BUT I DON'T EAT ANTS" at the top.
Click on the "Comment on Dan's post" button. Commenting on Dan's post is mandatory for this giveaway and you can enter the Rafflecopter even if you didn't write a draft this month. You can comment on the post here.  Click ENTER.
Click on the "Wrote a PB Draft" button. This will ask if you completed a PB draft in December. If you did, click ENTER, if not, click cancel and move on to the next step.
Click on the last "Revised a PB Draft" button. This will ask if you revised a PB in December. If you did, click ENTER. If not, click cancel and move on to the next step.
That's it! Rafflecopter will track your points.
You have until midnight Eastern on January 5th to enter your results. Rafflecopter will draw a winner and it will be announced on the blog on January 6th.
WINNERS WALL 2019! If you wrote 12 drafts this year, email Kelli at kelli@juliehedlund.com by midnight tonight (12/31) with your picture and your draft total to be included on this year's 12 x 12 Winners Wall!