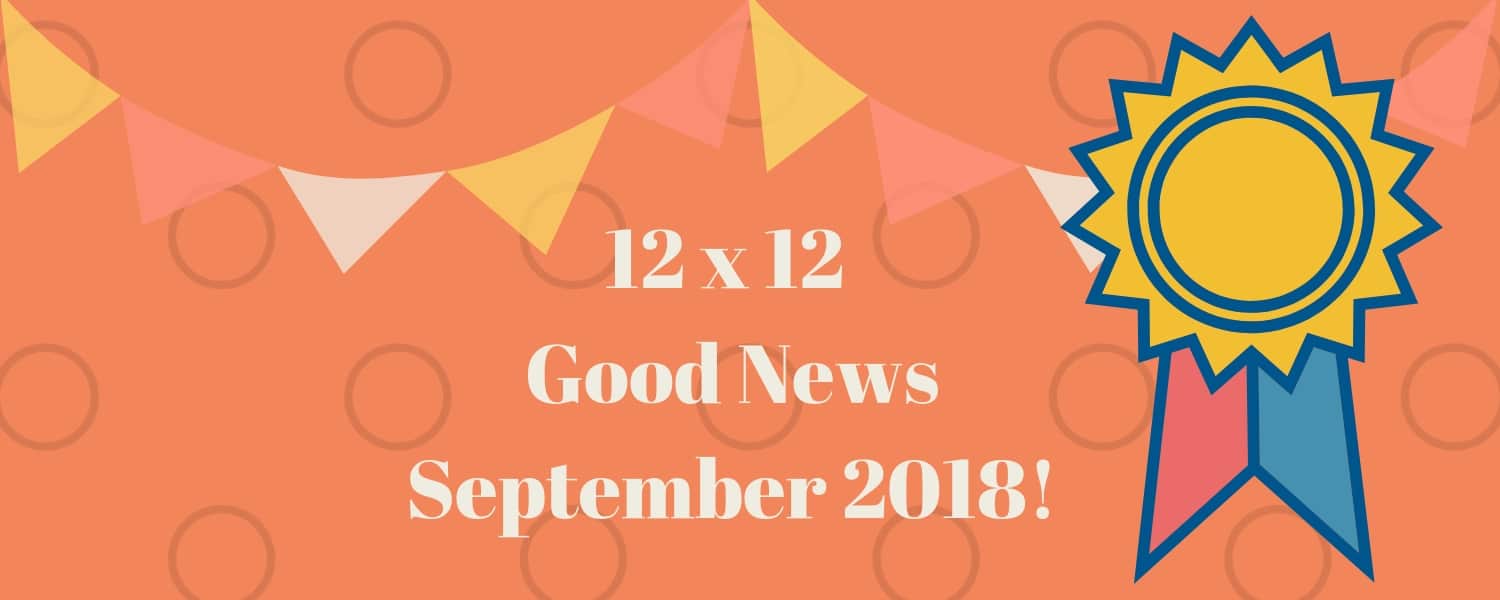 September 2018 Good News!
Welcome to the monthly digest of all the great "goings-on" of 12 x 12 members. Congratulations to everyone on their achievements. This month we're featuring books by 12 x 12 members that were released in September. All other good news was submitted before September 1st. Be sure to have your good news submitted by the 1st of the month for inclusion in that month's Good News Post. (If you submitted news after September 1st, look for your good news announcement in our October post!) A link to the Good News form can be found under Important Announcements in the 12 x 12 forum.
On to the celebration! Be sure to click on the links to tweet and share the good news around the web!
Book Birthdays
Congratulations to Shelley Kinder on the September 4, 2018 (Spork) release of THE MASTERPIECE (Click to Tweet)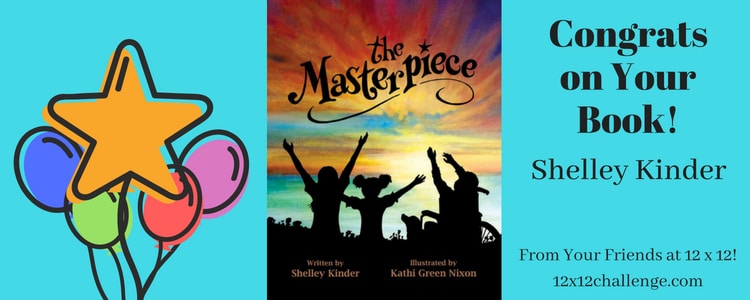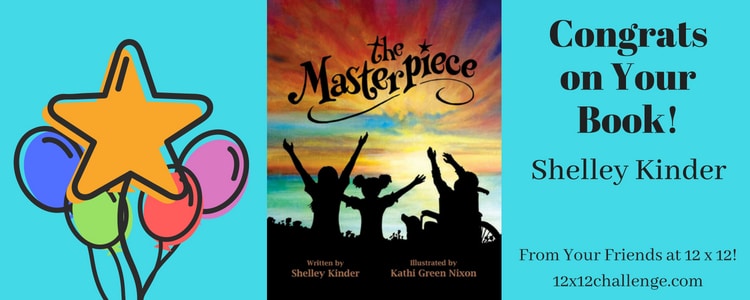 Congratulations to Rita Lorraine Hubbard on the September 4, 2018 (Lee & Low) release of HAMMERING FOR FREEDOM (Click to Tweet)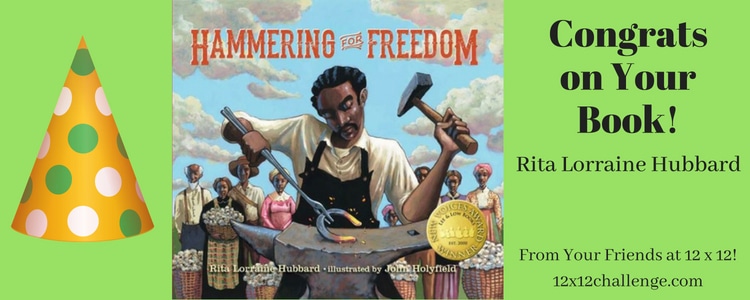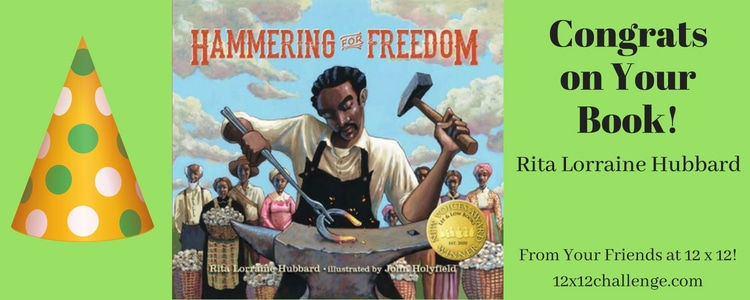 Congratulations to Jennifer K. Mann on the September 11, 2018 release of JOSIE'S LOST TOOTH (Candlewick) (Click to Tweet)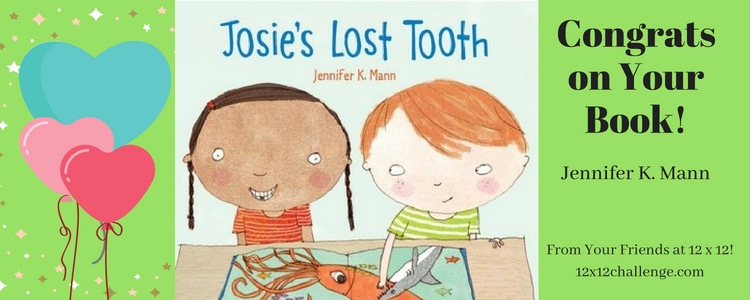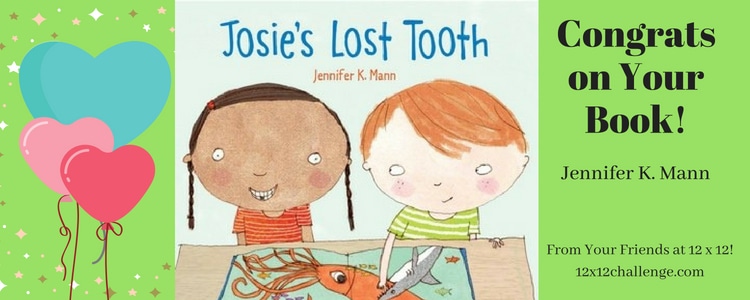 Congratulations to Sherry Howard on the September 28, 2018 release of ROCK AND ROLL WOODS (Clear Fork) (Click to Tweet)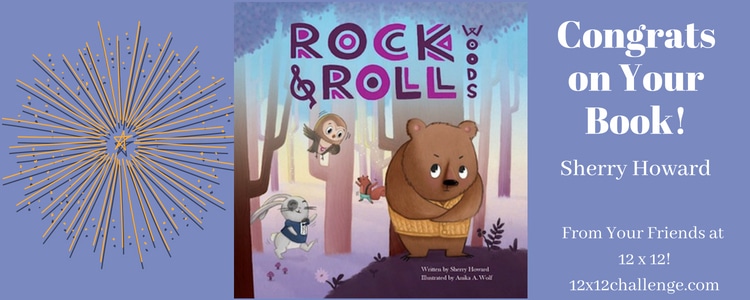 Congratulations to Jacqueline Gutierrez on the July 16, 2018 release of MINERAL SPRINGS OF SARATOGA SPRINGS AND BALLSTON SPA COLORING BOOK (Sprouting Seed Press) (Click to Tweet)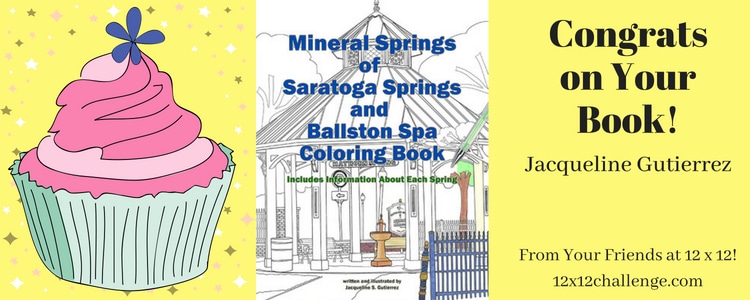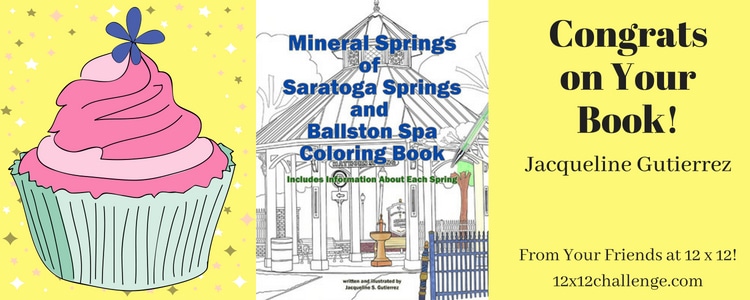 Signed! Look who has an agent!
Cathy Ogren signed with Victoria Selvaggio of Storm Literary Agency! Congratulations!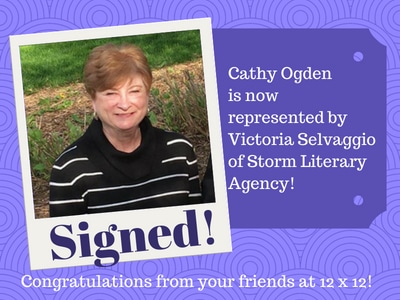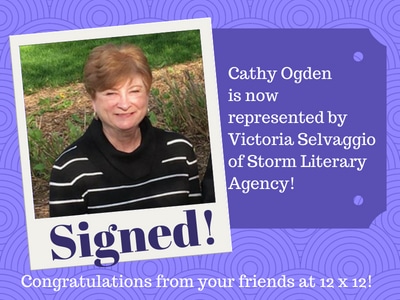 Melissa Koosmann signed with Sara Crowe of Pippin Properties! Way to go!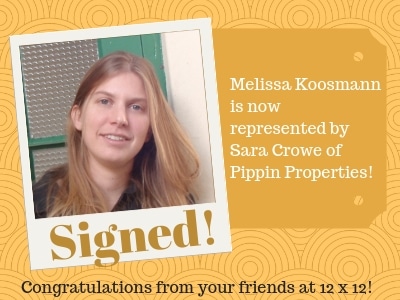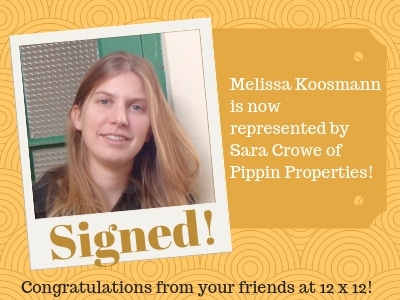 Mindy Yuskel signed with Jenna Pocius of Red Fox Literary! You did it!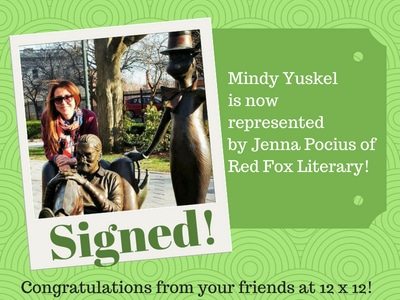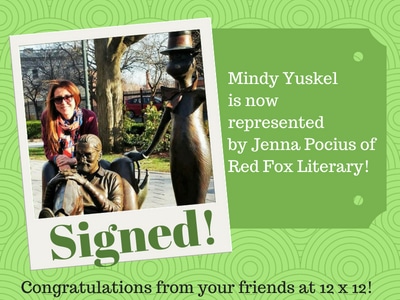 New Book Deals
Congratulations to Christine Evans on the sale of EVELYN THE ADVENTUROUS ENTOMOLOGIST: THE TRUE STORY OF A WORLD-TRAVELING BUG HUNTER to Asia Citro at Innovation Press.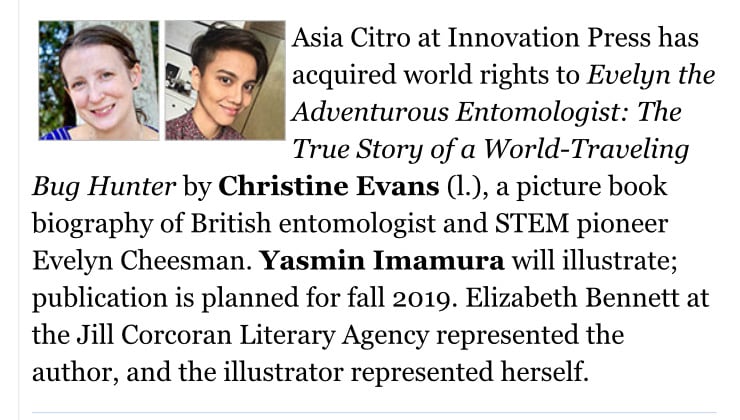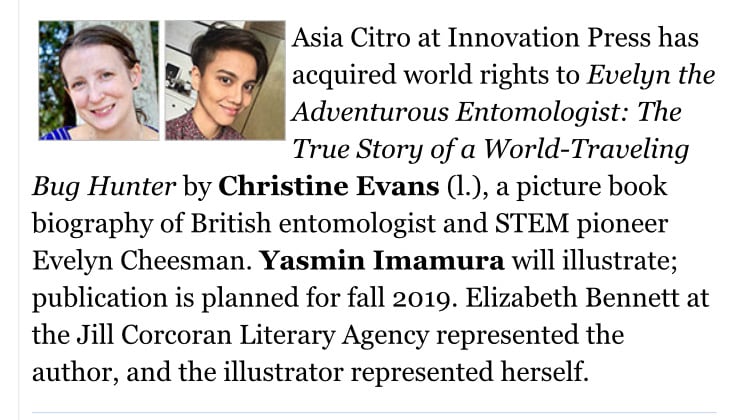 Congratulations to Sharon Giltrow on the sale of BEDTIME DADDY to EK Books! Katrin Dreiling will illustrate.


Awards
Karen Condit won the The Blue Seal Award – First Place Picture Book – Non-Rhyming! Congratulations!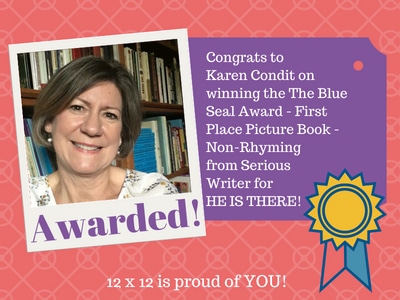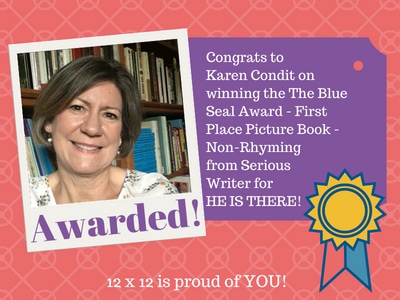 I AM A FARMER written by Miranda Paul and Baptiste Paul was chosen as a Junior Library Guild selection! Way to go!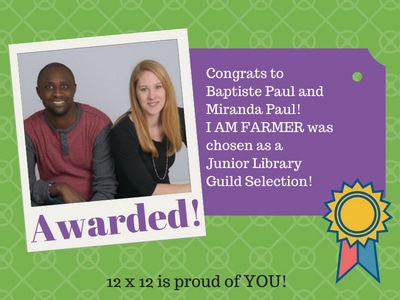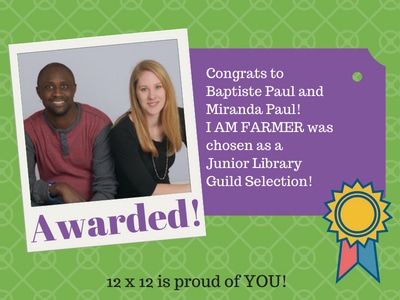 Congratulations to all our members on seeing their hard work pay off! We are so proud of you!
12 x 12 members, if you have good news about a new book, agent signings, book deal, or writing award, share it with us. You'll find the link to the Good News form in the forum under Important Announcements.
Not a member yet? Click here to be notified about 2019 registration.