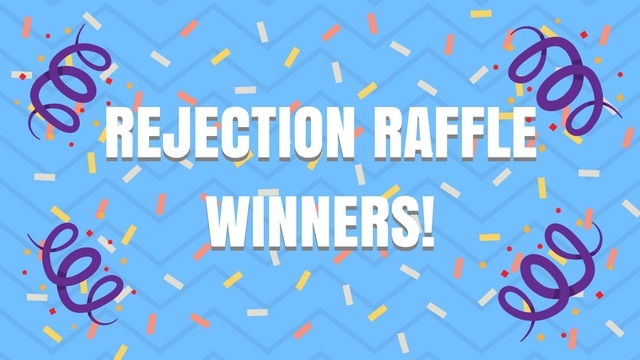 Rejection Raffle Winners!
It's time to announce the winners of Rejection Raffle sponsored by 12 x 12 Member Darshana Khiani! Winners can pick their choice of book from these three options: BIG MAGIC by Elizabeth Gilbert, THE WAR OF ART by Steven Pressfield, or BIRD BY BIRD by Anne Lamott
And the winners are…
MELANIE KELLER with 25 rejections
CARRIE CHARLEY BROWN with 50+ Rejections!
Congrats! Each rejection means you are that much closer to a YES! We applaud you for putting yourself and your work out there!
Please email Kelli at kelli@juliehedlund.com with your book pick and your mailing address and we'll do the rest! Thank you, Darshana for your generosity and support of the 12 x 12 community!
Wishing you and your families a Happy New Year!