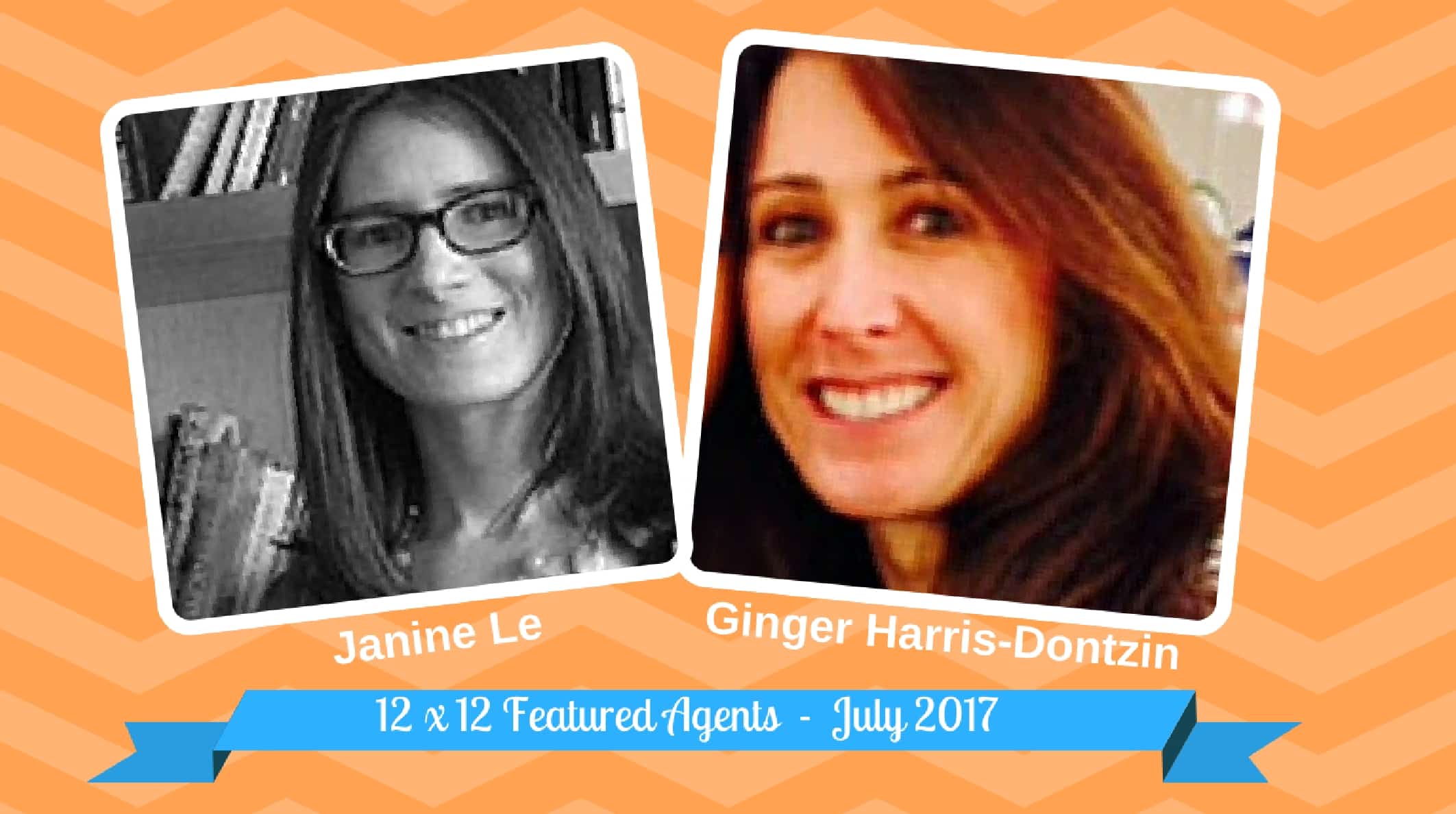 Janine Le & Ginger Harris – 12 x 12 Featured Agents July 2017
Little GOLDen Book members of 12 x 12 will be able to choose one of two agents to submit their manuscript to each month.
Janine Le of Sheldon Fogelman Agency will be accepting picture book submissions from 12 x 12 GOLD members July 1-15.  Ginger Harris of Liza Royce Agency will be accepting picture book submissions from 12 x 12 GOLD members July 16-31. Janine's profile appears first, followed by Ginger's. Please read BOTH and then decide who would be the best fit for your work.
GOLD members: Please check the Submission Station section of the forum for additional instructions from each agent.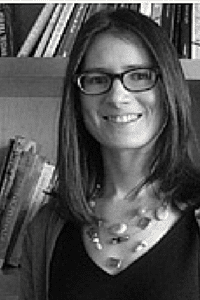 Janine Le
A little bit about Janine from the Sheldon Fogelman Agency website:
"Janine Le joined the Sheldon Fogelman Agency in 2010 and has gained experience in all aspects of the business, with a focus on editorial, contracts, and foreign rights. She enjoys the balance of creative-minded and business-minded work and knew she had found her niche in the field when she interned at an agency and realized the agent is the author's biggest advocate. Janine graduated from Bucknell Unversity with honors in English (Creative Writing) and completed NYU's Summer Publishing Institute. She is accepting submissions for fiction and narrative nonfiction picture books through YA. She is particularly drawn to stories that have emotional resonance and complex characters and relationships. She also looks for innovative concepts, diverse perspectives, humor, fantastic elements, and concise but playful or poetic language. In illustrations, she is looking for fresh styles, expressive characters, and visual storytelling."
Here is what Janine had to say when asked what she is looking for in picture books today:
"I'm looking for picture books with innovative concepts and one-of-a-kind characters who grow over the course of the story and who readers can connect with on an emotional level. Humor or fantastic elements are a plus. In addition to fiction, I'm open to narrative nonfiction on subjects or events that are less well known but have a broad appeal. In the writing, I enjoy playful language (but not usually rhyme) and manuscripts that make every word count and leave room for the art. In illustrations, I like fresh styles, visual storytelling (not just mimicking the words in pictures but adding another layer of story to them), and expressive characters (faces and body-language). "
Janine has been a 12 x 12 Featured Agent in 2014, 2015, and 2016. Please see our previous profiles on Janine HERE, HERE, and HERE.
Janine also represents two 12 x 12 members. You can read the How I Got My Agent stories of Andrea Mack and Heather Preusser HERE and HERE.
Here some recent references for Janine: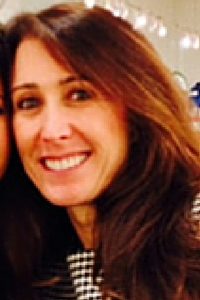 Ginger Harris
A little bit about Liza Royce Agency:
"Liza Fleissig, with her partner Ginger Harris-Dontzin, opened the Liza Royce Agency (LRA) in early 2011. A cross-platform company providing development, representation, and strategic career management for clients in all media, their goal is to represent clients in all stages of their careers, from the most established to those developing their craft, as well as debuts. Both former partners in NYC based litigation law firms, Liza and Ginger bring a combined 40 years of negotiating experience to the field. This background, along with connections rooted in publishing, movies and television, allowed them to focus and build on a referral based clientele.
From picture books through adult projects, fiction and non-fiction, screenplays to stage works, LRA welcomes strong voices and plot driven works. Their inaugural books became available in stores January 2013.  Their first was an Edgar nominee, another was an Indie Next Pick, and two others were optioned for film. LRA's success began right out of the gate."
Ginger was a 12 x 12 Featured Agent in 2014. 2015, and 2016. You can see our previous profiles HERE, HERE, and HERE.
Ginger also represents 12 x 12 member Amy Moore. You can read her How I Got My Agent story HERE.
Please note Little GOLDen Book Members may only submit to ONE of these agents. Please choose the agent who is the best fit for you and your manuscript.
Submissions will only be accepted for Janine Le from July 1st – July 15th at 6pm ET/3pm PT.
Submissions will only be accepted for Ginger Harris from June 16th – June 31st at 6pm ET/3pm PT.
Good Luck!
Want to make sure your submissions are tip-top? Grab this 7-Step Submissions Checklist.