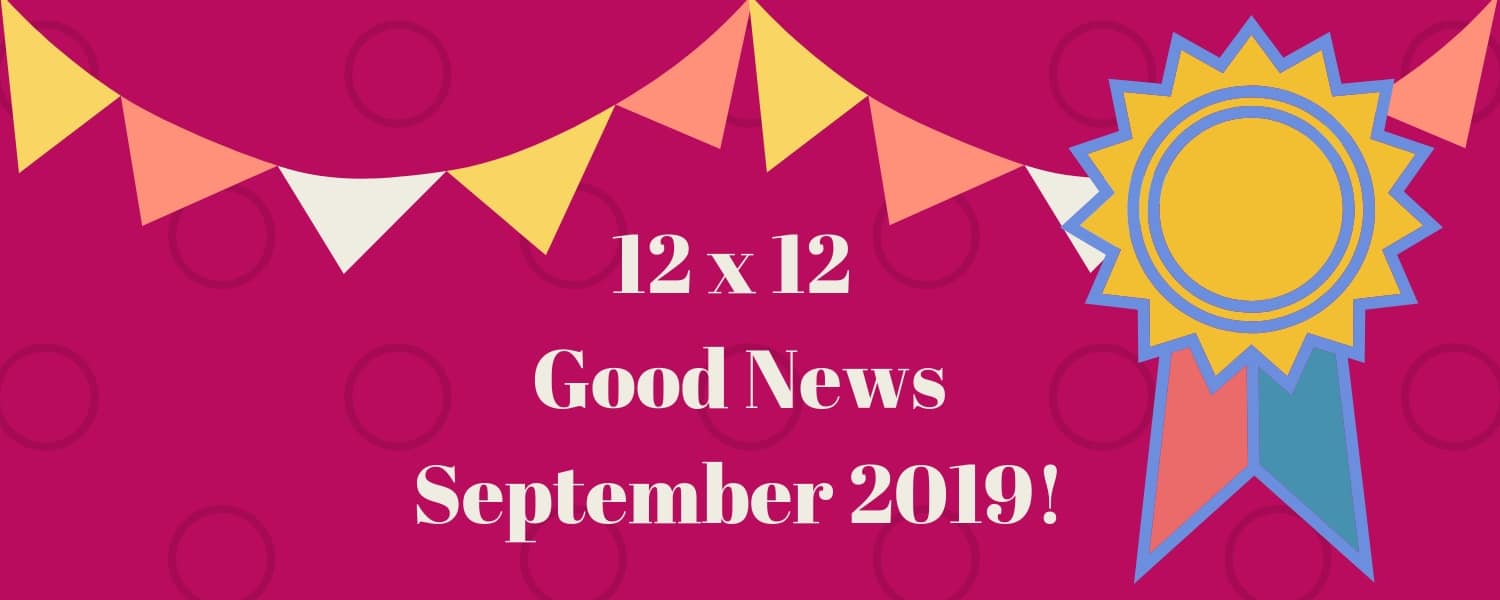 12 x 12 September 2019 Good News!
Welcome to the monthly digest of all the great "goings-on" of 12 x 12 members. Congratulations to everyone for their achievements. There is so much to celebrate! So many book deals to announce this month. Be sure to have your good news submitted by the 1st of the month for inclusion in that month's Good News Post. A link to the Good News form can be found under Important Announcements in the 12 x 12 forum.
Help an author out! Click on the "Click to Tweet" links to share on Twitter. Request these books at your local library. Write reviews on Amazon, GoodReads, and B&N. Your fellow authors will thank you!
Book Birthdays
Congratulations to Tara Luebbe on the September 1, 2019 release of OPERATION PHOTOBOMB (Albert Whitman)!(Click to Tweet)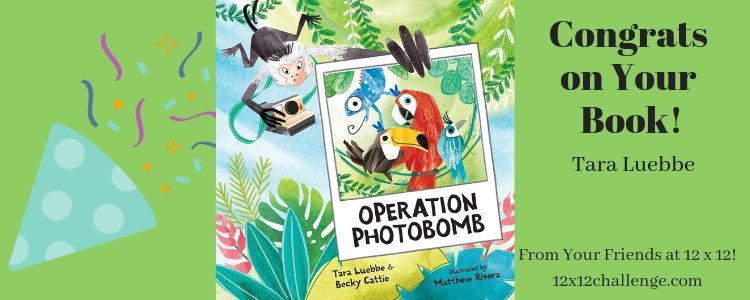 Congratulations to Marcie Atkins on the September 3, 2019, release of WAIT, REST, PAUSE: DORMANCY IN NATURE (Milbrook/Lerner)! (Click to Tweet)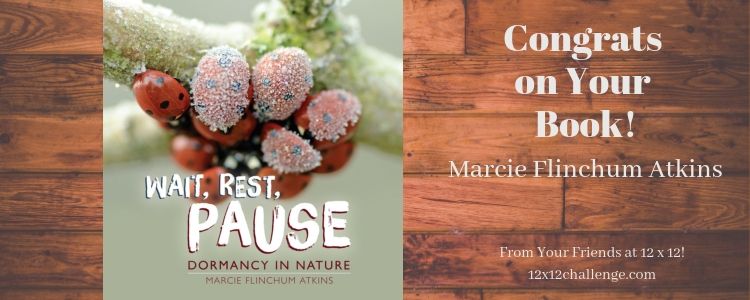 Congratulations to Teresa Robeson on the September 17, 2019, release of QUEEN OF PHYSICS (Sterling)! (Click to Tweet)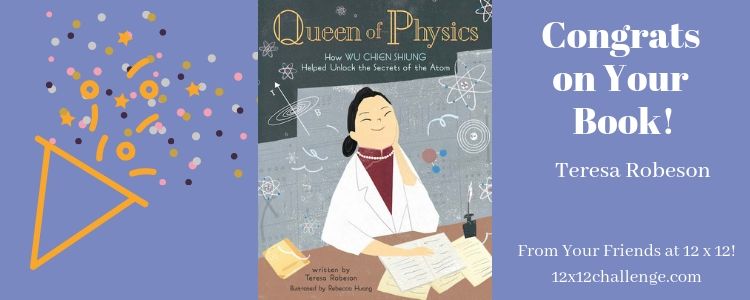 Congratulations to Christine Evans on the September 24, 2019, release of EVELYN THE ADVENTUROUS ENTOMOLOGIST (Innovation Press)! (Click to Tweet)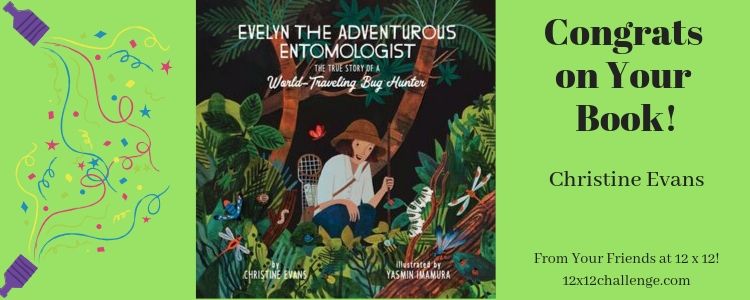 Signed! Look who has an agent!
Liz Bedia signed with Charlotte Wenger of Prospect Agency! Woohoo!
New Book Deals
Congratulations to Emily Lim on the sale of LITTLE MOLE'S AWESOME STAR to Marshall Cavendish Children's. The book will be illustrated by John Lim.
Congratulations to Jenna Grodzicki on the sale of HARMONY HUMBOLT-PERFECT PETS QUEEN to Callie Metler at Spork! Awesome!

Congratulations to Kirsten W. Larson on the sale of CECILIA PAYNE: MAKING OF A STAR (SCIENTIST) to Melissa Manlove at Chronicle! Well deserved!

Congratulations to Mindy Yuskel on selling IN MY MOSQUE to Megan Ilnitzki at Harper Collins! Way to go!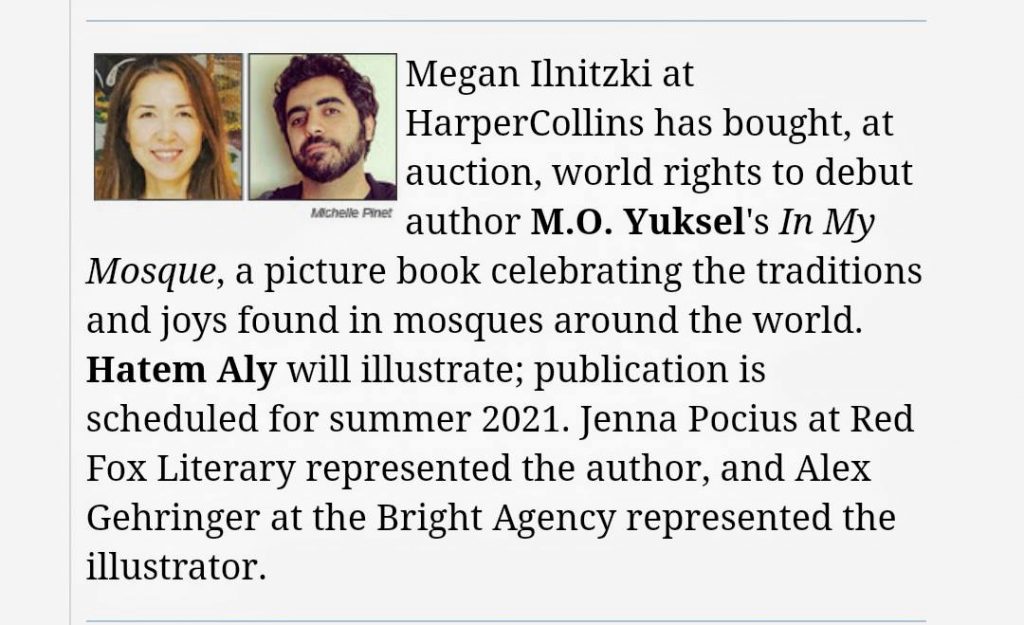 Congratulations to Katelyn Aronson on selling POO-DUNIT? A FOREST FLOOR MYSTERY to Andrea Tompa at Candlewick! Hooray!

Congratulations to Nadia Salomon on selling GOODNIGHT GANESHA to Liza Kaplan at Philomel! So excited for you!

Congratulations to Teresa Robeson on selling BICYCLES IN BEJING to Christina Pulles at Albert Whitman. A book birthday and book deal in the same month—Teresa's on fire!

Congratulations to Tootie Nienow on selling THERE GOES PATTI MCGEE to Trisha de Guzman at Farrar, Straus and Giroux. Three cheers!

Awards
Congratulations to Nancy Churnin on being awarded the Anne Izard Storytellers Choice Award from the Westchester Library Association.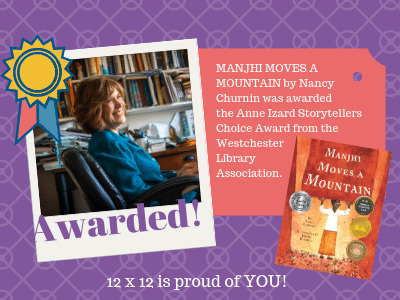 Congratulations to all our members on seeing their hard work pay off! We are so proud of you! 12 x 12 members, if you have good news about a new book, agent signings, book deal, or writing award, share it with us. Be sure to have Good News for October's post uploaded by October 1st. You'll find the link to the Good News form in the Important Announcement section of the forum.