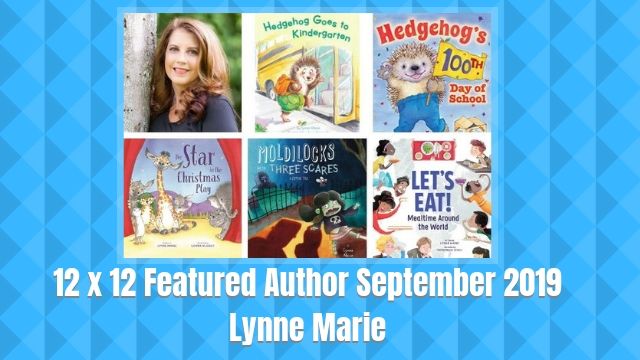 12 x 12 September 2019 Featured Author – Lynne Marie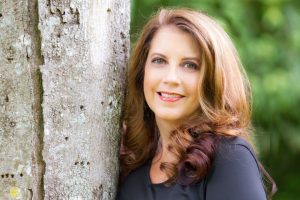 I'm excited and honored to be a guest on the 12 x 12 blog. I was a 12 x 12 Member in the beginning before I got thrown off my path due to a divorce and relocation and have been a Member for many years since I got back on the path. It's been a privilege to be a Critique Ninja (how cool is that title, I mean, really?) for two years and I look forward to continuing on.
I'd like to share a little bit about myself and my journey, with some takeaway value for those of you who are starting out, who haven't yet broken through, or who are struggling to sell that second or third book. 
I write punny farm animal picture books. And subversive books. And metafiction books. There, I said it. 
If you look at my body of work, and, if you had an idea of my pending books, you would note that there are NO punny farm animal picture books on that list. Or subversive or metafiction books.


I am not saying that punny farm animal books (or subversive or metafiction) can't or won't sell. But they weren't selling for me. It's only when I starting writing more from heart (something that is obviously not where I naturally lean), that I began to sell. 
My first book, Hedgehog Goes to Kindergarten (originally titled School Bus Buddies), sold when I noticed that Scholastic Book Clubs did not have a school bus book in their flyer. It wasn't entirely easy to write one (think 26 drafts) as I don't lean toward sentimental and sweet, but I drew on my child's experiences (notice I said drew upon, not forced in)  and inserted something I love (a Hedgehog – pet I raised) and used its flaw (nervousness and spiking). Those plus market need = success. 
After that book, Scholastic wanted a sequel. I did my research, and they hadn't had a new 100th day of school book. So the same formula – drawing on my child's experience and something I loved, plus market need = success.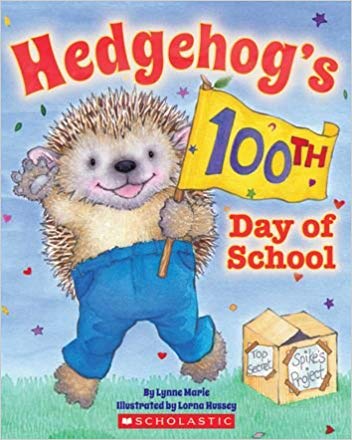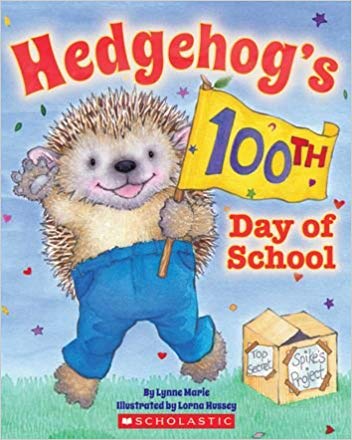 Keep in mind, I am not always that disciplined, and don't always write in this way. There needs to be freedom to explore and create, as well. It's all part of the process. Each story is a step on the path whether practice or publishable, and nothing is ever wasted. But I do believe I can inspire you to create a steadier path. Let's look at my next success.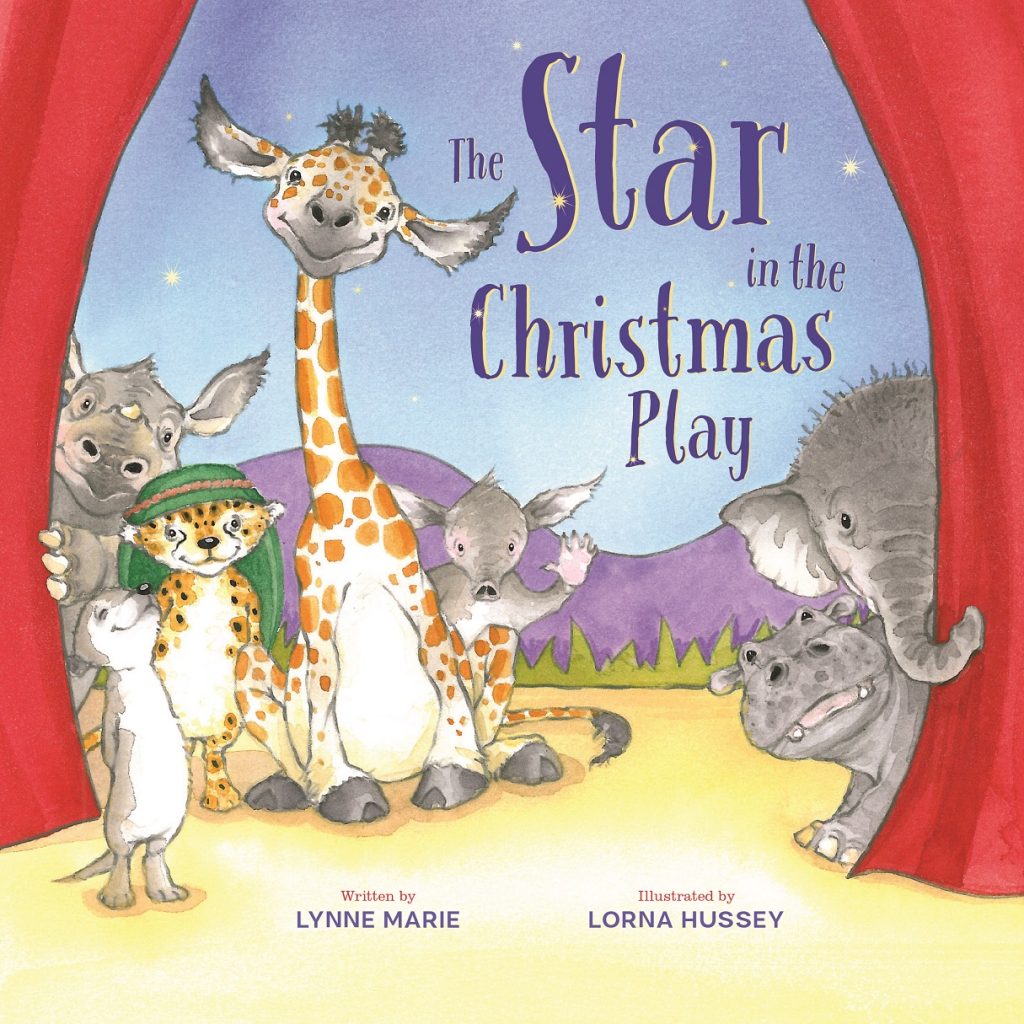 The Star in the Christmas Play was a submission for the 1st Annual Sparkhouse Family Picture Book Contest. As you can predict, I could not draw upon my stash of punny farm animal, subversive, or metafiction stories, yet again. And it's obvious that I would have to come up with something on the sweet side, with heart, yet again. So that's what I did. I have discussed the origins of this story in other interviews so I won't do so here, but I did draw upon (again, just draw upon and let the story flow naturally) personal experiences, my children's personal experiences, and took inspiration from something that was dear to us (my daughter's giraffe lovey Raffi) and used its flaw (being too tall). I didn't win, because they preferred something not seasonal, but they did offer me a publication contract, so it was a win in my book!
At this point, I had three published books under my belt, and I really wanted to publish a fractured fairytale. But, I didn't want to add another book to my long list of unpublished treasures. So I approached this next book from the angle of "What retelling can I take on that hasn't been done in a particular way, that I can sell?" I made lists upon lists. Finally, I settled on Moldilocks and the Three Scares, partly because the rhyme just begged for it. Partly because " The Walking Dead" was popular (but I don't even watch it), so I thought Zombies might prove to be a hook. And I knew monsters are a perennial hook for kids, as well as fractured fairytales. From its first submission, Moldilocks got interest. The first editor left publishing after expressing interest  and the second editor bought it.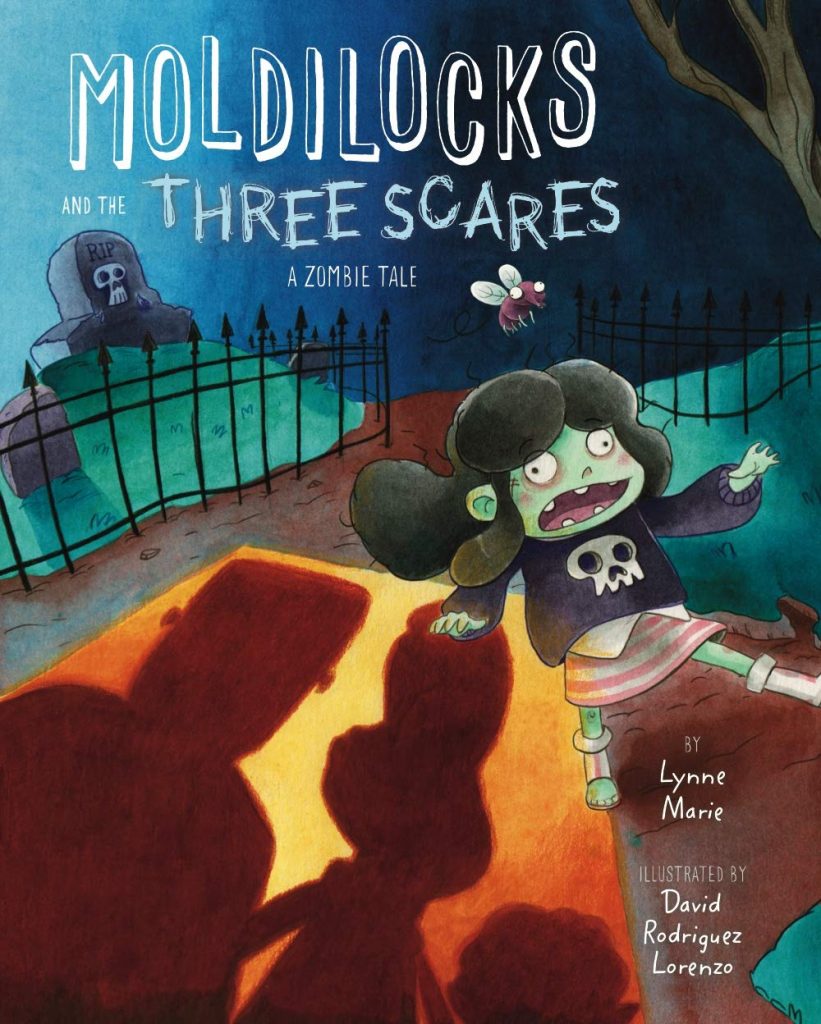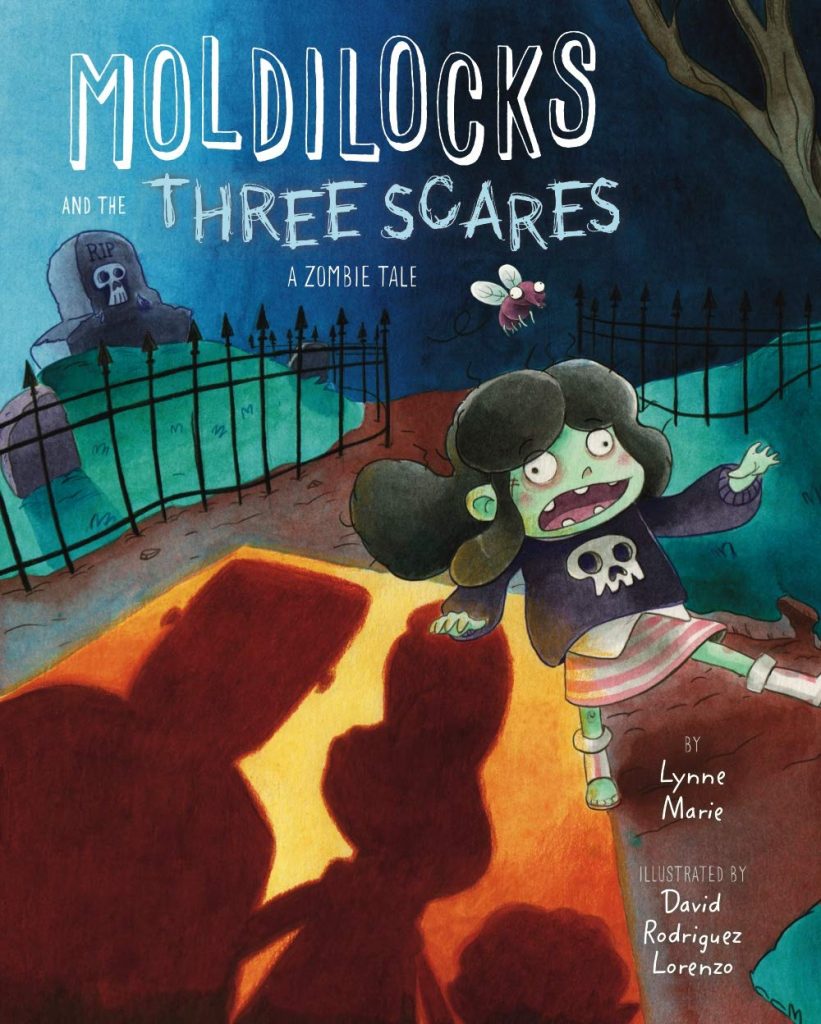 I am not in a position to speak about pending projects, but my fifth and final project was a "what do you think about writing books about certain topics explored by children around the world?" I didn't say, "well, I really wanted to write a punny farm animal story, etc." I said, "Certainly!" BTW this is something I learned from Mary Lou Carney at my first Highlights Foundation Workshop at Chautauqua in 2001. And so, Let's Eat: Mealtimes Around the World was born. And I love this book, even though it was something I never would have imagined doing. 
I am sure by now, you are noticing a trend. Rather than just writing what I want to write for reasons I want to write and when I want to write, I am doing what I am calling "informed writing," or "writing with purpose." 
The stories are still infused with my experiences and my passions, and my words. I have yet to sell any of my punny farm animal stories, my subversive stories, or my metafiction. But I can tell you that I have learned much on my journey so far, and am continuing to learn on my path here  beside all of you (yes, we are all on this path together), and I truly feel I am getting close to pulling it off. 
Please note that, like all of you, I'm not perfect. I can't always get myself to write as focused as I have for these books (and other pending ones). I can't even always get myself to write. I am extremely busy with my Picture Book Mechanic Critique Service and my job as a Travel Agent, and most importantly, my job as a single mom. 
I guess the takeaway is that if you are busy, like me, when you have time to write, you need to make it count. So I leave everyone with this wish—write on and write with purpose! Wishing you much success. So happy to be on the path with you all! 
Lynne Marie is the author of Hedgehog Goes to Kindergarten – illustrated by Anne Kennedy (Scholastic, 2011), Hedgehog's 100th Day of School – illustrated by Lorna Hussey (Scholastic, January 2017), The Star of the Christmas Play — illustrated by Lorna Hussey (Beaming Books, 10/16/2018), Moldilocks and the 3 Scares — illustrated by David Rodriguez Lorenzo (Sterling, 2019)  and her first non-fiction picture book, Let's Eat! Mealtime Around the World — illustrated by Parwinder Singh (Beaming Books, 2019) and more forthcoming. When she's not cruising around the world, she lives on a lake in South Florida with her family, a Schipperke named Anakin and several resident water birds. She's represented by Deborah Warren of East West Literary Agency. You can learn more about her at www.LiterallyLynneMarie.com. 
Lynn is offering a copy of Moldilocks and the 3 Scares to one lucky 12 x 12 at this month's checkout. Get those drafts written!