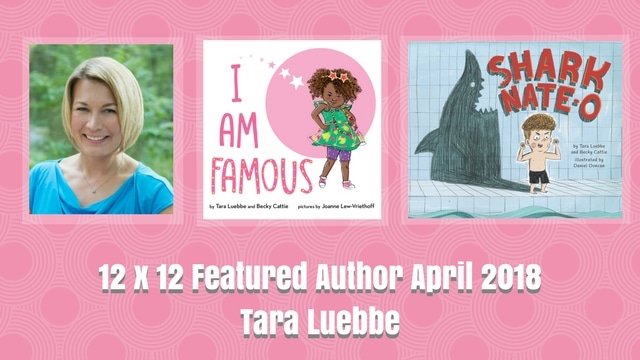 12 x 12 April 2018 Featured Author – Tara Luebbe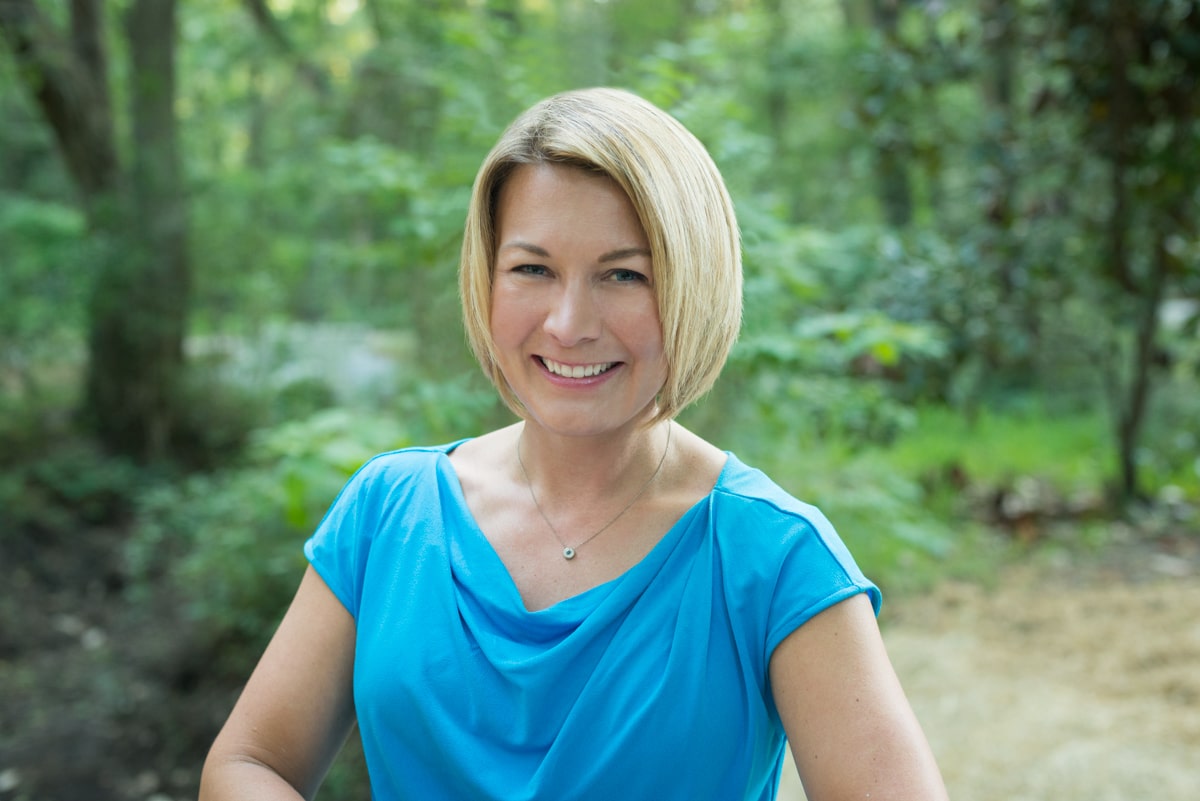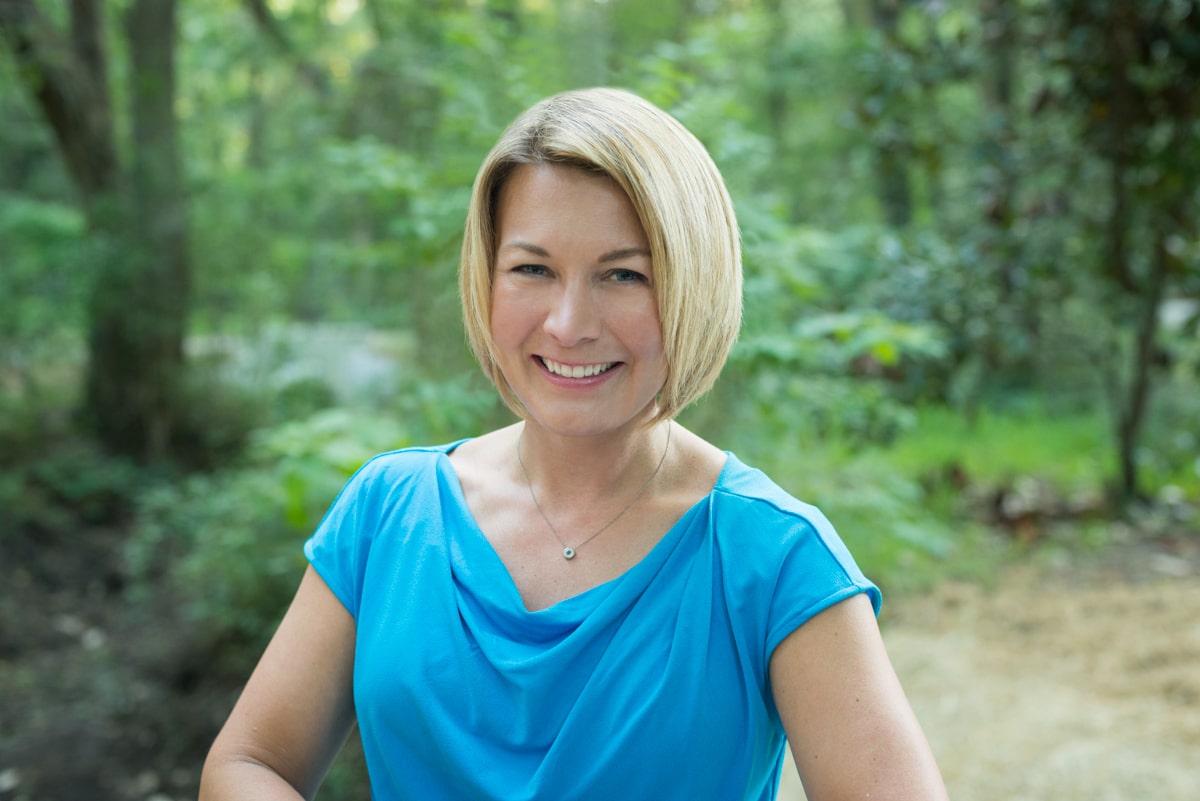 Thank you, Julie and Kelli, for asking me to be the featured author this month. I'm a bit verklempt.  I am currently in "launch season" as I see my first two picture books, I AM FAMOUS and SHARK NATE-O, off into the world.  I have been very lucky in my writing journey in that I got here fairly quickly. I began writing picture books in late 2014, knowing nothing about the craft, and sold six books in two years. How did this happen? Did the picture book gods just smile down upon me? Although luck and timing are a big part of it, I don't want to trivialize how hard I worked, and there are two things I feel I did especially well.
I found great critique partners.
I realized as soon as I began writing that I needed a great critique group. I found mine through 12 x 12. Everyone should have a small core group that you can count on to be honest and tough and make you a better writer. It may take some trial and error to find the right people, but you need to find them. I handpicked six 12 x 12 members to form a private group. I searched the forum for people who were good critiquers and wrote similar things to me. This group has worked out amazingly well. We have been together for two years now and I don't know what I would do if I ever lost them. So, if you are not in a solid critique group, join one or create your own. Don't wait. It is essential in this crazy business of ups and downs to have "your people."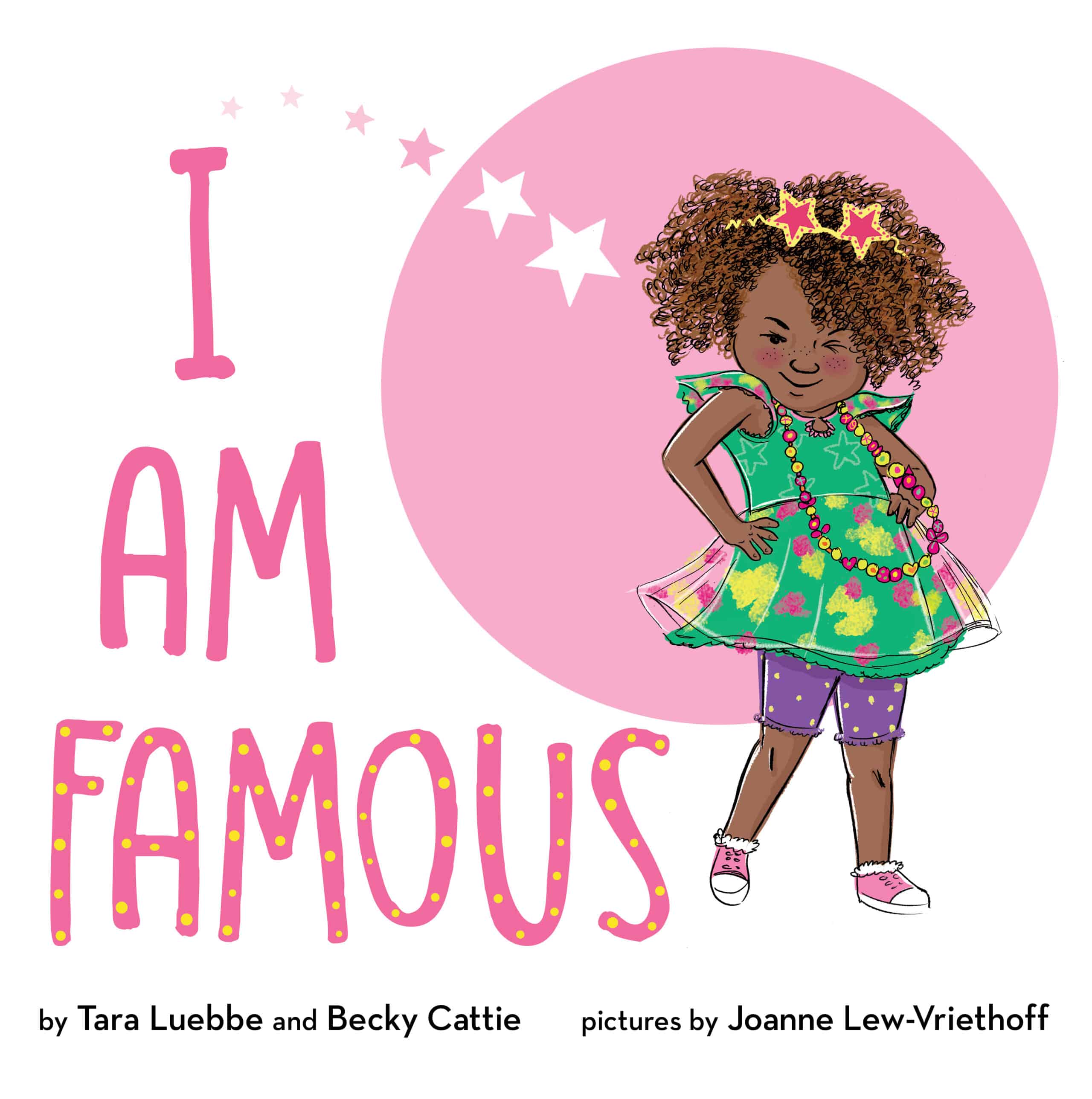 You can look for critique partners through your regional SCBWI, online writing communities (like 12 x 12, Kidlit 411, Sub it Club, Inked Voices, the Blue Boards etc.) at conferences, and at writers' panels at your hometown bookstore.
I understand marketability.
My retail background gave me an in-depth understanding of marketability, and I believe that substantially reduced my time in the trenches. Marketability is not talked about enough in picture book writing circles, yet it is the most important piece of any manuscript. We all know how hard it is to get through the formidable acquisitions meetings. Even if the editor loves your manuscript, she/he has to convince the sales and marketing team, which is the toughest part. Sometimes we need a reminder that this is a business, and books need to actually sell once they are published. If your manuscript is not marketable, you decrease your chances of ever getting through acquisitions.
I would like to challenge you all. After you write a draft, evaluate it for marketability before spending too much valuable time revising an idea that will go nowhere. Who is the audience for this book? You should be able to identify a clear customer base. Why is your book worth printing? What does it bring to the market that does not already exist? Does it fill a market void? Does it zoom in on a little-known subject? Does it put a fresh, new spin on an evergreen topic? Does it have great humor? What is the hook? Envision your cover. Would you pick it up off the shelf? Why would a retailer choose to purchase your book for their store over thousands of others? Can you give it a high concept title? If you don't have marketability in the story, can you go back and add it? (I wrote a more in-depth piece for Storystorm Day 21, if you want more information on this https://taralazar.com/2018/01/21/storystorm-2018-day-21-tara-luebbe/
I am going to put on my marketing goggles and dissect my book, SHARK NATE-O as an example.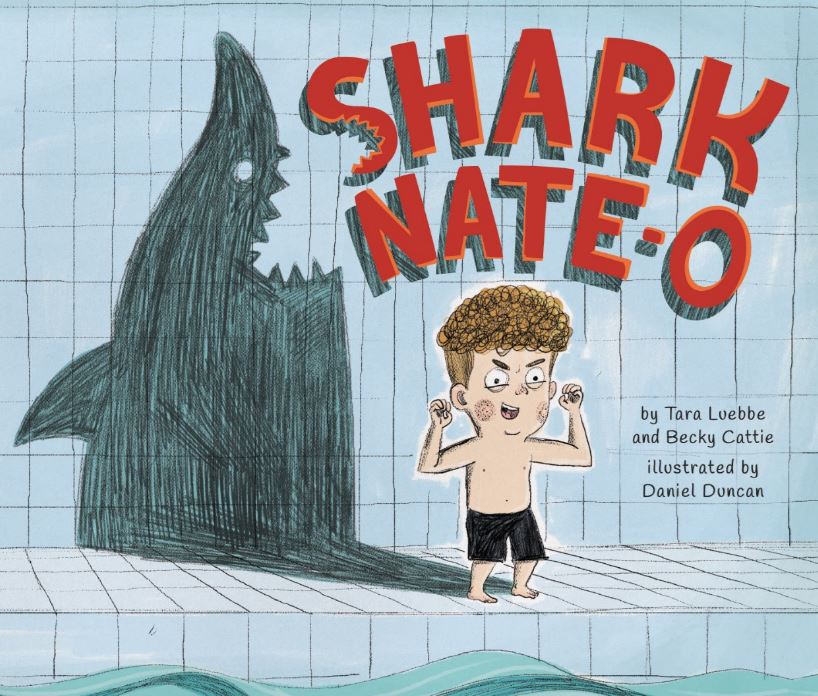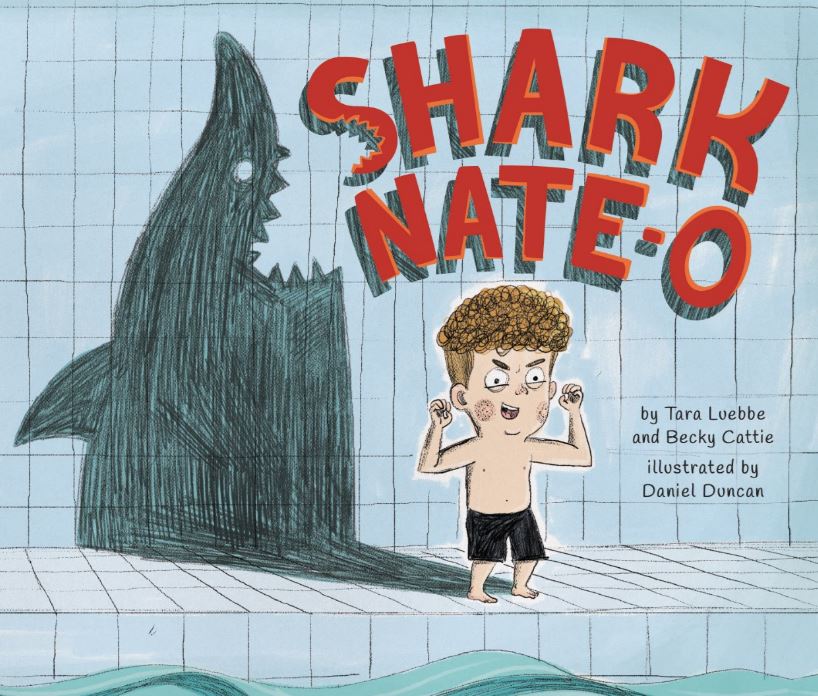 Is this a marketable topic? Sharks are a kid-friendly, favorite subject. And both kids and adults (the picture book buyers) are fascinated by them. Shark Week anyone?
Why is this book different?  After reading every single shark picture book ever printed, I was happy to see that none dealt with learning to swim. Also in my research, I also discovered there weren't a lot of books about learning to swim in general, so the market was not saturated with that subject. By combining a kid-relatable experience, learning to swim, with an evergreen topic, sharks, I had a winner. SHARK NATE-O also has a swim team theme, which is rare in picture books, even though lots of children either participate in this sport or have older siblings who do—an added bonus!
Who is the audience for this book? SHARK NATE-O appeals to children who are afraid to swim or are learning to swim, children on or around swim teams and kids who simply love sharks. I made sure it contained plenty of facts for the shark lovers, and added a nonfiction spread to make it educational, which will also make it appealing to aquarium gift shops. I also kept my audience in mind when picking shark facts for the back matter and tried to find some that were not in other shark-themed books. As a parent of a kid who had a major shark phase, I know the drill of checking out every single shark book to feed the obsession. I wanted to bring something new to the shark book business.
Does it have a catchy title? With the popularity of the Sharknado movies, SHARK NATE-O fits right in with pop culture and gives me an instant marketing hook. The title alone will attract people who love the movies, mostly adults; and with the obvious shark reference in the title, it will also appeal to kids who've never heard of the movies. This combination of sharks and pop culture will also be good for retailers.
So there is a peek into what went through my brain when writing SHARK NATE-O and why it was a manuscript I believed had merit enough to keep working on.
One more thing I learned from experience: marketability is also subjective. To me, SHARK NATE-O was highly marketable, but I had agents who didn't agree and didn't want to send it out. And I had an agent critique SHARK NATE-O positively, but ask, "Why this name? Are you trying to rhyme with tornado for some reason?" I knew that agent was not pop culture savvy, so she was probably not the best fit to sell this story. I also had an agent who did not like I AM FAMOUS and did not see its marketability. Obviously, I found a great agent who recognized the potential in both books. So, you may have the most marketable story in the world, but you will still have to deal with subjectivity. But I can assure you that a story with low marketability is a losing battle.
When you finish a great draft, put your marketing goggles on and evaluate it for its ability to sell before spending too much time doing revisions. And critique partners, don't be afraid to call out this important attribute! I have been there, where you don't want to crush someone by telling them this idea is not good enough to sell. But in the long run you are doing them a service by saving them months of time refining a book that won't sell when they could be working on something that will. You can add marketability to a story, but only if you are aware that it is missing. In picture books, concept really is king.
So with an honest, supportive critique group and a solid understanding of marketability, you will be armed with the two most important tools to succeed as a professional children's writer. And may the picture books gods always smile upon you!
Tara Luebbe is a former children's boutique and bookstore owner turned picture book author. She co-writes with her sister Becky Cattie. They are the authors of I AM FAMOUS, illustrated by Joanne Lew Vriethoff, (Albert Whitman 2018); SHARK NATE-O, illustrated by Daniel Duncan, (little bee books April 3, 2018); I USED TO BE FAMOUS, illustrated by Joanne Lew Vriethoff (Albert Whitman Spring 2019); OPERATION PHOTOBOMB (Albert Whitman 2019), CONAN THE LIBRARIAN (Roaring Brook Press Spring 2020). She is also the founder of Writing with the Stars, a free mentorship program for aspiring picture book writers. She is represented by Tracy Marchcini of Bookends Literary. You can learn more at beckytarabooks.com and you can find her on Twitter @t_luebbe.
12 x 12 Members! We will have two winners this month. Tara is giving away a copy of I AM FAMOUS and a copy of SHARK NATE-O to lucky people. So get those drafts written and revised for the most chances to win!