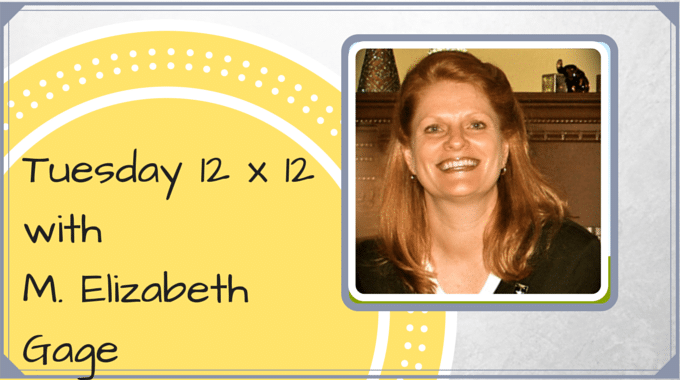 Tuesday 12 x 12 – M. Elizabeth Gage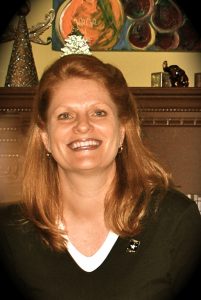 I confess, today's post from M. Elizabeth Gage got me a little teary. Writing can be lonely, and I'm sure we've all felt alone in the writing wilderness at one time or another. After all, writing is just you and your computer (or maybe a pencil and paper if you're feeling old school ;-). So, how lucky are we that we live in an age where our community isn't limited to our geographical location? M. Elizabeth Gage reminds us how we can create our own 'village' — together.
A WRITING VILLAGE
Let me tell you a story.
In his book Outliers: The Story of Success, Malcolm Gladwell introduces his reader to Roseto, Pennsylvania, a city founded by immigrants, almost all from the village of Roseto, in the Apennine foothills of Italy.  Sixty-plus years ago—before the arrival of cholesterol-lowering drugs—the local doctor claimed to rarely have a patient from Roseto with heart disease.  A visiting physician-professor from the University of Oklahoma College of Medicine was skeptical.  He decided to investigate.  His findings?  True.
The expert was stunned. How could this be?
Diet was certainly not the reason. In Italy, pizza was flatbread with oil, cheese and vegetables. The same dish in the states had thicker breads and the addition of pepperoni, salami, sausages. Rich desserts, a rare treat in the homeland, were served with frequency. The citizens of Roseto were not known to jog or workout or contort themselves into yoga poses. They were under-exercised and overweight, even obese.  They smoked. They did all the things health experts say they shouldn't, and none of the things health experts say they should.  Further testing showed Rosetans had no peptic ulcers, no addictions. Nothing. If you were lucky enough to be born in Roseto, you died of old age.
So, what was their secret?
The village.
The people of Roseto lived as community.  They ate together, played together, prayed together, sharing blessings and sorrows. These multigenerational bonds made them friends, made them family.
So, what, if anything, does Gladwell's story of Roseto, Pennsylvania in the 1950s have to do with 12 x 12 Challenge 2015?
In thirty years of marriage, my husband and I, with four children in tow, have moved eight times.  Not across-town moves, but across state-lines moves, above and below the Mason-Dixon Line moves, in and out of time-zones moves.  I am often the newcomer, the one without a village.
Here in Northern Mississippi, a local SCBWI chapter is an eight-hour drive, in any direction.  Even though Desoto County is one of the nation's fastest growing populations, the county arts council doesn't offer a single program or group for writers. Save for my critique partner from my time in Texas (and the wonderful Brazos Valley SCBWI), I wander the writing wilderness alone.
With 12 x12 membership everything changed. Julie Hedlund's enthusiasm is catching.  The guest speakers are amazing. 12 x 12 members are generous, sharing their time, their talent, their knowledge of craft and more, on so many levels.  I'm learning.  I'm writing.  I've joined a wonderful critique group: Picture Book Writers (a parody of the Beatles "Paperback Writer").  I'm held accountable, and I might as well admit it: I get excited about each badge earned and every point awarded.
I found my village.
M. Elizabeth Gage has one great husband and four great (almost-grown-up) kids. A native of New Jersey, she's lived in eight states, but not all at the same time. Before becoming a writer, she masqueraded as a classically trained musician, a Texas Master Gardener, a high school chemistry teacher, a grade school music teacher.  You can read about some of the challenges the transient life creates in her blog for grown-ups  A Life Interrupted.  To see examples of the sort of things she writes for the younger crowd, please visit her writer website WonderTales. Last, and probably least, you can find her on Facebook at M.Elizabeth Gage -Writer.