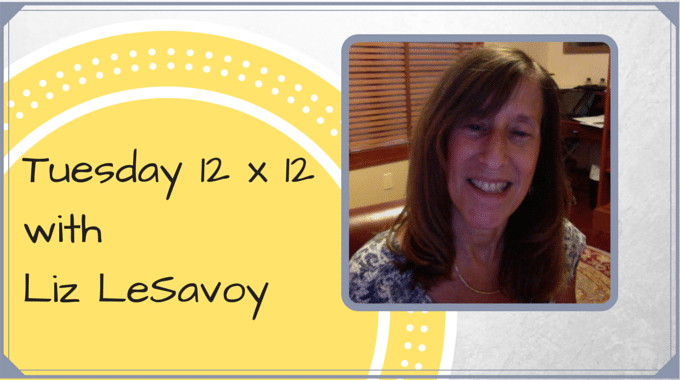 Tuesday 12 x 12 – Liz LeSavoy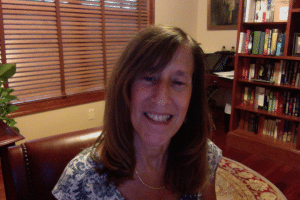 I am SO HAPPY that today's Tuesday 12 x 12 member, Liz LeSavoy, looks at and measures 12  x 12 from a business perspective. As I've said many, many times, your writing career IS your business. Changing that language in your mind is key. In this post, Liz will show you exactly how powerful words can be. Welcome, Liz!
I've always loved language. Words are empowering. Words are magical. Words can change the world.
In my younger days I was full of words, from journals to poetry to song parodies to actual songs. Then in college I became interested in a different kind of language – computer language. I started writing code instead of words and embarked on a long and successful career in computer science.
Fast forward thirty years (Yikes! Thirty years!) After kicking back in early retirement I decided to start a second career, so I reinvented myself as a writer. Easier said than done.
I tried my hand at picture books but quickly realized how hard they are to write. Remember? I like words. And picture books, well, they don't have many. So I wrote a chapter book. And a middle grade book. I built my knowledge and network by joining SCBWI, by joining a critique group, by taking online courses and by attending conferences. I read, both books on the craft and books from the genre. Then I read some more. And some more. After two years, smarter and better equipped, I came full circle, back to my first love, picture books. I learned about the 12 x  12 Picture Book Challenge, joined this year as a silver member and now, it's full steam ahead.
12 x 12 members will rightly speak of the benefits of the webinars (How To Write A Great Hook was my favorite), the critique groups (where would I be without my two wonderful groups – thank you ladies!), and the support of the 12 x 12 community (yup, love that too). But my technical and business background highlight other benefits for me.
While writing is a creative process, publishing is a business. Any good businessperson knows that success requires goals and metrics, and 12 x 12 provides them: draft one book per month and revise one book per month. With my critique groups, we're attempting to extend that to pitches as well. So what's my seven-month progress report look like? Here goes.
• Books drafted: 5
• Books revised: 7
• Pitches written: 5
• Books out for submission: 4
• Books published: 0 – But I remain hopeful!
When I joined 12 x 12, I had one book completed and another in process. Now I've completed a three-book series in prose and four rhyming books. The numbers speak for themselves and I couldn't be prouder. Okay, that's not completely true. Publication will make me prouder.
But here's the thing. When I started writing, I felt like an imposter. When asked what I do, I'd reply, "I write." Now, seven months into my 12 x 12 experience, I'm not afraid to say, "I'm a writer." Words make all the difference.
Liz LeSavoy hails from New York City but after thirty years in Massachusetts, considers herself a full-fledged New Englander. She is a member of SCBWI, several critique groups and is an occasional blogger at Writers Rumpus. Liz tutors elementary students through a community literacy program, and after a lifetime of lurking in libraries, she finally works at one. Liz draws her inspiration from her daughters, her students and her own life experience. In her spare time, Liz volunteers as a counselor for small business entrepreneurs through SCORE.