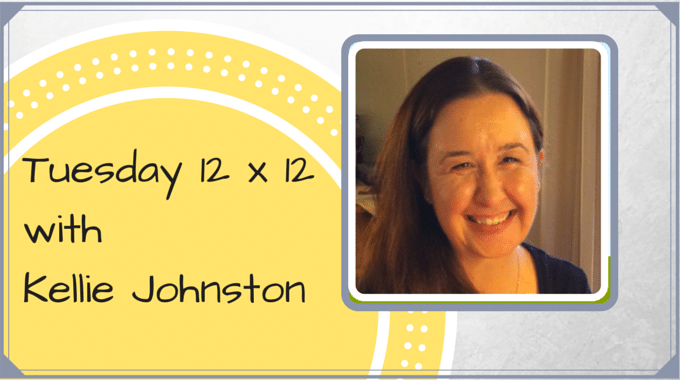 Tuesday 12 x 12 – Kellie Johnston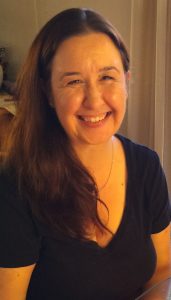 For some of us, major life changes happen and we sit what it means. Today, Kellie Johnston shows us what wonderful things can happen when we embrace the change and are open to the seemingly small opportunities all around us. Kellie's spirit is as warm as that sunny picture of hers, and she reminds us that each journey does indeed begin with a single step. Please join me in welcoming our latest Tuesday 12 x 12 guest, Kellie Johnston! 
Hello 12x12ers!
To best understand how I arrived here, I'd like to take you back to when this journey really began…
In July of 2014, my entire life changed.
The job I had held for the last year and half came to an end, my living situation changed, family members moved away, and I didn't know what was next.
As I've always been a firm believer that everything happens both for a reason and when it is supposed to, I cut myself some slack and tried not to worry.
Then, one sunny summer day, I logged onto the internet and opened my "Bookmarks" folder. Without meaning to, I clicked a link I had saved several months earlier and was immediately directed to the webpage for Emma Walton Hamilton's "Just Write for Kids" home study course.
That was all I needed. That was the sign I was waiting for; the one that told me to finally start moving in the direction of becoming a professional writer.
From August to October, I immersed myself in this wonderful new world of KidLit.
I became a member of Emma's Children's Book Hub and spent hours combing through the archives of the website's forum.
Everything I found there was positive and inspiring.
I was off to a joyful start.
Because of the support I found in the Hub, I took the next step in this journey and created a blog, Leaving Footprints. Admittedly, I haven't blogged as much as I'd hoped and planned, but my little corner of the cyber sky is never far from my thoughts. I would like to return to the series I had embarked on, Monday Walks Down Memory Lane, where I write about experiences involving reading and literature that stand out in my mind, as I am very proud of it.
When November rolled around, I took a big step and challenged myself by participating in Tara Lazar's PiBoIdMo. The idea seemed so frightening and intimidating to me at the time, though for the life of me, I can't now remember why. When all was said and done, I ended the month with 44 ideas! Not bad, if I do say so myself.
PiBoIdMo gave me the courage to participate in Julie Hedlund's 12 Days of Christmas for Writers.
It was that experience that led me here, to 12×12.
You see, 12×12 was something I had been thinking about doing for some time but wasn't sure if I was ready. Again giving myself some time, I looked into a bit more, read testimonials, and, taking my own advice from something that had come up during the 12 Days, signed up for 12×12!
And I am so glad I did.
This journey that began in the Summer of 2014 has been nothing short of magical.
Yes, there have been times when I have felt overwhelmed or plagued by self-doubt, but more than anything I simply feel complete.
I've had the pleasure of connecting with amazing, talented people who I respect and admire. I have also made some wonderful friends.
Greet each day with your face towards the sun, fellow storyteller.
Thank you for "listening."
Kellie is a former pre-school teacher and aspiring children's book author. Described by others as a poet, Kellie's love affair with words and the power they hold began at a young age. She won her first writing contest in second grade and has been writing ever since.
Kellie firmly believes she is powered by musicals and often sings to herself, whether she's alone or not.
Her blog is Leaving Footprints. You can also follow her on Twitter and "Like" her on Facebook.