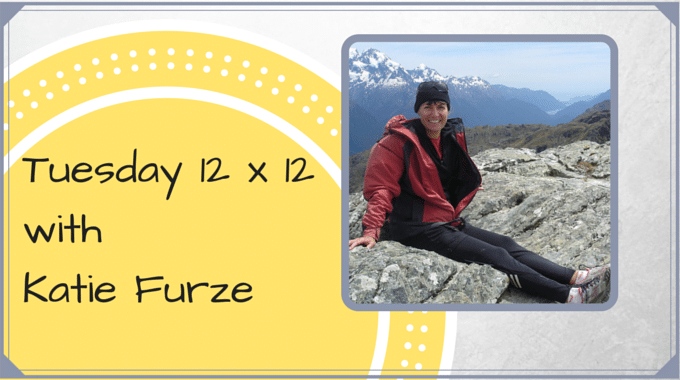 Tuesday 12 x 12 – Katie Furze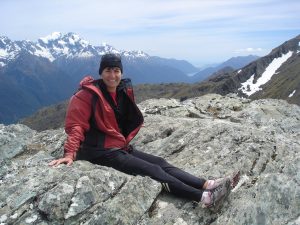 When we start on this journey it's easy to believe, because we love writing and we love picture books, that writing picture books will be easy. I KNOW all of us picture book authors have been in the spot where we realized this is harder than we expected. The step we take next is what defines us in our writing career. Thank you, Katie, for sharing your journey with us. I know all your hard work will pay off. 
My writing journey officially began four years ago when I had a little time on my hands. My older children were at school and my youngest was at morning kindergarten. It was the perfect opportunity to reinvent myself.
I've always loved children's books, especially ones that stimulate my imagination. I believe books can take children to magical places. And, it seems to me, children can go places that adults can't because their minds are still open. My first ever writing project was a middle grade fantasy novel. Why? Because that's what I liked to read most, when I was a kid.
I started writing, and I started researching what it takes to become a children's author. (I'm still working on both of these). I scrolled through endless author posts hunting for that gem of wisdom that would boost my writing to bestseller status. If you know what it is … please tell me.
A competition caught my eye, a picture book competition. I love picture books, but I had no idea how to write one, or even how to write a story for that matter. Somehow I wrote a script, submitted it, and was shortlisted in the competition.
'This is easy,' I thought. 'I'm a natural.' I consulted a professional, worked on my story some more and sent it off to publishers. What followed was a bidding war – they all wanted to publish it. And after that first lucky break I was propelled to picture book mega stardom…
Oops, I've drifted off into dream world, again.
Actually, no one wanted to publish it. I couldn't understand why, it had been shortlisted in a competition hadn't it?!
It took me a while to realise there's a whole lot more to a good picture book than a good idea. I discovered I had a lot to learn about the craft of writing.
Now I'm slightly wiser and I know writing is an evolving thing. I may not be there yet, but I know I'm improving and in the meantime, the writing itself gives me enormous pleasure. I hope I never get to the point that I've finished learning.
Sadly, none of my picture books have been accepted by major publishing houses (yet). That single word 'yet' makes me feel more optimistic.
Sometimes, I feel down about the rejections, but I try not to dwell on it. There have been a few rays of light – I've published short stories for children in magazines and journals, and early-readers. Each time I get an acceptance, it buoys me up and keeps me writing.
Last year, I'd pretty much given up on picture books when I found out about PiBoIdMo. 'It can't hurt,' I thought. It turned out to be challenging and invigorating, and I met a whole community I didn't know existed. Just yesterday I reviewed my list of ideas and sighed…
And that led me to 12 x 12. What can I say? It's amazing! For me, the best things about 12 x 12 are:
1. The community of writers.
2. My fantastic critique partners, Karen Collum and Rachelle Sadler. They're so supportive, and have given me such great advice. Thanks, Karen and Rachelle!
3. The webinars – I've gained real nuggets of picture book wisdom from these.
So far, this year I've drafted seven new picture book manuscripts. Woop woop! (I'm not saying they're good, a couple are seriously bad, and the others need work … but, that's what writing's all about, isn't it?)
If you've read all the way to the end, here's my gem of wisdom: success is a magic brew of years of hard work, a sprinkling of talent, and I hate to say it, a pinch of luck.
Katie Furze writes stories and books for children from her home in Auckland, New Zealand. Read some of her stories on her website or like her on Facebook.