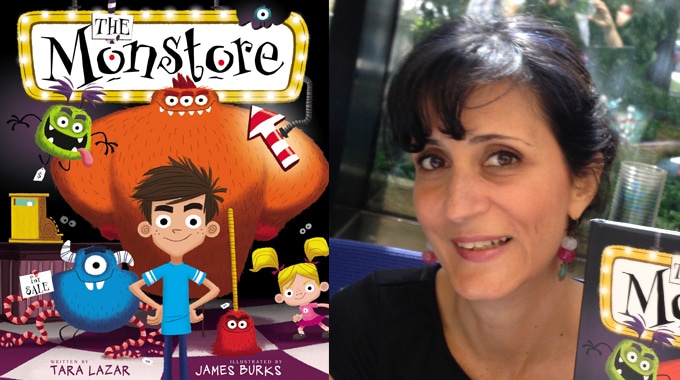 Tara Lazar: January 12 x 12 Featured Author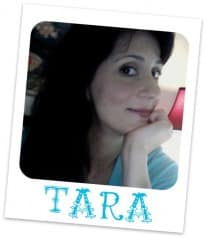 We have a featured author repeat. The gracious, bodacious Tara Lazaris back and for good reason. Many of you know her as the mama of PiBoIdMo, but in a way, she is also the mama of 12 x 12. Were it not for her and all the great ideas I racked up in 2010 and 2011 (that I failed to execute on), I would never have come up with the idea of 12 x 12 in the first place. I've told her that the January featured author spot is hers for as many years as 12 x 12 exists and/or as long as she wants it – whichever comes first. (Pssst… if you haven't signed up for 12 x 12 in 2013, registration is now open!) 12 x 12 in 2013 participants will have a chance to win a FREE picture book critique from Tara (see the end of the post for details).
So Tara is a huge part of the reason so many shiny new picture books got drafted in 2012, and why so many more will be written in 2013. And it all started with… failure, which is the subject of her post. Strange perhaps in the season of new beginnings and optimism, but I think you'll agree it's an important issue for writers of all stripes. Plus failure has a strange way of breeding success. Please welcome Tara!
I'm a failure.
The year 2012 has gone and I only sold one picture book. (Before you roll your eyes at me, please hear me out.)
That was not my plan.
My goal was to sell at least two picture books a year, to keep my career sustained. I have one book slated for this year and two for 2014 release. Now it's looking like 2015 might be a blank unless I sell something soon. By the time 2016 rolls around, will readers have forgotten me? I won't lie; it keeps me up some nights.
OK, you can yell at me now.
Tara, you have three books under contract! You should be thrilled!
And I am. Or, I was.
All I ever wanted was to have one book published.
But then that happened. And guess what? My goals evolved.
One book wasn't enough. I needed two. Then that happened. So I longed for a third. And then I thought two books per year would set a good pace. And now I'm not keeping up.
I could sell three picture books in 2013, who knows? That would make up for my 2012 failure. But I don't have a crystal ball. (And as we now know, neither do the Mayans.)
Why am I telling you this? How is this in the least bit inspiring? It's downright depressing, no?
I'm making a point. Feeling like a failure happens to everyone. As a writer, your expectations are higher than anyone else's. I feel like a failure, but maybe you don't think I am.
You may not have a book under contract and you feel like a failure. But I don't think you are. You've written stories and revised them. You've read craft books. You've joined a critique group. You've submitted to agents, to publishers. And you've been rejected.
A rejection is an accomplishment.
Huh? How is that so?
The majority of people who want to become an author don't even get that far. They think about it. They dream about it. But they don't DO.
If you're doing, you're not a failure.
Now, I should probably take my own advice, right? I'm doing, so I'm not a failure.
But the feeling of failure is a great motivator. You work harder. You take risks. You're willing to do anything to emerge from that funk.
You learn from failure. You understand what doesn't work and avoid that next time. When I was a figure skater, my coach said if I wasn't falling, I wasn't learning.
So fall in 2013. Embrace the failure. It might just be good for your career.
Tara Lazar has fallen a lot in life, but she keeps getting up. Her debut picture book THE MONSTORE releases on June 4, 2013, so if you hear fireworks a month early, you'll know why. Follow her silly escapades at taralazar.com.
Participants – to enter to win a critique from Tara, you must be an official participant (register here) AND you must leave a comment on this post (INCLUDING YOUR FIRST AND LAST NAME) any time during the month of January. Leaving a comment gets you one point toward the critique regardless of whether you write or revise a draft. You can earn additional points by writing and/or revising a picture book draft in January. On January 31st, l'll put a check-in post on the blog. You get one point for writing a new draft and one point for revising an existing draft. If you do both, you get two additional points. Instructions on how to let us know about your progress will be provided in the check-in post. But don't forget to comment on this one!
Have you ever experienced a failure that led you to success?