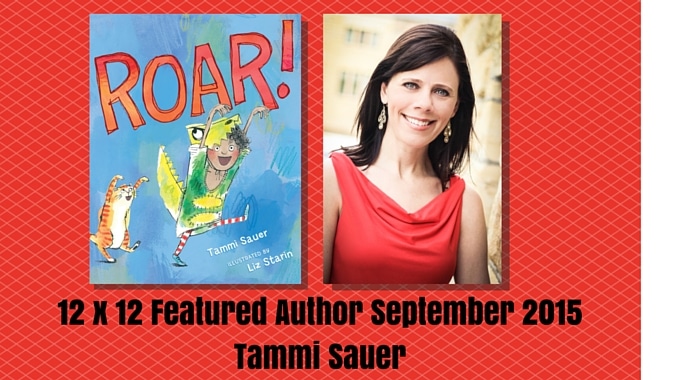 Tammi Sauer – 12 x 12 Featured Author September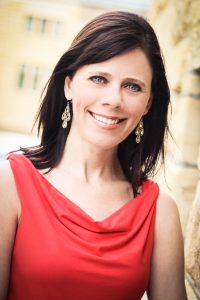 She's a singing chicken! She's a monster! She's a cave kid! She's an alien! 
No, those are characters from among her many outstanding picture books (MR. DUCK MEANS BUSINESS is a favorite at our house). In truth, she is really a ROCK STAR picture book author who is unstoppable! With legions of fans, myself included, she delights her readers with each new book. Her latest, ROAR! is no exception.
Meet Tammi Sauer, our featured 12 x 12 author for September. Read on if you want to know the ONE thing your book must achieve in order to be a success.
Tammi is graciously giving one lucky 12 x 12 member an autographed copy of ROAR! So get to work on your drafts and revisions for September. 
With ROAR!, I set out to write a book entirely in dialogue that was filled with heart, humor, energy–and dragons.
This story went through A LOT of drafts and A LOT of different versions.
First, it was about a princess searching for a pet, and a dragon is trying to get her to notice him.
Then it was about a little dragon trying to get noticed by two bigger dragons.
Then it was about a little dragon trying to prove to his mom he's big.
Then it was about a little dragon trying to prove to his siblings he's big.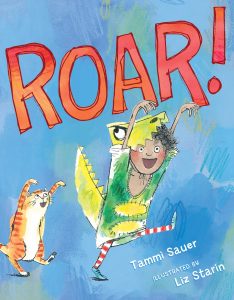 Then it was back to a little dragon trying to get noticed by two bigger dragons.
Those versions were nice, but something always seemed missing.
***NOTE:  When your inner voice is telling you something is missing from your manuscript, 99.9% of the time, something is missing from your manuscript.***
Soooo…I wrote ANOTHER version.
It was about a little boy trying to convince two dragons that he's a dragon, too.
This version felt like The One.
Why did I settle on this version?
Was I just too tired to write draft #75432?
Nope.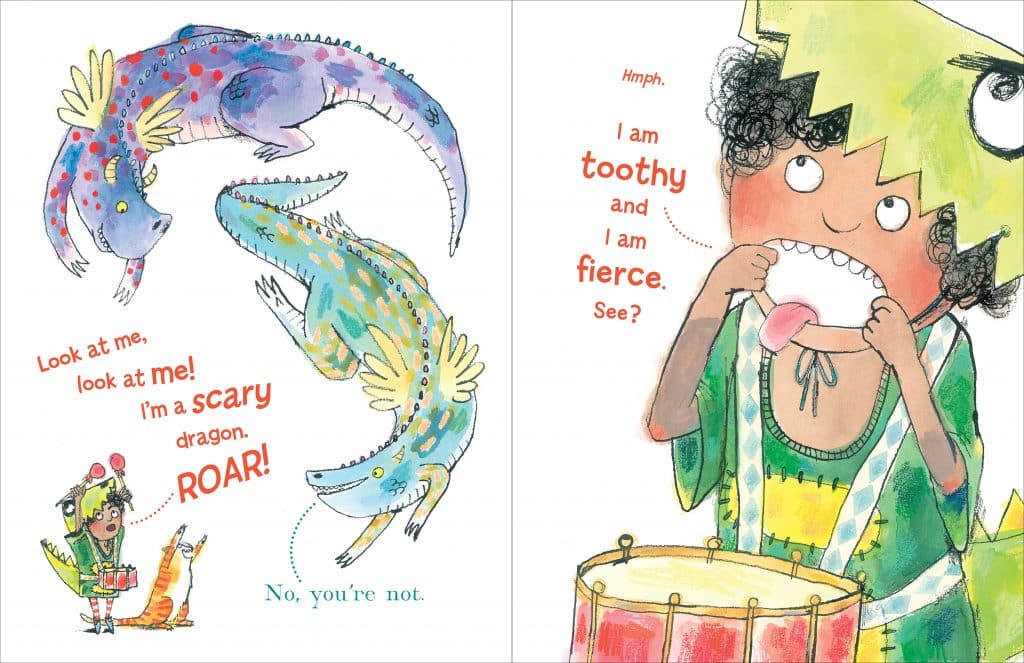 This version had what the others were lacking–a fresh, emotional hook that was just right for my young audience.
On the outside, ROAR! is about dragons. But at its core? At its heart? It's about wanting to find a connection.
I do lots of school visits. After my presentations, I often get swarmed by kids who want one thing–they want to connect.
When I visited my hometown elementary school, I heard comments like these:
"You went to school with my mom!"
"You're my third cousin!"
"You used to date my dad!!!"
Once, after sharing a picture of my 7 pound dog Snowball, a kindergartner said, "My dog is EXACTLY like your dog! Except he's big! And black!"
There are beautiful, quiet moments of connection, too.
Following a recent presentation for a large group of fourth and fifth graders, a girl waited for the room to clear. Then she came up to me, gave a shy smile, and said, "I'm a writer, too."
The desire to find a connection is something that readers/listeners can relate to and appreciate. We've all been there, and we all understand that feeling. This tug at our emotions gives the story some depth and makes it feel more complete.
So don't just write about a topic. Make sure you include that emotional core. A great combination of the two is worth ROAR!-ing about.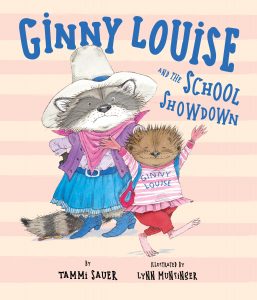 Tammi Sauer is a former teacher and library media specialist. She is a full-time picture book author who has visited hundreds of schools and spoken at various conferences across the nation. To date, Tammi has sold 23 picture books to major publishing houses, including the recently released Ginny Louise and the School Showdown (Disney*Hyperion) and Your Alien (Sterling). She occasionally likes to ROAR!
Check out the trailer for ROAR!