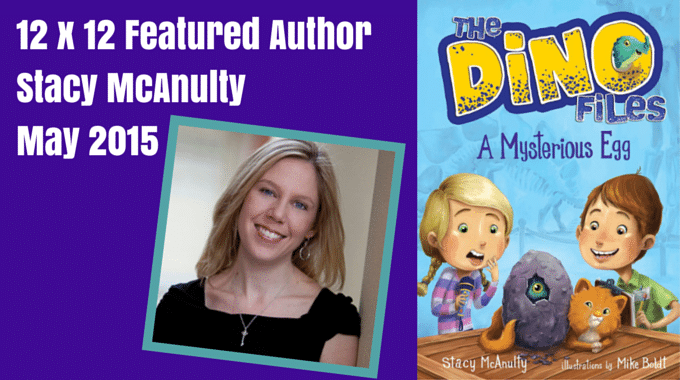 Stacy McAnulty – 12 x 12 Featured Author May 2015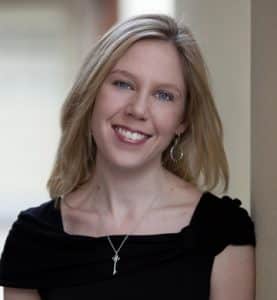 True story of how this post came to be: I knew Stacy McAnulty, of course, since she is in her 3rd year of 12 x 12 AND we own Dear Santasaurus. But over the past couple of months, she had been making so many motivational and "spot-on" comments on the 12 x 12 Facebook Group that I went to her website to learn more about her.
And I was blown away.
I begged her to come and tell her story as a featured author for 12 x 12, and she graciously agreed. Speaking of gracious (and generous), Stacy is offering TWO picture book critiques as a prize at the end of this month!! Extra motivation to get those drafts done.
I don't want to spoil even a single part of her story so you will experience the impact of unfolding it for yourself. Read on my friends, and get ready for your outlook on writing picture books to be changed. Please welcome, Stacy!
I Was Ready to Quit
By all accounts, I probably shouldn't be a writer. I have a B.S. in mechanical engineering, I only took one English class in college, and I hated reading as a kid. We didn't have many books in the house—I can remember one Golden Book: The Pokey Little Puppy, and an illustrated Bible (which strangely had a unicorn in the art). And, even now, if I were to take the SATs for fun (as if!) I'd do much better on the math portion than on the reading or the essay.
So how did this math-girl end up as a children's book author? I love stories! I began writing after college. I completed two novels, found an agent, and sold…nothing. Life moved forward. I married. I had kids. That's when I fell in love with children's literature, which was all new to me.
Like most new kidlit writers, I made the terrible mistake of thinking writing for children—especially picture books—would be far easier than writing novels for adults. Picture books are short. They contain an essential message like: clean your room, eat your vegetables, tell the truth. They feature cute, fluffy animals. (Obviously, I was wrong on a few things.)  How hard could it be?
Fast forward to today, because now I know the answer. It's incredibly hard—which is why I nearly quit. (Glad I didn't. Turns out I was only a few months from my "big break.") In December 2012, I went to a big-name conference/workshop in California.  I live in North Carolina, so this was at a sizable cost. At this event, an agent leading a roundtable critique slammed my manuscript. I sat there and nodded quietly while, on the inside, I was wishing for a glass of wine and the ability to shoot lasers from my eyes. It was not a good day. On the long flight home, I wrote myself an essay, essentially begging myself to quit writing. Who was I kidding? I'd already spent thousands of dollars and thousands of hours trying to make it work. It was time to return to engineering, earn a paycheck, save for retirement, etc. etc.
Here's some of that harsh, hateful essay to myself.
You don't know what you are doing. You are wasting your life and will never be any good at the thing you really, really want. Life is short. Is it worth chasing a dream at the sacrifice of everything else? You've shown no sign of improvement….  (much swearing in this section)…  I'm sorry this didn't work out for you. I wish I could give you the last five years over again. I wish you could do it all differently.… (more whining and name calling)…  You aren't ready and probably never will be. You need to quit already!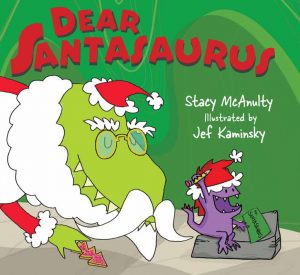 But I didn't quit. I took off the rest of December and in January did the resolution thing, where I promised myself to try for one more year. And, thank goodness, because what a year it was!
In January 2013, I joined 12×12 — one of the best decisions I've made. I met my awesome critique group and I would still be sending out flawed queries without them. I worked on a slew of new manuscripts. And while it pains me to admit this, that publishing pro from the December workshop… may have helped me. Her downright nasty critique (ok, I may not be over it to this day!) pushed me to shelve that manuscript, freeing me to work on new stuff. It wasn't instant success—spoiler alert: it never is!  In the spring, I won a contest and a major agent asked to see more of my work. I sent it off and was promptly rejected a few weeks later. I cried. And I may have had a glass of wine or three. I also prayed and made public declarations on Facebook that I was done with writing. The next day I sent out eight new queries. Turns out I'm bad at quitting. Unless it's a diet. I'm excellent at quitting diets.
On June 14, 2013, one of those eight queries struck gold. Lori Kilkelly of Rodeen Literary Management offered to represent me. Full disclosure, I'd actually queried Paul Rodeen because Lori wasn't yet named in the usual sources. She was just beginning to slowly build her client list—I was her second client signed. We just clicked. Over the next 20 months, Lori would go on to sell 11 books for me; eight picture books and three chapter books. She'll kill me if I don't note that this is rather unusual and not the pace we expect to maintain going forward. All but one of those PBs I wrote after joining 12×12. Trust me, there have still been plenty of rejections. The toughest was a YA novel that's deeply personal about a Marine dying in Afghanistan. But over time I've learned, rejections and self-doubt are part of this process. (Still don't like those parts!)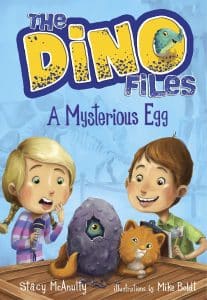 This can all best be summed up in a line I heard at church last weekend. It's not a Bible quote. It's just the truth about life and applies to writing, sports, love, careers, everything. The things you want often come through the things you don't. (Click to tweet this) 
None of us want rejections. We don't like cruel critiques. We don't want to wait five years for a yes. But when it finally comes, I swear you will say it was worth it. You'll say, "I'd do it again." I know I would.
Everyone's path will be different. But at some point, most of you will have at least a moment where quitting is an option. Hell, it probably feels like the smart option. Don't do it. Don't quit.
In the meantime, a bit of advice on getting through the tough times. It's not a magic formula, and perhaps you've heard it all before, but for what it's worth…
Don't quit. (I'm repeating myself because this is important, people!) If you feel like quitting, purge the thought by penning your Authorial Resignation Letter. It will get the ugly out of your head and you can reread with self-satisfaction just before signing your first book contract.
Write a lot more than you're writing now. I've met too many authors that have one picture book manuscript. They've been rewriting the same darn thing for a year. Taking it to conferences. Putting it through their critique group. Tweaking the opening sentence. You need three awesome manuscripts and at least five that are embarrassing and awful (never be tempted to share these five with an agent or editor. They will ask you for more. Tell them the three awesome ones are all you have.) If you don't have these eight manuscripts, you are still in the gestation period.
Make writer friends. You need people who are going through this or who have been through it. Not your spouse. Not your golf buddies. Not your mom. They have no idea. My number-one, go-to writer pal is Laura. (I'm not giving you her last name because I don't want to share her.) Thank God for Laura. I literally write her a whiny email three times a week. I complain. I share my frustration. I ask her advice. Without her, I'd be lost. She picks me up and either hugs me or slaps me. Both work in different situations. And I do the same for her.
Make good karma. Read picture books. Buy picture books. Tweet about awesome picture books. You will learn something. And it feels good to be a part of the picture book community.
Don't set a deadline. Sure, you can have a deadline like, "finish the manuscript by the 30th." But don't say, "get published by the end of the year." Too much is out of your control. You can only write an awesome manuscript. That's your job. And if you work hard enough on your craft, I feel certain you can pull this off. But only the fates can determine when the right agent or editor finds your gem. So focus on what you can control.
Fire back at rejections. I do NOT mean you should argue with the person who sent you the 'pass.' When you get one rejection, go out with two more query letters. As a math person, I know there are not an infinite number of agents and editors. You will eventually run out. But then you can start over with a new set of (even better!) manuscripts. This is hard and time consuming. The cycle can take years. But remember…The things you want often come through the things you don't.
Celebrate! Of course when you get an agent or a deal, you'll celebrate. But don't forget to celebrate the journey, the things you CAN control. Finishing a manuscript you're proud of warrants a mocha-cookie-crumble latte from Starbucks. You did it! You wrote a great picture book! Now then, put down the latte and go write another.
Stacy McAnulty writes for children and teens. Her chapter book series, The Dino Files (Random House Kids), will hit shelves in January 2016. Her picture book, Dear Santasaurus (Boyds Mills Press), is available now. She has eight picture books releasing in 2016 and 2017 including Excellent Ed (Knopf, March 2016) and Beautiful (Running Press Kids, fall 2016). When not writing, Stacy spends her time "researching" on the internet, listening to NPR, baking brownies (followed immediately by eating brownies), sleeping, and reading. She lives in North Carolina with her three kids, two dogs, one husband, and zero dinosaurs. www.stacymcanulty.com
Stacy blogs about picture books at 32zoo.com