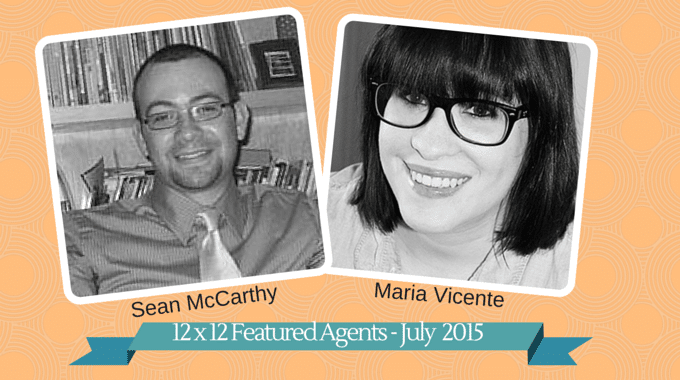 Sean McCarthy & Maria Vicente – 12 x 12 Featured Agent July 2015
Little GOLDen Book members of 12 x 12 will be able to choose one of two agents to submit their manuscript to each month.
Sean McCarthy of the McCarthy Literary will be accepting picture book submissions from 12 x 12 Gold members July 1-15. Maria Vicente of P.S. Literary will be accepting picture book submissions from 12 x 12 Gold members July 16-31. Sean's profile appears first, followed by Maria's. Please read BOTH and then decide who would be the best fit for your work.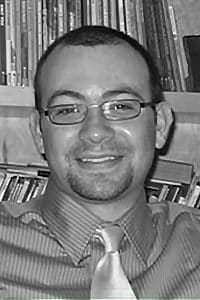 Sean McCarthy
Sean and I have met a couple of times in person, and he is a truly kind and gracious human being, and so, SO smart about picture books and publishing. Every time I hear him speak I walk away impressed and with new insights. We're lucky he keeps coming back for more 12 x 12! 🙂
A little bit about Sean from the McCarthy Literary site:
"Sean McCarthy began his publishing career as an editorial intern at Overlook Press and then moved over to the Sheldon Fogelman Agency. He worked as the submissions coordinator and permissions manager before becoming a full-time literary agent. Sean graduated from Macalester College with a degree in English-Creative Writing, and is grateful that he no longer has to spend his winters in Minnesota.
He is drawn to flawed, multifaceted characters with devastatingly concise writing in YA, and boy-friendly mysteries or adventures in MG. In picture books, he looks more for unforgettable characters, off-beat humor, and especially clever endings. He is not currently interested in issue-driven stories or query letters that pose too many questions."
When I asked Sean what appeals to him in picture books, he said, "I love character-driven picture books, and I'm particularly drawn to strong humor (though not necessarily wacky), off-beat characters, and especially clever endings. I am not the best fit for slice-of-life or issue-driven stories."
Sean was one of our featured agents last year. You can see our extensive profile on him HERE. Plus, here are a few up-to-date online resources: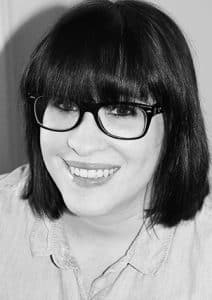 Maria Vicente
I'm so delighted to welcome Maria to our roster of featured agents this year. An agent looking for literary picture books? Be still my heart! Let's welcome her to 12 x 12 with your best stuff!
A little bit about Maria from the P.S. Literary website:
"Maria Vicente is a creative and editorial agent, providing support to her clients through all stages of the writing and publication process. Her publishing career began as an intern with Bree Ogden at D4EO Literary Agency, and she also interned at P.S. Literary before joining the agency as an associate agent. Her reading preferences vary across categories and genres, which is reflected in her client list. Maria holds a B.A. in English Literature from Carleton University and a B.Ed. from the University of Western Ontario. She has affinities for literary prose, strong character development, original storytelling formats, and anything geeky."
When asked what she is looking for, Maria responded, "I'm drawn to high concept, character-driven picture books. I'm a big fan of author/illustrators. Literary picture books are always on my wish list (think Kyo Maclear or Oliver Jeffers). I prefer rhythm over rhyming. I like whimsical stories and imaginary creatures. I'm also interested in nonfiction picture books—stories that look at interesting things or people in unusual ways."
Below are a few online resources for Maria:
Full submission guidelines for Sean and Maria will be posted in the Membership Forum. Please note Little GOLDen Book Members may only submit to ONE of these agents. Please choose the agent who is the best fit for you and your manuscript.
Submissions will only be accepted for Sean McCarthy from July 1st – July 15th at 6pm ET/3pm PT.
Submissions will only be accepted for Jennie Dunham from July 16th – July 31st at 6pm ET/3pm PT.
Good Luck!