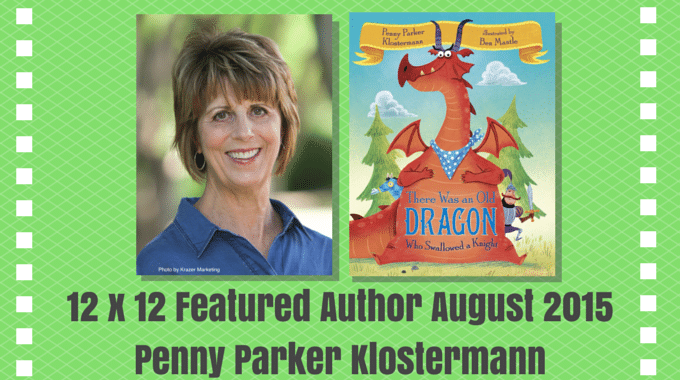 Penny Parker Klostermann – Featured Author August 2015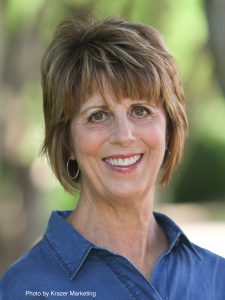 If you've been watching any of the Kidlit Forums lately, you've probably seen our August Featured Author, Penny Parker Klostermann, blogging about the craft of writing and the business of selling a picture book as part of the celebration of the release of her first picture book, THERE WAS AN OLD DRAGON WHO SWALLOWED A KNIGHT. I'm delighted that she agreed to join us on her tour. Penny is both a friend and a former 12 x 12 member. 
I was one of the "early hearers" of Penny's book! About four years ago, we both participated in a "first pages" session at the Rocky Mountain SCBWI conference. Although authors aren't identified in the readings, I remember my ears perked up at how cute and funny and PERFECTLY RHYMED this book was. Later, when I found out it was Penny's, I asked her how it ended. I knew right then it would sell, and sell huge. I wish I could predict the success of my own books as effectively – LOL!
Speaking of selling, publishing a book is only the beginning of the story. As we all know, authors are expected to participate in the marketing and promotion of their books. So I asked Penny if she could share with our group the what she's done in the way of marketing and promotion as a debut author. What I love about her post is that it's so "real." She's not going to tell you to do everything. But she WILL show you how to choose activities within your comfort zone and excel at those. 
Penny has graciously offered a signed copy of her book THERE WAS AN OLD DRAGON WHO SWALLOWED A KNIGHT to one lucky 12 x 12 member. Get those drafts and revisions done to increase your chances of winning this month. Please welcome Penny! 
There Was an Old Author Who Sold a Book!
There were happy tears
and friendly cheers.
Tweaks and revisions.
Final decisions.
Then . . .
there were two long years. Well, long and short.
Because it's here! My book release is right around the corner. So what did I do in those two years to prepare for my August 4th, 2015 release?
First of all, I view my writing as a career. It's not just this one book. So I had to continue doing the things I'd been doing. Learning and improving my craft. Generating ideas. Writing first drafts. Revising. Honoring my commitment to my critique group and my critique partner. Keeping up with my blog and social media.
But what did I do to prepare for the release of THERE WAS AN OLD DRAGON WHO SWALLOWED A KNIGHT?
The truthful answer is that I feel like I did a lot and I feel like I didn't do enough. But I had to prioritize, make choices, and do what was "right" for me. I could've done less and I could've done more, but in the end I had to find a balance that wouldn't drive me crazy.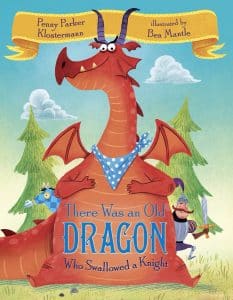 Disclaimer: A lot of what I share was shared with me. Kidlit writers are lucky to be amongst writers who are generous with their experience. I want to give special credit to the EMUs of Erin Murphy Literary for helping me navigate this unfamiliar territory. I'll add an extra special thanks to fellow EMU, Laurie Thompson, who shared generously and directed me to this post by Lisa Schroeder. The post is geared toward MG and YA but very applicable to picture books. I suggest you read and bookmark this informative post. It helped me form a book-specific checklist for the months leading up to my book release.
In hopes of helping others when they are in the pre-publication stage (between deal and debut), I'm going to share the things I did and am still doing as I prepare for my release.
Local Festivals and Media: Last fall, I contacted the coordinator for our local book festival. He saw my F&Gs and loved my book. On the spot he booked me as a feature author for this fall's festival. I will be doing ten school visits and speak at three events. It so happens he owns a bookstore and I will be doing my hometown signing at his store. He writes a column for the newspaper each week about books by Texas authors so he will mention my book in his column. He passed my information along to another editor at the newspaper and she will be doing a feature on my book just a few days before it comes out. He also contacted the TV stations on my behalf. One of the stations is having me on twice. As you can see, he has been an extremely valuable contact.
Website: I already had a website and at this point, I'm not ready to spend the money for a web designer, so I'm on my own. I researched other authors' websites to determine ways to make mine more appealing. Also, I made a point of keeping my website updated. As my book reviews came in, I added them. I kept my bio updated. I added my new author photo. I'm working on adding information for my school visits and my media kit.
Author Questionnaire: My publisher emailed my author questionnaire. I filled that out right away. It provided them with information about my book and me.
Blog Tour: A blog tour is a fun way to spread the news that your book is out in the world. I blog with EMUs Debuts and we party all week when a fellow EMU has a book release, so I knew I'd have their wonderful support. Also, I had several bloggers contact me about featuring my book. I contacted other bloggers. I provided my publicist with addresses for sending out review copies. I felt strongly that I should only include bloggers that I had a relationship with. When I contacted them to see if they'd like a review copy, I let them know that they didn't have to feature my book just because they'd received a review copy. After all, I love my book but not everyone will.
Online Presence: For me, this includes my Website/Blog, Facebook, Twitter, and Pinterest. Social media is an area I struggle with. Mainly due to time. I consider myself a slow writer and reviser. I need time to settle in and spend time with my thoughts. Social media gobbles time. I'm amazed that some people seem to be everywhere. They're active on social media plus they have published books and new deals announced. But my agent, Tricia Lawrence, has made it clear to me that this is my career and that I'm doing just fine. She's strongly suggested that I do what feels right for me. So what does feel right to me? Currently, my online priority is my blog. My A Great Nephew and a Great Aunt series makes me happy. It encourages collaboration between text and art. It involves other Kidlit writers and most episodes have featured kids. It's not a specific marketing tool for this book or any book but it's Penny Parker Klostermann online. I stay as active as time allows on my other social media sites because I do love keeping up with other authors. But above all, writing is my priority.
In-house Publicist/Marketing: Random House provided me with a detailed marketing plan. My book is a key title for their fall picture book list, which means it gets extra marketing push. There will be a craft for purchase September 8th to go along with my book. We discussed publicity, retail and merchandising, educator and librarian outreach, social media, and websites and newsletters. I'm delighted with Random House's plans.
Activity Guide/Curriculum Guide: Random House is providing a nice activity guide. If they weren't, I would create a guide myself or hire a specialist.
Book Signing and Release Party: As I mentioned above, I will have a book signing in my hometown. Afterwards, I'm having my family for the release party. I wanted to keep it small and celebrate with those closest to me. No stress. My publicist from Random House is scheduling two or threes other signings in other cities. Even though I know my book inside out, I'm practicing for readings. I have pens for signing (another decision aided by others' advice). I've come up with some possible taglines for signing my book. Soon I'll decide which, if any, tagline I will use. I'm considering what I will wear for my signing/s.
Author Photo: I hired a photographer to take author photos. These will be available in my media kit and come in handy in many ways.
Newsletter: This is one area where I should've been more on the ball. After research and advice from other authors, I decided to go with Mail Chimp. My goal is to send out 4-6 newsletters a year. I don't want to flood Inboxes but I do want to share news. You can sign up HERE. I'll be sending out my first newsletter soon.
Swag: I had to think about what I wanted. Bookmarks? Postcards? Stickers? Temporary tattoos? Buttons? I asked other authors what they chose and why. I got varied answers, but some of the reasons rang true to what I had in mind. I requested artwork to use for swag. I researched designers and printers.
School Visits: I'm excited about school visits. I taught school for twenty-six years and feel at home in the school setting. I've already booked some school visits for the fall and am continuing to contact librarians to schedule more. A big part of preparing for school visits is creating presentations. I'm creating several so that I will have an ideal presentation for each age group. I've also created a poetry workshop for upper elementary. I actually presented it last spring and it was key in landing me three school visits for this fall.
I hope you find some of this helpful when it comes time for your book release. If you read Lisa Schroeder's blog post, you will see I didn't cover everything. But I'm happy with what I have covered and I'm ready to celebrate as my book enters the world.
Penny Parker Klostermann is the author of THERE WAS AN OLD DRAGON WHO SWALLOWED A KNIGHT. She loves all kinds of books, but especially loves very silly picture books that make her laugh. She has been known to hug her favorite picture books and seriously hopes that someday her books will gain huggable status too. Penny lives in Abilene, TX. You can find Penny online at her website, Facebook, Twitter, and Pinterest.