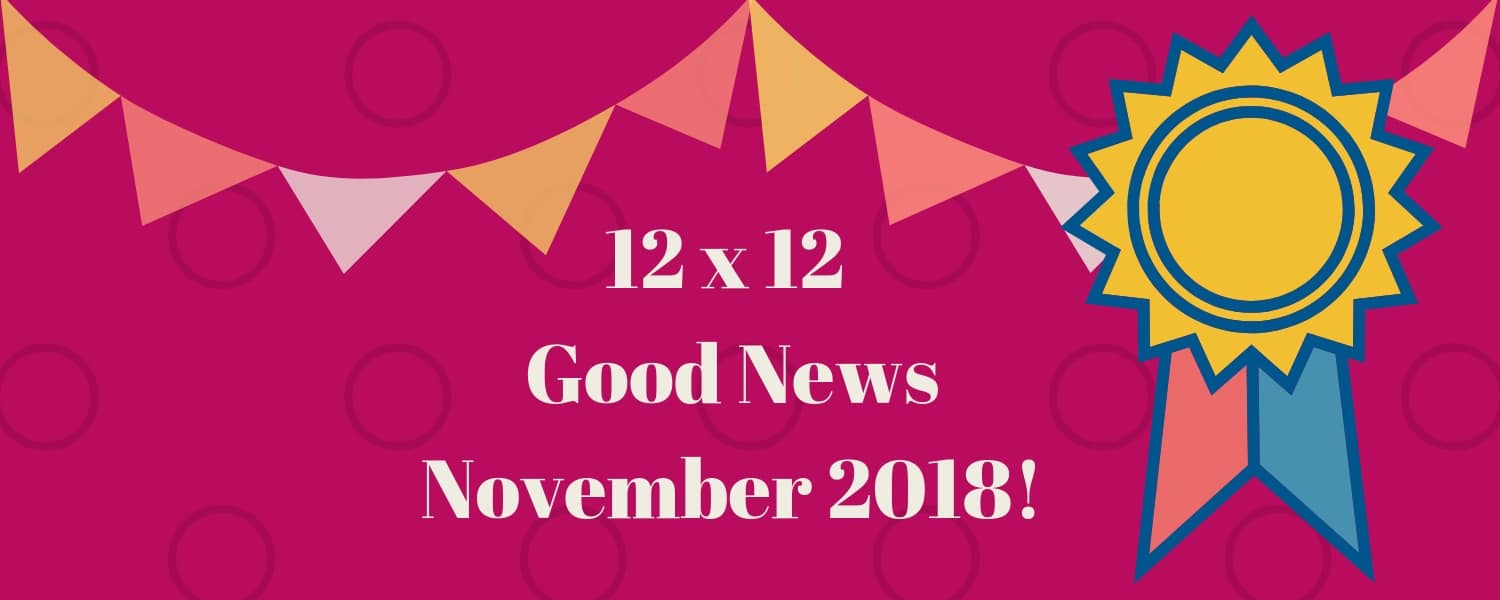 Welcome to the monthly digest of all the great "goings-on" of 12 x 12 members. Congratulations to everyone for their achievements. This month we're featuring books by 12 x 12 members that were released in November (and one from October we just found out about!). All other good news was submitted before November 1st. Be sure to have your good news submitted by the 1st of the month for inclusion in that month's Good News Post. A link to the Good News form can be found under Important Announcements in the 12 x 12 forum.
On to the celebration! Be sure to click on the links to tweet and share the good news around the web!
Book Birthdays
Congratulations to Viviane Elbee on the November 1, 2018 release of TEACH YOUR GIRAFFE TO SKI (Albert Whitman & Company) (Click to Tweet)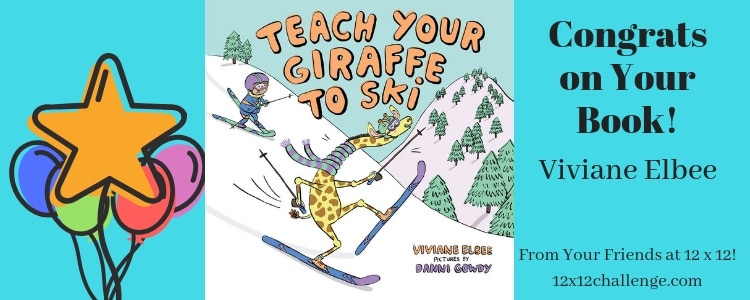 Congratulations to Gayle C. Krause on the November 11, 2018 release of DADDY, CAN YOU SEE THE MOON? (Clear Fork) (Click to Tweet)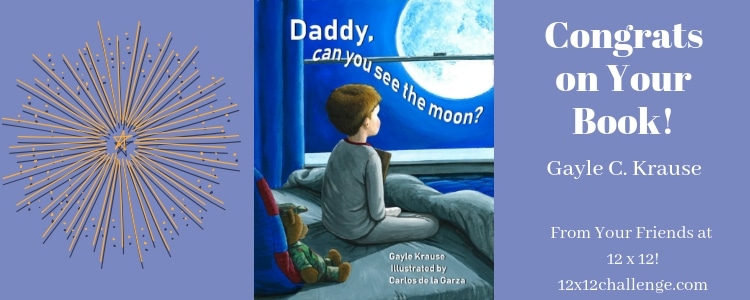 Congratulations to Jessica Southwick on the October 1, 2018 release of THE NUTCRACKER: AN ENCHANTING POP-UP ADAPTATION (Jumping Jack Press) (Click to Tweet)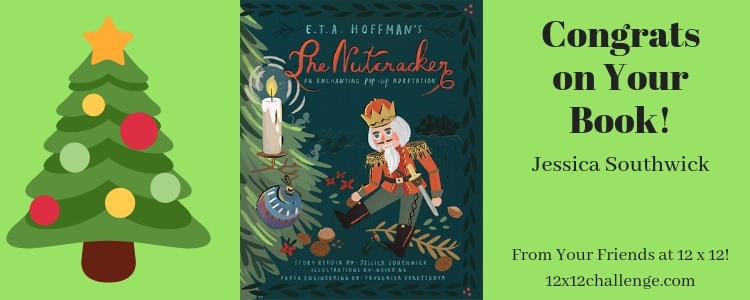 Signed! Look who has an agent!
Kari Lavelle signed with Elizabeth Bennett from the Transatlantic Agency! Awesome!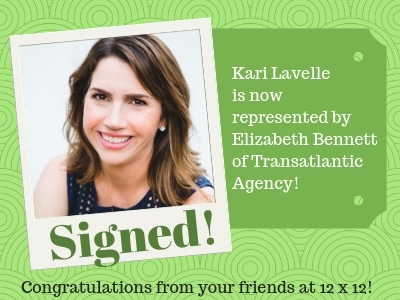 Stacey Corrigan signed with Rebecca Angus of Golden Wheat Literary Agency! Woo-hoo!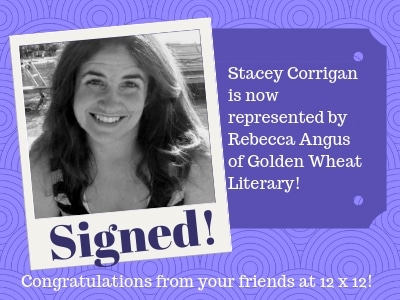 New Book Deals
Congratulations to Darshana Khiani on the sale of HOW TO WEAR A SARI to Erika Turner at HMH/Versify. Woohoo!

Congratulations to Angela Kunkel on the sale of JOSÉ ALBERTO GUTIÉRREZ AND THE LIBRARY HE BUILT to Ann Kelley at Random House/Schwartz & Wade. Way to go!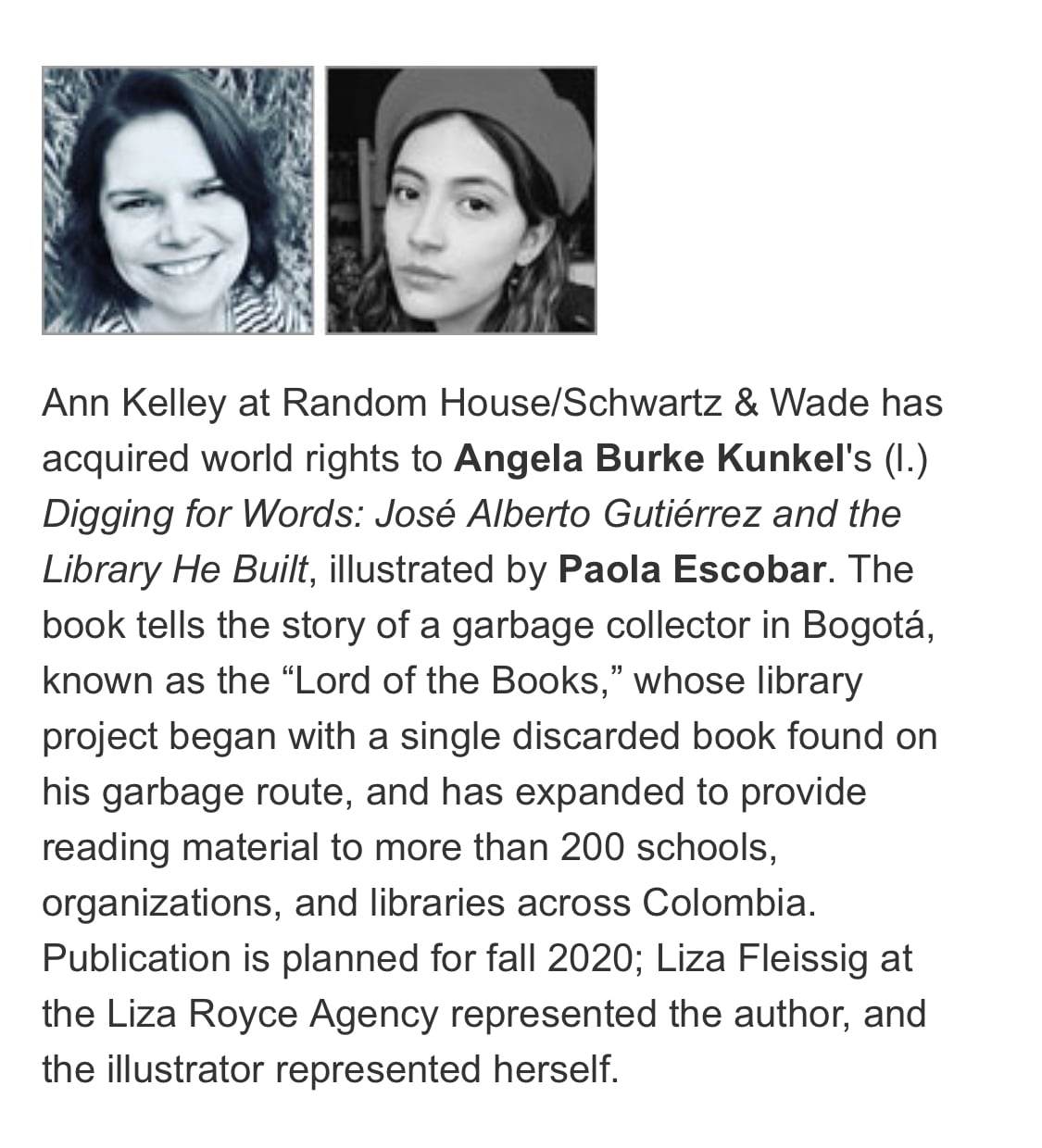 Congratulations to Rajani Rocca on the sale of SEVEN GOLDEN RINGS to Cheryl Klein at Lee & Low. Amazing!

Awards
Congratulations to Nancy Churnin on winning the 2018 EUREKA! Excellence in Nonfiction Honoree from The California Reading Association for CHARLIE TAKES HIS SHOT! Way to go!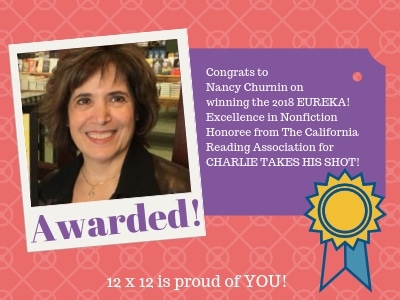 Congratulations to all our members on seeing their hard work pay off! We are so proud of you!
12 x 12 members, if you have good news about a new book, agent signings, book deal, or writing award, share it with us. You'll find the link to the Good News form in the forum under Important Announcements.
Not a member yet? Click here to be notified about 2019 registration.