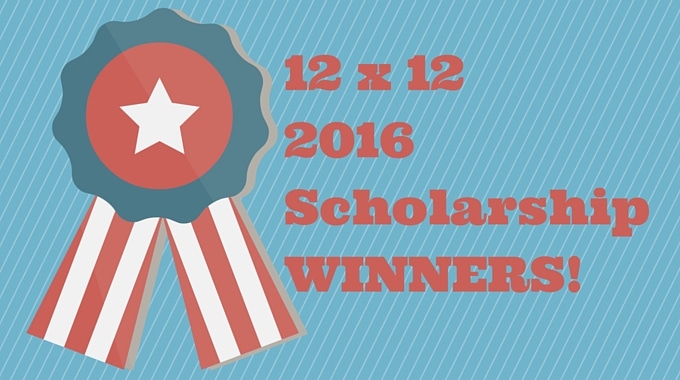 Meet our 2016 12 x 12 Scholarship Winners!
Let's ring in the New Year by congratulating and welcoming our 2016 12 x 12 Picture Book Writing Challenge Scholarship winners!
In 2014, the 12 x 12 community generously donated funds to provide four scholarships in two categories — Diversity and Financial Need — for pre-published picture book authors. The generosity continued in 2015–our members donated again to fund four scholarships. The purpose behind these scholarships is to cultivate underrepresented voices in children's picture books and to provide an opportunity for dedicated writers to join 12 x 12 who might not otherwise be able to.
It is with great pleasure, and sincere thanks to the 12 x 12 community, that I announce the 2016 scholarship recipients.
Diversity Scholarship Recipients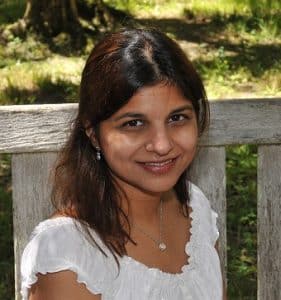 Darshana Khiani is a second-generation Indian-American who was raised in the United States. Darshana is also an engineer who has worked in the computer industry for over twenty years.
Darshana is a SCBWI member and a member of the 12 x 12 Picture Book Writing Challenge. She served as a judge for the Cybils Book Awards in 2011 for the Early Reader category and then again in 2012 for Fiction Picture Books. She recently completed a picture book mentorship with author Kathi Appelt.
Darshana says, "One of my writing goals is to write stories about Indian-American characters that center on universal kid themes so readers of any race can relate. As an engineer working in the computer industry for over twenty years, I also hope to be a role model for other Indian-Americans by showing them that members of our community can become writers as well as pursuing medical, law, engineering, or business careers."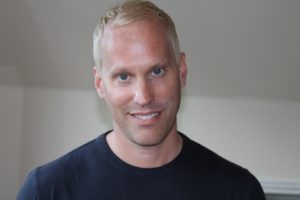 Matt Tesoriero was born into a large Italian American family in rural Upstate New York. He was first exposed to children's picture books while listening to his mom read aloud to a couch full of five siblings.
As a young man it took Matt many years for me to the world and to himself that he was gay. He hopes to channel his struggle and triumph into writing both sensitive and humorous LGBTQ-themed picture books.
Matt is a member of SCBWI and the 12 x 12 Picture Book Writing Challenge. Matt lives and breathes fitness, cooks Grandma's meatballs, and volunteers helping people living with HIV AIDS and Breast Cancer.
Matt says, "I want to share funny, lovable characters who happen to be gay but illustrate that although these characters face unique challenges, in the end we all face one universal truth–wanting to be be accepted."
Financial Need Scholarship Recipients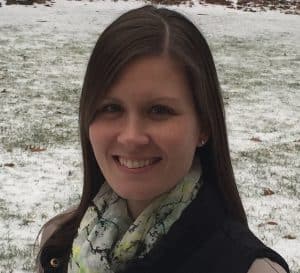 Jamie L.B. Deenihan lives in Connecticut, near the family farm she grew up on, with her husband and their four feisty boys (two human, two canine.) She's an Elementary Education teacher and certified Reading Specialist who has taught first grade in Western Massachusetts since 2005. She's a member of SCBWI, the 12 x 12 Challenge, and two remarkable critique groups. Jamie is currently taking time away from teaching to be a stay at home mom and advocate for her husband who was diagnosed with a brain tumor in April 2015. Besides supporting her husband through two surgeries and a year-long chemotherapy treatment plan, Jamie spends her time doing picture book research and enjoys outdoor adventures with her sons. She writes early in the morning, during naptimes, and late at night (always with her journal, a cup of tea, and stash of dark chocolate within reach).
Jamie says, "There's nothing more satisfying than reading an exceptional picture book to my students or sons, or watching a child snuggled up, reading/reciting their favorite book. As a writer, my goal is to create beautifully crafted picture books with unique perspectives and unexpected twists. I want to write books that children will read over and over again because they find them humorous, heartfelt, or relatable. I also want to show my family that with hard work and perseverance, anything is possible."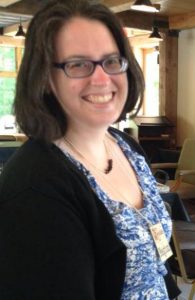 Meghan Daniels has been writing for as long as she can remember with a focus on picture books for the last few years. She is an active member of her local SCBWI chapter. In the summer of 2014 she attended Super Children's Book Boot Camp at the Highlights Foundation with the help of a partial scholarship and crowdfunding. Since then she has taken online classes and attended multiple workshops and classes at the Writing Barn in Austin, TX. She has done this while working full time and dealing with a series of medical issues. She is currently revising, revising, revising, and hoping 2016 brings her good health and her very own agent.
Meghan says, "I can be a pretty verbose person so I was surprised to discover when writing picture books that I really love the task of making a meaningful story in so few words. It's such a great challenge to write a story that has heart, is fun and/or meaningful for kids, but isn't too didactic."
Congratulations to this talented group of writers, and WELCOME to 12 x 12!
*General registration for 12 x 12 in 2016 will be open from January 12 – February 29.