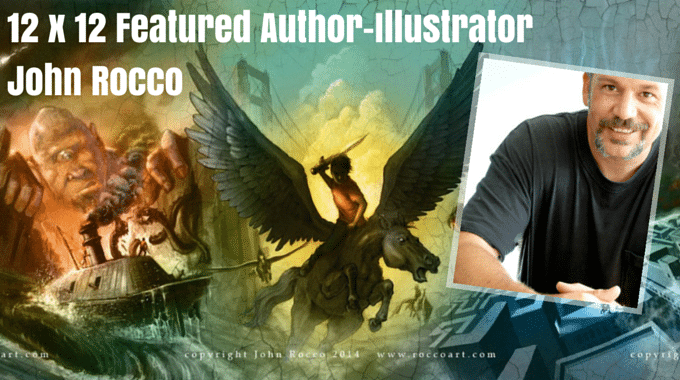 John Rocco – 12 x 12 Featured Author April 2015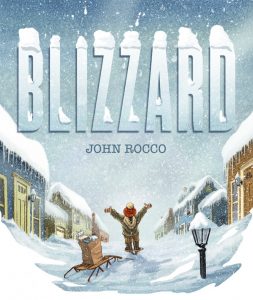 This must be some kind of record because this post published before I was even finished with it! I guess that's sign enough that the lateness had gotten out of hand.
HOWEVER, I am "jumping-up-and-down" thrilled to announce that Caldecott Honor-Winning author John Rocco is our featured author for April!
I had the pleasure of meeting John in person last October at the Southern Book Festival, where I coerced convinced him to be a featured author for us–an invitation he graciously accepted. Last month we spent almost TWO HOURS doing a video interview. Part of the reason it took me so long to put this together is I edited that down to 40 minutes. Talk about killing your darlings! But don't worry. All the best of John's generous nuggets of wisdom are here.
AND, John has agreed to provide comments on one lucky 12 x 12 member's picture book manuscript as the monthly giveaway. *swoon* Please welcome John!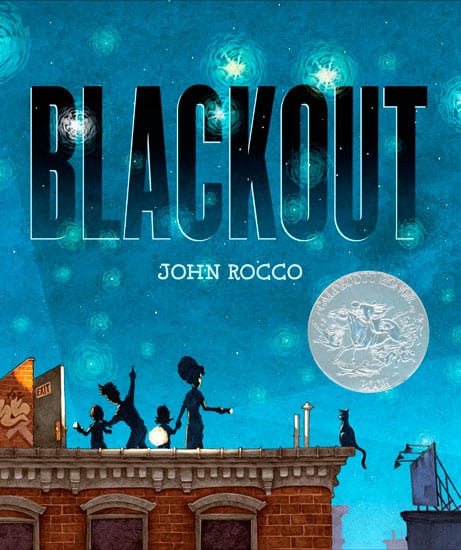 John Rocco studied illustration at the Rhode Island School of Design and School of Visual Arts in New York City. He is the author of four acclaimed books for children: Wolf! Wolf!, winner of the Borders Original Voices Award for best picture book; Moonpowder, part of the Original Art Show at the Society of Illustrators; Fu Finds the Way, and Blackout, a New York Times Best Book of the Year and winner of a 2012 Caldecott Honor.  Rocco also illustrated Whoopi Goldberg's Alice and the covers for Rick Riordan's multi-million copy internationally bestselling series Percy Jackson and the Olympians, The Kane Chronicles, and The Heroes of Olympus. Most recently, Rocco illustrated the fantasy fairy tale, The Flint Heart, written by Katherine Paterson and her husband, John.
Looking for help with your picture book submissions? Grab this 7-Step Checklist!