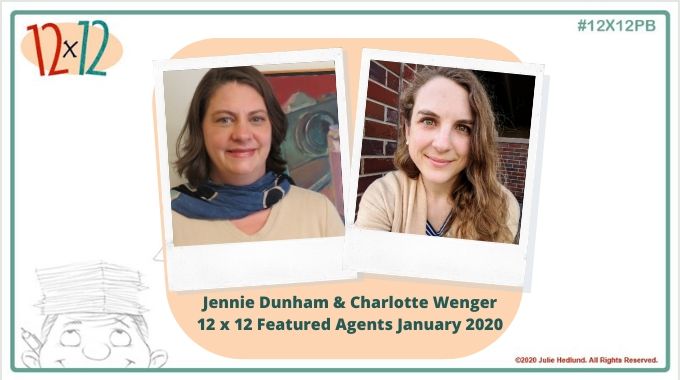 Jennie Dunham & Charlotte Wenger – 12 x 12 Featured Agents February 2020
It's time for a new year of 12 x 12 submissions! Hooray! 2020 Little GOLDen Book members of 12 x 12 will be able to choose one of two agents to submit their manuscript to each month.
Jennie Dunham of Dunham Literary will be accepting picture book submissions from 12 x 12 GOLD members February 1-15. Charlotte Wenger of Prospect Agency will be accepting picture book submissions from 12 x 12 GOLD members February 16-29. Jennie's profile appears first, followed by Charlotte's. Please read BOTH and then decide who would be the best fit for your work.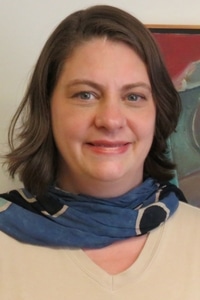 Jennie Dunham – Dunham Literary LLC
A little bit about Jennie:
"Jennie Dunham has been a literary agent in New York since May 1992. In August 2000, she founded Dunham Literary, Inc. She represents literary fiction and non-fiction for adults and children. Her clients have had both critical and commercial success. Books she has represented have appeared on the New York Times Bestsellers list in adult hardcover fiction, children's books, and children's book series. Her clients have won numerous awards including: New York Times Best Illustrated Book, The Schneider Family Award, Boston Globe Horn Book Honor, and Los Angeles Times Book Prize Finalist."
We asked Jennie what she's looking for in picture books. Here's what she had to say:
"In general I like:
quirky, plucky, unusual characters – full of real emotions, making mistakes, and individual hopes, desires, and dreams
strong narrative arc- unexpected twists, a rise in the climax, and a satisfying ending
fresh premise- a story I don't feel like I've read already, a different "take" on a topic
strong voice
own voice
age-appropriate
sense of playfulness, both in the story and in the use of language
humor
"I like creative non-fiction that sheds new light on a topic, person, or event, especially if it shows a different perspective than readers have seen before. In both fiction and non-fiction I like diverse characters from less-represented cultures and heritages and stories that are unique to them."
Jennie has been a Featured Agent for the past five years. You can read our previous profiles on Jennie here, here, here, here, and here. Here are a few updated resources for Jennie: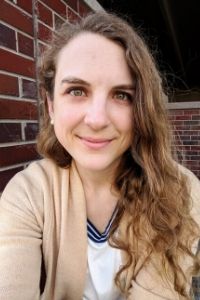 Charlotte Wenger – Prospect Agency

A little bit about Charlotte: 
"Born and raised in Pennsylvania and Virginia, Charlotte Wenger grew up with a bookish, editorial mind but was first drawn to publishing work in college. She then worked for a publishing services company in Philadelphia until shipping up to Boston to earn her MA in Children's Literature from Simmons. After gaining editorial, sales, and agency experience, she became an associate editor for Page Street Kids, where she loved working with debut talent and building relationships with authors and illustrators. She brings the same mindset to agenting, valuing the developmental and relational work that goes into creating successful stories and fostering long-lasting collaborations. She also serves on the national advisory board of the Mazza Museum, the world's largest collection of original artwork by children's book illustrators, and enjoys music and adventuring outdoors in her free time.'"
When asked what's she looking for in picture books today, Charlotte said,
"I'm drawn to both silly and more serious texts. Biographies and narrative nonfiction with atypical structures appeal to me. I'm always on the lookout for stories that leave room for illustrations to add their own layers but that aren't so sparse that they're confusing. I'm picky about rhyme. You can find more about what piques my interest on my Manuscript Wish List profile."
This is Charlotte's first year as a 12 x 12 Featured Agent. Here are some resources for Charlotte:
Please note Little GOLDen Book Members may only submit to ONE of these agents. Please choose the agent who is the best fit for you and your manuscript. Look for submission guidelines in the Submission Station on the 12 x 12 forum.
Submissions will only be accepted for Jennie Dunham from February 1st – February 15th at 6pm ET/3pm PT.
Submissions will only be accepted for Charlotte Wenger from February 16th – February 29th at 6pm ET/3pm PT.
Please double check the times for your time zone on your submissions. Anything received before or after the submissions window is open will be disqualified and you will not be able to submit again this month.
Good luck on your 2020 submissions!
Want to make sure your submissions are tip-top? Grab this 7-Step Submissions Checklist.