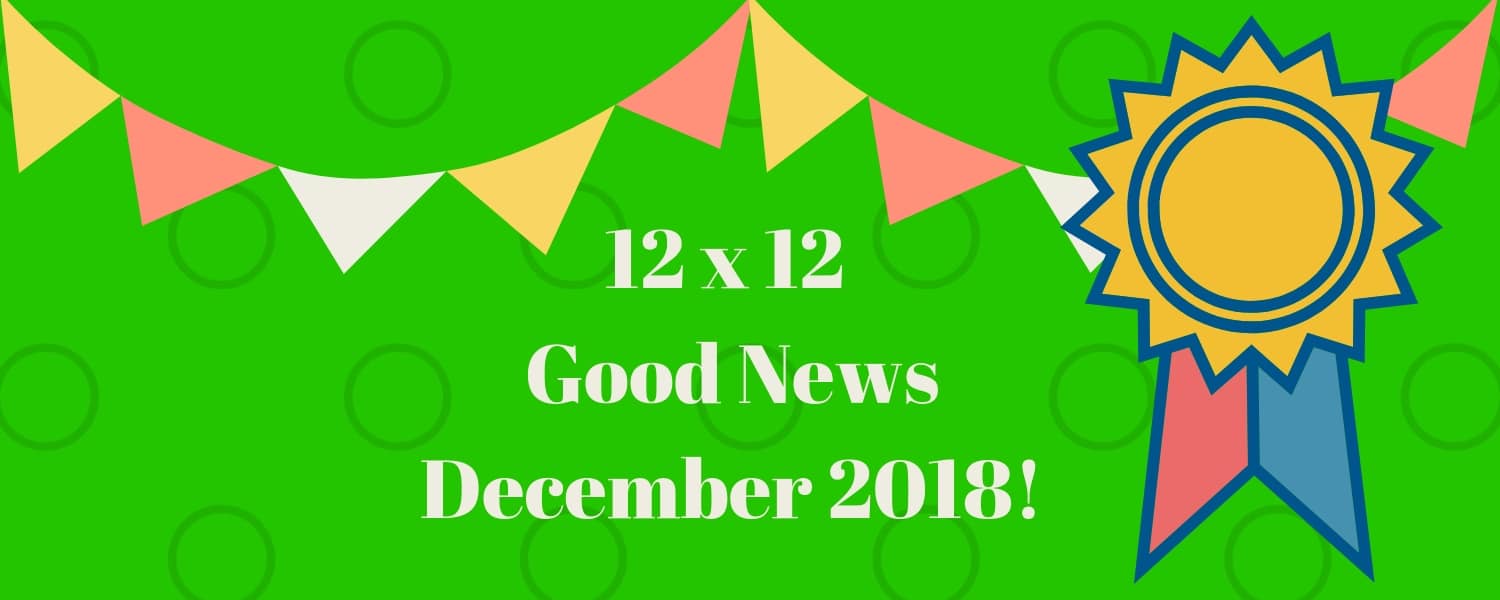 Welcome to the monthly digest of all the great "goings-on" of 12 x 12 members. Congratulations to everyone for their achievements. This month we're featuring books by 12 x 12 members that were previously released but were just added to the Good News form in the last six weeks. All other good news was submitted before December 5th. Be sure to have your good news submitted by the 1st of the month for inclusion in that month's Good News Post. A link to the Good News form can be found under Important Announcements in the 12 x 12 forum or in the Facebook group.
On to the celebration! Be sure to click on the links to tweet and share the good news around the web!
Book Birthdays
Congratulations to Kelly Byrnes on the release of CLOUD CONDUCTOR (Wombat Books) (Click to Tweet)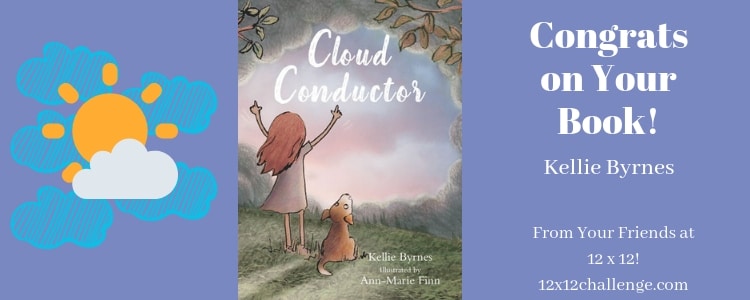 Congratulations to Melissa Stoller on the November 13, 2018 release of READY, SET, GORILLA (Clear Fork) (Click to Tweet)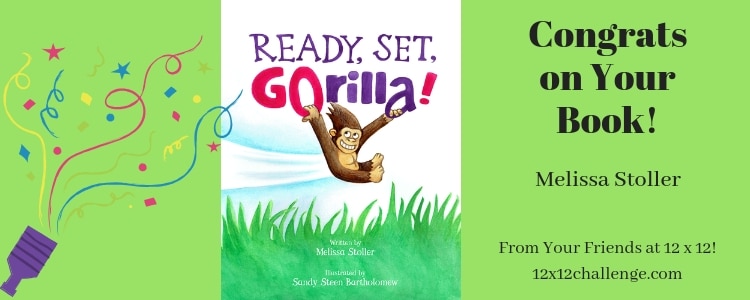 Signed! Look who has an agent!
Kara Newhouse signed with Jordan Hamessley from New Leaf Literary! Way to go!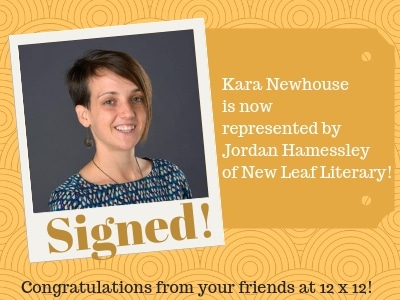 Kris Kuykendall signed with Kathleen Ortiz from New Leaf Literary! Agency sisters! How cool is that?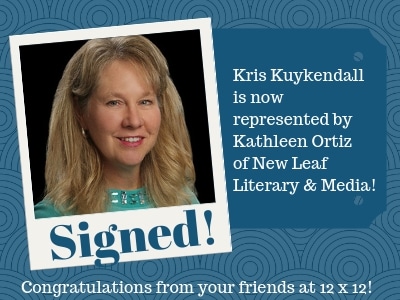 New Book Deals
Congratulations to Hope Lim on the sale of I AM A BIRD to Kate Fletcher at Candlewick! Huzzah!

Congratulations to Jami Gigot on the sale of IMAGINATION VACATION to Jonathan Westmark at Albert Whitman. Amazing!

Congratulations again to Jami Gigot on the sale of STARBOY to Tiffany Liao at Holt. Double the picture book fun!

Congratulations to Jenna Grodzicki on the sale of I SEE SEA FOOD: SEA CREATURES THAT LOOK LIKE FOOD to Carol Hinz at Millbrook Press. Hooray!

Congratulations to co-editors Jeanette Bradley and Keila Dawson and contributing author Andrea J. Loney on the sale of TAKING THE MIC: FOURTEEN YOUNG AMERICANS MAKING CHANGE, a picture book anthology, to Karen Boss at Charlesbridge. What a project!

Congratulations to Jenny Buchet on the sale of LITTLE MEDUSA'S HAIR DO-LEMMA to Clear Fork Publishing. Can't wait to see the illustrations for this one. Fantastic!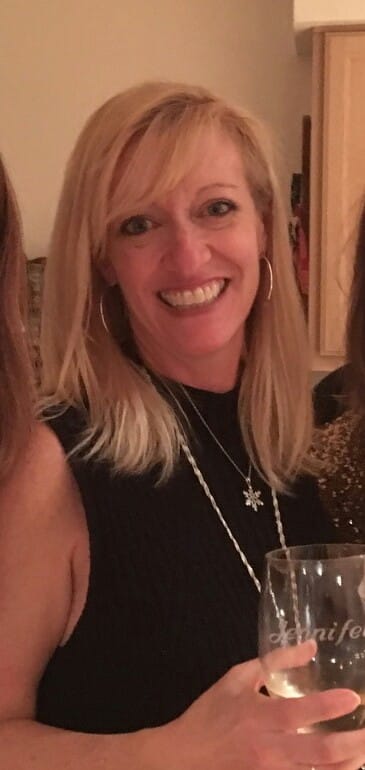 Congratulations to Emma Wood on the sale of TULIP AND DOUG to Scholastic NZ! Terrific!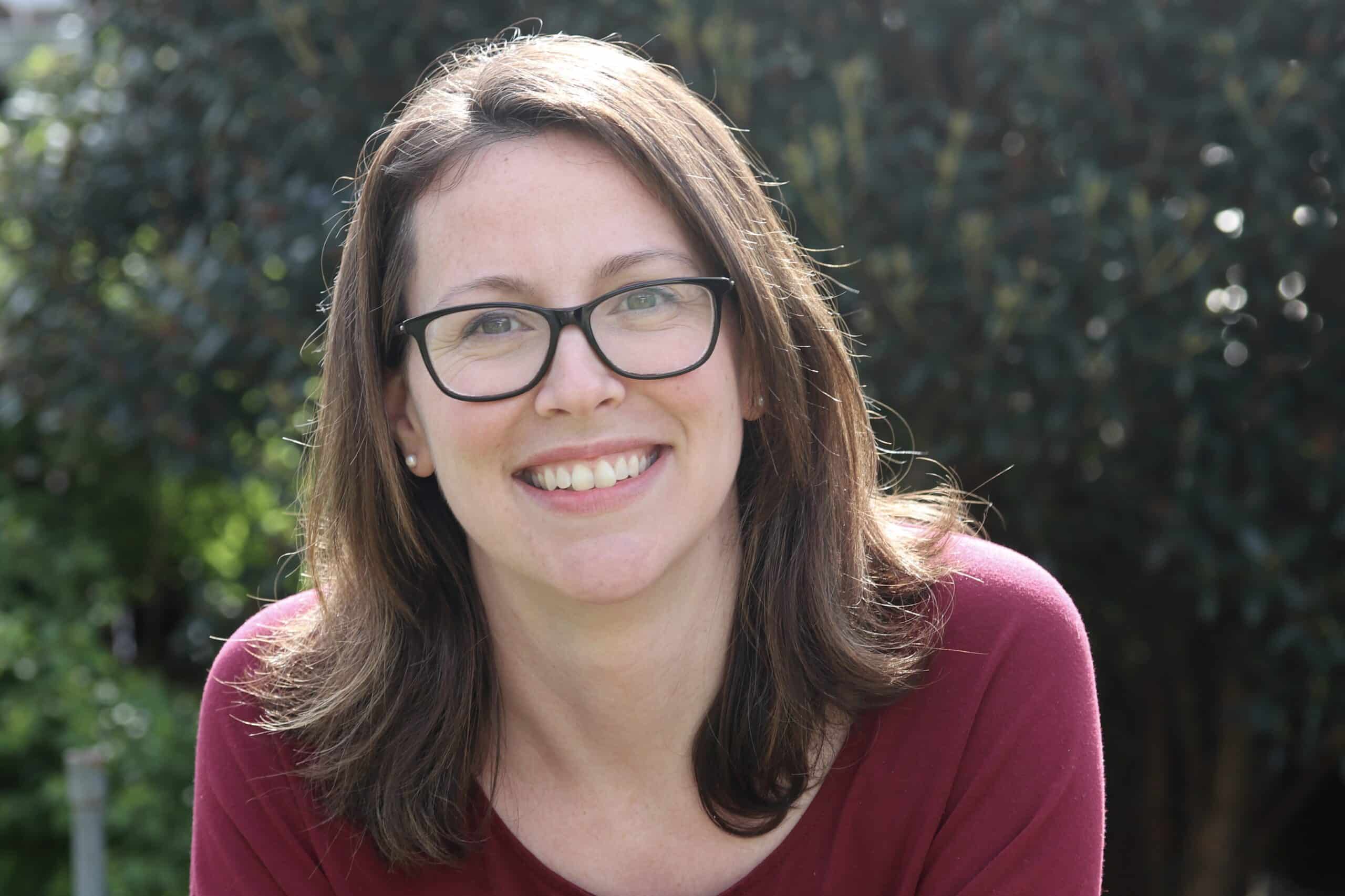 Awards
Congratulations to Chana Stiefel on ANIMAL ZOMBIES being nominated for a YALSA Quick Pick for YA Reluctant Readers. What an accomplishment!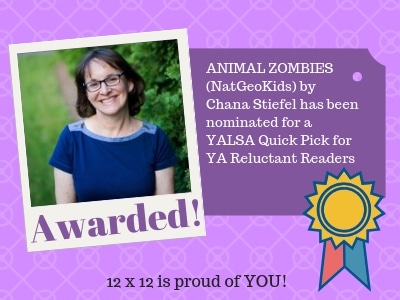 Congratulations to Tara Luebee on SHARK-NATE-O being selected as an Illinois Reads 2018 Book Selection by the Illinois Book Council! Brilliant!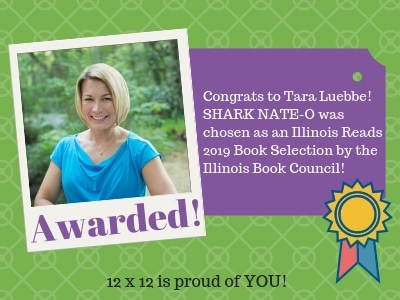 Congratulations to all our members on seeing their hard work pay off! We are so proud of you!
12 x 12 members, if you have good news about a new book, agent signings, book deal, or writing award, share it with us. You'll find the link to the Good News form in the Facebook group.
Not a member yet? Registration opens January 8, 2019! Click here to be notified about 2019 registration.