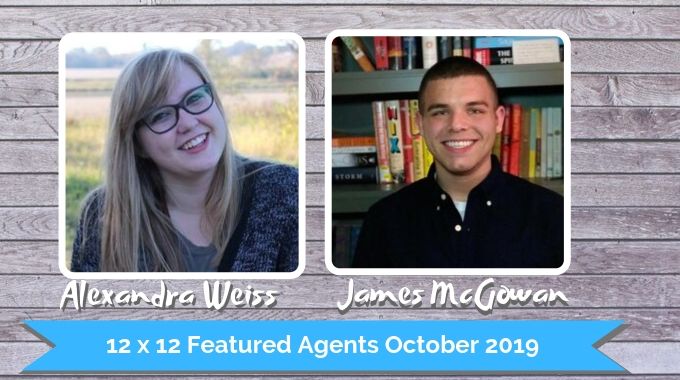 Alexandra Weiss and James McGowan – 12 x 12 Featured Agents October 2019
It's time to fall into submissions! Today we bring you our Featured Agents for October 2019. Little GOLDen Book members of 12 x 12 will be able to choose one of two agents to submit their manuscript to each month.
Alexandra Weiss of Jennifer De Chiara Agency will be accepting picture book submissions from 12 x 12 GOLD members October 1-15. James McGowan of BookEnds Literary will be accepting picture book submissions from 12 x 12 GOLD members October 16-31. Alexandra's profile appears first, followed by James'. Please read BOTH and then decide who would be the best fit for your work.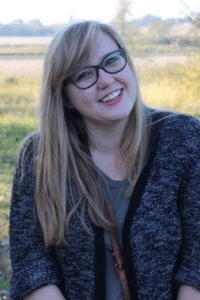 Alexandra Weiss
A little bit about Alexandra:
"Alexandra Weiss is an Associate Literary Agent at the Jennifer De Chiara Literary Agency. She holds a Bachelor of Fine Arts in Creative Writing and Publishing from Columbia College Chicago, and currently resides in the Windy City. She has written for online publications and media websites such as Bustle as a Books and Features Writer, and has held several different positions within the Marketing and PR world. Previously, she was an Acquisitions Editor for an award-winning fiction and non-fiction anthology. Before joining as an Agent, Alexandra interned with JDLA for over two years. She has also interned for boutique book publicist, Kaye Publicity, where she assisted with numerous book publicity campaigns.
Alexandra specializes in children's fiction, including picture books, middle grade, and young adult. She is open to most genres but tends to favor contemporary, magical realism, light fantasy, and science fiction. She also loves stories that include magic, folklore, science, astronomy, or anything STEM related. She's actively seeking literature from diverse and underrepresented voices, and is eager to find stories with strong, smart, and spunky female characters. If not at home with a good book or manuscript in hand, she can usually be found wandering local museums or exploring the city."
Here is what Alexandra had to say when asked what she is looking for in picture books today:
"I adore quirky, funny, and smart characters that have strong, unique voices. Picture books that have subtle messages, like embracing differences or taking care of the environment, are things I'm always looking for. Overall, I'd love to see more submissions from authors and author-illustrators that tackle important subjects in a progressive and clever way. When it comes to nonfiction, I love picture book biographies, especially ones that highlight diverse and unsung heroes. I also enjoy picture books that introduce STEM topics in a fun way. Picture books in verse or that are overly sentimental are probably not the best fit."
Alexandra was a Featured Agent in 2018. You can find her previous profile HERE. Here's a few additional resources for Alexandra: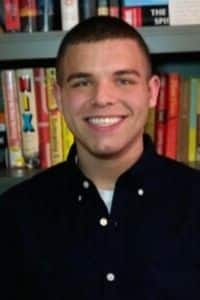 James McGowan
A little bit about James: 
"Since interning at BookEnds as an undergrad in the summer of 2015, James has (basically) never left. He's just continuously leveled up inside of BookEnds. Now he is the Literary Assistant and Social Media Manager for the team.
James is a Staten Island native, and just recently graduated with his Master's Degree in English from the College of Staten Island. He's been a reader since his mom gave him the first A Series of Unfortunate Events book, and ordered the sequels regularly through Scholastic book orders. When he's not reading/working, James can usually be found watching an unhealthy amount of sitcoms.
On the children's side, he is actively looking for both fiction and non-fiction picture books, realistic and humorous middle grade fiction including mysteries, middle grade non-fiction and select young adult fiction. James is primarily drawn to humor in his kidlit, and loves all things funny and silly. Some of his favorite kidlit creators include Jory John, Elise Parsley, and Aaron Blabey. One of his favorite writers is Jason Reynolds."
We asked James what she's looking for in picture books. Here's what he had to say:
"I am primarily drawn to clever, witty, funny and punny picture books in fiction. I would also love to see inventive non-fiction picture books about little known events, topics, or people (though I am not looking for biographies at this moment)."
Here are a few resources for James:
Please note Little GOLDen Book Members may only submit to ONE of these agents. Please choose the agent who is the best fit for you and your manuscript. GOLD members, please find full guidelines in the Submissions Station.
Submissions will only be accepted for Alexandra Weiss from October 1st – October 15th at 6pm ET/3pm PT.
Submissions will only be accepted for James McGowan from October 16th – October 31st at 6pm ET/3pm PT.
Please double check the times on your submissions. Anything received before or after the submissions window is open will be disqualified and you will not be able to submit again this month.
Good Luck!
Want to make sure your submissions are tip-top? Grab this 7-Step Submissions Checklist.