Tim McCanna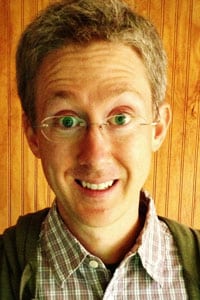 Tim McCanna – Caryn Wiseman of Andrea Brown Agency – 12 x 12 has been a huge stepping stone along my path to publication. Not only does it serve to deepen my writing portfolio, but it has expanded my professional network in directions I never could have imagined. My active participation during the first year of 12×12 led to my finding a publisher for my first picture book. Two years later, I received interest from two agents based on manuscripts I had written and rewritten during 12×12. I now have representation AND a two picture book deal with a major publishing house, thanks in part to 12×12. My first book TEENY TINY TRUCKS premiered in Fall 2013. BITTY BOT will be available in Fall 2016 followed by JACK B. NINJA and WATER SONG in 2017. www.timmccanna.com
Melanie Florence-Harris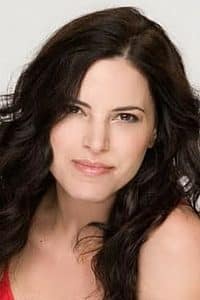 Melanie Florence-Hanna –  I've actually sold THREE picture books this year (my most recent sale was today!) and all began as 12×12 manuscripts. I also won the Second Story Press Aboriginal Writing Contest with one.  It's been a great year for me!
The first was Missing Nimama, which was just released, the second was Stolen Words, which will be out in the Spring and today's sale is The Blue Suitcase, which doesn't have a publication date yet.
I'm from Toronto and have a website at www.melanieflorence.com.
Andrea J. Loney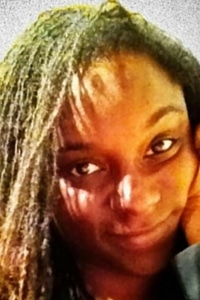 Andrea J Loney — Jill Corcoran of Jill Corcoran Agency – Before 12×12 I was wandering through a wilderness of confusing and outdated advice on writing picture books. Through 12×12 I found a fantastic critique group, valuable info on writing marketable manuscripts, a super-supportive FB group, and the opportunity to write many drafts and query letters (and to accept rejections with grace and resilience). Best of all? In my first year of 12×12, my September draft, TAKE A PICTURE OF ME, JAMES VAN DERZEE won the 2014 Lee and Low New Voices award and will be published in late 2016. In my second year, I signed with the ever-awesome Jill Corcoran of Jill Corcoran Literary Agency, who sold another 12×12 manuscript of mine four months later. I am forever grateful for Julie Hedlund's 12×12 and the whole 12×12 community. http://andreajloney.com
Barbara Cairns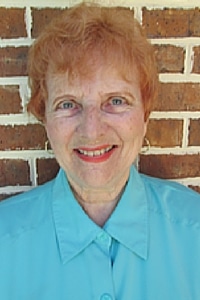 Barbara Cairns – I started with 12 x 12 at the Silver Level the first year and moved to the Little GOLDen Book Level the past two years. Although I haven't acquired an agent as yet, I did connect with a wonderful critique group, which has been most helpful and supportive.
In the past three years, I've had two books in a picture book art series published with more to come, and a non-fiction PB with captioned photos of a little Dumbo Rat I work with at a local wildlife park. Combined with PiBoIdMo and Making Picture Book Magic, 12 x 12 has turned me into a happy picture book author. My website is www.barbaracairnsbooks.web.com.
Suzanne Poulter Harris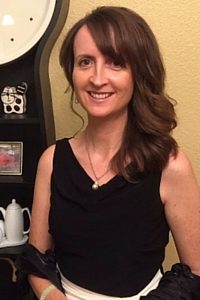 Suzanne Poulter Harris – Essie White of Storm Literary Agency – Having completed three years with 12×12, I can't imagine my writing life without it. The first two years as a Gold member pushed me to create new manuscripts, edit the old ones and submit those polished stories to one agent every month.  The positive feedback, including agent requests for more material, encouraged me to keep writing. Through 12×12, I met my critique group, another source of motivation and accountability. In December 2014, a twitter pitch caught the eye of Essie White. She requested more manuscripts, and thanks to 12×12, I had six other submission-ready stories to share. This led to representation in time for Christmas! I continued with 12×12 as a Silver member. The monthly webinars are fantastic. And I'm loving the support of the 12×12 Facebook page. You can follow me at @SuzannePoulterH.
Kristen Schroeder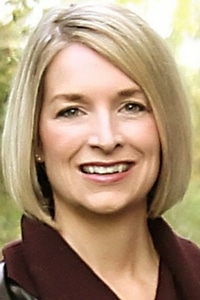 Kristen Schroeder – Christa Heschke of McIntosh & Otis – My New Year's resolution in 2014 was to get serious about writing picture books. I researched online and somehow (thankfully) found 12 x 12. I learned so much that first year. I browsed the forum, posted my work in First 250 words, joined a critique group, completed 12 drafts and submitted to agents for the first time ever. But I knew I could do better. My 2015 resolution was to GO ALL IN. I decided to put myself and my writing out there at every opportunity. I became much more active on the 12×12 forum, Facebook page, Twitter, contests, and I attended my first SCBWI conference. I vowed to submit to agents every month and submitted outside of 12×12 as well. This strategy paid off as I signed with Christa Heschke of McIntosh & Otis in October. My advice is to join 12×12 and don't hold back!
Jennifer Kirkeby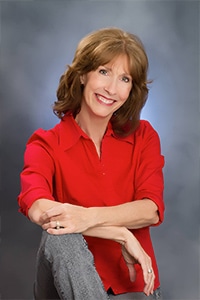 Jennifer Kirkeby – Jodell Sadler of Sadler Children's Literary – I am truly grateful to Julie Hedlund and 12 X 12. I've been involved since its inception, and feel that the camaraderie, knowledge sharing, and critiques have truly guided me on the picture book writing journey. 2014 was an exciting one. I received a MERIT AWARD from SCBWI for my YA Novel, Peaceful Acres, and had several of my plays produced. When I submitted a picture book manuscript that I'd worked on through 12 X 12 to Literary Agent, Jodell Sadler, I was signed soon after! There's no question that the vibrant community Julie has created has helped me move forward in my career. I look forward to 2015 and reading many more success stories! http://jenniferkirkeby.blogspot.com
Laura Gehl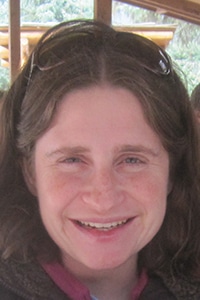 Laura Gehl – Erzsi Deak of Hen & Ink – When I signed up for 12×12, I had two picture book contracts, but I felt very alone in the big, scary world of kidlit. When I finished 12×12, I had three more picture book contracts and a whole team of people on my side…including my wonderful agent, Erzsi Deak, and my fabulous critique group, the 32 Zoo. My first book, ONE BIG PAIR OF UNDERWEAR, came out this fall and was chosen as an Amazon Editors' pick for ages 3-5. As a result, a number of writers have reached out to me, asking for advice. I always recommend 12 x 12! www.lauragehl.com
Marcie Colleen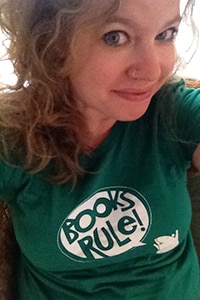 Marcie Colleen – Susan Hawk of The Bent Agency – Marcie Colleen is an inaugural member of 12×12. In fact, her debut, THE ADVENTURE OF PENGUINAUT (Scholastic, 2016), was her January manuscript in 2012! Without the encouraging challenge of 12×12 there might never have been a plucky little penguin who wanted desperately to travel to the moon. Additionally, this past November, Marcie sold her next book LOVE, TRIANGLE in a five house auction to Balzer+Bray/HarperCollins as part of a two book deal. Marcie is represented by Susan Hawk/The Bent Agency. Visit her at www.thisismarciecolleen.com or follow her at @MarcieColleen1.
Kirsti Call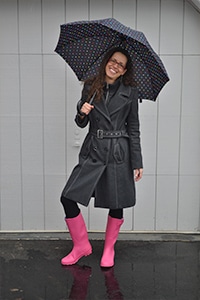 Kirsti Call – 12×12 is a phenomenal challenge that has provided me with a knowledgable, supportive community of writers! I had my first book birthday last year with THE RAINDROP WHO COULDN'T FALL and everyone helped with promotional ideas, school visit thoughts and just general positivity! I'll forever be grateful that I joined the 12×12 community! www.kirsticall.com
Genevieve Petrillo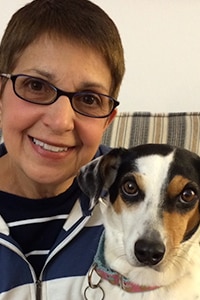 Genevieve Petrillo – Like The Perfect Storm, my ebook WHAT IF I DON'T? was an extraordinary combination of occurrences.
PiBoIdMo – 30 fresh ideas.
12×12 – inspiration to produce a manuscript every month.
Making Picture Book Magic – planning tips
I chose an idea from my PiBoIdMo list, did the MPBM lessons, and finished the story by the end of the month. I submitted it to MeeGenius, completed a few revisions, and they accepted it! It was illustrated and available in their library on June 17, 2014. Perfect storm – in a good way! http://genevievepetrillo.com
Peter McCleery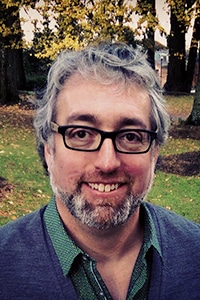 Peter McCleery – Heather Alexander of Pippin Properties – This past year I managed to land a top-notch agent, Heather Alexander at Pippin Properties. While 12×12 didn't have a direct connection to this particular good news, I have relied heavily on the unconditional support (cheerleading!), the goodwill (why is everyone so nice?), and the plethora of shared information (ask and you shall receive multiple answers!) this community has supplied over the past few years. I also want to give a shout out to my awesome critique group who I met through 12 x 12. They are indispensable. And so is 12×12, IMHO. http://www.petermccleery.com/
Andrea Mack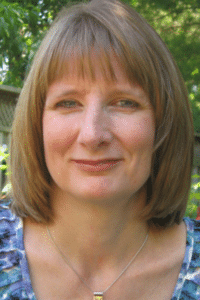 Andrea Mack – Janine Le of Sheldon Fogelman Agency – Joining 12 x 12 helped me realize how much I love writing picture books! Through interacting with the 12 x 12 community, I've received many valuable critiques, met wonderful writing friends and been inspired. The challenge of writing a new manuscript each month has helped to develop my writing voice and make my writing stronger. And I am so grateful to 12 x 12 for the Gold level opportunity to submit to literary agents, because that's how I found my agent! I signed with Janine Le of Sheldon Fogelman Agency in June of 2015, during my second year of 12 x 12. For more about what I read and write, visit me at www.andrea-mack.blogspot.com
Kathy Halsey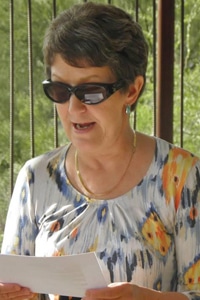 Kathy Halsey – Jodell Sadler of Sadler Children's Literary – I've been writing seriously for two years, but my career as an educator served as a great training in children's literature. 12×12 definitely helped in my writer's journey. At the Margaret Wise Brown bronze level I learned from the blog posts, folks online, and the FB page. The carrot to win prizes for drafts/revisions made a big difference to me, a procrastinator. Best of all, one of my 12×12 drafts became my agent-enticing story! Jodell Sadler of Sadler Children's Literary represents me now, and we plan to send my 12×12 manuscript out this January. I blog w/ 14 other kid lit writers at http://groggorg.blogspot.com.
Sylvia Liu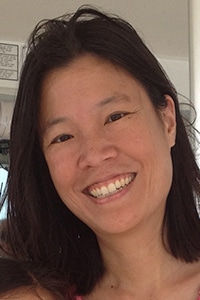 Sylvia Liu – I've been with 12×12 since the beginning. 12×12 pushed me to write many picture book drafts. Through it, I connected with my amazing critique group and became part of a dedicated and supportive community of picture book writers. I won the 2013 Lee and Low New Voices Award with my July 2013 draft, A MORNING WITH GRANDPA, and it scheduled to be published in Spring 2016. My website is www.enjoyingplanetearth.com.
Teresa Robeson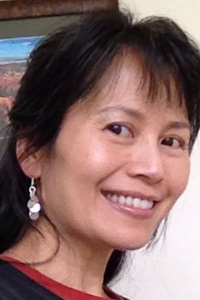 Teresa Robeson – Ella Kennen of Corviserio Literary Agency – 12×12 is directly responsible for the success of my writing life! Through this wonderful challenge, I met my awesome critique group, the Penguin Posse, as well as my fabulous agent, Ella Kennen, who has several of my stories out on submission. I would not be at the happy place that I am at now if I hadn't seen Julie Hedlund's post at Write On Con and decided to join 12×12 to take my picture book writing to the next level. Joining this Challenge was one of the best things I ever did for myself as a writer! http://teresarobeson.com
Emily Lim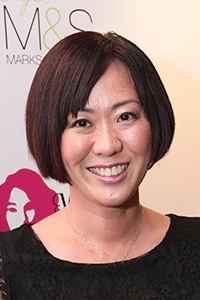 Emily Lim – Jacaranda Agency – Since joining 12×12, I have become more prolific in my writing. Pre-12×12, I wrote at most one new draft a year (excluding work-for-hire). This year, I wrote 3 new picture book manuscripts and revised 2 from last year's 12×12. Of these, TIBBY & DUCKIE has just been published and launched at the Singapore Writers Festival. Soon after, I signed with Jacaranda Literary Agency – their Asia/Europe focus serves my needs since I live in Singapore. Reading how other 12×12 authors deliberated on their choice of agents helped my decision and realization of the importance of matching up with the right agent. http://mummumstheword.wordpress.com/
Kaye Baillie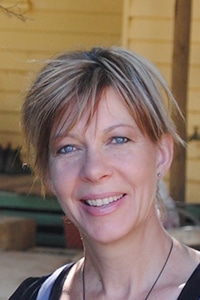 Kaye Baillie – Ginger Harris of Liza Royce Agency – Kaye Baillie joined 12 x 12 in 2014. With an opportunity to submit directly to one of two agents each month, she knew 12 x 12 was a unique group and was grateful to Julie Hedlund and Kelli Panique for making it happen. Her April submission resulted in an email from her chosen agent with an offer of representation for her Picture Book! Wow, dreams can come true. Her confidence was boosted and she has gained valuable editing assistance directly from her agent, Ginger Harris at Liza Royce Lit Agency to polish the manuscript ready for submission. www.kayebaillie.weebly.com
Donna Martin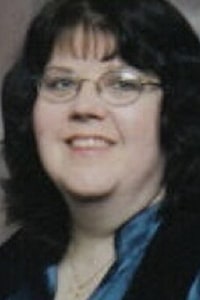 Donna Martin – My debut picture book, THE STORY CATCHER, came to life with the help of 12X12's friendly forum. Being able to discover what type of manuscripts agents liked and having links to their different interviews made it easier for me to narrow down my submission list. Reading critique advice given on other people's stories & queries gave me ideas on how to help tighten my own. A Twitter pitch of my final manuscript caught the attention of my editor, Jessica Schmeidler, at Anaiah Press and THAT led to my book offer! My book's official release date is January 20, 2015. www.donnalmartin.com
Julie Segal Walters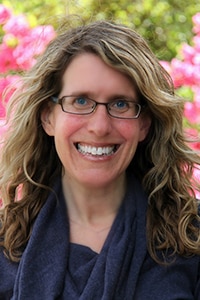 Julie Segal Walters – When 12×12 2013 began, I posted my newest picture book on the forum for critique. Many generous strangers offered feedback, and their encouragement bolstered my confidence and helped me polish the draft. 12×12 then offered me feedback from Emma Walton Hamilton on my query letter. I felt more prepared. Ultimately, it was the contagious energy of 12×12 that pushed me to submit my story. Once I did, I jumped on the 12×12 Facebook page to seek comfort for my nerves. That submission led to the sale of my debut picture book to Simon and Schuster/Paula Wiseman Books due out Spring 2017! www.juliesegalwalters.com
Penny Parker Klostermann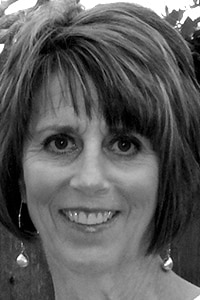 Penny Parker Klostermann – Tricia Lawrence of Erin Murphy Literary – In 2012 when Julie invited us to join her challenge, I jumped in whole-heartedly. The community has been informative and encouraging—a huge plus! 12 x 12 helped me improve my craft and develop healthy writing habits. My success? I received the 2012 Barbara Karlin Grant Runner-up for MARS NIGHT BEFORE CHRISTMAS. In 2013, I signed with Tricia Lawrence of Erin Murphy Literary and sold THERE WAS AN OLD DRAGON WHO SWALLOWED A KNIGHT (coming 2015) to Random House. In 2014, I sold A COOKED UP FAIRY TALE (coming 2016) to Random House. All three manuscripts were written or revised for 12 x 12. http://pennyklostermann.com
Julie Rowan-Zoch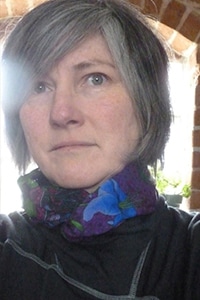 Julie Rowan-Zoch – Marcia Wernick of Wernick & Pratt Agency -Three books I illustrated for Bailiwick Press came out in October '14. The publisher noticed sketches I posted for SkADAMo, a challenge led by Linda Sylvestri, creator of the 12×12 logo. The publisher also liked sketches shared from Doodle Day, led by Alison Hertz, another friend from 12×12 in '12. Thanks to creative support in the 12×12 community, I now draw daily. I believe that ease is a valuable asset. It helped me develop a winning entry for the Hen&ink Annual Holiday Contest and a chance for possible representation, polished with comments from the 12x Illustrator's Critique group! https://julierowanzoch.wordpress.com/
Michelle Cusolito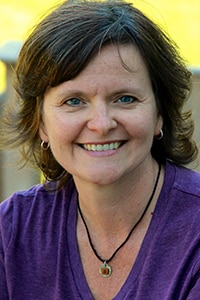 Michelle Cusolito – Jill Corcoran of Jill Corcoran Literary Agency – I'm a first-time participant in 12×12. I signed up at the Gold level because I had many completed manuscripts and my primary goal was to sign with an agent. How'd it go? I signed with 12×12 agent Jill Corcoran in May. Jill is currently submitting two manuscripts I wrote as part of 12×12. http://www.michellecusolito.com/
Maria Bruel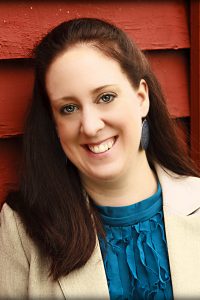 Maria Burel
– Danielle Smith of Red Fox Literary – I first joined 12×12 in 2013. I signed with Danielle Smith of Red Fox Literary later that year. While I did not get my agent directly through 12×12, the manuscript that won her over was one that was critiqued and revised through 12×12 members. But the need for this community does not end with getting an agent. Over the last two years, there have been countless moments of encouragement, support, and  brainstorming. 12×12 is my go-to group, my tribe, and I've come to think of its members as teachers, mentors, and friends, even if we've never met. That's a true community.