Do You Want to Write 12 Picture Books in 12 Months?
In 12 x 12, you'll get the motivation and accountability you need to get those drafts finished, all with the support of the friendliest writing community on earth.
ENJOY 12×12 FEATURED POSTS:

Recent posts by professionals in the publishing industry, exclusively for our members.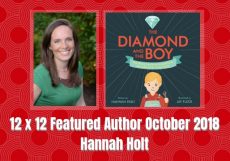 Hannah Holt is one of our 12 x 12 charter members. She's been around since…