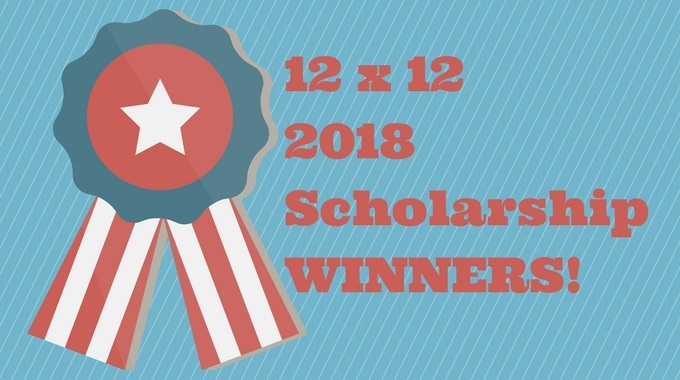 2018 12 x 12 Scholarship Winners!
Let's ring in the New Year by congratulating and welcoming our 2018 12 x 12 Picture Book Writing Challenge Scholarship winners!
In 2014 and 2015, the 12 x 12 community generously donated funds to provide four scholarships in two categories — Diversity and Financial Need — for pre-published picture book authors. The generosity increased in 2016 and 2017, as our members donated enough money to fund SIX scholarships! The purpose behind these scholarships is to cultivate underrepresented voices in children's picture books and to provide an opportunity for dedicated writers to join 12 x 12 who might not otherwise be able to.
It is with great pleasure, and sincere thanks to the 12 x 12 community, that I announce the 2018 scholarship recipients.
Diversity Scholarship Recipients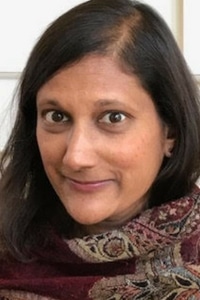 Anita Amin is an Indian-American, born in New Jersey and raised in North Carolina. She has family roots across North India, stretching from her father's village in the desert to her mother's city of Kolkata (Calcutta). Anita was an engineer and business consultant for over a decade, but she always wanted to be a writer – just like her favorite heroines: Jo March in LITTLE WOMEN and Anne in ANNE OF GREEN GABLES. In high school, Anita could often be found writing poetry, short stories and novels under a tree while munching on apples. The local newspaper routinely published her poetry.
Her fiction has been published or is forthcoming in various magazines, including Highlights, High Five, Spider, Humpty Dumpty, Fun for Kidz, Hopscotch for Girls, Red Squirrel (Chinese literary print magazine) and Kahani (Indian-American literary print magazine). She is a frequent contributor to Super Teacher Worksheets, an educational resource for teachers.
Anita says, "As a mother, I have personally experienced the need for non-religious picture story books about Indian and Indian-American cultures. Over the past six years, I've searched for books to help teach my children about their heritage. I've only found a few set in India. Most don't feature the Indian-American culture, which has its own set of unique challenges and traditions.
"America is more diverse than ever. Our books should reflect that diversity. Picture books about India and Indian-Americans should be readily available, but currently, they are not. My picture story books will help fill this gap."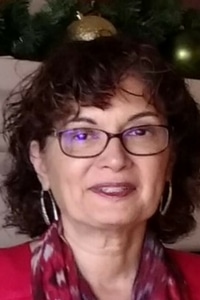 María D. Balza is a writer and educator. She was an elementary bilingual teacher for several years and worked with children from diverse communities. She started writing picture books in 2013 and is an active member of the SCBWI. Maria is also a member of Julie Hedlund's 12 x 12 Picture Book Challenge. She meets regularly with critique groups and works diligently to improve her craft.
Maria says, "Passing on my cultural DNA inspires me to write. My Puerto Rican heritage is only part of my multi-cultural and bi- racial experience. My family members include Puerto Ricans, South Americans, Mexicans, and African Americans. I am very Latina, but I am also very American. My stories are written in English and interspersed with Spanish words. I want children to see themselves in my stories. I hope to have the opportunity to make a difference in their lives."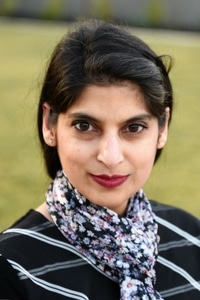 As a multicultural woman living in the San Francisco Bay Area, Zainab Khan is excited to write stories that can raise social awareness and potentially leave a footprint in an underprivileged child's life. She considers herself diverse not only in her faith but also in her cultural ways. She was born in Singapore to Pakistani parents who traveled globally living and visiting different countries in the world.  Zainab had the opportunity to observe the best in every society to create her own vision of positive values.
Zainab taught elementary school and preschool before becoming a writer. She is now an active member of SCBWI, RhyPiBoMo and 12×12. In addition, she is also the SCBWI meet-up coordinator for the Alameda and Contra Costa counties in California. One of her manuscripts was named the runner-up for the Sue Alexander award at the 2016 SCBWI LA conference.
Zainab says, "My hope is that my stories can be a voice for the voiceless children of the world. Seeing children in difficult situations can help kids gain empathy for the less fortunate and feel empowered enough to help their peers and, in the process, make a positive change to society."
Financial Need Scholarship Recipients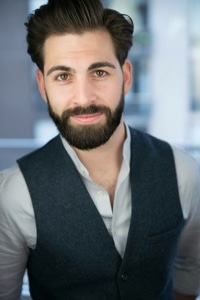 A true vagabond, David Corris has made his living as an actor, singer, puppeteer, and musician, touring and sailing around the world for over a decade. This has allowed him to experience people, places, and cultures he might never have realized existed outside the bubble of his midwestern hometown. Working with Disney, Universal Studios, Nickelodeon, and Sesame Workshop, it's been his privilege to bring these masterfully crafted stories to life for audiences around the globe.
David says, "While I strive for universality in my own writing, at the heart of my work is my personal struggle with reading. Slower than every other kid in my first grade class, I quickly learned to only pick up picture books with the best art. That way, when asked why I was so far behind, I could simply say, 'I was looking at the detail!' While true, this tactic was the first of many I used to hide my reading issues from teachers, parents, and friends for nearly 20 years.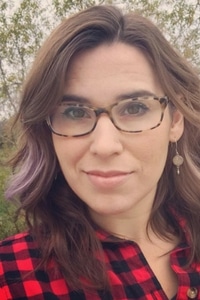 Born and raised in a home built by her father, Rebekah Lowell grew up exploring the woods and fields of Biddeford, Maine. Always sketching and labeling plants and critters in her spiral bound notebook, Rebekah later went on to earn a BFA in Illustration from the Rhode Island School of Design. As a graduate candidate in Hollins University's dual MFA program of Children's Literature and Illustration, she recently won the Illustrator's Spotlight as well as co-chaired their Francelia Butler Literary Conference. As a three-time Maine Duck Stamp Artist, she has a passion for preserving our environment. Her nonfiction picture book manuscript, CARRY ME CLOSE, received the Ruth Landers Glass Scholarship as well as a 4×4 Mentorship Program with Brian Lies through NESCBWI at the 2017 spring conference. Rebekah is also a member of a critique group and maintains an active presence on social media. She lives in her hometown of Biddeford, Maine with her husband, their two daughters and two tuxedo cats.
Rebekah says, "As children, we have a sense of wonder about the world that often fades as we grow, but my passion is to keep that youthful spirit of discovery alive through the process of observing and creating. My heart is still seven years old and continues to have a naive amazement about the natural world we live in, so I want to share this through the words and images of my work. I write for children because their hearts are open enough to see what others overlook. My hope is that the books I create will encourage a spirit of curiosity and wonder for the incredible natural world around us."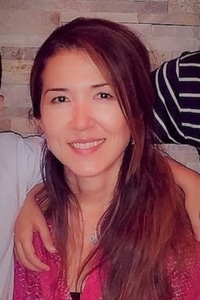 Mindy O. Yuksel is a first-generation Uzbek-American. She was born in Turkey and moved to the US when she was 7 years old. Growing up in the US, Mindy noticed there were few, if any, mainstream books about Muslim Americans or her Central Asian and Turkish culture. Now, as a mother of three young boys, she feels there's still a void in the marketplace for diverse voices.
She currently lives in New Jersey with her family. She has a bachelor's degree in English literature and a master's in international affairs. After gaining twenty years of work experience in the education field as a teacher and administrator, she developed a passion for children's books. She won the 2017 scholarship to the highly competitive Super Children's Book Boot Camp at the Highlights Foundation. Mindy is a member of SCBWI, 12 x 12, and an active participant in workshops and conferences.
Mindy says, "All kids deserve to see themselves reflected in books. I hope my stories will help fill the gap in the marketplace for Muslim voices and other underrepresented groups. Books with diverse characters and settings are needed today more so than ever. I want to write books that reflect the diversity around us so that children feel a sense of belonging. Children's books are one of the most important tools for instilling values of empathy, compassion, and acceptance in the minds and hearts of children. I truly believe a book can make a difference in the life of a child and our future."
Congratulations to this talented group of writers, and WELCOME to 12 x 12!
We'd love to welcome you to 12 x 12 in 2018, too! General registration will be open from January 9 – February 28.