12 x 12 September Check-in!
"Wake me up, when September ends…"
Wait — WHAT? It's over?? That went at warp speed. No new draft for me this month what with all of the prep for Picture Book Summit, not to mention the Rocky Mountain regional SCBWI conference. I did, however, revise a draft I haven't touched since last year, so that felt good. I've also got ideas brewing in my pot that I feel certain I'll get to in October.
You know what else? We're entering the FINAL quarter of the challenge for 2015. It's always a bittersweet time, but we'll be celebrating year FIVE next year, and as such, Kelli and I will be raising the roof on the challenge for next year. So get ready. Get your drafts done. Get some rest. Stay hydrated. There's lots more goodness to come. 🙂
Now tell us your progress. Did you complete a draft and/or revision in September? Let us know in the comments and in the Rafflecopter. This month's winner will win an autographed copy of ROAR! from our September Featured Author Tammi Sauer! Good luck to YOU!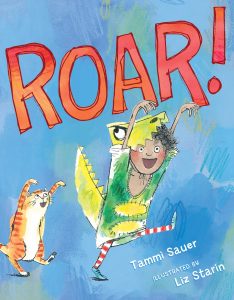 Here is what you need to do to check in for a chance to win an autographed book from Tammi Sauer:
See the Rafflecopter widget at the end of this post that says "Autographed Copy of ROAR by Tammi Sauer" at the top.
Click on the "Comment on Tammi's Blog Post" button. It will reveal the task, which is to comment on Tammi's blog post. If you haven't comment yet, you can click HERE and comment. Commenting on Tammi's Featured Author post and clicking enter will get you one entry in this month's Rafflecopter whether you completed a draft or not. When you click ENTER on that option in Rafflecopter, the next two options will open up.
Click on the "Wrote a PB Manuscript" button. This will ask if you completed a PB draft in September. If you did, click ENTER, if you did not, move on to the next step.
Click on the last "Revised a PB Manuscript" button. This will ask if you revised a PB in September. If you did, click ENTER. If not, move on to the next step.
Submit your entry. Rafflecopter will track your points.
You have until midnight Eastern on October 1st to enter your results. Rafflecopter will draw a winner and I'll announce it on the blog on October 2nd.
Three months to go! Write your October manuscript and finsh strong!