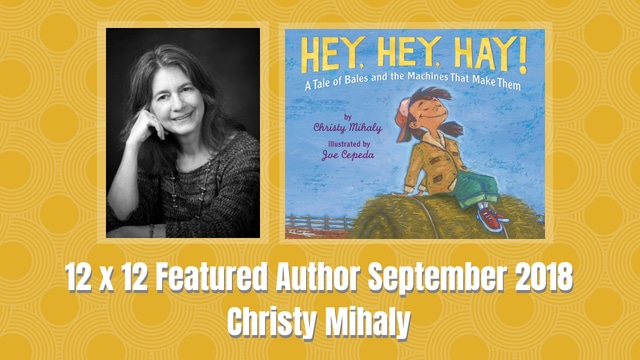 12 x 12 September 2018 Featured Author – Christy Mihaly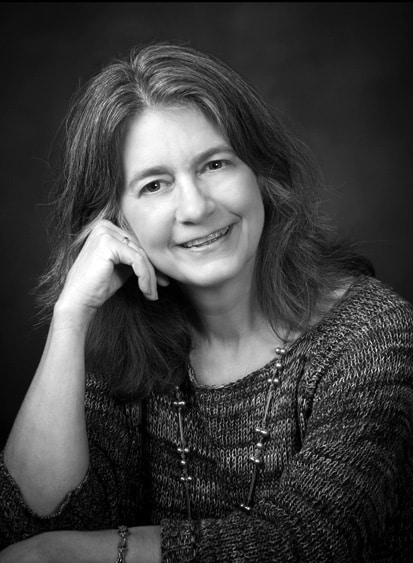 Building a Community, Becoming an Author
It's an honor to be a featured author on 12 x 12. In fact, when I consider those who have posted in this space before me (all those real authors), my Author Imposter Syndrome starts acting up. You know … that fear that someone is going to discover that I'm a fraud, not a "real author."
I have battled imposter syndrome this year because my first picture book (Hey, Hey, Hay!) just came out. That meant that for the first time, I faced the unfamiliar (and to me, terrifying) task of marketing. Since 2012, I've published many magazine pieces and a half-dozen books in the educational market. Though I'm proud of these, and happy to know that kids are reading my words, I never promoted these works. "Marketing" wasn't in my job description.
As HAY's release date approached, I was filled with dread. Ack! Promotion? Reading at bookstores? Signing books? Asking people to buy my book? And what's this about running book-related kiddy activities at storytimes? Why hadn't anyone told me about this before? Was this really part of an author's job? Yikes. Clearly I was not qualified for this gig. The Author Police were going to come and take away my signing Sharpie.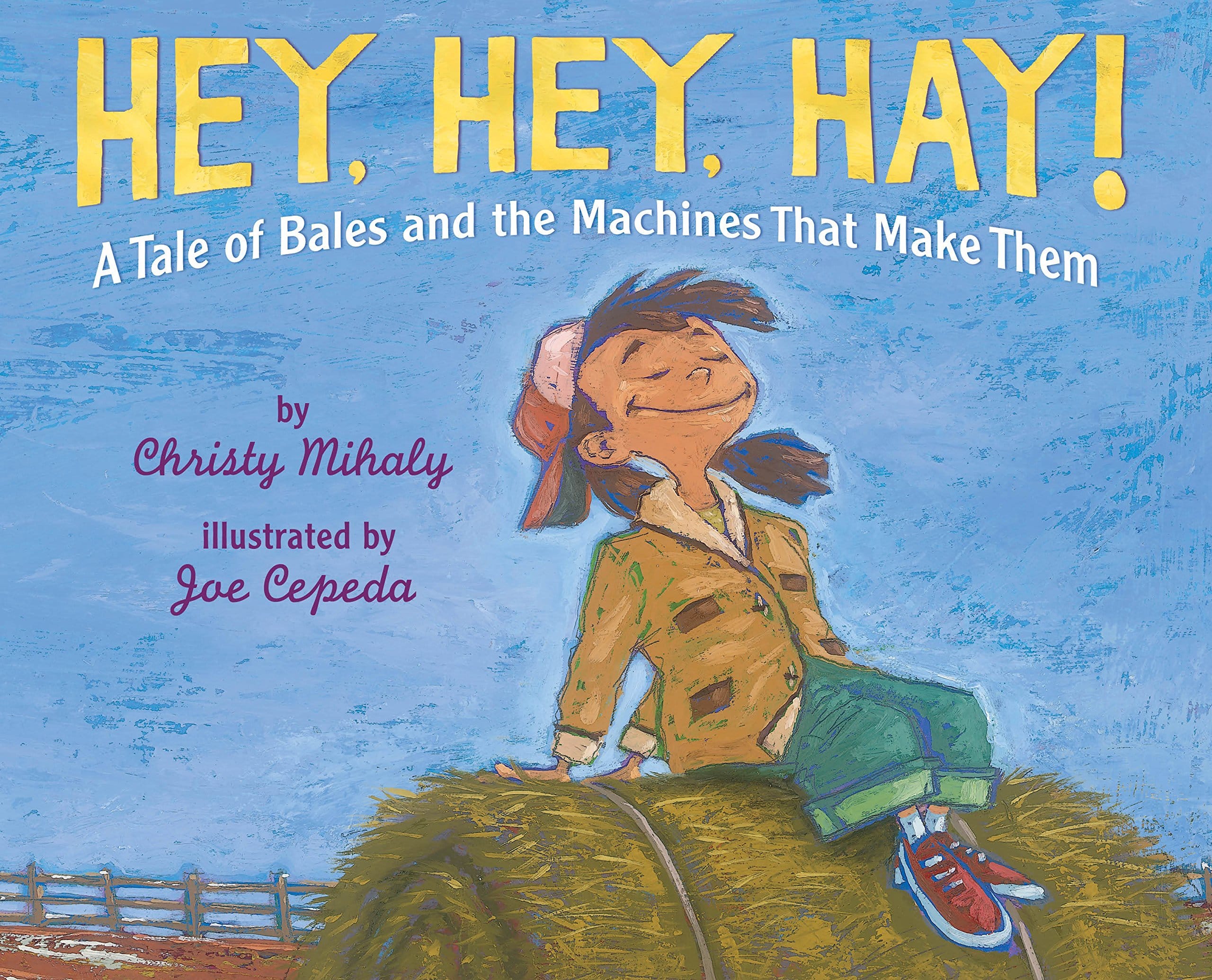 Well, Hey, Hey, Hay! is out, and I'm happy to report that my panic was misplaced. I'm reading my book to kids, and they're applauding. I'm celebrating with my writing community. It's a ton of work, some of it outside my comfort zone, but I'm having a great time.
So … I wanted to share with you something I've realized. It's this: The thing that most helped me think of myself as "an author" is that I've built relationships within the writing community. The community's support is what helped me get my story out of my head and into the world—to promote it. And sharing my book with kids, in turn, has reinforced my sense that yes, I am an author.
Most 12 x 12 members already understand the importance of making connections. I was a bit of a late bloomer in this regard. So, for what it's worth, I'm sharing some ways that I've found to build relationships in the world of books over the years. I hope they might inspire you to make or strengthen your own connections, regardless of your publication status.
Meet other writers, in person.
Get out and meet writers (and illustrators, especially if you're an artist). I remember the first time I attended a writing workshop, five hours from my home. I'd been writing (alone) for several years, and now, surrounded by children's writers, I was giddy with the camaraderie. I suddenly felt like a real writer. Today, folks I met at that first workshop are some of my best writing friends.
Then, because another writer urged me to get more involved with SCBWI, I attended a regional conference. I was overwhelmed—clearly not cut out for this. But I signed up for a second conference, this time as a volunteer. Now I felt useful. In my "panel support" post (filling the water pitchers and such), I had a reason to talk with the authors running panels; at the volunteer party I connected with others. We had so much in common—questions, ideas, complaints, inspirations. We became friends and colleagues.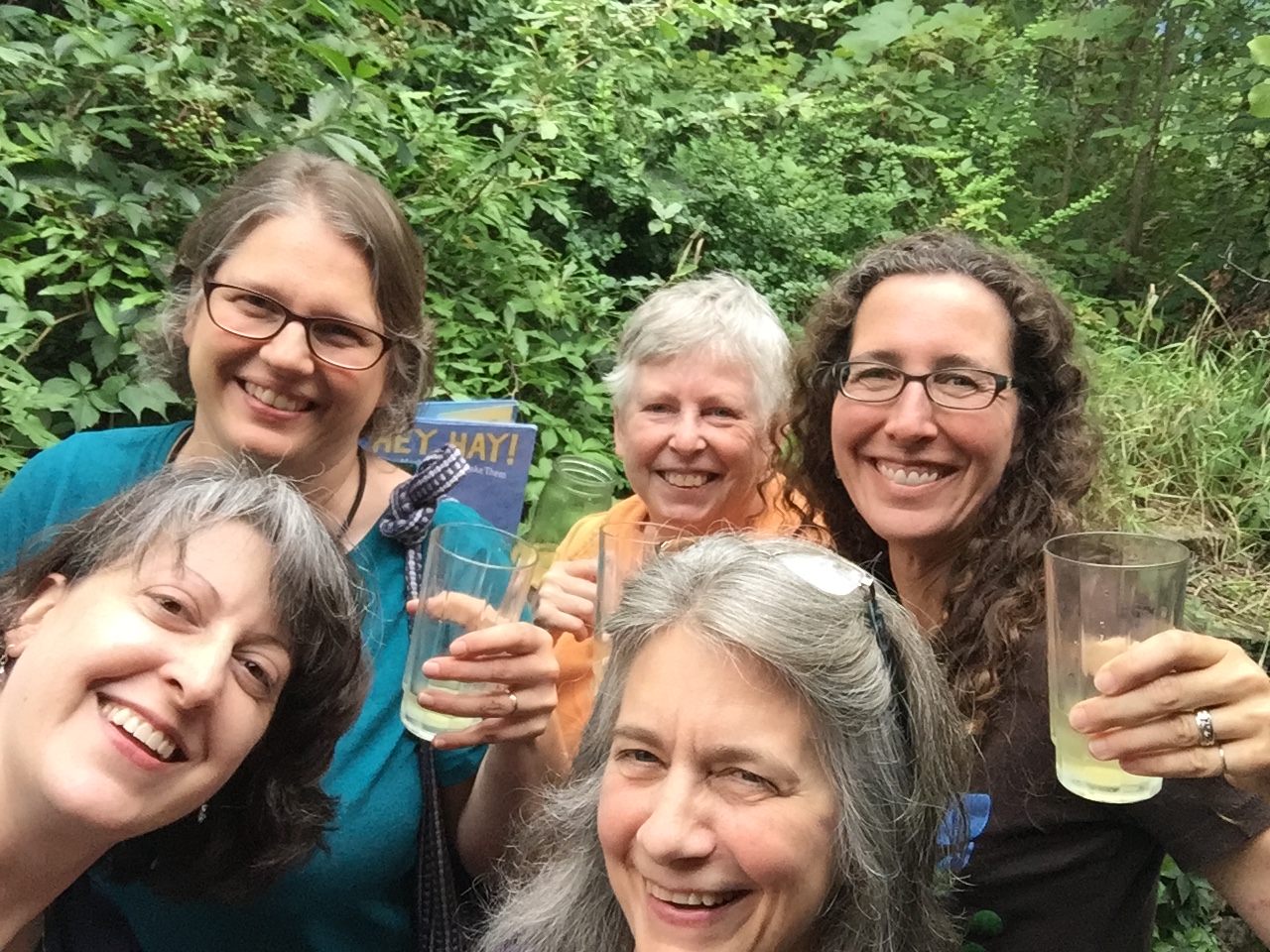 Find critique partners.
I now know that critique partners are indispensable. But when Sue Heavenrich first invited me to join her critique group, I didn't really know what that meant. Fortunately, I took the leap and joined. Five years later, our five-member crit group is going strong—exchanging manuscripts and updates monthly by e-mail—and we've helped one another grow as authors. During the group's lifetime, we've all published books, and Sue and I have co-written one. (Diet for a Changing Climate: Food for Thought, YA nonfiction about climate change and food, will be released October 1 by Twenty-First Century Books/Lerner.)
And … I'm now in three other fabulous crit groups, too—one online for poetry, one in-person for kidlit, and another in-person for all kinds of writing. (You should, of course, choose your critique partners carefully—a topic beyond the scope of this post—but if  you haven't joined a crit group, I recommend making it a priority.)
Meet your local booksellers.
Frequent your local bookstore. Get to know the staff. If you're browsing picture books, ask the people there for recommendations, and share opinions. Attend author signings and other events. If you can, purchase books and ask visiting authors to sign. Your bookstore staff will recognize you as a Book Person. When you're ready, you can tell them you're a writer too.
After I had published a couple of work-for-hire books, I managed to introduce myself to the folks at my local indie (Bear Pond Books in Montpelier, VT) as a kids' writer. That led to their asking me to give a talk about being a working writer for their speaker series. I overcame my Author Imposter Syndrome enough to do the talk, and enjoy it.
Then, when Hey, Hey, Hay! came out, my bookstore support team was ready. We worked together to create a pre-order campaign with giveaways, which was good for me and my book, good for the store, and good for the purchasers. Win-win-win!
Get to know your local children's librarians.
Several years back, I had an idea for a blog post, "Tackling Tough Topics with Picture Books." It occurred to me to ask the children's librarians at the public library for recommendations for kids' books about death, cancer, and other difficult subjects. That's how I met Nicole, the children's librarian, who was happy to help. I had been checking out tall piles of picture books and research materials on a near-weekly basis. But now I started introducing myself and getting to know the children's library staff. Like librarians everywhere, they are knowledgeable, helpful, and supportive. And when I learned that Hey, Hey, Hay! would be published in August, I ran to the children's desk, thrilled to share the news—and to schedule a library storytime as my launch event.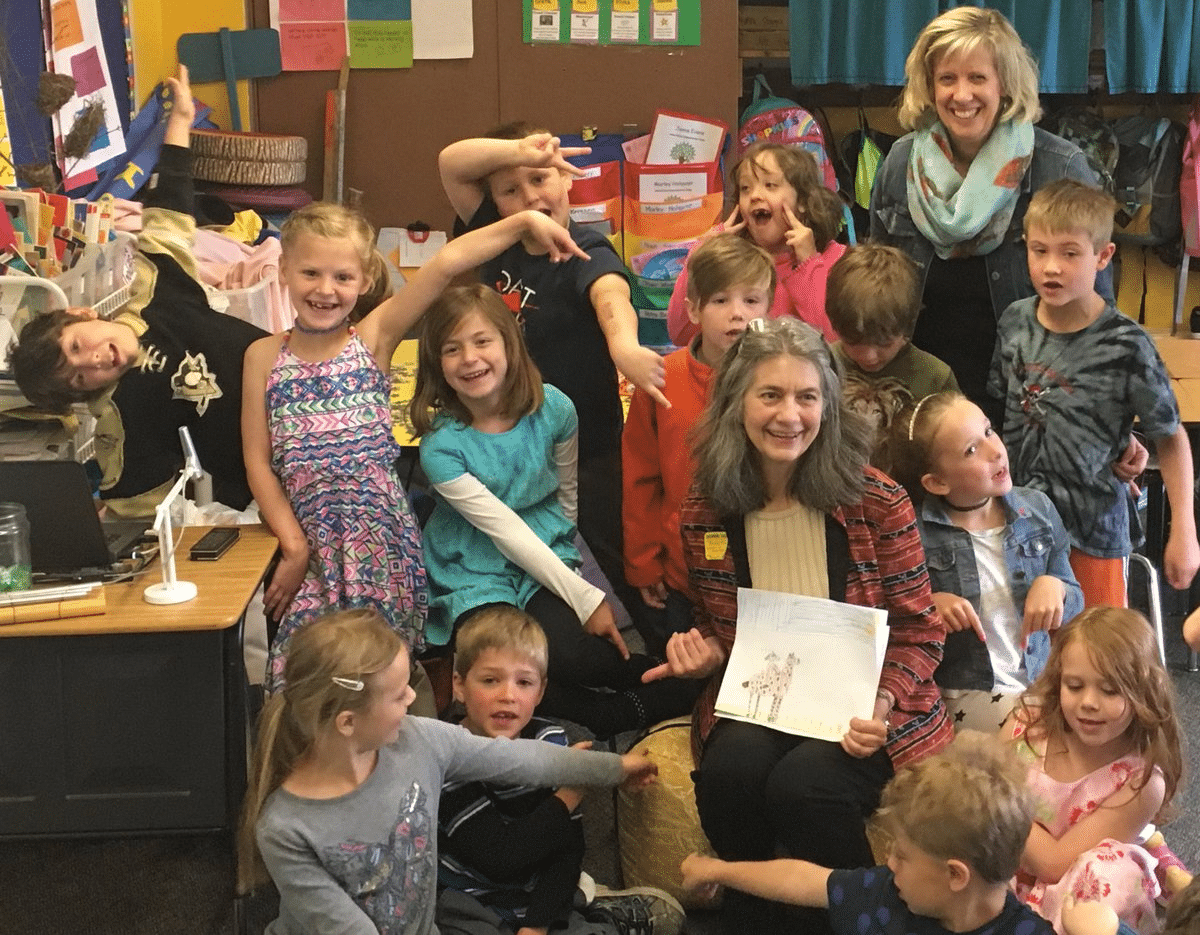 Meet a classroom of kids.
Do you have a kid or grandkid, niece, nephew, or young neighbor in elementary school? Have you talked with their class? I'm lucky to be friends with a brilliant first-grade teacher—Montpelier's Susan Koch—who invited me to visit her classroom. I brought in my educational book, Moose, and we discussed how I wrote it, how I revised, how the book was formatted, etc. The class was studying nonfiction reading and writing, so this tied directly to their lessons.
Meeting this pack of eager readers was inspirational. Here were real kids reacting to my writing. That infectious kid enthusiasm filled me with fresh writing energy. Later, I returned to the classroom with Hey, Hey, Hay! to do my first read-aloud with Mrs. Koch's class. They provided great feedback on how I could improve!
Writers and illustrators have much to share with teachers and kids. So seek out a classroom and make that connection. Children love hearing about the creative process, the revisions, the rejections, and the journey. And prior publication is not required.
Get to know children's book people virtually.
Social media is great for this. The 12 x 12 Picture Book Challenge connects more than a thousand people who are serious about the craft of picture book writing. It's an amazing resource. Other internet-based groups focus on nonfiction, or marketing, or school visits, or submissions. On many blogs, book-loving people, writers, librarians, agents, and educators share opinions and pointers about writing. Children's book people are generous with advice and support if you put yourself out there. Become part of that world! If you love a book, let the author know. When people ask for advice, why not offer suggestions and help? Make friends online. Then, at conferences and other gatherings, you can meet up with people you're already friends with. How cool is that?
Social media can also help make friends close to home. I met fellow Vermonter Amy Huntington when I posted on Instagram about how much I liked the book Fresh-Picked Poetry. I tagged Amy, who illustrated the book (it's written by Michelle Schaub). Amy liked my post, and we started an online conversation, then agreed to meet in person. As a result, we recently arranged a joint storytime at a farmer's market with our farm-themed books. Double the fun!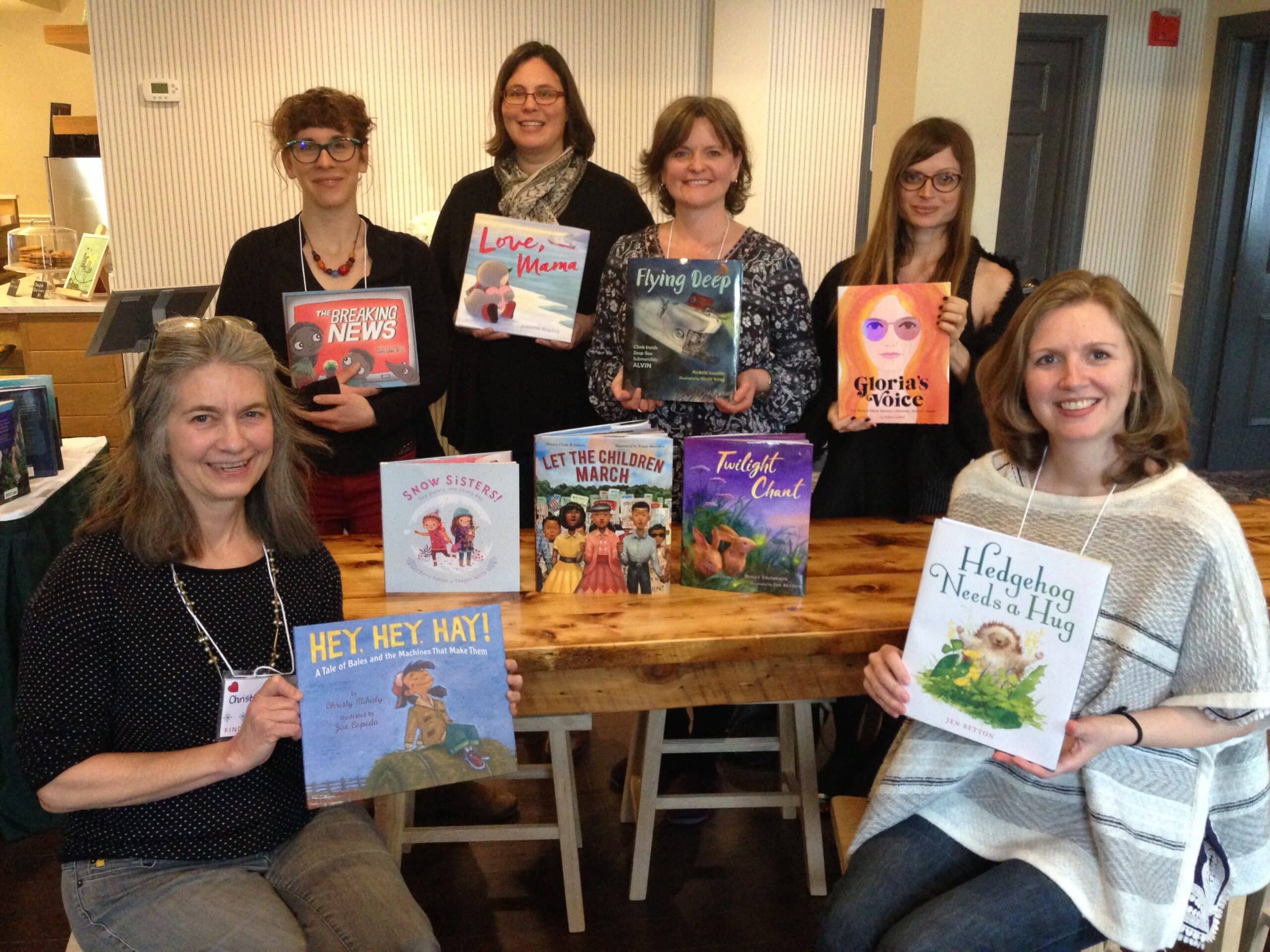 Collaborate.
The writing community offers many chances to lighten your load by sharing it. For example, I knew I couldn't create a blog on my own, but in 2014 when I saw a call for people to contribute to a group blog about writing for kids, I volunteered. That's how GROG—the group blog for kidlit writers, librarians, and educators—was born. As a group of 13, we not only created a vibrant blog, we formed an online group that has provided support, information-sharing, and friendship through the ups and downs of writing and life.
Another recent example is Epic 18. Last year, Hannah Holt and other writers and illustrators anticipating 2018 debut picture books banded together. In this online forum we consult and support one another, answer questions, and sympathize through the sometimes-painful process of dealing with critical reviews, facing empty seats at book readings, vetting storytime crafts, etc. Through Epic 18, I've "met" picture book writers around the world. One of those is Margaret Chiu Greanias, debut author of Maximillian Villainous. In fact, Margaret and I are planning a couple of joint readings in California bookstores in October. Because along the way I've learned that book promotion—like so much else—is more fun when you share!
I'm sure each of you will have your own ideas for meeting people and creating supportive writing relationships. Good fortune to you, as together we continue to build this Children's Literature community.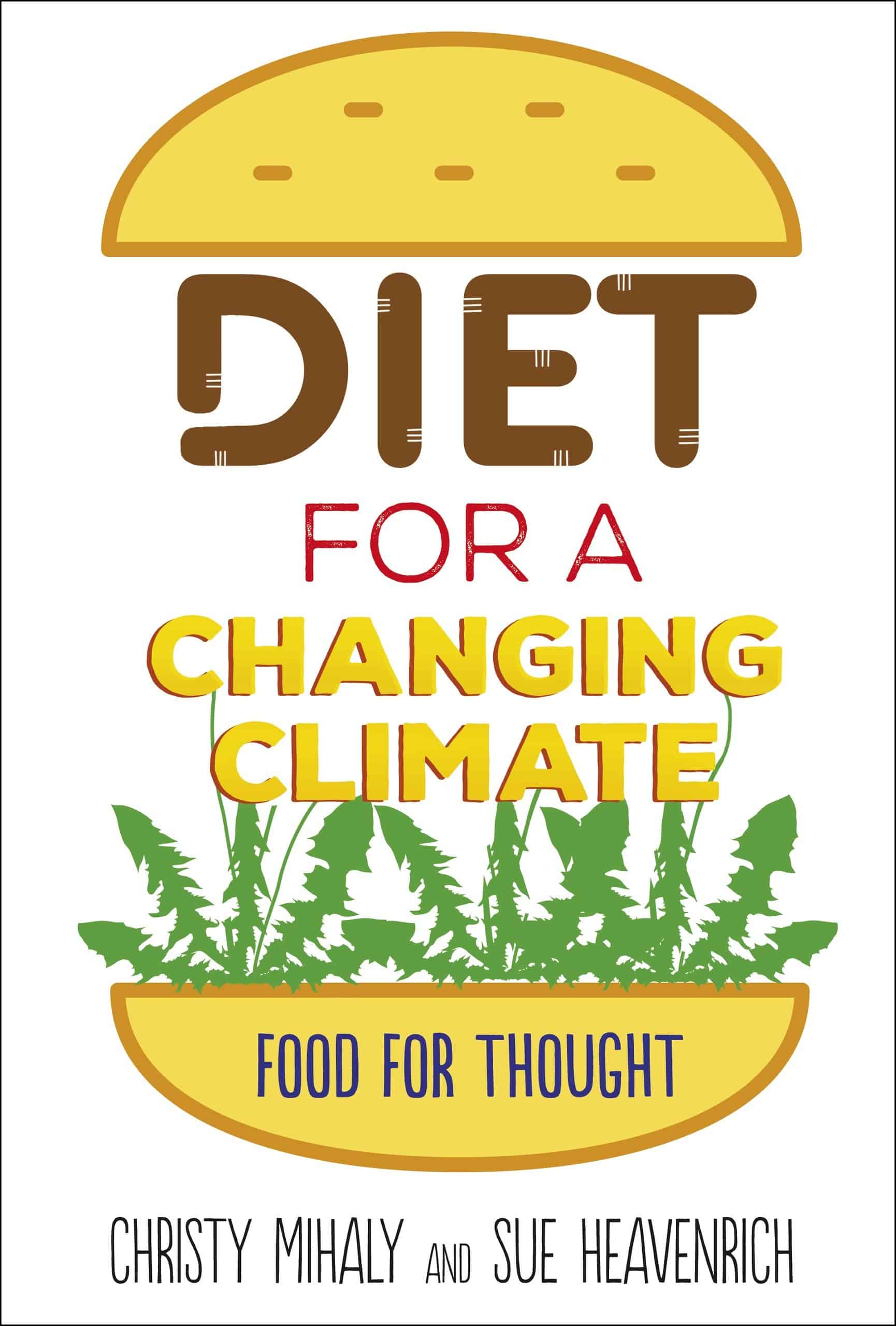 Christy Mihaly's debut picture book, HEY, HEY, HAY!, a rhyming celebration of making hay, came out on August 14. Her nonfiction YA, DIET FOR A CHANGING CLIMATE: FOOD FOR THOUGHT, co-written with Sue Heavenrich, releases October 1. Christy has published nonfiction books in the educational market, as well as articles, stories, and poetry for children's magazines, and she blogs about children's literature. She writes in Vermont, under the careful supervision of her dog and cat.
One lucky 12 x 12 winner will a copy of HEY, HEY, HAY! So, go get those September drafts written!