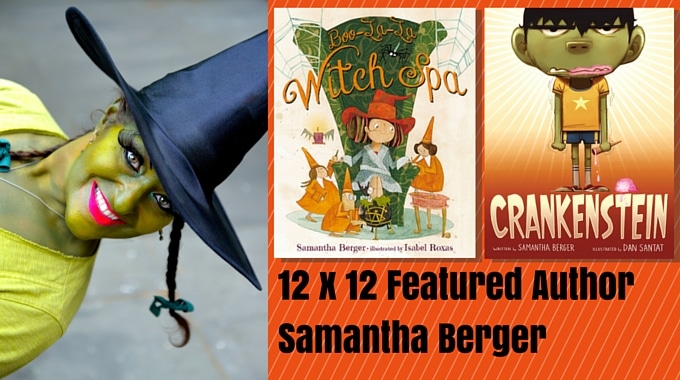 12 x 12 October Featured Author – Samantha Berger
I'll admit, I've been a fan from afar of Samantha Berger's for quite some time. Mostly just of the "let me stalk her on Facebook" kind, but recently I decided to do something about it — invite her to be a featured author for 12 x 12. I mean, just check out her current headshot! Now THERE is a picture book author!
Who better to kick off October than someone with books titled, BOO LA LA, WITCH SPA and CRANKENSTEIN? They're spooky-good and monstrously fun. So please welcome, Samantha!
Samantha has graciously offered the three books featured in her post as prize for one of our 12 x 12 members! Better start writing!
Julie, thanks so much for having me on 12 x 12!
It's an honor to be….(drumroll, please) ONE OF THE FEATURED 12!
(insert 12 hoots and hollers here: ________________________________________________)
Once upon an interview, someone asked me how I got into doing "mash-up themes" in my picture books.
I stood there, silently, and blinked twice.
"Um….mash-up themes? Er…could you elaborate a little on the question?" I asked, not understanding AT ALL what she meant.
She explained.
"Well," she said, "There are a lot of books about being cranky. But your book CRANKENSTEIN, is a mash-up of an emotions book, with a monster book."
I had honestly never thought about it like that.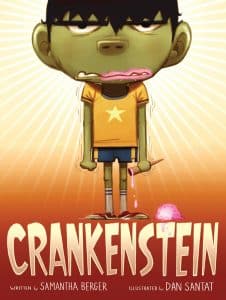 She went on.
"And there are hundreds of bedtime books in the world. But your book SNOOZEFEST, is a mash-up of a bedtime theme, and a music theme. Together. I've never seen that."
Suddenly, I was the one asking questions.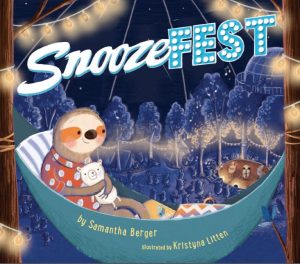 "Did you find that to be the case with BOO-LA-LA WITCH SPA as well?" I asked, about my newest book.
"Of course!" She replied.  "There are endless Halloween themed books. But witches going to a spa? That's glam meets gross-out! You're the Mash-Up Queen."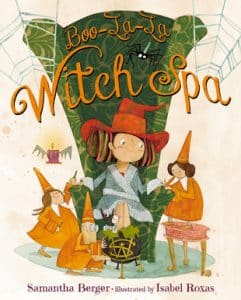 I took this information (and newfound title) and sat with it for a minute.
I never set out with the intention to create "genre mash-up books."
My ideas come to me much more organically (and sometimes in my SLEEP!) but it's interesting that my books can be perceived that way, just by me being true to myself.
Everyone writes in his or her own way, and that should be honored, but the way that I write goes a little something like this:
*Tell the stories you're *compelled to tell*, the ones that will make you BURST if you don't tell them.
*Tell your story like pure, uncensored YOU. Let your voice be heard, loud and clear, right through the page.
*Never talk down to your audience. They're way smarter than anyone knows.
*Read your stories out loud, that's what picture books are all about!
*Create a story that isn't in the world yet, but SHOULD be. Longs to be!
*Don't worry about genre labels like "mash-ups." Worry about telling a great story that emotionally connects with those who read it, whatever age they might be.
*And (and this one I can't stress enough) don't ever let the way people label or categorize your work, stop you from doing something NEW.
For me, just when people think they know exactly what to expect from me, that my work is funny and punny and irreverent and smile-inducing…I will SURPRISE THEM ALL, and show them a side of myself they never saw coming.
People are dimensional. Honor ALL your dimensions.
*Be YOU, put YOU in your writing, and create a new genre, they'll have to explain to YOU!
Now go, write, Writers!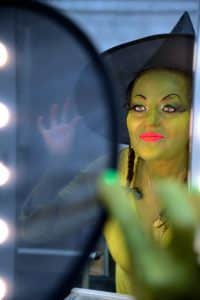 Samantha Berger writes and writes and writes (she even wrote *this*).
She has written picture books like CRANKENSTEIN! illustrated by Dan Santat (Little, Brown, 2013), A CRANKENSTEIN VALENTINE (Little, Brown December, 2014), WITCH SPA illustrated by Isabel Roxas (Dial, August 2015), and SNOOZEFEST illustrated by Kristyna Litten (Dial, January 2015).
She also has written picture books like SANTA'S REINDEER GAMES illustrated by John Manders (Cartwheel, 2011),MARTHA DOESN'T SHARE, and MARTHA DOESN'T SAY SORRY illustrated by Bruce Whatley (Little, Brown 2010, 2009), which won a Parent's Choice Award Honor.
She has written cartoons and promos for Nickelodeon and other networks. She has written comic books and commercials.
She has written movie trailers, theme songs, slogans, magazine articles, poems, TV-books, sticker books and professional books.
You name it, Sam writes it.
And when she ISN'T WRITING…. She's doing voice-overs, traveling the world, and helping rescue dogs.
THEN…
she writes about that, too!