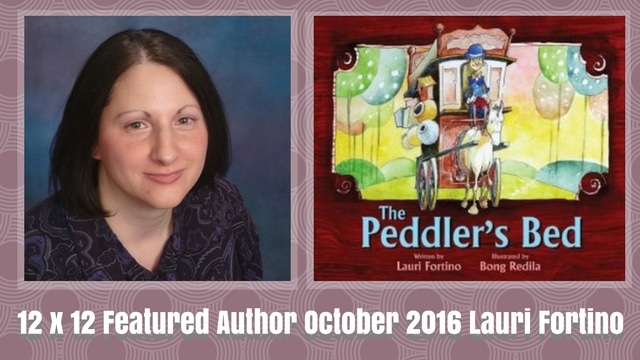 12 x 12 October Featured Author – Lauri Fortino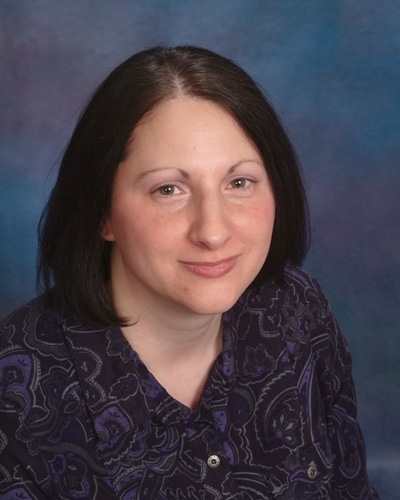 Thank you, Julie! I'm honored to be the October 2016 featured author here at 12 x 12.
For those of you who don't know me, I'm the author of the picture book The Peddler's Bed, which was published by Ripple Grove Press last year. Most of you should be acquainted with Ripple Grove Press thanks to exclusive 12 x 12 webinars, submission opportunities, and the recent writing contest. But just in case you're not, allow me to share a bit about them.
Ripple Grove Press is a family-run company, owned by Rob and Amanda Broder. They're a small, independent publisher that publishes children's picture books exclusively. They're just under four years old, having opened their doors in January of 2013. My book, The Peddler's Bed, was their third book. Monday Is Wash Day by MaryAnn Sundby and Tessa Blackham, their seventh book, was released last month.
I first heard of Ripple Grove Press in September of 2013. They were featured in that month's issue of Jon Bard and Laura Backes' CBI Clubhouse newsletter as a new publisher seeking submissions. I hadn't submitted anything to anyone in quite some time, but I had a few stories ready to go, so I decided to take the chance. In fact, I sent them four manuscripts. (I sent four, all separately, only after inquiring if it was okay. I don't recommend sending more than one at a time. Publishers don't like that.) To my surprise, I received a phone call from Rob Broder only a month later. They loved The Peddler's Bed! After careful consideration of the contract, I signed and returned it via e-mail on October 31, 2013. Nearly two years later, The Peddler's Bed was released into the world.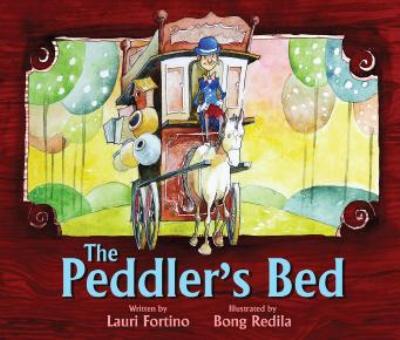 As an unagented writer, using a small, independent press was my best option for breaking into the traditional publishing industry. Working with Ripple Grove Press has been a rewarding, exciting, and educational experience. Here's why.
1. I'm part of a growing family.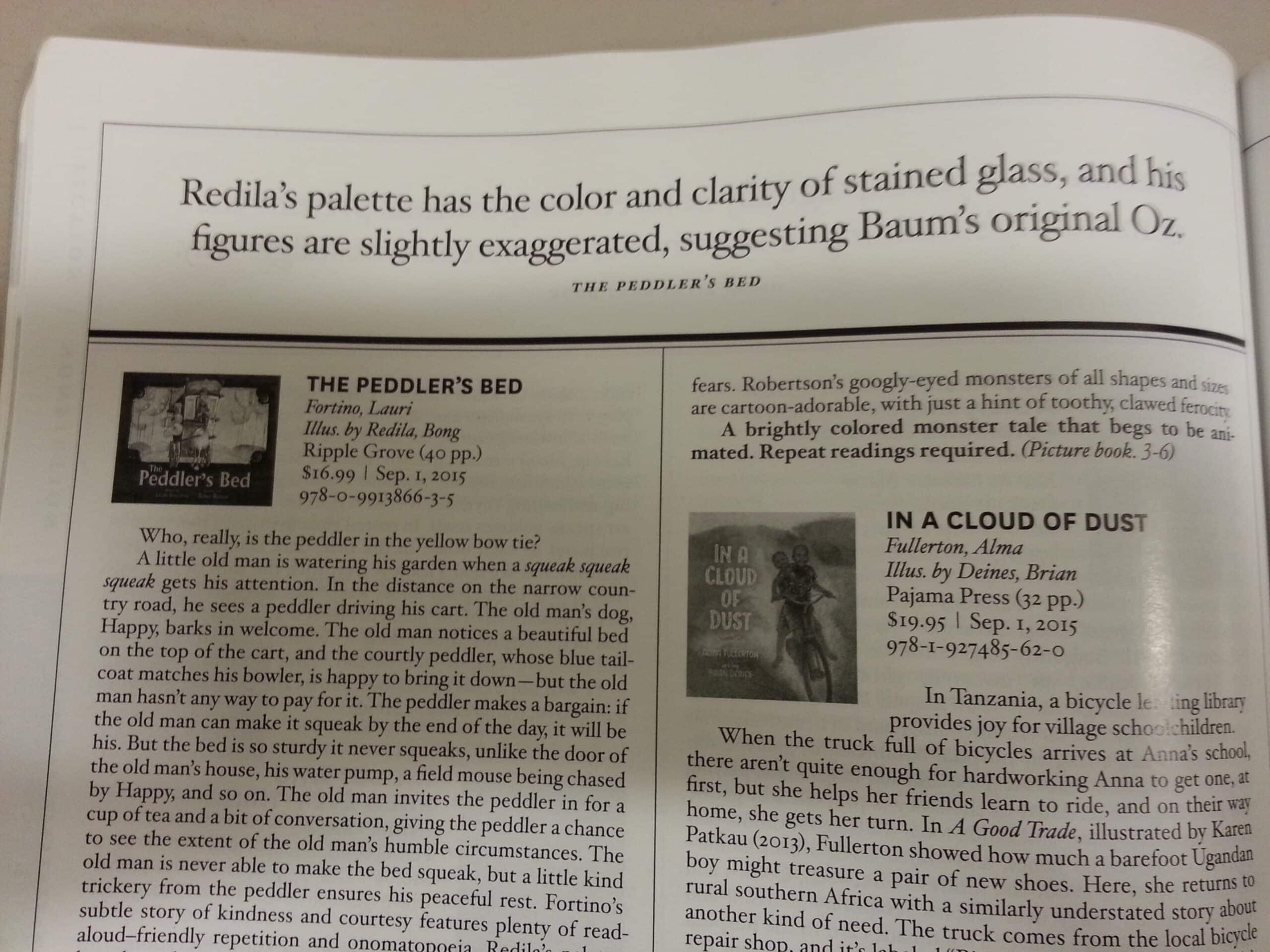 Since my book was just their third book, I feel I'm part of something extra special. As their business grows, they share their latest news with all of us. When they announce upcoming books with new authors and illustrators, we cheer for them and help spread the word. We're all connected.
But we maintain a professional relationship. I don't bombard them with e-mails or phone calls. I don't send them funny animal videos on Facebook. I do let them know when I come across new reviews or mentions of The Peddler's Bed, or about book signings and events in which I'm participating. But I don't text them just to chat. And I certainly don't have unrealistic expectations that they will publish everything I've written.   
2. They valued my opinion.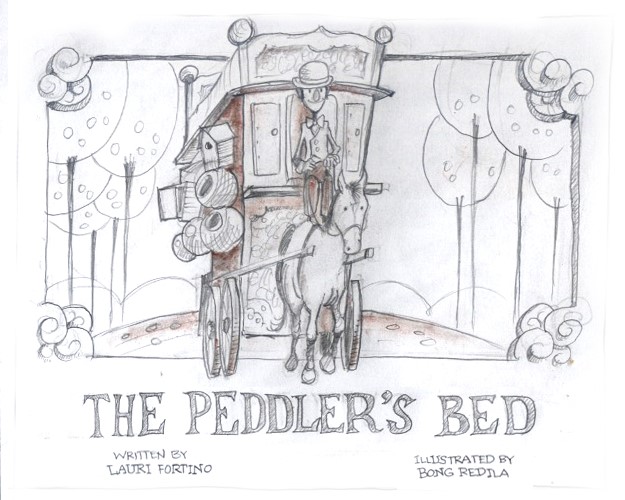 Before bringing the amazingly talented illustrator, Bong Redila, on board, Rob wanted to hear my thoughts on illustration style. We discussed at great length, over the phone, various books and illustrators whose work represented styles that we could envision in The Peddler's Bed. Once the illustration process was underway, sketches of the cover and first spread were shared with me. Near completion, proofs of the entire book, in PDF form, were e-mailed to me. (It was incredible to see the book coming together and nearly done.) Rob and I went through it together, page by page, via Skype. He was genuinely interested in hearing my opinions, answering my questions, and addressing my concerns.
But they made the final decisions based on what they believed was right for the book and the business. We didn't agree on everything (though mostly we did). I knew enough to leave things in their capable hands. The result: an absolutely fabulous book.
3. I can send new manuscripts at anytime.
Having established a relationship with Ripple Grove Press, I no longer have to query or include formal cover letters with submissions. Just a quick e-mail with the manuscript attached will do. I'll receive a response within weeks instead of months. If I haven't heard back, I'm free to follow up.
But I'm no more likely to be published (again) by them than a writer who sends them something for the first time. As a small publisher that puts out just a few books per year, they must be highly selective. This is their livelihood; they simply can't publish everything.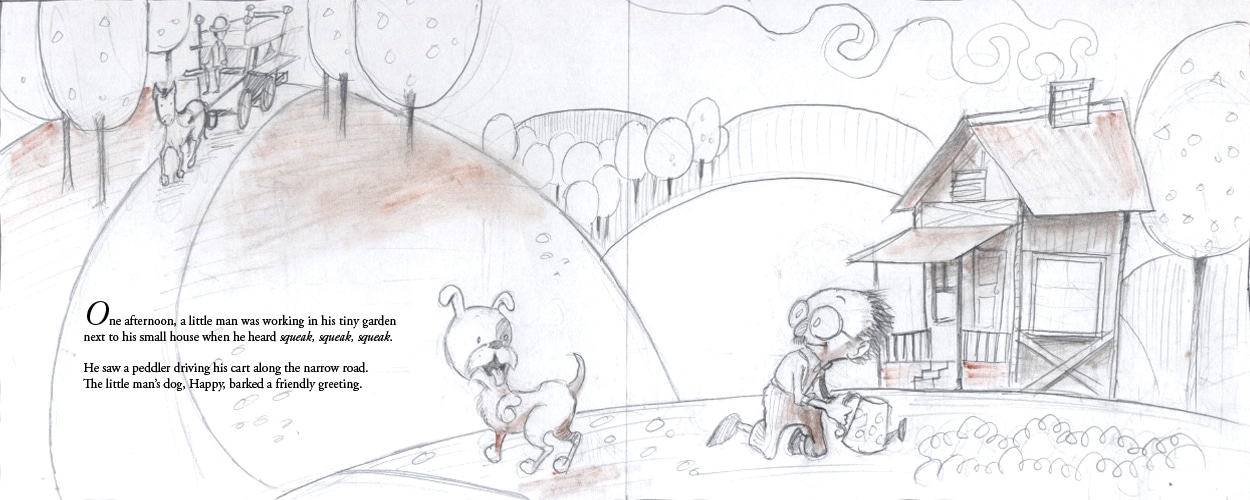 4. They market their books.
Ripple Grove Press mails catalogs to booksellers. They attend conventions and book festivals. They send advance copies to big name reviewers, including Kirkus and Publisher's Weekly. They enter their books into national contests. They get their books up on Amazon and other online bookstores. They're also active on social media, including their blog, Twitter, Facebook, and others. They do a lot to promote their books.
But that doesn't mean I should sit back and watch. The Peddler's Bed was a collaborative effort. It belongs to all of us–author, illustrator, and publisher. I've done my best to help. I've participated in book signings. I've sent the book out to reviewers and contests. I've done school visits, interviews, and giveaways. I've donated copies to libraries and other literacy organizations. And I've shared The Peddler's Bed at my local SCBWI's annual conference. Ripple Grove Press didn't ask me to do any of that. But why wouldn't I want to promote our book? If I could do more, I would.
The Ripple Grove Press submission guidelines state that they want "an interesting story that captures a moment with a timeless feel." I encourage you to read all of their beautifully illustrated books to get a sense of what that means. The Gentleman Bat evokes a bygone era. Too Many Tables is silly and lighthearted. The Peddler's Bed has a folktale-like feel. Mae and the Moon is a cozy bedtime book. Salad Pie is a super sweet friendship story. Lizbeth Lou Got a Rock in Her Shoe is a fun, full-circle tale. Each of these books is very different. But all of them captured the attention of Rob and Amanda Broder.    
Rob and Amanda are passionate about publishing exceptional children's picture books. I'm thrilled to be a part of that. I'll continue to submit my work to Ripple Grove Press with the hopes that one day I'll hit on something that they love as much as The Peddler's Bed. Perhaps they'll love your story too.
I'd be happy to answer your questions about my experience with Ripple Grove Press if you leave them in the comments.
In celebration of its first birthday, I'm giving away, exclusively to 12 x 12 members, five signed copies of The Peddler's Bed. In addition, I'm offering a manuscript critique to one 12 x 12 member (non-rhyming preferred).
Lauri shares and celebrates picture books on her blog Frog On A [B]log. Besides writing, she works at her local public library. One of the perks of her job is being the first person to take home all of the new picture books. She enjoys spending time with her husband Chris and their dog Java (both of whom inspire her writing) at their home in Syracuse, NY.
Follow Lauri on social media.