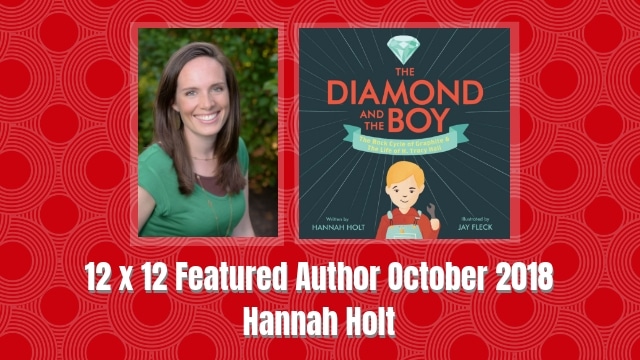 12 x 12 October 2018 Featured Author – Hannah Holt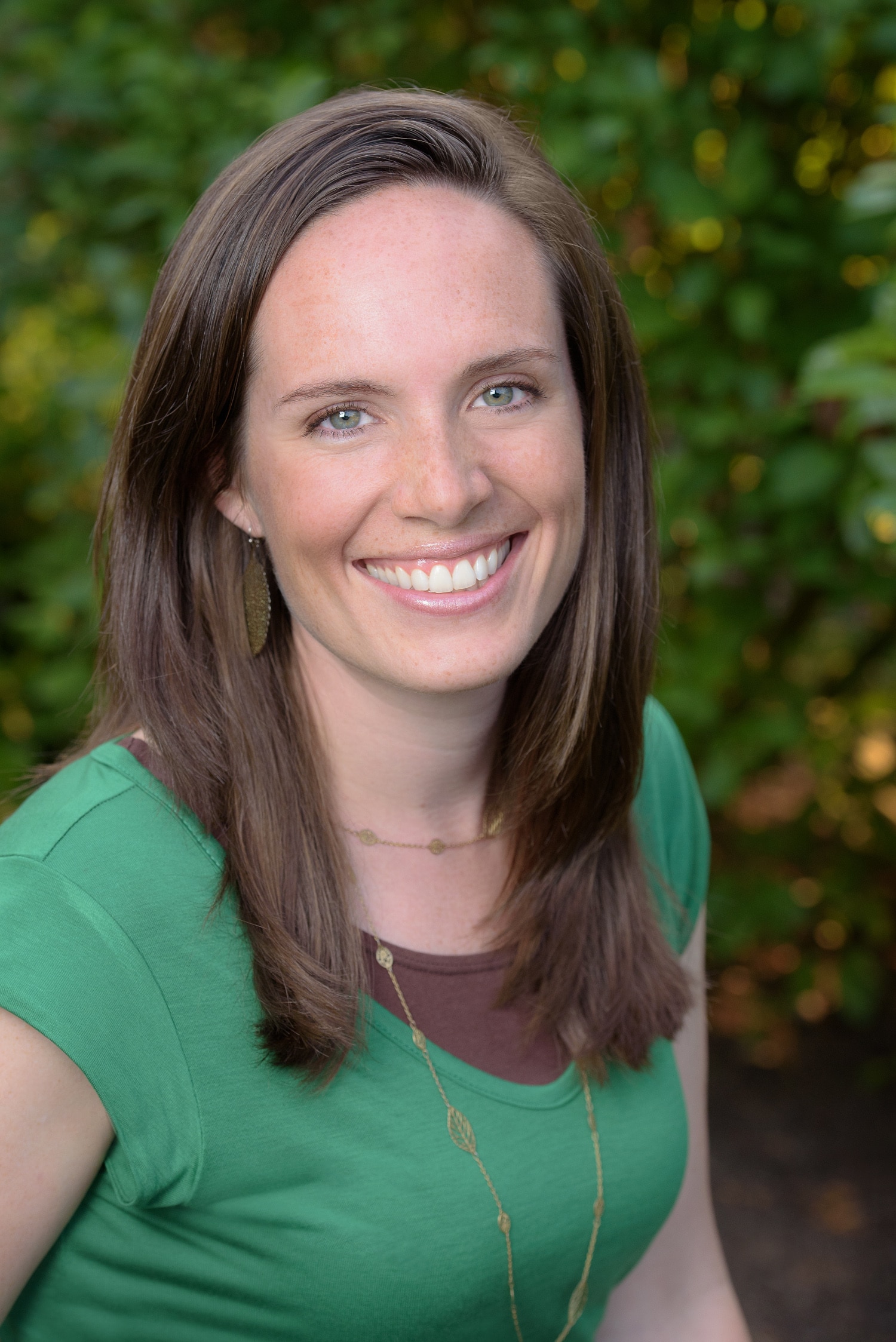 Hannah Holt is one of our 12 x 12 charter members. She's been around since our auspicious start in 2012 and this month, her debut picture book, THE DIAMOND AND THE BOY, arrives. Hannah is proof that hard work and perseverance pay off. We could not be more thrilled for Hannah and we look forward to many more books! Congratulations, Hannah!
Write It Anyway!
Publishing books for children is a lot like running a distance race. I used to run competitively. That was before parenthood made my nights hard and my muscles soft.
However, last Saturday, I laced up my shoes for my first 5k in years. As I slid into my dinged minivan—complete with car seats and graham cracker crumbs—I glanced at the dashboard. Oh, no! My kitchen clock must have stopped. I was running late.
I sped to the event, but all the runners were gone. I had completely missed the start.
What could I do?
As a writer, I often feel like a late beginner. Ten years ago, I knew nothing about publishing. I had no writing contacts, no related degrees, and only one completed manuscript.
On a bleak night during those early years, I wrote in my journal, "I have this nagging fear that I'll never be good enough."
However, my desire to write was stronger than my doubts. Desire pushed me to the library where I checked out every book on children's publishing I could find. It made me bold enough to attend a conference where I met Julie Hedlund and eventually joined her 12 x 12 challenge.
My odds of being published still weren't good, but I took a lot of chances. Some of them paid off. I sold my first magazine article. Fellow writers became friends. I joined critique groups and received honorable mention in a picture book writing contest.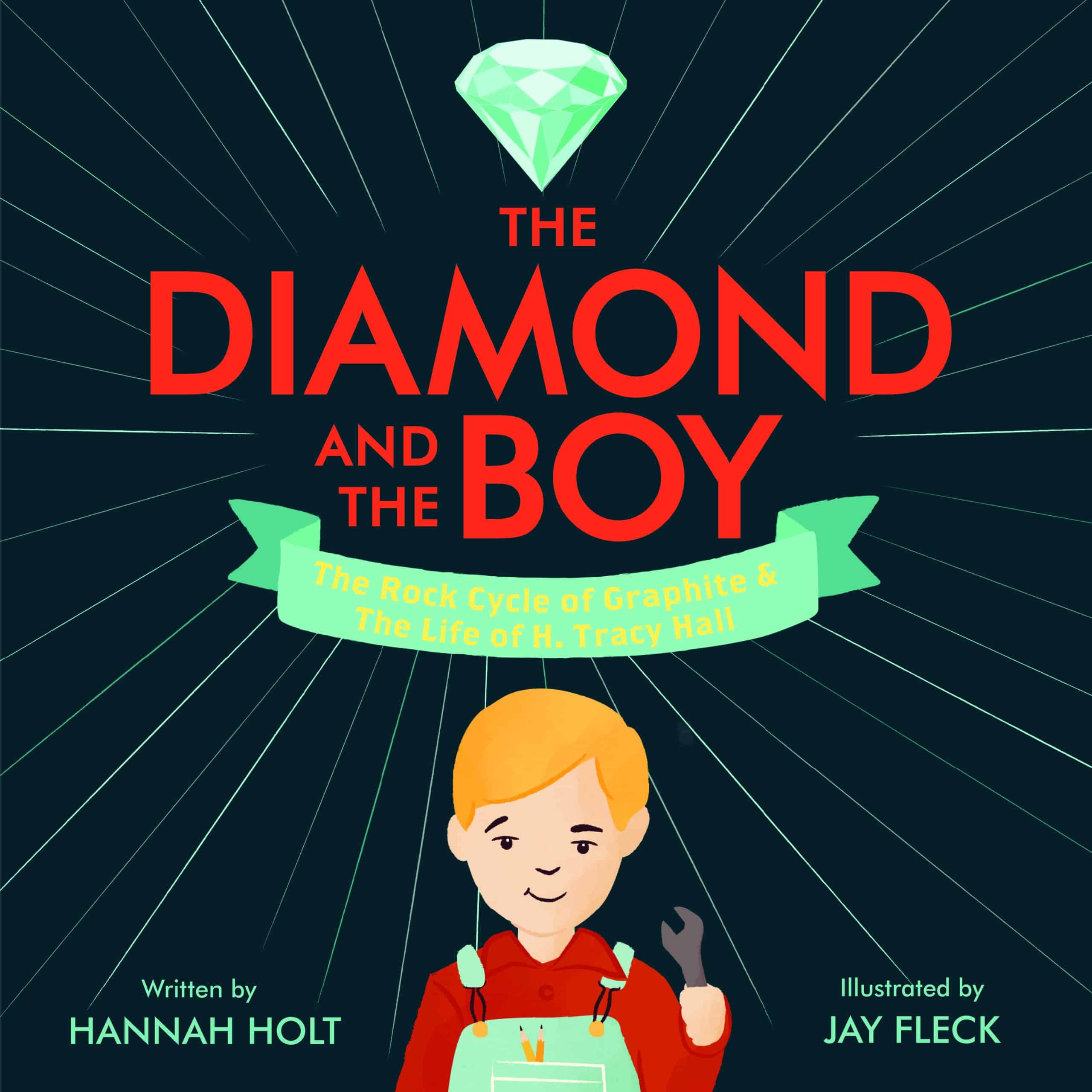 Then wonder of wonders, I signed with an agent: Danielle Smith! I felt sure a sweet publishing deal would be just around the corner! After all, she was making deals left and right for other clients. Unfortunately, it didn't work out for me. After a year on submission together, I didn't received so much as a rejection letter.
When we parted ways, I felt like I had missed the start of a race. Good friends were already crossing the finish line with book deals, while I remained stuck at the beginning. I faced a choice: I could quit or I could run my own race.
I decided to keeping going. I sent a handful of new queries. They were all rejected. I sent out another—two requests for more work. I sent out another and another round. After a year of querying I signed with a new agent—Laura Biagi. She sold my first book, The Diamond & the Boy. It's out now!
 For reference, here's the Twitter pitch about the same book that my first agent, Danielle Smith, requested.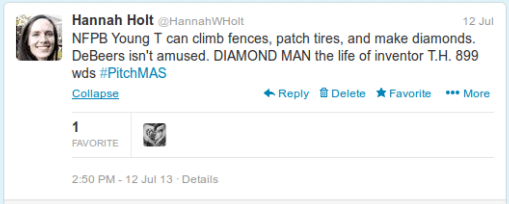 Note the date: July 2013. Five years later, this book is finally out in the world!
I still have nagging fears and moments of doubt, but I quiet those insecurities by going to work. The real work of being a writer, like the real work of running, doesn't happen in the public eye. It happens early in the morning in sweatpants and a T-shirt. It isn't glamorous, but regular writing practice gives me the courage to try impossible things. I've learned it doesn't matter when I fail. Failure is only final if it stops me.
On the morning of my bungled 5k race, disappointment froze time for a moment. Then I stepped forward, signed myself in, and headed down the empty street. In the distance, I saw runners rounding a corner. I chased after them.
I found my groove and picked up speed. I passed a few people. Then more and more, but I wasn't running against them. I was running for me. My lungs burned and my legs complained, but I pushed harder.
As I crossed the finish line, I gasped for breath. It was a few minutes before I could stand upright again.
When I looked at the results sheet, I couldn't believe it. I didn't win, but I did place—second. I've never been more proud of taking second.
No one wins every race, but you never know what might happen until you try. You never know if a scene will work until you write it. You never know if a revision will take until you revise it. You never know if a manuscript will sell until you submit it.
Go for it. Write it anyway!
Hannah Holt is a children's author with an engineering degree. Her books, THE DIAMOND AND THE BOY (2018, Balzer+Bray) and A FATHER'S LOVE (2019, Philomel) weave together her love of language and science. She lives in Oregon with her husband, four children, and a very patient cat named Zephyr. She enjoys reading, writing, running, and eating chocolate chip cookies.
This month's check-in winner will receive a signed copy of THE DIAMOND AND THE BOY! Go forth and write!