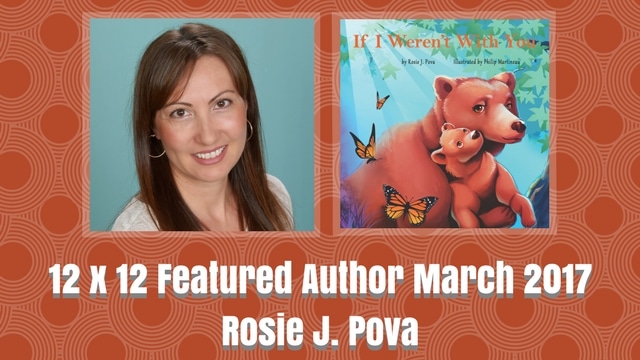 12 x 12 March 2017 Featured Author – Rosie J. Pova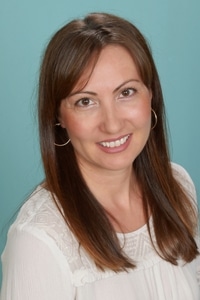 We're excited to have 12 x 12 member Rosie J. Pova as our Featured Author this month. Rosie has two books coming out this Spring! Not bad considering just over a year ago she was ready to hang up her pencils and let it all go. If you've ever felt like that, read Rosie's story and her tips for persevering. Then check out Rosie's giveaway at the bottom of this post for your chance at some picture book swag!
PERSIST IN THE FACE OF HEARTBREAK BY FOCUSING ON THE CRAFT. AGAIN AND AGAIN. RECHARGE BY IMPROVING YOUR SKILLS AND CHANGING YOUR PERSPECTIVE
In the beginning of 2014, having just signed with an agent, I was finally able to breathe a sigh of relief and shift my focus from querying back to creating. There was, of course, the stress from being out on submission, but producing new work would keep my mind off of it.
So I plunged into multiple projects and my writer's light was reborn, fueled by regular critique sessions with my critique group where the thrill of the story took central place.
At the beginning of 2015, the agent and I parted ways (very amicably) and I was still an unpublished writer. (For the record, I did not blame anyone but myself for my circumstances, as painful as they were.)
At the time, I'd been writing for about ten years, attended conferences and workshops and had been in a critique group for years. My body of work had slowly expanded and had gotten into a healthier state. But I wasn't quite there yet, as it turned out. Something was missing.
Faced with that major setback, I looked for a quick way out of the pit. I needed a fix.
You know the lyrics from Taylor Swift's song, "Band-Aids don't fix bullet holes?" That's what my initial plan of action was kind of like. Instead of digging deep into the wound with a sharp instrument–or a sharpened pencil–to extract the true culprit causing the failure, I thought querying more agents and editors was the way to put myself back into the game.
So I started sending out work again. The rejections came, though more and more of them were personalized . . . On occasion, an agent or editor took the time to throw in some encouraging words or invite me to query them again with something else. I've gotten positive feedback from peers. All good signs were there. I anticipated my breakthrough to come very soon. I believed success was just around the corner.
But it wasn't.  It seemed like I was still walking the same long street and there was no corner.
A few months later, in mid-2015, frustrated with my lack of progress, I told my critique group I was taking a Sabbatical. I felt like I wasn't going anywhere, wasn't progressing enough on my craft anymore and that I needed something else. I needed to play bigger. I decided to spread my wings.
So I threw myself into a binging craft marathon. I enrolled in every workshop within reach, attended every conference I could afford and hired every freelance editor within my budget (I stretched to the max!). I read more books on the craft–I love those! In short, I immersed myself in the goods of great writing and learning from top professionals.
The best part was that I connected with writers I admired who gave me guidance, who were encouraging and I got to learn from them. One of those writers was Tammi Sauer. Her workshop was amazing–the best, most helpful and complete workshop on the craft, business, author presentations and school visits combined. During one of Tammi's writing exercises, I was able to explore a character more fully and finally figure out the resolution of that quirky story. (That manuscript later got me two agent requests for more work and an offer of representation.)
Anyway, I was very inspired again to keep going, developing my craft and just enjoying the writing. The thrill of coming up with something unique lifts you up every time.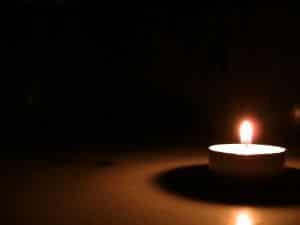 I kept going to conferences and workshops. Two months later, Tammi and I met again at another conference. As she introduced me to one of the presenters, she said something along the lines of, Rosie is one of those writers on the brink of breaking through. She's been going to conferences, workshops . . . She'll be published soon. (Speaking about my conference attendance, at one point we were joking that I was everywhere.) Although I didn't want to get my hopes up, I wanted to hold on to Tammi's words. I wanted to believe them. So mentally, I gave her prediction a year to manifest. This was in October of 2015.
So I kept doing my thing: went to another conference, registered for PiBoIdMo, and worked on my list of thirty shiny new ideas. I was also submitting again. Hopeful. Then heartbroken.
The day that pushed me over the edge was in mid-November of the same year, just over a month after my conversation with Tammi. I remember receiving two rejections in the mail. Then two more via email. It was 11:55 p.m. and as I was about to close my laptop and go to bed, another rejection popped into my inbox. Five total that day.
The fragile light I was clinging to was blown–a bucket of ice dumped over it then a boulder dropped on top. A solid, heavy boulder sitting over my iced, dead candlelight. There was no escape.
Despite everything I tried, nothing worked. There was no breakthrough, only breakdown.
I pulled out my notebook and wrote this: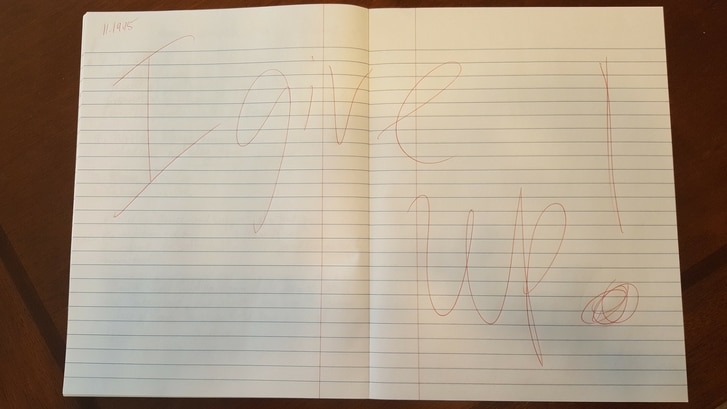 As I moped around that month, I still finished my list with thirty ideas (four of them are now manuscripts I wrote for my 12 x 12 drafts). But my idea #30 read this: I Give Up.
I thought, either that's it–the end of my efforts–or one day I'd write a story about not giving up even when you feel like it.
Another month passed. I realized that perhaps I needed more craft infusion. I felt the urge to revisit the basics of the craft. What was I missing? If trying hard wasn't enough, I needed to try harder.
I also remembered Tammi's words.
With the start of the New Year, I signed up for the 12 x 12 Challenge in 2016. I was going to focus on craft even more deeply. My antidote habit had taken formation. After failure, inject craft.
So I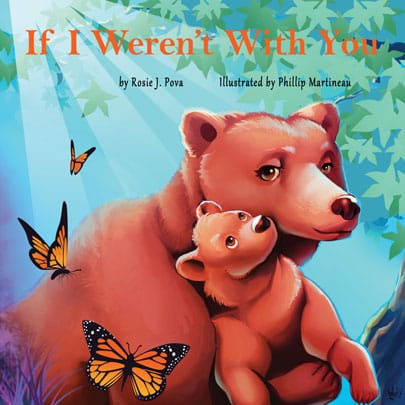 did. I wrote my drafts. Revised a lot. Attended the live webinars and watched the replays. I found a new wonderful critique group.
Then came ReFoReMo. I checked out books from the library, read and analyzed mentor texts. Later that year, I signed up for another online picture book course. I was going full speed again.
In addition to craft books, I also read some on personal development and started implementing their principles. What a difference that made! (I strongly recommend books on personal development–changing your mindset will turn the world around for you.)
So. remember my conversation with Tammi in October of 2015 when I gave her prediction a year to realize? In September of 2016, I signed with my agent and also signed three contracts with a publisher.
In summary, a few pieces of advice I can pass out to writers in distress:
1. In times of despair, try these two things to help you out of the funk: work on developing your craft and connect with the community.
If you keep banging your head against the wall, hoping that the wall will eventually move out of your way, please reconsider. Instead, look around and search for ways to go around or go through. You'll need some wisdom and tools, but those can be acquired through learning.
There's a strong satisfaction and a feeling of progress from expanding your knowledge. As long as you're learning–even from your failures and mistakes–you're moving forward. You're improving. Don't let your craft become static. Arm yourself with new tools, write new stories, make new connections. Not only will you be improving your writing, but you'll be creating more opportunities for yourself. You won't just count on a different outcome by repeating an old exhausted way of presenting yourself. You will be building a fresh "presentation."
Know when it's time to change things up. Just because you got into a comfortable routine that felt safe but not productive, it doesn't mean you should stay in it. If it's not working, move on. Be open to explore different options that will push you to grow. Be grateful, but never content of your progress. Strive for more and better. Take a chance as soon as you see one, before you have time to second-guess yourself or talk yourself out of it.
2. View your failures as opportunities and your road blocks as blessings in disguise.
If you adapt a new way of thinking about your present lack of success, you'll convert negative energy into positive energy and shift your focus. Instead of thinking, it'll never happen to me (like I was), say to yourself:
It'll happen whenever I'm ready.
I'll work hard to make sure I get to that point.
It's a process and every step is important.
I don't want to leap into something I'm not ready to handle.
I realize that it takes time and effort. And that's a good thing.
You need time for your work to mature. You'll be thankful for the process that prepared you for the spotlight. In the meantime, look at your downs and detours as future material for interesting interviews and encouraging blog posts that will inspire other struggling writers to press on.
Imagine the following scenario and think about how many people would be able to relate to your journey if it went something like this. You made your very first submission of the very first story you ever wrote on your phone while waiting at your son's soccer practice. The next morning, there was an agent offer in your inbox. The following week, you found yourself in a six-house bidding war for your work and five days later you signed a four-book deal with your dream publisher, collecting a hefty advance.
Granted, you'd get the interest and the attention, but you wouldn't be relatable. (Yes, that's right, find the silver lining in everything!) Plus, if that miracle happened to you, there's a high possibility of you having recurring nightmares of green-faced armies attacking you. Overnight success can be daunting. (Not that I know anything about that, just guessing.)
3. Thicken your skin now, while you're in the process of working toward publication–it'll come in handy later. Also, don't run from your fears. Address them.
Oftentimes, beginning writers are bothered by feedback, mistakenly taking it as malicious. But feedback is essential. Your ego, however, might need practice before it settles. This is the time to take it to the practice field and test it again and again.
If you're panicking now, once you get your first book published you'll probably panic even more. I did. But you will be more prepared to handle it. Don't assume that your fears will automatically disappear after the book deal. Reality hits you–your book baby will be out in the world! How will it perform? Will people like it? Will anyone even buy it? What if no one cared? What if you get a bad review? What if. . .
Your mind will try to take you dark places again. Don't let it. Find the root of your fear and put in the labor to suffocate it. (I don't know if that self-doubt ever completely disappears after you've published your tenth, twenty-fifth or a hundredth book. Hopefully, I'll find out and let you know.)
So, pre-published or post-published, keep learning and writing, keep connecting with other writers and people who you admire and aspire to be like. Hang out with friends who support you. Go back to the basics of the craft if you need to and start rebuilding. There are always new books to be read, too, you never know what might spark inspiration.
Get involved, grow your skills, and success will likely follow.
Rosie J. Pova
is a children's author, poet, wife and a mother. She is originally from Bulgaria now living in Texas with her husband and three kids. 
Ever since childhood, Rosie has been fascinated with the power of words. Her passion for writing took her on a long journey of discoveries, learning and growth through the ups and downs, but she is happy and grateful for all experiences. Rosie has three upcoming children's books releasing this year. She dreams of inviting many readers into her make-believe worlds, hoping to touch them with her words. Visit her at her webiste Rosie J. Pova ​Children's Author and follow her on Twitter.
Rosie's debut picture book IF I WEREN'T WITH YOU arrives on store shelves in April, but you can pre-order this book and be eligible for a giveaway swag pack! ENTER HERE!