12 x 12 June 2018 Check-In!
It's official! We are halfway through 12 x 12 in 2019. Time to take stock, see where you are and make any adjustments you might want to make as we head into the second half of the year.
As for me, I've only written one new draft this year (gah!), BUT overall I am happy with my progress so far. I've done TONS of revision, and I even have a new book that went out on submission this month. Nonetheless, time to start weaving some new drafts into the revision mix.
Now it's your turn!
Tell us your progress. Did you complete a draft and/or revision in June? Let us know in the Rafflecopter and in the comments. Our prize comes from this month's Featured Author Michelle Cusolito. This month's prize is a unique one! Michelle is offering one 12 x 12 member a shrunken Styrofoam cup that went to the seafloor on the outside of Alvin. It went down 4400 meters (roughly 2 ¾ miles) off the coast of Bermuda on May 5th. Before it went, FLYING DEEP illustrator Nicole Wong drew an adorable Dumbo octopus on it. Michelle colored the octopus in and both of them signed their names.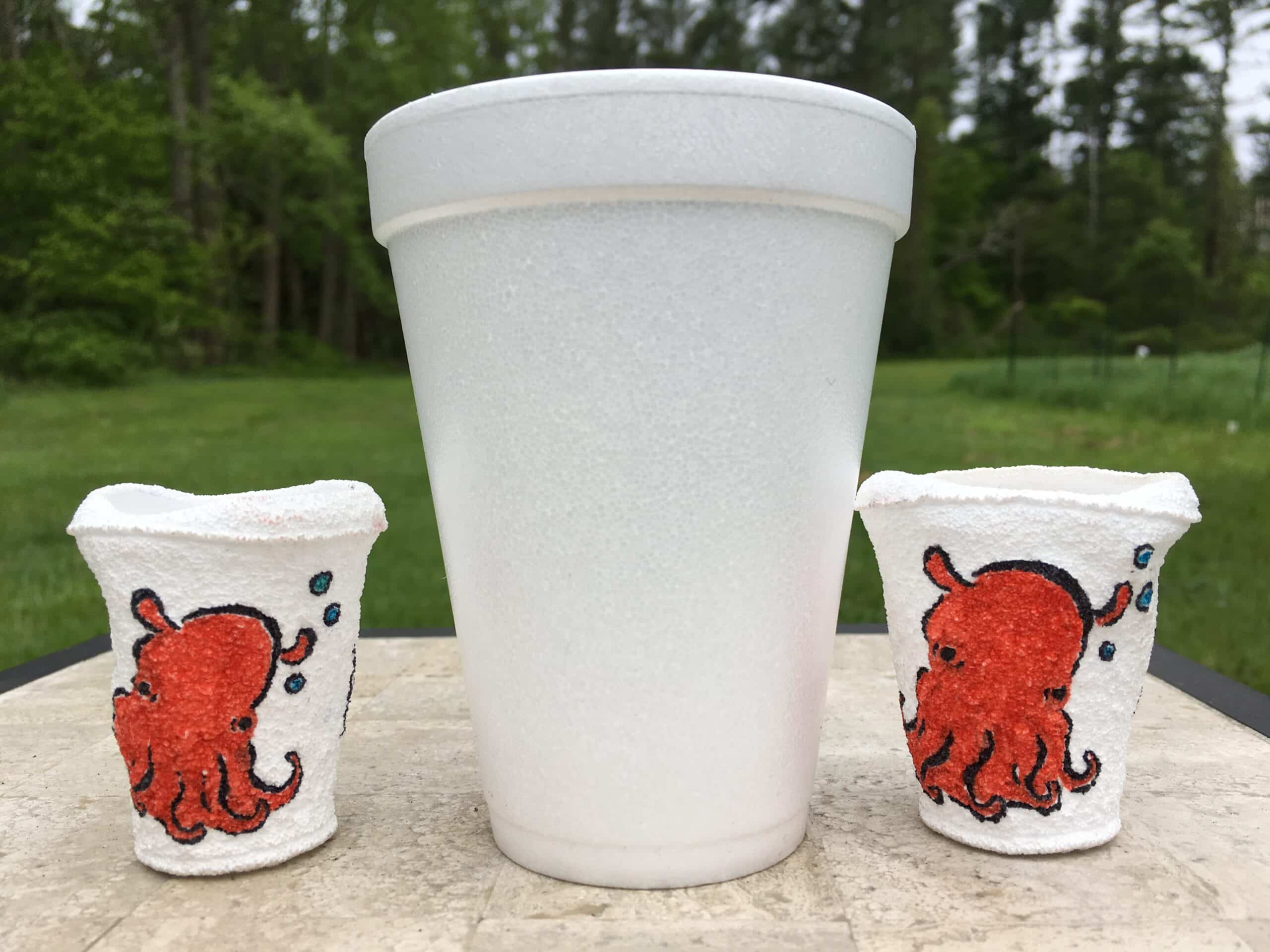 How cool is that?
Here is what you need to do to check in for a chance to win:
See the Rafflecopter widget at the end of this post that says "Shrunken Styrofoam Cup" at the top.
Click on the "Comment on Michelle's post" button. Commenting on Michelle's post is mandatory for this giveaway and you can enter the Rafflecopter even if you didn't write a draft this month. You can comment on the post here.  Click ENTER.
Click on the "Wrote a PB Draft" button. This will ask if you completed a PB draft in June. If you did, click ENTER, if not, move on to the next step.
Click on the last "Revised a PB Draft" button. This will ask if you revised a PB in June. If you did, click ENTER. If not, move on to the next step.
That's it! Rafflecopter will track your points.
You have until midnight Eastern on July 2nd to enter your results. Rafflecopter will draw a winner and it will be announced on the blog on July 3rd.
You do not need to post your manuscript and/or revisions on the forum for them to count. If you wrote or revised a manuscript in June, even if it's just on your computer where no one can see it, then enter the Rafflecopter below.
(Remember, monthly draft and revision badges are awarded separately from your Rafflecopter entry. Watch this handy tutorial to find out how to get your badges. CLICK HERE.)