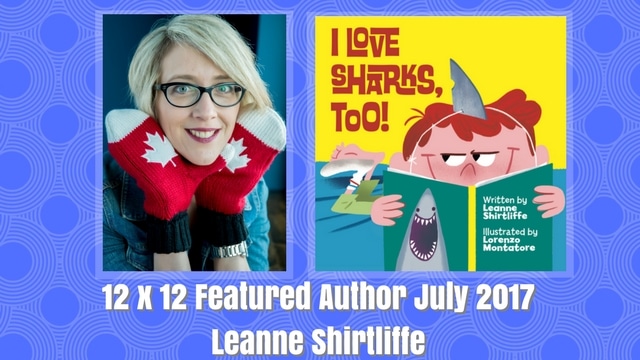 12 x 12 July 2017 Featured Author – Leanne Shirtliffe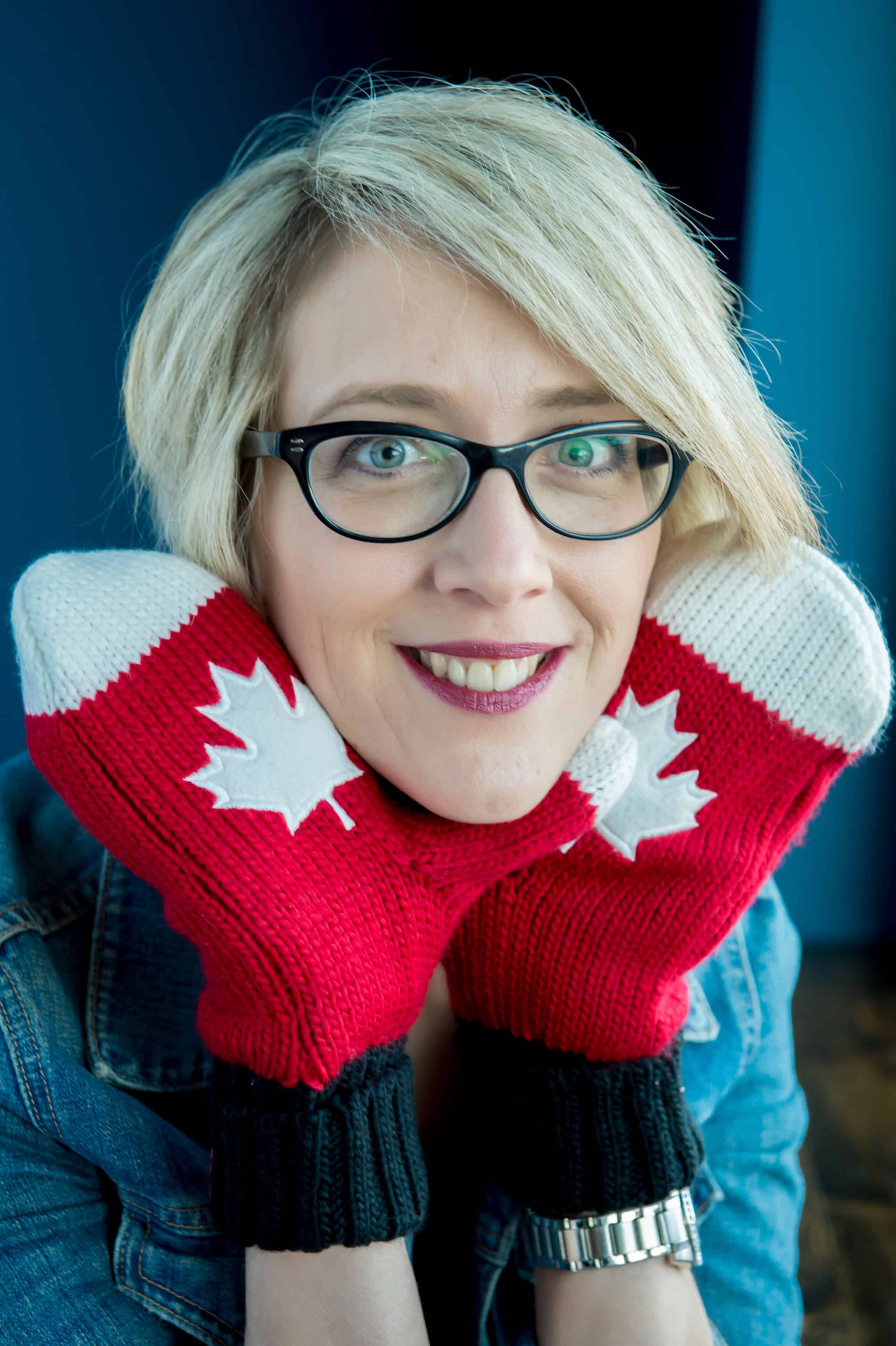 Hey 12 x 12ers,
What a delight it is to be here. Can you see me waving from Canada? There's no wall!
I have a few counter-intuitive ideas to share with you regarding this crazy writing journey we're on.
1. Don't quit your day job.
I still haven't. I teach high school English full time (I just finished my 22nd year in the classroom on June 30th!) I really like not being dependent on my writing income. Not only is it easier to live above the poverty level, but—when I'm not economically beholden to something—I can do whatever I want. I feel this spurs my creativity (while also making me exhausted, much like Stevie's mom in this spread from I LOVE SHARKS, TOO!).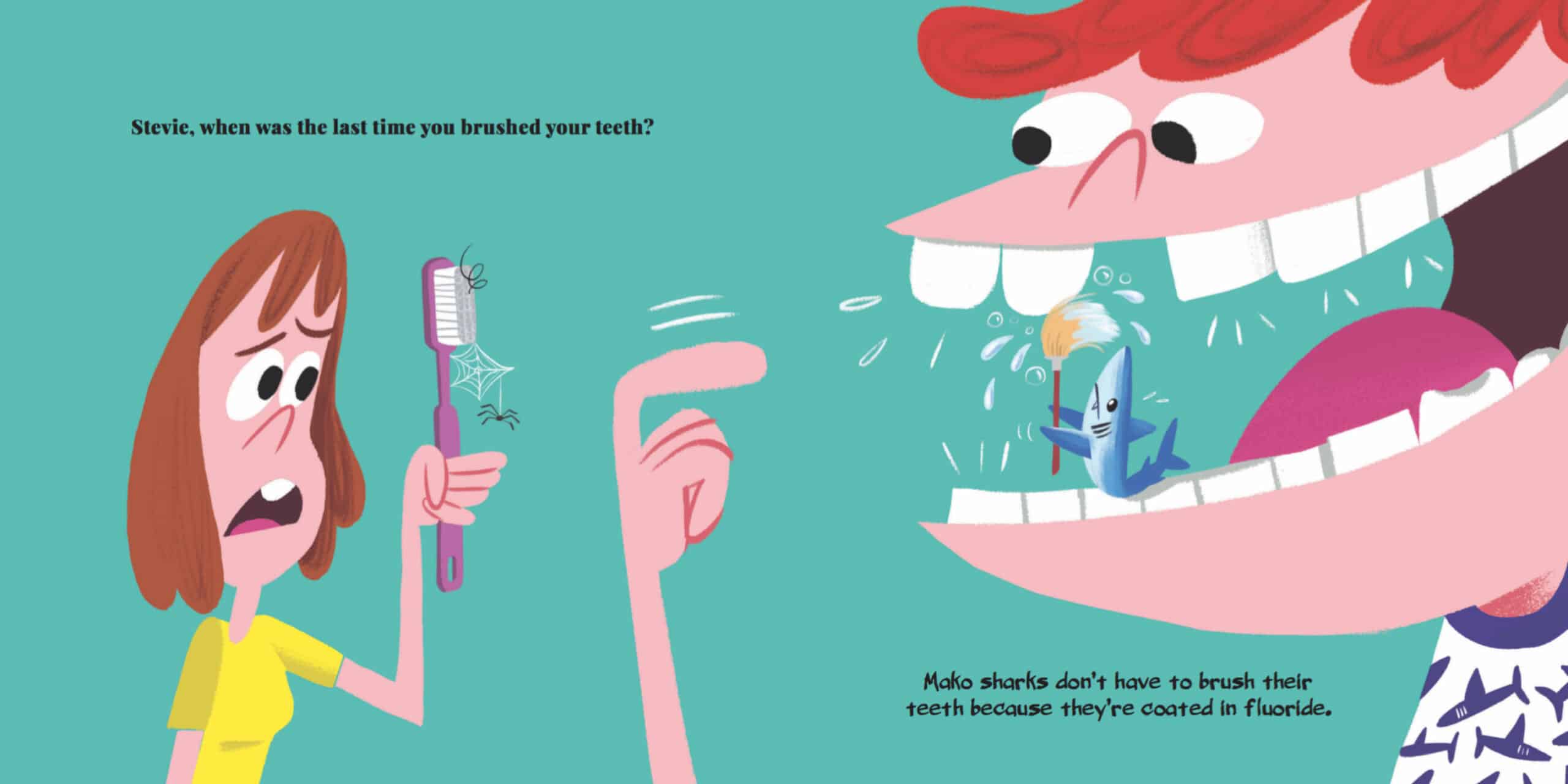 2. Take time off.
It's okay not to produce twelve drafts in a year. It's okay not to write everyday. We don't all have a room of our own, metaphorical or figurative. I'm on my third year of 12 x 12, and my record is finishing four drafts in twelve months. I tend to super-polish only two drafts each year.
If you create more than this: great! If you create less than this: great! You're still creating. Also, if your body tells you to abandon writing and revising and all things except hibernating do it. I took three months away from writing due to a two-month battle with anxiety and insomnia. Then, from January to April, I had my most creative output ever. Time off can help show us which direction is forward.
3. Dare to suck at writing.
I frequently tell school groups that I'm a really lousy writer; I'm just an excellent (and relentless) rewriter. I feel like my first drafts are my cavewoman way of saying, "See? I found this rock and dragged it here with me." Revision is my way of sculpting that rock into art, piece by piece.
4. Go ahead and get caught in the rejection cycle.
If you are rejected, it means you're putting your work out there. I created the graphic below to show you what a healthy rejection cycle looks like.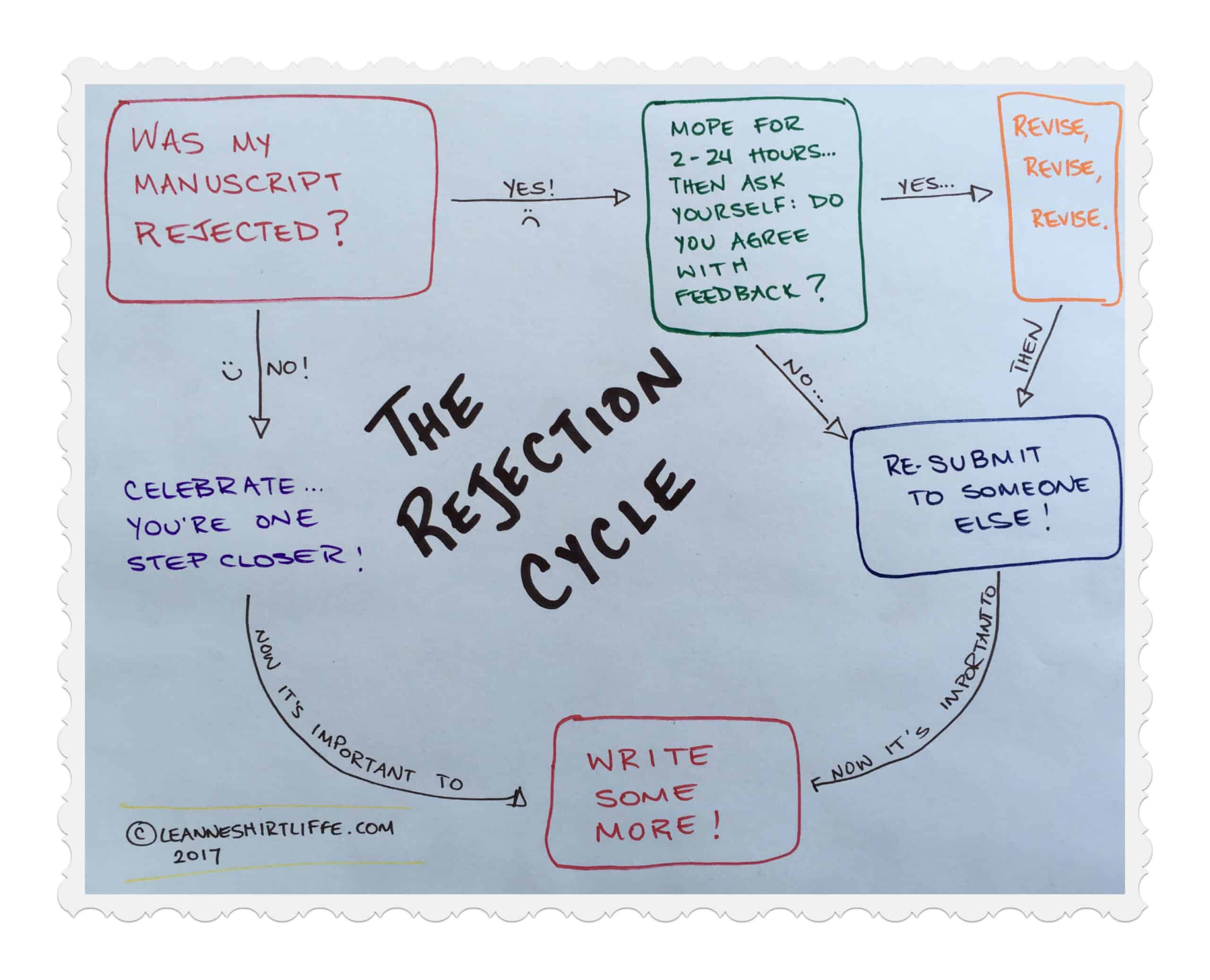 5. Compare yourself.
Comparison may be the thief of joy, but only if you compare yourself to others. Compare the writing you do now with the writing you did five years ago. You weren't writing five years ago, you say? Well then, look at what you're doing now. You spun adverbs like they were fidget spinners? Go ahead…open some old files and see how far you've come!
6. Don't take any of this advice.
Unless it works for you.
Wishing you many words and much laughter on this crazy journey!
Leanne Shirtliffe is the author of four published picture books, with another set to be announced. Her latest, I LOVE SHARKS, TOO! was a 12 x 12 draft from 2015 and was released last month. I LOVE SHARKS, TOO! is illustrated by Lorenzo Montatore. It features a sassy young boy named Stevie who adores sharks. In fact, each time his mom asks him to do something, such as brush his teeth, Stevie responds with a cheeky shark fact, creating a conflict that escalates until bedtime. I LOVE SHARKS, TOO! also features extended back matter that will leave you laughing. Learn more about Leanne and her books at LeanneShirtliffe.com.