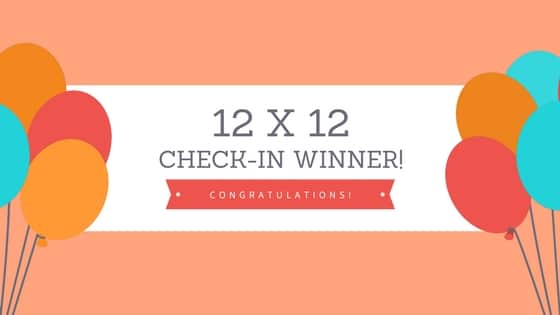 12 x 12 January 2018 Check-In Winner!
It's time to announce the winner of our first check-in for 12 x 12 in 2018. Thanks to Susanna Leonard Hill, our January Featured Author, we will have two winners! One person will win an enrollment in Susanna's course Making Picture Book Magic. Another member will win a personalized signed set of Susanna's books, WHEN YOUR LION NEEDS A BATH, WHEN YOUR ELEPHANT HAS THE SNIFFLES, and WHEN YOUR LLAMA NEEDS A HAIRCUT.
And the winners are …
MAKING PICTURE BOOK MAGIC – KRISTEN BROWNING!
SET OF SUSANNA'S BOOKS – CHARLOTTE DIXON!
Congrats! Please contact Kelli at kelli (at) JulieHedlund (dot) com with your mailing address to claim your prize.
One month down, 11 to go! What will your February draft be about?