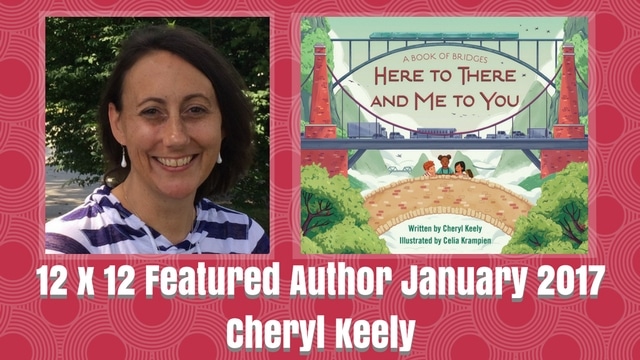 12 x 12 January 2017 Featured Author – Cheryl Keely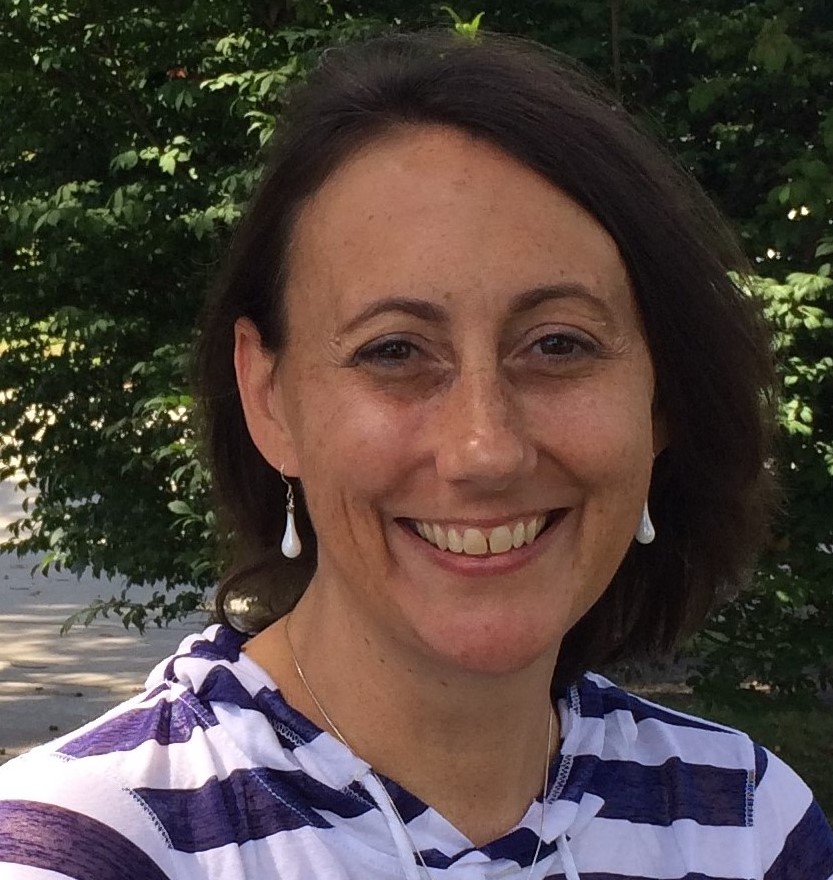 For our Featured Author posts in 2017, 12 x 12 is happy to celebrate with our members who have books that are being published this year. We know the hard work these writers have put in to their career and we hope you will be encouraged and inspired by their journeys to being published picture book authors. This month's featured author, Cheryl Keely, will be offering a picture book manuscript critique at our first check-in of the year on January 31st. Registration will open January 10th for the new 12 x 12 year here.
When Kelli Panique asked if I would be interested in being a featured 12 x 12 author to coincide with my debut picture book, A Book of Bridge: Here to There and Me to You, coming out in February by Sleeping Bear Press, I was very flattered. As a debut author, so much is new and exciting and I can't wait to be a part of this world I've been journeying to for so long.  But then I began to panic.  Big time.  What could I — as someone so new to the game — possibly contribute?  I felt like I was actually on a rickety, ratchety rope bridge like one featured in my book. Too scared to go across. Definitely not looking down, but as I'd already said yes, out too far to go back.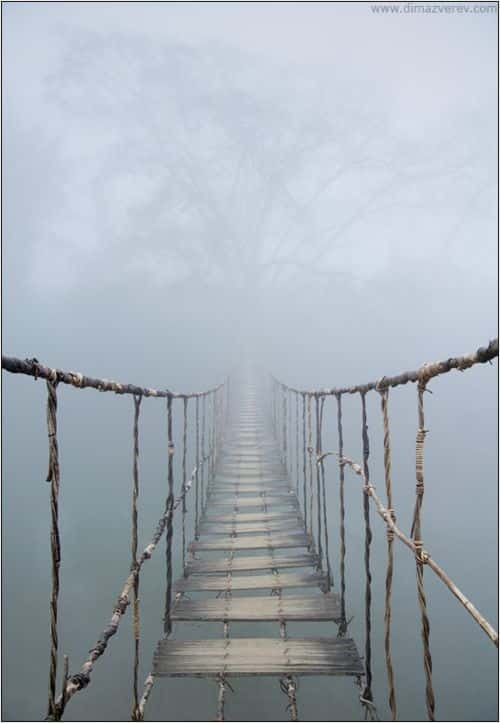 Rope bridge Vietnam Photo credit: Pinterest
But I calmed myself by doing what I do when I'm uncertain about something or where to go and what to do next.  I read.  Specifically, I read my book and thought about how I could not be more thrilled that this book, which is all about making connections, would be coming out in a time when there is so much anxiety, divisiveness and turbulence in our world.  As I wrote in my pitch, Here to There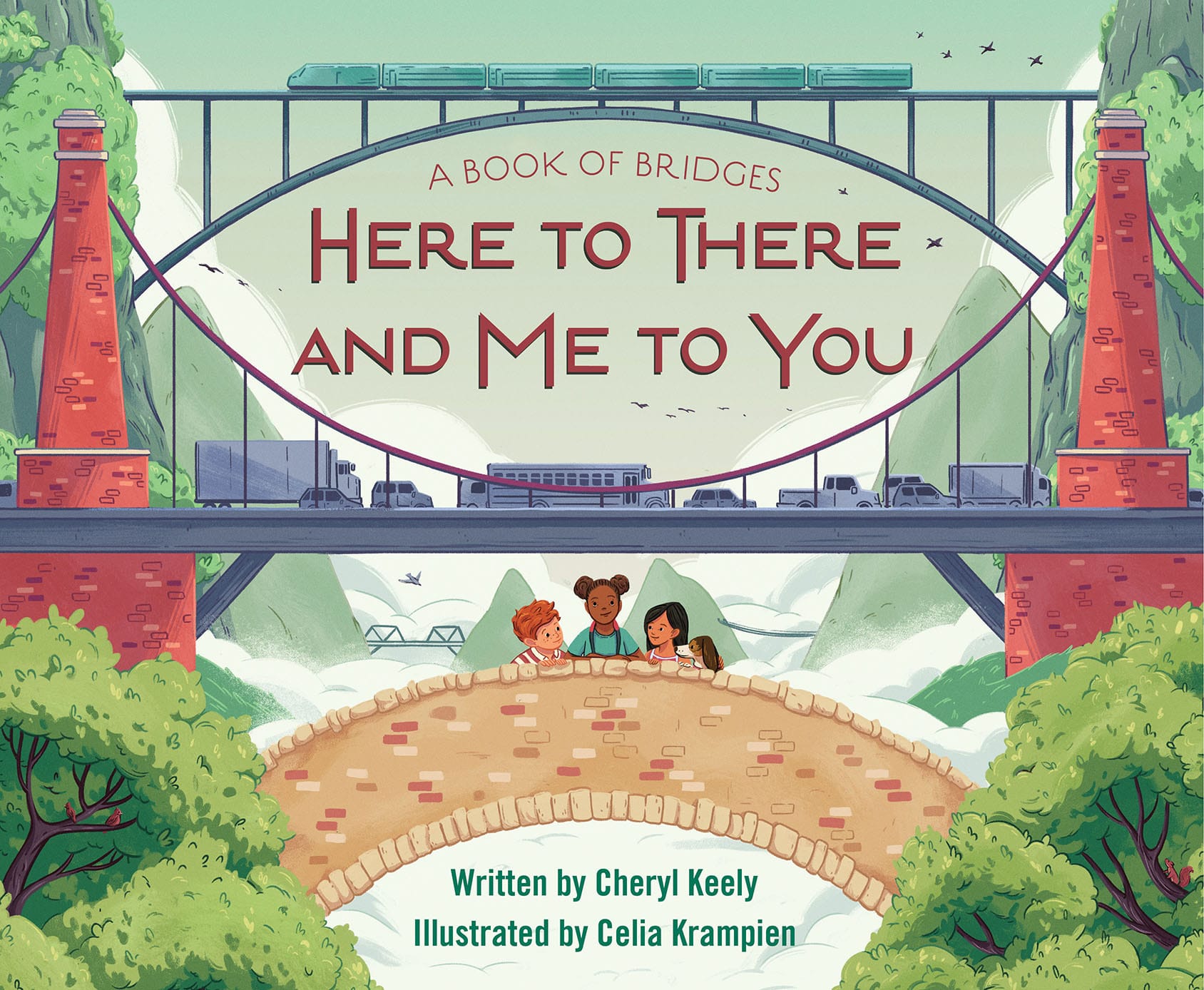 addresses the technical way bridges connect us, as well as the heartfelt way we connect as human beings.   I thought, maybe, just maybe this book will add a little positive to this world.  Maybe one child will take comfort in seeing in a small way that we are all in it together, no matter where we live and how different we are.  I would be lost without all the books I have read. Books have shown me the way when I felt doubt, lost, or struggled to find my way more than one time in my life, and I'm forever thankful for the bridges they have made.  So, if I can add a bridge to something positive for even just one person through my book, I will be a happy person.
And that I thought, could be my contribution, a reminder that writers, like bridges, do more than connect one place to another, they can bring people together. And no matter how much we know that our voices matter, it's always helpful to be reminded because sometimes the journey can get discouraging. Times can get tough and the road ahead can be so full of pit stops, detours, and pot holes, it can sometimes seem like we'd be better off just pulling over to the side, stopping and letting the world go on without us.  But the world would not be better off without our voices.  What we do matters, and our voices are always needed.  Because, really, as turbulent as the times seem now, it is always a time of uncertainty, anxiety, and searching for understanding and acceptance for someone, somewhere in the world.  We are so fortunate as writers that we can offer our words and pictures to help show others that those scary bridges we must cross from time to time can actually be swinging and swaying their way to beautiful places. We as writers and illustrators will always have something to contribute no matter how scared we might be about our own journey.
Still, thinking about the divisiveness in the world right now, I did have one regret of a bridge that did not make it into my book. For the bridge connecting neighborhood to neighborhood, I had to choose between two examples.  The kid in me is very happy with using the Brooklyn Bridge because I learned a parade of elephants was used to open the bridge to show people it was safe. I mean come on, forget the kid in me, I would still stop to watch elephants on parade. (Alas, there are no elephants in the book.) But the adult in me wanted to use the West Rail Bypass International Bridge between Brownsville, Texas, and Matamoros, Tamaulipas, Mexico, as the example.  The rail bridge opened in August 2015 and is the first international crossing between the United States and Mexico since 1906.  In a time when people are talking about building walls to keep people away, I adored the thought of including this particular bridge as a subtle reminder that walls and imaginary boundaries will not keep people divided who are connected just by being human.  (Thank you for allowing me a chance to share the bridge somewhere.)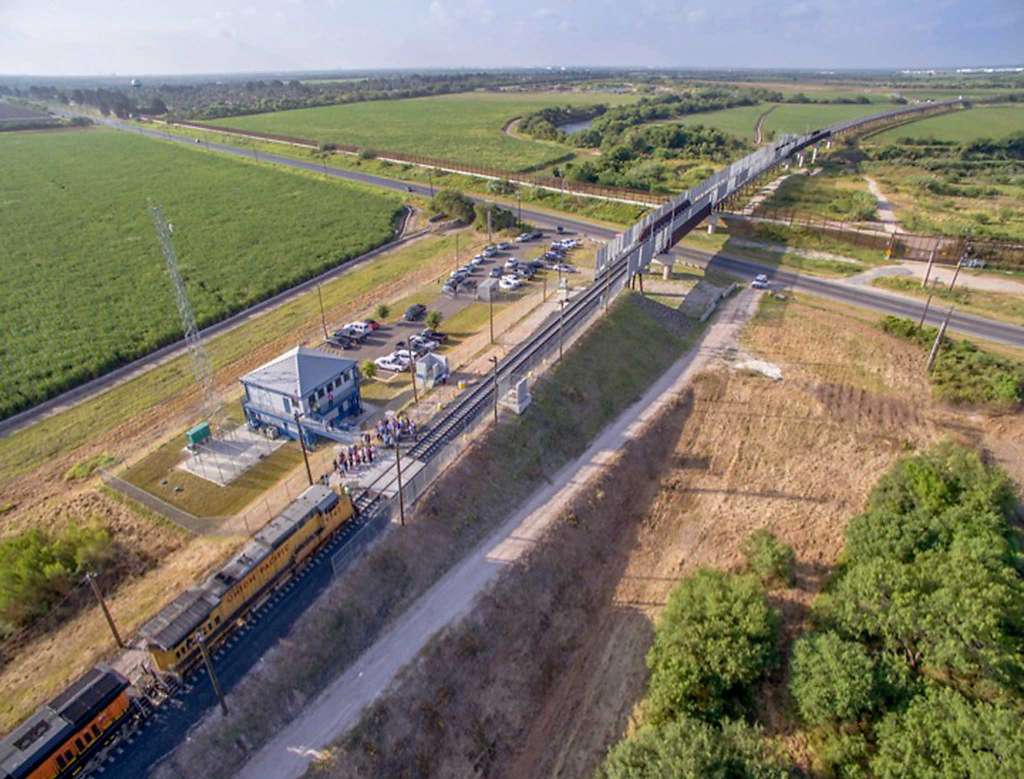 West Rail Bypass International Bridge Photo credit: San Antonio Express News
So it made my heart happy to see the characters illustrator Celia Krampien chose for Here to There. In the beginning stages of the book, it was written as if one family was doing the traveling. That changed over time, but that picture remained in my head. When I saw the characters were of three diverse ethnic backgrounds I made a bridge from ear to ear my grin was so big. Krampien made a bridge from my words to something better.
As writers and illustrators, we can be direct and blunt in trying to bridge divides or laying out paths to understanding and acceptance for sure.  Or we can do it simply and eloquently, just by providing a glimpse of a bridge that is up head waiting for someone to cross in his or her own time. We have so many voices and that diversity is our strength as writers and illustrators, as well as human beings. What matters most is that we keep putting our voices out there.  For each of our voices is bound to connect with someone at some point and that makes traveling the road worthwhile.  So let us continue to make our bridges of words, of paint and the simple holding of hands.  It is always a great time to be a writer.
Author Cheryl Keely loves traveling wherever bridges may take her, but enjoys returning to her home in Louisville, Ky., just as much.  She resides there with her husband, a dog, a cat and a fish she is training to do tricks.  Her debut picture book,  A Book of Bridges: Here to There and Me to You, is scheduled for release by Sleeping Bear Press Feb. 15.  Please visit her at http://www.cherylkeely.com/.