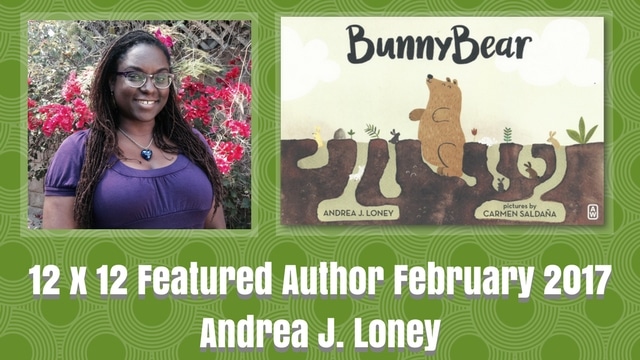 12 x 12 February 2017 Featured Author – Andrea J. Loney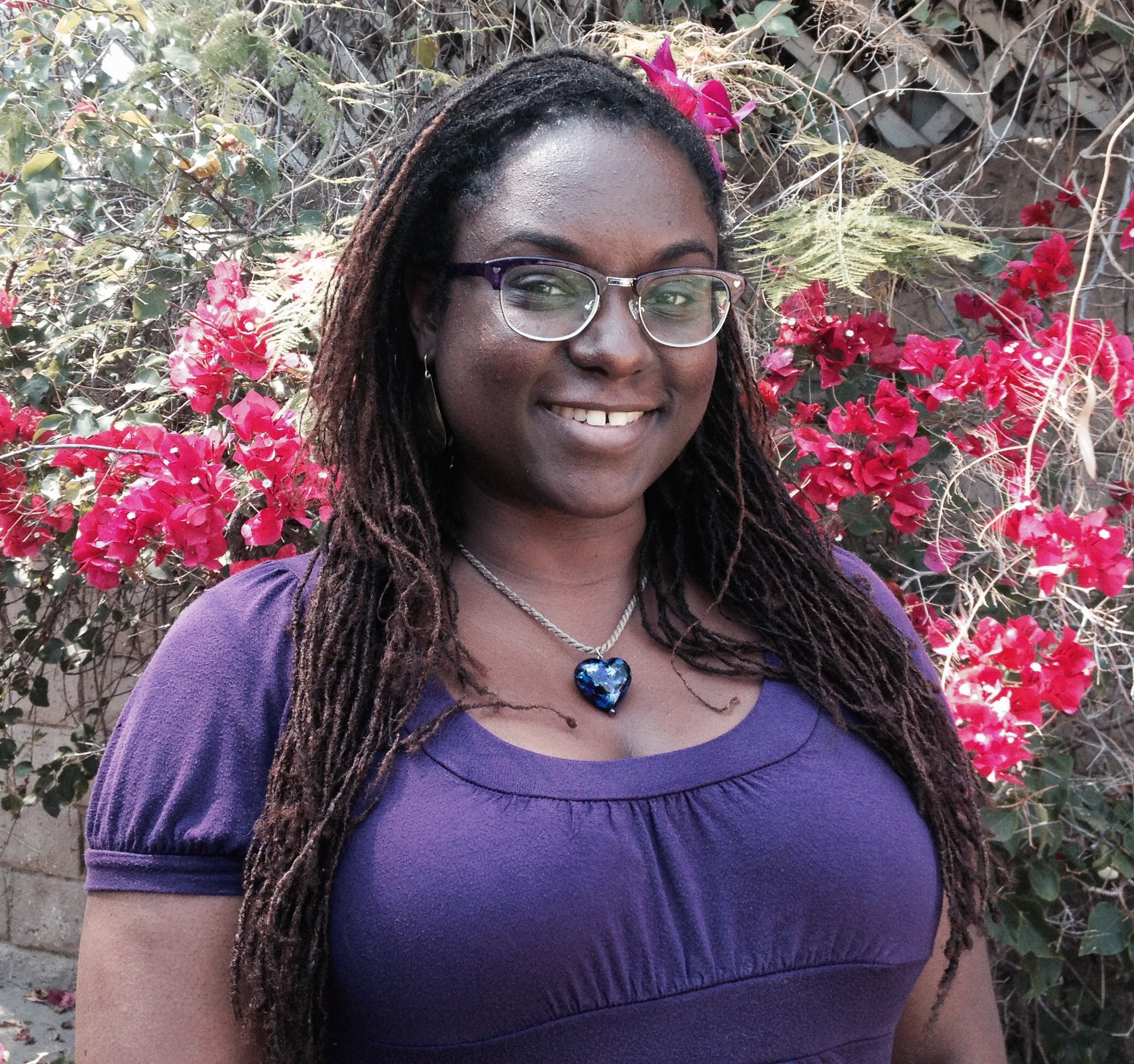 Pet Pictures, Serena Williams, Mug Cake, and Other Ways to Manage Rejection
So grateful to Julie Hedlund (with a super assist from Kelli Panique) for inviting me to post about an ever-present feature of the picture book writing process:
Rejection.
Ouch… just reading the word stings. But for writers managing rejection is an inescapable part of the job:
Five editors rejected OWL MOON by acclaimed author and America's Hans Christian Anderson, Jane Yolen. Pat Zeitlow Miller's adorable debut picture book SOPHIE'S SQUASH was rejected 126 times before it was plucked from a slush pile; now she has five books published and five more on the way. Even the Newbery Award Winning novel, A WRINKLE IN TIME collected over 29 rejections before publication.
Rejection is an inescapable part of the picture book writing game. I didn't realize that when I first started out. So I offer this post to you in hopes that rejection will not deter you the way it once discouraged me.
About fifteen years ago, after years of working in film and television, I wanted to be a children's author. But I worried about what my colleagues in the entertainment business might think, so I kept my work mostly to myself. I wrote what I thought was best, sent my manuscripts off to publishers, and then I got…
A rejection.
And then another rejection.
And then a whole packet of rejections from a magazine.
And a whole lot of silence from the places that never responded.
Naturally, I was crushed. I'd sent out my very best stories. Stories that made my mom smile and my nephew laugh (full disclosure: at the time, neither my mother nor my three-year-old nephew were informed on current trends in the juvenile publishing industry). I didn't understand why publishers didn't love my books as much as I did.
So after each of my six picture books were rejected only once, I decided to give up on my dream. The whole process took a little over a year — three years if you count one rejection that took two years to make it back to my mailbox.
But yeah, I gave up.
Then ten years later, someone told me about 12 x 12. The challenge of writing a new manuscript every single month was thrilling. My new critique group was awesome (still is). The chance to submit a story to several agents a year seemed like a dream come true! And it was!
Until the rejections came! Every month brought another:
"Sorry, this manuscript is not for us."
"Thank you for submitting, but we've chosen to pass."
"Nopepity Nope Nope." (okay, maybe I'm paraphrasing here)
And after each new rejection, I would wake up the next morning wondering, "What am I DOING? Am I nuts to think that someone would actually publish my stories? Why am I doing this to myself?" And there I would stay, paralyzed with self-doubt.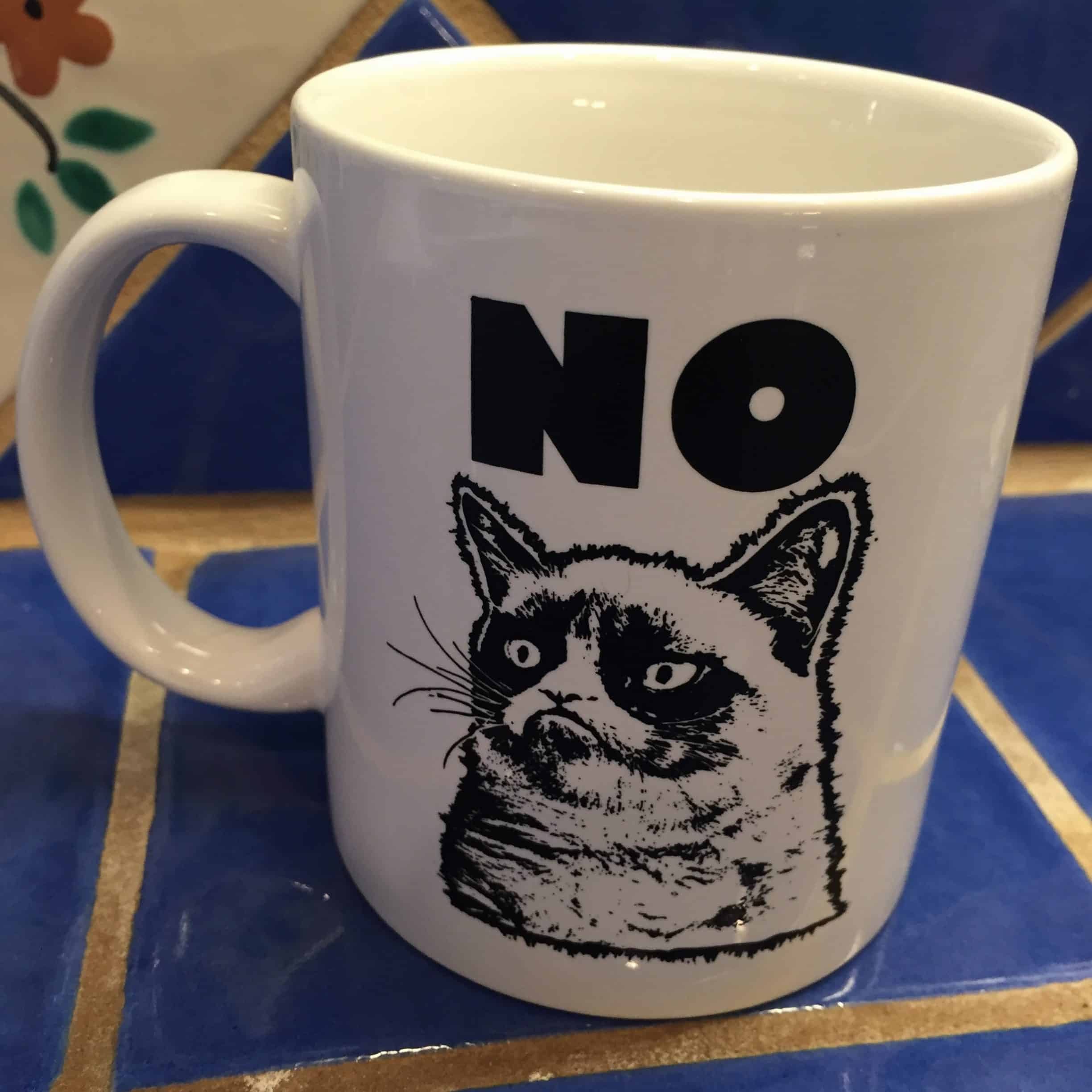 After a few months, I decided that just as I have writing, editing, and celebration rituals, I should also have a rejection ritual. I got the perfect mug and decided that whenever I received a rejection, I'd fill the mug with something yummy. Then I'd cheer myself on for continuing to write. I even found a great recipe for a microwavable mug cake. Suddenly I had something wonderful to look forward to every month! Either an agent or publisher would accept my work, or I would get cake! Writing contract or cake! I couldn't lose!
After the Great Mug Cake Decision, I saw rejections less as a stop sign and more as a detour. Every no brought me closer to a yes. Maybe not from the specific agent I'd hoped for and maybe not for the specific manuscript I'd submitted, but every rejection brought me closer to publication.
And then my picture book biography TAKE A PICTURE OF ME, JAMES VANDERZEE! won the Lee
& Low Books New Voices award and became my official debut title. But I was surprised to find that my award-winning manuscript still got rejection letters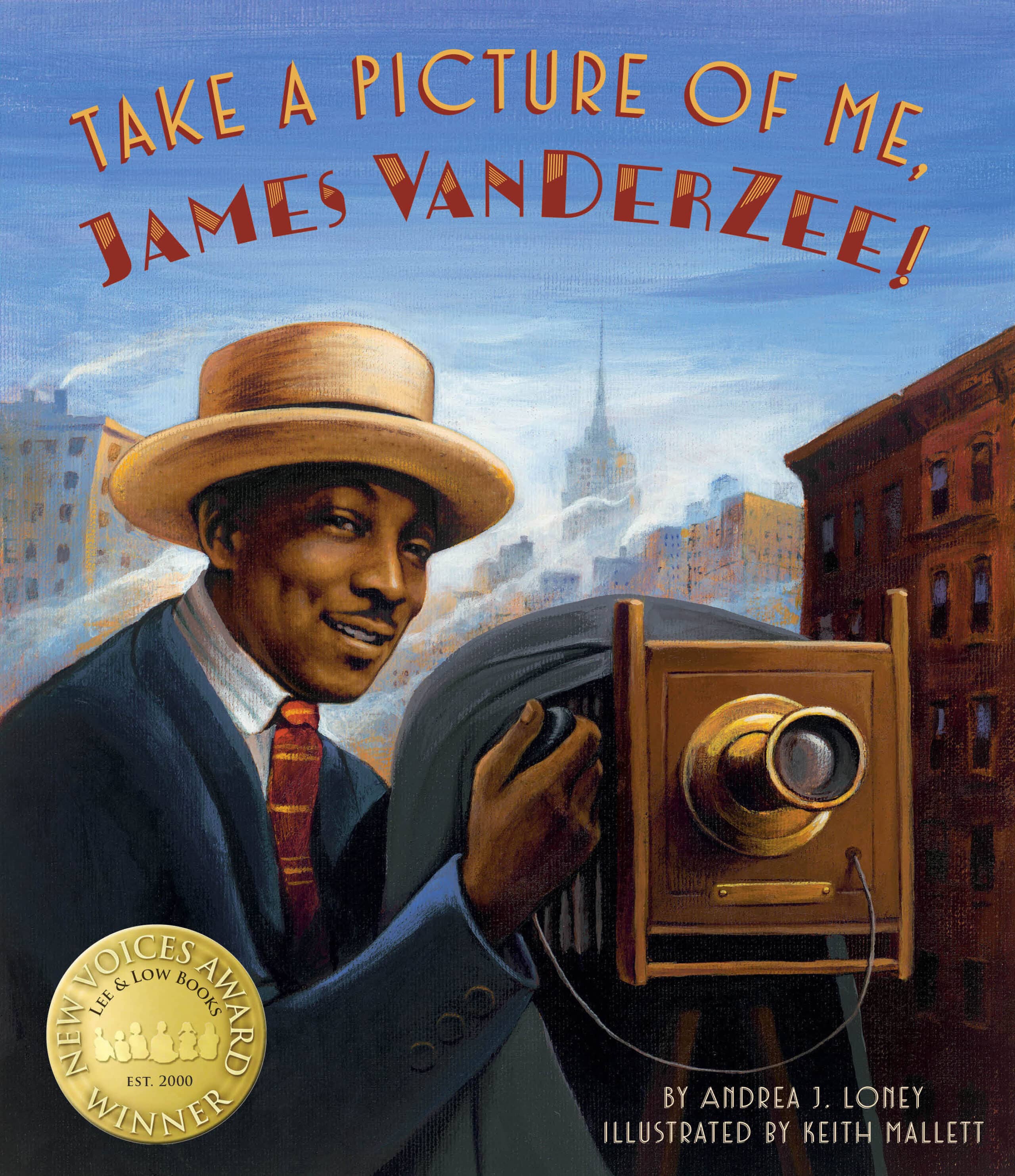 from agents and contest panels. That's when I realized how subjective the publication process really is. I couldn't take rejections personally anymore. And I could still enjoy my mug cake!
Eventually, I signed with my agent, the ever-awesome Jill Corcoran and thought, surely with an agent my days of rejection are behind me, right?
Ha!
It turned out that my agent sent my manuscripts out to several carefully chosen editors at once. So instead of receiving one rejection a month, I was getting, like, ten. At first, it was overwhelming – I mean, how much mug cake can one woman consume? Finally, I imagined myself as the famous tennis player Serena Williams, meeting each rejection with determination and serving up the good stuff until something wonderful happened.
After 27 rejections, BUNNYBEAR sold to Albert Whitman & Company. The folks who bought and worked on the book adored my text, my characters, and my imaginary little world (lovingly illustrated by Carmen Saldaña). When I saw all the effort that goes into publishing a picture book, I understood why some of the other editors passed on it. Considering the work, money, and time it takes to produce a quality picture book, even if the publishers like the manuscript,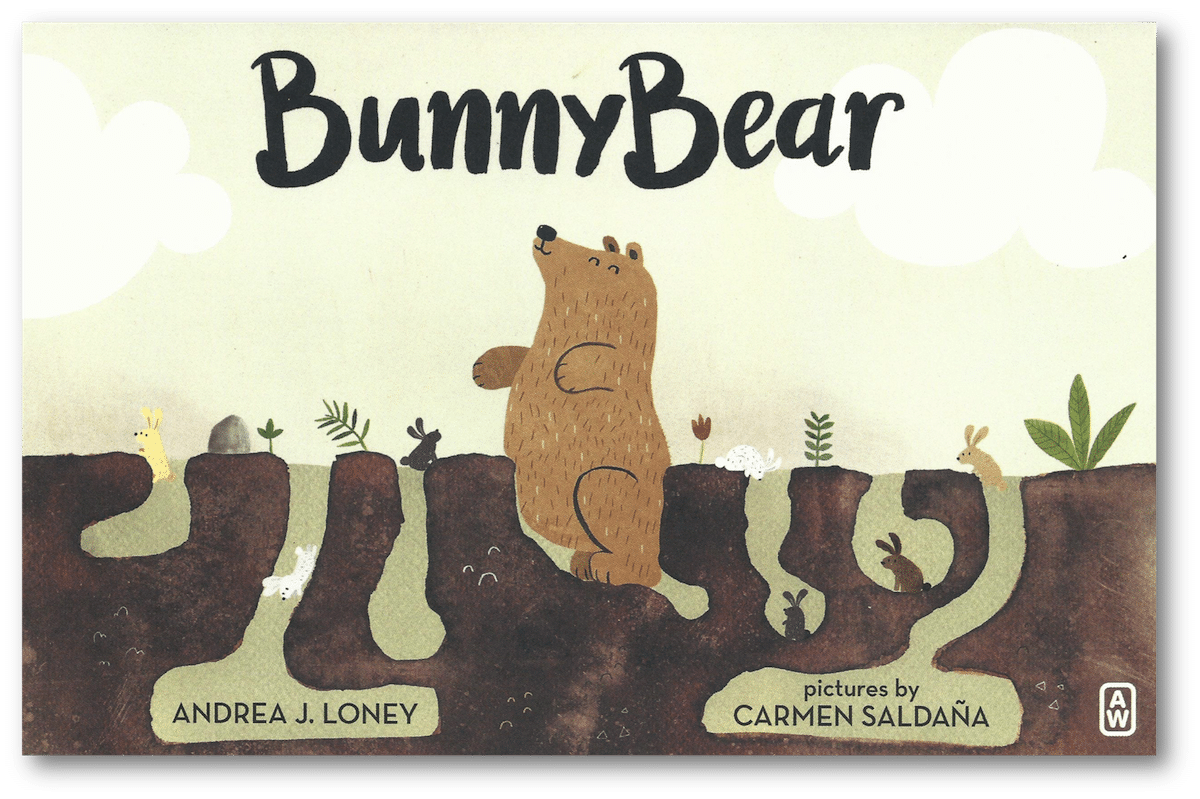 they still have to decide if they're passionate enough about it to commit years of their lives to that project. If the answer is no, they pass. If the answer is yes, the writer gets a whole team of creative professionals championing their vision. In effect, rejection ensures that the people who say yes to our work are ready to go the distance and deliver the best book possible.
So based on what I've learned in the last dozen years or so, here are my suggestions for making peace with the rejection process:
Keep writing
I can't overstate this — writing new stuff while waiting to hear back on old stuff is the best way to get stuff published. Seriously. In my case, starting a new manuscript and revising a few older manuscripts made it much harder for me to obsess over whether an agent or publisher was going to accept my book. Focusing on other stories dulled the sting of rejection, and even more importantly, it set me up with more polished material to show to the agents who finally did say yes.
Share with your critique group
Writing is a solitary pursuit. It's easy for me to get sucked in a bubble of my own imagination. Coincidently, in that bubble, all my stories are wonderful and instantly publishable. But my critique groups see outside of my bubble and share objective feedback to improve my work. Sometimes we even share insights and advice on detailed rejection letters from agents or publishers. Exchanging work with writers on a similar path improved the quality of my rejections (personalized letters as opposed to form rejections), and has even led to some sales!
Create a ritual to process rejection letters
At first, mine was moping around my house for a few of days. Then it was 45 minutes of furious journaling followed by a mug cake. Once the rejections ramped up and my skirts stopped fitting, I replaced the mug cake with fruit, nuts, or even a cup of tea. Sometimes I just left the mug on the shelf and said, "I see you, Grumpy Cat!" But I still recorded each rejection date and any useful information in the rejection letter, then made plans to send the manuscript back out.
So how do you deal with rejection while submitting your picture books? Let us know in the comments.
Thanks again to Julie Hedlund and 12×12!
Andrea J Loney's picture book BUNNYBEAR, (Albert Whitman & Company, January 31, 2017) is about a bear who believes in his heart that he is really a bunny. Her upcoming debut picture book, TAKE A PICTURE OF ME, JAMES VANDERZEE! (Lee & Low, May 2017), is a New Voices Award-winning picture book biography of the legendary black photographer of the Harlem Renaissance, and a third book is coming in 2019. A community college instructor with an MFA in Dramatic Writing from New York University, Andrea is also a proud volunteer for Reading to Kids and the We Need Diverse Books campaign. She lives in sunny Los Angeles, California with her devoted family, embarrassingly spoiled pets, and towering stacks of picture books. Visit her online at andreajloney.com or on Facebook, Twitter, Instagram, or Pinterest @andreajloney.
Here is Andrea's latest news!