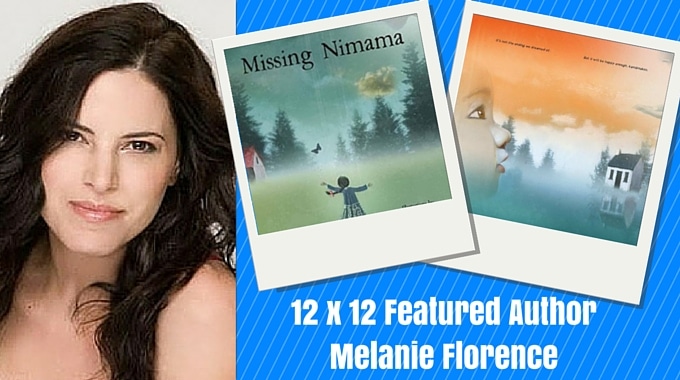 12 x 12 February 2016 Featured Author Melanie Florence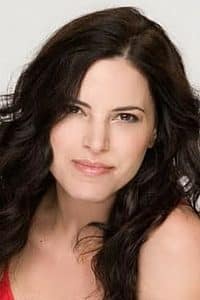 When I interviewed our February 2016 Featured Author Melanie Florence for her 12 x 12 Success Story, I was so inspired by her passion for writing picture books on difficult, but important, topics. Melanie proves that writing stories from the heart in our own unique voices can produce standout picture books. She's here today to talk about how. Please welcome Melanie!
As a First Nations woman, I am keenly aware of the dark history of the Canadian residential schools and the heartbreaking issue of the missing and murdered Indigenous women across the country. As the granddaughter of a residential school survivor, I felt strongly about giving people like my grandfather a voice.
I attended the Ontario Library Association Super Conference yesterday to do a couple of book signings, one for Missing Nimama, my new picture book. There are a few things about that experience that stood out for me.
First, I wasn't at all prepared for the enthusiastic response to this book. One of the women in line literally couldn't speak to me because she was trying to compose herself after reading it in line. She's far from the first person to react like that and it still surprises me everytime someone tells me that it made them cry.
Second, I had a librarian tell me that I was the one author she really wanted to meet at the conference. I smiled and thanked her but inside I was thinking, "Really? Me? You did see the list of authors who are here, right?" But again, I know that this book has really had an amazing impact on some people.
And lastly, I had a librarian tell me that she loved the book but didn't I feel that the subject was incredibly dark for a picture book? And before I could answer, she asked me if I had written it for teenagers.
Missing Nimama is far from the first book to address a difficult subject. I have two more coming out that deal with dark subjects. Are children really too young and sensitive to read a book like Missing Nimama and other picture books dealing with difficult subjects?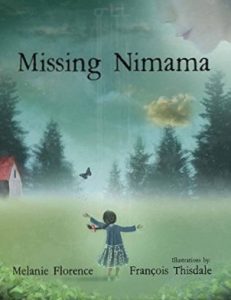 Missing Nimama is about a girl who is growing up without her mother; one of the missing and murdered Indigenous women in Canada. As she grows up and hits milestones like her first date, marriage and the birth of her first child, her mother is there with her. Her mother is watching over her even when she can't be there for her.  It's dark. But the sad fact is, children lose their mothers. Children deal with death. And even though Missing Nimama is sad, there's something about the girls mother watching over her that I felt would give a child hope that their parent is still there for them somehow.
And I strongly feel that picture books really have no age limit. Although a child dealing with the death of a parent might see themselves in the pages of Missing Nimama, an older reader could gain just as much from it and books like it. Children's authors and publishers are realizing that children have to deal with difficult subjects and giving them and their parents a vehicle to explain these subjects is an incredible resource.
The fact is, although a picture book about death or other difficult subjects may make adults feel uncomfortable, children who are experiencing these things need them badly. They need them to validate their feelings, the experience they are having and to gain some reassurance that they're not alone.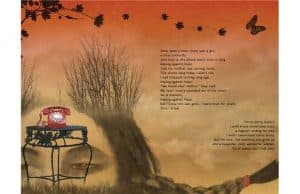 Missing Nimama came about over a cup of coffee with an editor. I threw the idea out – how about a picture book about the missing and murdered Indigenous women? And she loved it. I asked how dark I could make it if it was a picture book and was told quite clearly just to write it. Don't talk down to my audience. So I just wrote. I was keenly aware that at some point, a child who lost his or her own mother would probably read it, and I didn't want to moralize or lessen the impact of their own loss. Instead, I wanted to give them hope that in some way, their loved one is still with them, even if they can't see them.
I think the best advice I can give about writing a dark subject for children is that you don't have to solve a problem, moralize, preach or make it all okay. Because sometimes it's not okay. We don't always get happy endings. But showing a child that someone else got through their grief and did something about it – like Kateri marching in memory of her mother – that gives them something to hold on to.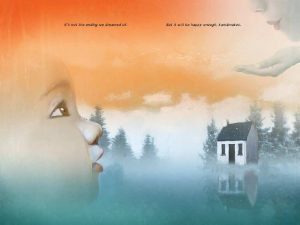 So if you have an idea for a darker picture book, how should you proceed? Just write it. Create characters that resonate with your audience. Remember who you're writing it for. Kids are smart and sometimes they feel lost and confused and scared and hopeless and they need to know that's alright. Everything they're feeling is legitimate and normal. And if you can craft a book that tells them its okay for them to be scared or sad and leave them with some bit of hope, then you've done your job well.
I didn't set out to become a children's author who deals with dark subjects but I'm proud of the books I've written and I'm thrilled that they're getting some recognition. Don't be afraid to tackle issues that aren't common in children's literature. If you feel like you have something to say, then say it. I sent out a manuscript about a girl in residential school and was told it was too dark for a picture book. I've since sold it to another publisher who thinks it's a strong and beautiful story. If you have a story to tell, then tell it. It could very well be the story that a child is waiting desperately to hear.
Melanie Florence is of Cree and Scottish descent and currently lives in Toronto with her family. She is the author of the OLA Best Bets award winning book RIGHTING CANADA'S WRONGS: RESIDENTIAL SCHOOLS, MISSING NIMAMA, which was awarded an Honourable Mention by the OLA, THE MISSING, ONE NIGHT, and JORDIN TOOTOO: THE HIGHS AND LOWS IN THE JOURNEY OF THE FIRST INUK TO PLAY IN THE NHL, which was chosen as an Honor Book by The American Indian Library Association. She is also the recent winner of the inaugural Second Story Press Aboriginal Writing Contest with her picture book STOLEN WORDS, which will be published in Fall 2016. As a freelance journalist, Melanie's byline has appeared in magazines including Dance International, Writer Magazine, Parents Canada, and Urban Male Magazine.