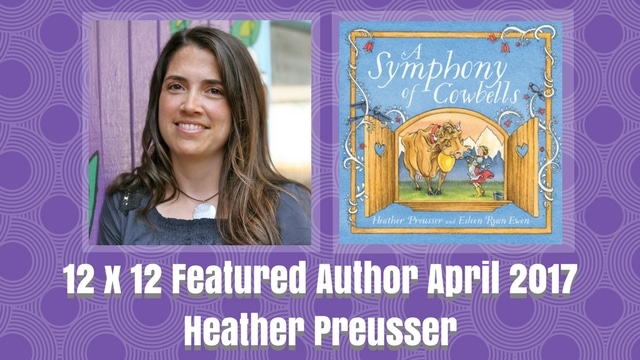 12 x 12 April 2017 Featured Author – Heather Preusser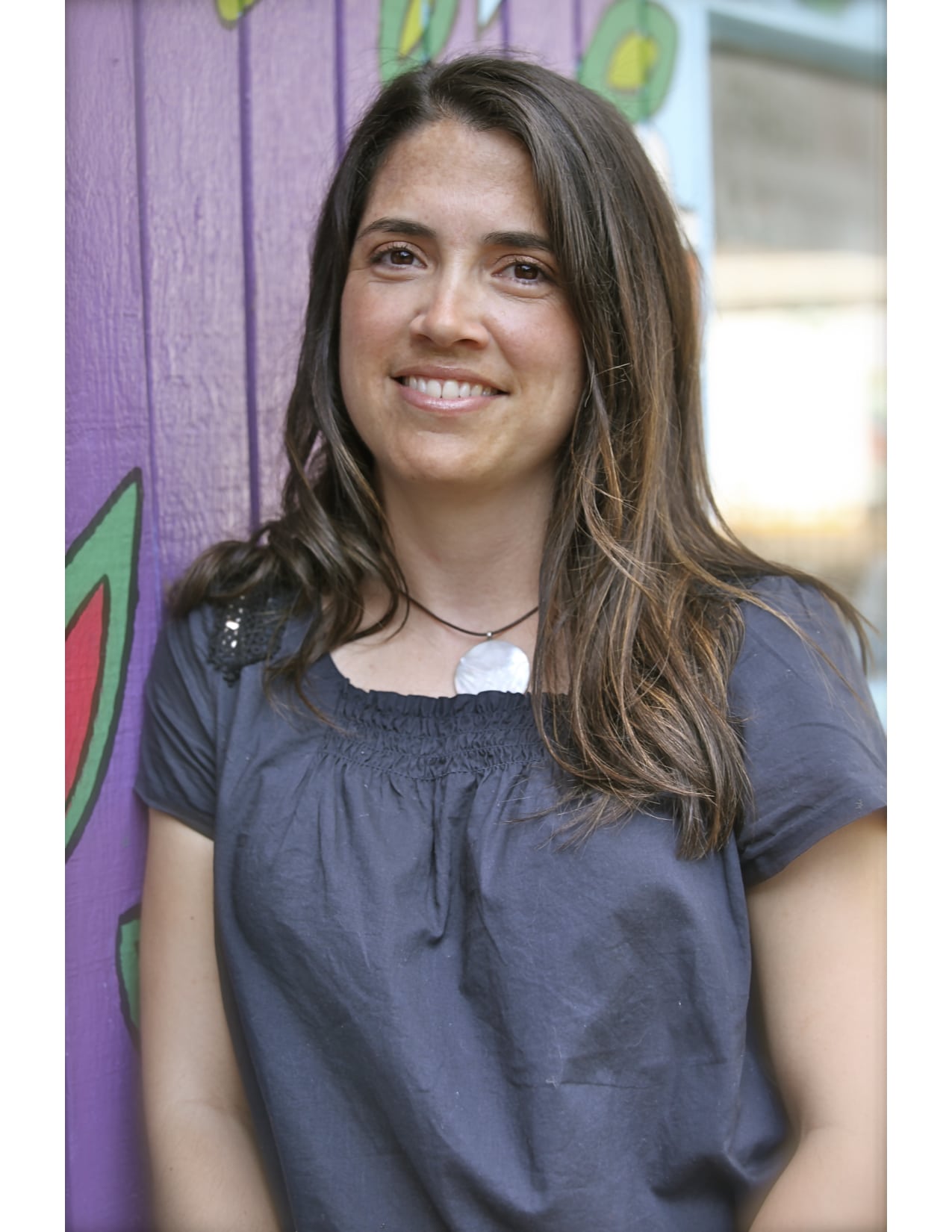 Growing up, I spent my free time diving into books or into the deep end of the local pool. I loved flipping and twisting, twisting and flipping, and completed on diving teams throughout both high school and college. For eight months of the year, I hurled myself off the 1- and 3-meter springboard, aiming for perfection each and every time. The younger version of me – the one who could still touch her toes – never would have predicted the benefits my diving would have on my writing. Now that my debut picture book, A SYMPHONY OF COWBELLS, has been released, it seems appropriate to thank the pool gods and goddesses for teaching me the following lessons, lessons I hope you 12 x 12ers can learn from as well, as you strive to achieve your own perfect tens.
Perseverance Pays Off
As is the case with most sports, perseverance is key. I never nailed a new dive on the first attempt (and I probably wished rottenness to rain on those who did), but I do remember smacking on the water's surface. A lot. Whenever I hit the water especially hard, there was only one solution: Get up and do it again. Not the next week or even the next day, but right away – sometimes before I even had the chance to dry myself off with that petri dish I called a shammy (okay, the time I pulled a Greg Louganis and hit the board I had to go to the ER first for a few stitches). But that steadfastness always paid off. I'm not saying I perfected every dive, but even the ones I attempted for fun in practice had a purpose, whether it was boosting my self-confidence, helping me overcome my fears, or encouraging me to step outside my comfort zone and try something new. Attempting and mastering the more difficult dives made the easier ones, well, easier, but I only gained that perspective with courage, repetition, and perseverance. Lots of perseverance.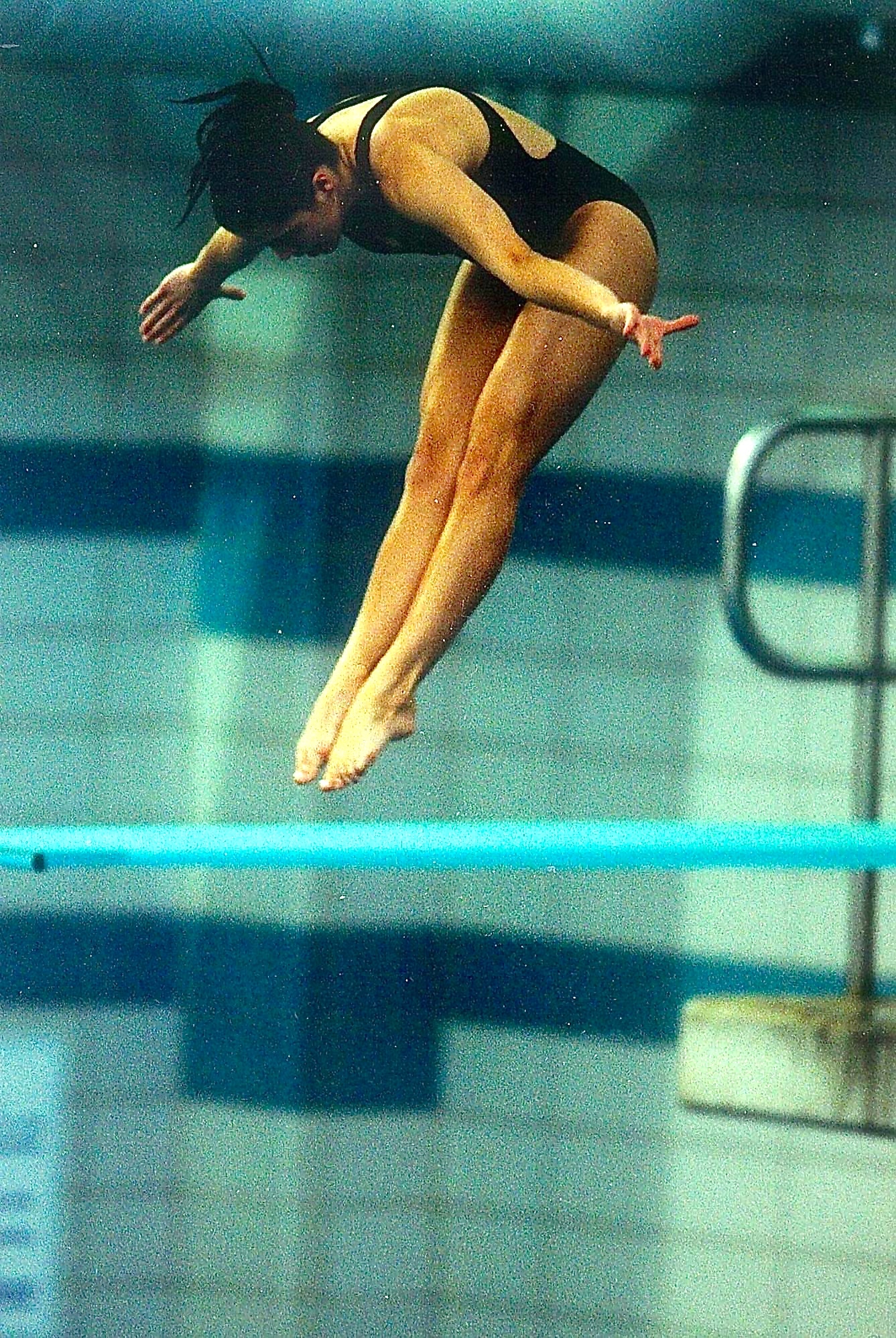 The same is true for writing. If you put in the time, you'll get better. That's why challenges like 12 x 12 are so instrumental: They encourage you to plunk your butt in that chair and write. A lot. And when you get the wind knocked out of you because you receive a rejection letter or a harsh critique or your main character throws in the towel, you pick yourself up and write again the next day. And the next. And the next.
Perfection Is Paramount
Perfection goes hand in hand with perseverance. I used to have a gymnastics coach who repeatedly told us that, in fact, the old saying "practice makes perfect" had it all wrong; it was "perfect practice makes perfect." Sure, I simply went through the motions some days both in the gym and at the pool, but those weren't the practices where I improved. Improvement came when I pushed myself to work harder, take risks, and focus on micro adjustments: The placement of my hands, shoulders, hips, or feet at any one point in a dive could mean the difference between a rip (no splash) or a failed dive (a lot of splash). The former often led to feeling satisfied and accomplished, while the latter resulted in having to try again.
In writing, particularly in writing picture books where there's a 32-page format and a constantly diminishing word count, you also have to aim for flawlessness. It's not enough to have a fabulous hook, or a quirky character; you also have to be a wordsmith. You have to play with words, tinker with sounds, and experiment with punctuation. One misplaced letter in an early draft, and all of a sudden your stubborn Swiss dairy cow has turned into a diary cow (embarrassing, but true).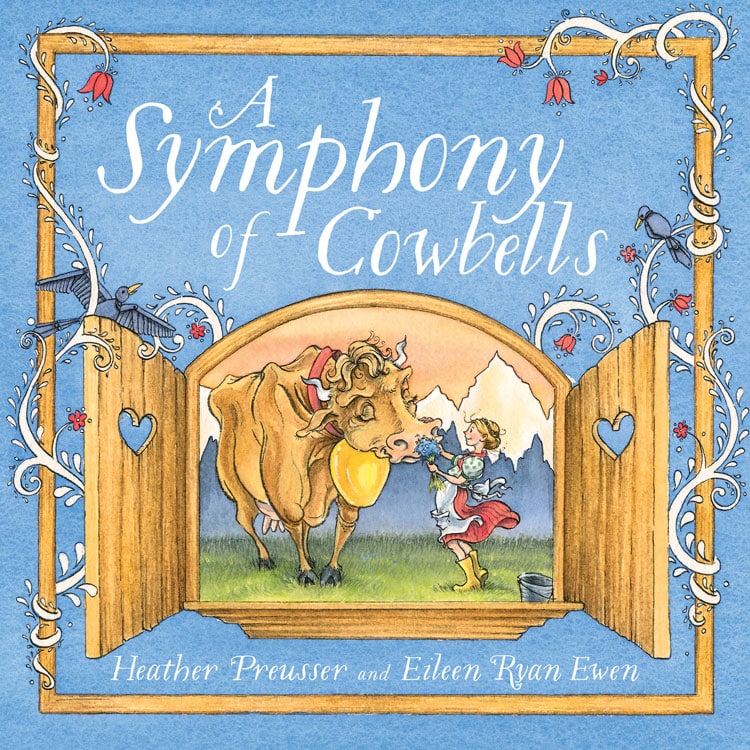 Be Patient
"Wait for it" was probably the number one tip my coach told me from the side of the pool, meaning I needed to wait for the board. It's counterintuitive, but the harder the dive (the more rotations or twists you need to complete) the more patience is required, the more you have to wait for the board to kick you up into the air instead of out into the middle of the pool, which is where I liked to hang out, especially when practicing reverses.
I started drafting A SYMPHONY OF COWBELLS when I first entered the kidlit community in the summer of 2011. The story, in which a Swiss dairy cow loses her bell and disrupts the harmony of the herd, evolved over the years, as did my writing, but I needed patience. Like a game of Whac-a-Mole, each draft offered a solution to one problem while simultaneously shedding light on another. After draft four I received a critique highlighting a problem with my main character: mainly, that it was an old, ornery cow (which was true – only later did it dawn on me I needed to make the young farm girl, Petra, the main character). After draft eight my insightful critique partner (waves at Julie) pointed out the ending didn't "ring true" (I can't take credit for that clever pun); it was too obvious, but not in a satisfying inevitable-but-predictable kind of way. Six drafts later I found a solution by introducing two large curious alpine crows. After draft eleven agent Stephen Fraser, as part of 12 x 12 that year, sent me a brief note encouraging me to pare down my 650-word manuscript "to make room." He reminded me a "good picture book is almost like a poem: no extra words." So what did I do? With the help of another critique partner (shout out to Carmela LaVigna Coyle), I put each word on trial for its life and trimmed 141 words. One. Word. At. A. Time. When I submitted it to Sarah (Miller) Rockett at the Rocky Mountain Chapter's SCBWI fall conference in the fall of 2015, I was on draft 20, and we went through a handful of revision rounds after she acquired the manuscript.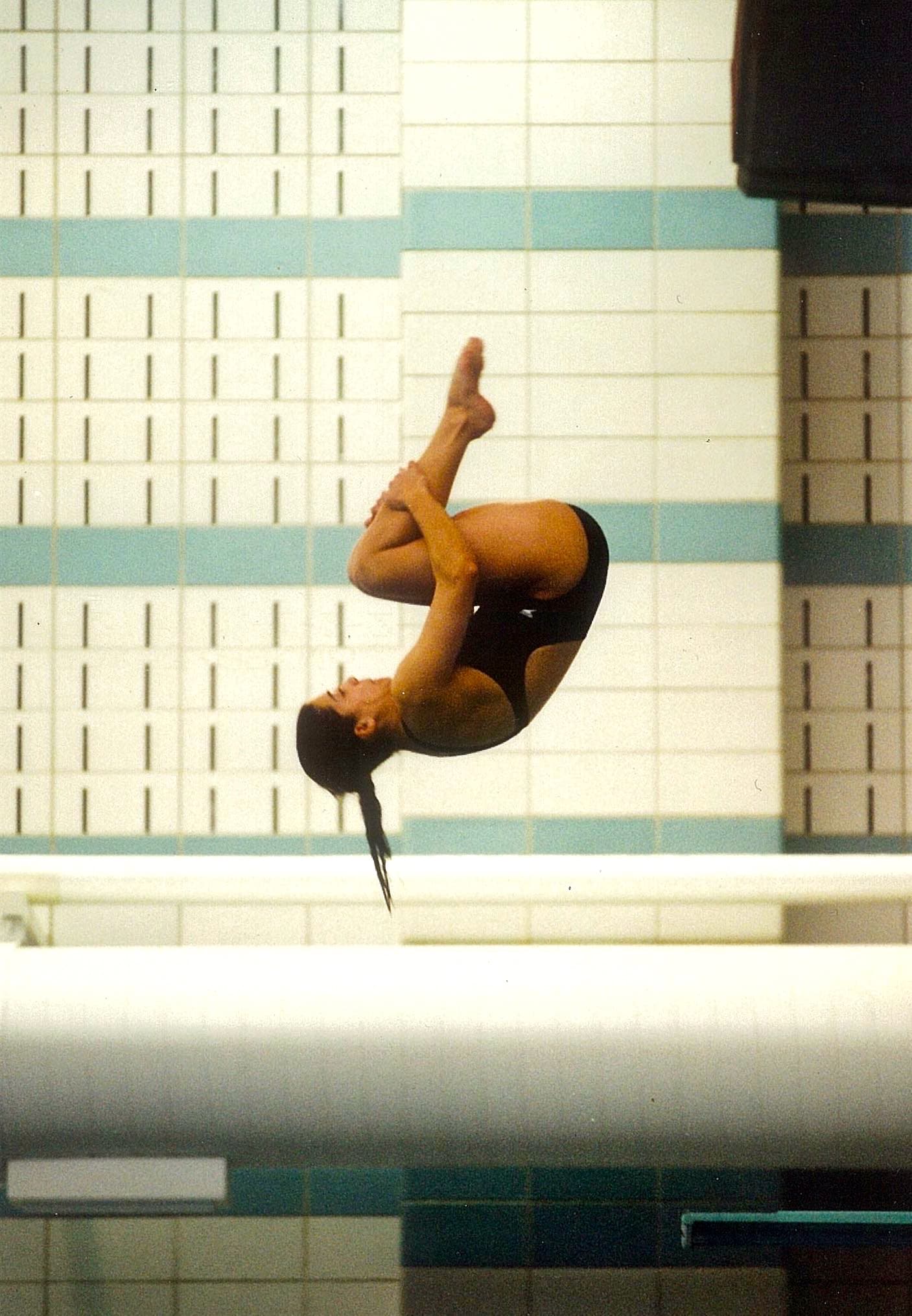 Trust Your Gut
I used to visualize my list of dives before meets; however, one dive (a back 1½ somersaults with 1½ twists off 3-meter) befuddled me; I could never "see" it properly. Even when I slowed my mind's camera and attempted to isolate each movement, the picture became a tangled mess of flailing limbs. For that dive, I simply stood on the end of the board before my turn and reminded myself to trust my gut, to trust that my muscle memory would take over. And it did. Every time.
During the revision process, I sometimes lose sight of a story's premise, the nugget of inspiration that made me want to write it in the first place. When this happens I have to remind myself to revisit earlier drafts, trusting my gut that something about my initial idea needed to be told and shared. At other times, critique partners have suggested I "kill my darlings." Whenever I have a defensive, knee-jerk reaction to a suggestion, I know there's some truth to it. Perhaps the recommended solution isn't the right one, but there's clearly something I need to address. Typically, I let the feedback soak until it's puckery and pruney and, in a few days, the perfect solution bobs to the surface. I just have to trust in the process.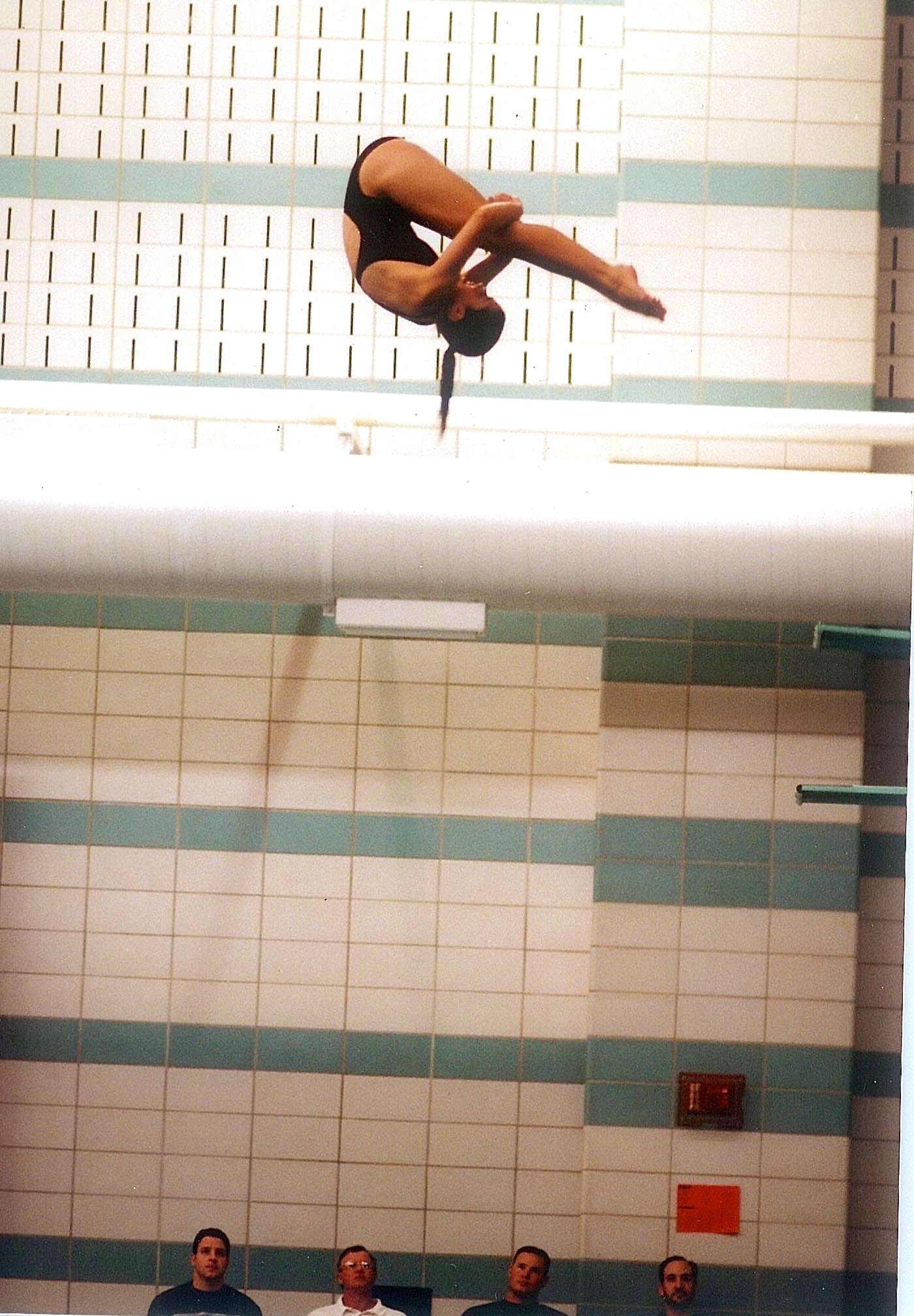 It's Okay to Be a Little Afraid
I was always more fearful of the 3-meter springboard than the 1-meter, but typically I performed better on the former. There was something about being a little afraid that made me push myself to do better. Yes, it's masochistic, but there's also something motivating about a challenge.
It takes courage to put yourself out there and show your writing to others. At times it feels like the equivalent of jumping off the 10-meter platform. But you know what? At every training camp I ever attended, everyone did it, and they did it together.
Whether diving or writing, perseverance, perfection, and patience pay off, one dive and one word at a time.
Heather Preusser graduated from Williams College where she was a three-time All-American, a two-time Second Team All-American, and a many-time belly flopper. She earned an M.F.A. in creative writing from the University of Southern Maine's Stonecoast program. When not writing about plucky characters struggling to pursue their passions, Heather teaches high school English, bikes the European countryside, and attempts to learn ridiculously long German words (Formfleischvorderschinken anyone?). She and her husband reside in Colorado.
Heather is offering a signed copy of A SYMPHONY OF COWBELLS for our April 12 x 12 Check-In! Be sure to get your draft written so you have as many chances as possible to win!