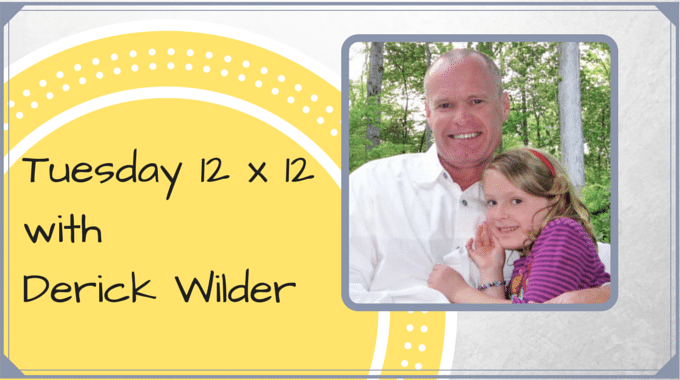 Tuesday 12 x 12 – Derick Wilder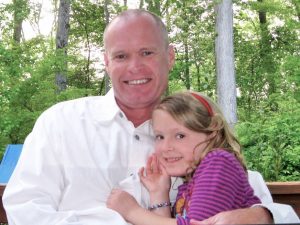 I must admit, the reason I love today's Tuesday 12 x 12 author post from Derick Wilder is because it reminds me so much of my own story (and it made me laugh). How many of us failed to follow our passion early in life because we choose to go down a traditionally "successful" path? Derick hasn't been published (yet), but I think we can agree Derick is already very successful. Thank you for reminding us it's okay to take the U-turn, Derick!
"Awfully" Successful
Like most of us, I've been a writer my entire life… even if I didn't know it. Growing up, I kept journals of summer trips, created little "books", and loved any class that included writing. And if I felt "stuck", I wrote – whether fretting over a poem in an attempt to personalize a colorful birthday card (which often went over well :)) or woo a pretty girl (not so much :/).
My high school counselor recommended I pursue poetry in college… so, naturally, I studied computer science and statistics. That led to a career which might be considered relatively successful by some standards, as I was fortunate enough to travel abroad as a technology consultant. And I wrote – trying to inject a smidgeon of creativity into endless status reports, business requirements, and emails. I also made stuff – reservations in nice hotels and restaurants, presentations to corporate execs, and even a couple of dollars.
Then, almost overnight, I gave it up in an effort to make something else… a difference.
I had an opportunity to work with children, so jumped in with both feet, trading a suit and tie for coaching shorts and a t-shirt. I was awful in the beginning, by the way, and almost gave it up. I had no clue about structured learning or developmental milestones or age-appropriate activities. But I loved the kids, so kept studying and coaching… and slowly became a little less awful. And I wrote – newsletters and curriculum standards and marketing fliers.
Then, almost overnight, I became a single Dad.
My days were no longer my own, but belonged to Taylor, my 18-month-old daughter. I realized how lucky I was to have taken the career U-turn that allowed for such a flexible schedule. However, when Taylor was not under my roof, I felt lost, not knowing how to stay "connected". So I wrote – silly little anecdotes, with sillier clipart, to share when I'd next see her. I was awful in the beginning, by the way, and almost gave it up. I had no clue about setting or plot or theme. But I loved picture books, so kept studying and scribbling away… and slowly became a little less awful.
Those early, brambly efforts were pruned, trimmed, unearthed, and replanted… and eventually ripened into some honest-to-goodness manuscripts. While tripping over many a submissions root, I've learned that scraped knees are simply part of the process. At the same time, I've come across a few blooms on this path that hopefully leads out of the pre-published forest.
I keep looking for opportunities to become less awful – joining SCBWI, attending conferences and writing workshops (like the wonderful Kidlit Summer School), becoming a 12 x 12 member (awesome), joining critique groups, and participating in the SCBWI mentor program. Oh, and I write… then write some more… because I want to… and feel I have to.
With each step of this journey, I've had to redefine symbols of "success". What once may have been a bigger this or newer that has become a hug from a happy child, a kind word from a grateful parent, or positive feedback from an agent. And Taylor, now 7, still asks for my clipart-illustrated tales to be included among our stack of bedtime readers. Now that truly feels like success.
Derick lives in Fort Mill, SC, where he runs child development programs, hosts literacy events for kids, and loves speaking to parents and educators about the importance of play and reading. If you can't find him, he's most likely playing tag with Taylor, working on a story in the back yard, running through the woods, or on a kickball field (who knew that adults can play too).
Oh, you can also find him on Facebook (quite a bit) and on Twitter (less so), where, if you follow him, he'll most likely follow you right back.